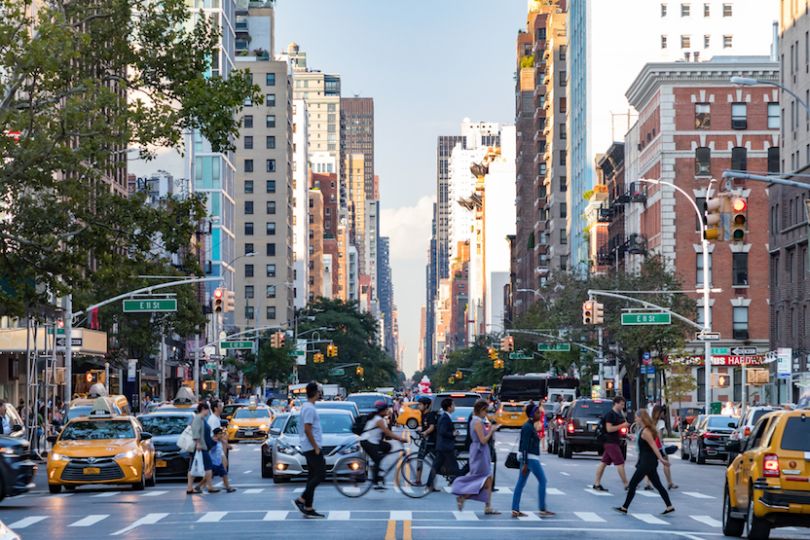 In case anyone needed more proof that NYC is the center of the universe, there's new research that confirms just that.
Published by global real estate services provider Savillis, the Tech Cities Index report states that NYC is the premier tech city in the world, beating out longstanding rivals San Francisco, Tel Aviv and other popular hubs.
Savillis measured 30 cities against 100 key factors such as talent pool quality, venture capital access, real estate costs and public transportation. While those last two may come as a surprise — residents rarely talk about paying reasonable rent or having positive subway experiences — the truth is in the data.
"So much of it is talent," the report's author Paul Tostevin told Bloomberg. "New York can keep generating its own talent and, I think more importantly, recruiting it from around the world."
New York can keep generating its own talent and, I think more importantly, recruiting it from around the world."
And many tech companies — including e-commerce giant Amazon — would agree. Tech leaders across multiple verticals listed the city's diversity and innovation as some of the main reasons why they chose to set up shop in Silicon Alley. That, coupled with its proximity to Europe — and seemingly limitless VC funds — made the headquarters selection process even easier.
Last month alone, NYC tech companies raised more than $3.3 billion in total funding. One of those rounds was The We Company's $2 billion investment from SoftBank; another was Infor's $1.5 billion pre-IPO round from Koch Equity Development and Golden Gate Capital. Investors bet big on NYC tech, and they're showing no signs of stopping.
"The tech scene in New York City has definitely seen a great deal of growth over the last few years and it is still growing," Unacast's Co-founder and CEO Thomas Walle previously told Built In NYC. "It has been really exciting to watch this evolution since we moved here three years ago. I expect even more big companies to move to NYC... and it's going to be a tougher battle to hire the smartest people."
If you're itching to join the startup scene (in the greatest city on Earth), you're in luck: dozens of companies are hiring for hundreds of positions across engineering, sales, data, product, marketing and more.
And in case you need a refresher on the hottest new companies in town, we've got you covered: Built In NYC's 50 Startups to Watch list highlights companies founded within the last five years that we believe are poised for rapid growth and scaling in the year to come.