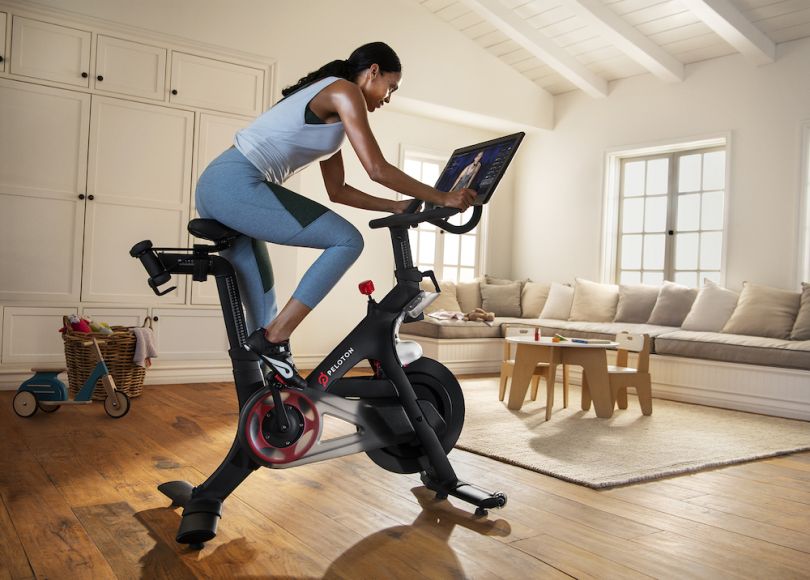 Peloton could soon be going public.
The NYC fitness tech startup, best known for its connected exercise bike and accompanying at-home spin class subscription, announced on Wednesday that it has filed for an initial public offering. The company did not disclose how many shares it will offer, nor did it provide any details about an expected price range.
Founded in 2012, Peloton launched its exercise bike on Kickstarter in 2013. Since then, the company has raised nearly $1 billion, according to Crunchbase. The company's most recent round, a $550 million Series F raised last summer, valued the company at $3.5 billion pre-money.
But an IPO isn't the only thing Peloton has in the works. Late last year, the company announced plans to open new headquarters at Hudson Commons in 2020, alongside a combination broadcast studio, where trainers broadcast live workouts to the homes of clients with Wi-Fi-enabled bikes, and a brick-and-mortar exercise studio — remember those?
The company also recently rolled out a connected treadmill that lets runners do group trainings from the comfort of their homes. Peloton also offers digital subscriptions that combine strength workouts with cycling, running, yoga and bootcamp classes.
Peloton's gear and subscriptions aren't cheap, but then again, neither are SoulCycle classes or Equinox memberships. And let's be honest — who really loves schlepping their fitness gear on the subway just so they can sweat in front of strangers?