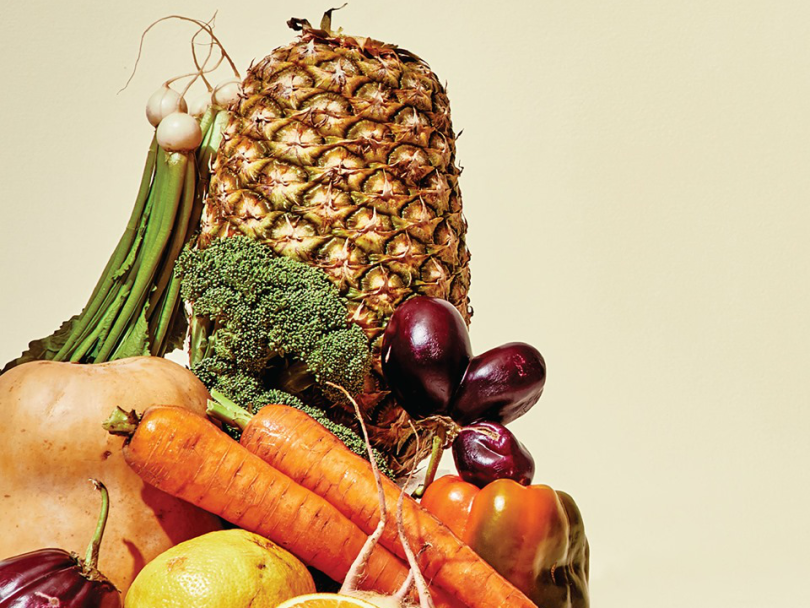 They say don't judge a book by its cover. Or, in the case of Misfits Market, don't judge a tomato by its lumps.
After all, the tastiest produce may not always be the prettiest.
This mantra has earned Misfits Market droves of loyal subscribers and, as of today, $16.5 million in Series A funding.
Founded just last year, Misfits Market created waves when it debuted its subscription boxes filled with pounds of produce that wasn't deemed "suitable" for sale at supermarkets.
The fruits and veggies in each Misfits Market box are perfectly suited for cooking and eating, but have superficial flaws, such as being too small or large, or having an otherwise imperfect shape. Fruits and veggies from harvests too large or too small to sell in stores are also part of the package.
The company currently offers two weekly subscription options: The Mischief Box, which contains 10 to 12 pounds of produce for $19, and the Madness Box, which offers 18-20 pounds of produce for $34.
In addition to serving as a home for slightly-odd vegetables, Misfits Markets was created with a larger goal of decreasing food waste. The United Nations reports that as much as one third of all food produced in the world is lost or wasted — with fruits and vegetables, specifically, being the most oft-wasted.
Produce that doesn't meet certain visual standards is often tossed before it ever hits the shelves. Great news for dumpster divers, but bad news for millions of slightly awkward carrots.
The unique business model attracted the attention of Greenoaks Capital, who led Misfits Market's $16.5 million Series A funding. Other investors have not been disclosed.
The company will use the fresh funds to continue its expansion into eight new East Coast markets. By the end of the year, the company plans to serve all zip codes in Georgia, Florida, Maryland, North Carolina, South Carolina, Washington D.C, West Virginia and Virginia.
The funding builds on a highly successful first year for the Philadelphia-founded company, which recently opened both a second office in Brooklyn, as well as a 140,800-square-foot refrigeration and storage facility in New Jersey.