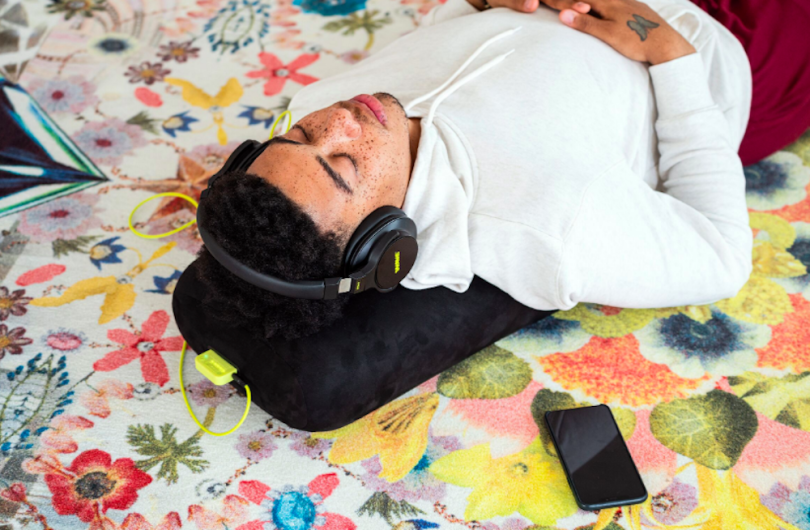 We're always connected to our phones, which is often a source of anxiety. But in some cases, our phones can provide refuge from everyday stress.
There's been an uptick in mindfulness apps like Calm and Headspace that help tech-savvy people turn off external pressure and take a moment to meditate. Now another app has its eyes on your downtime.
On Tuesday, Wave announced the launch of the Wave app and Wave Bolster — more on that later. This announcement coincides with the company's $5.65 million pre-launch seed funding round.
Although Wave markets itself as a meditation app, it's a little different from the competition. Wave focuses on guided sound meditation. So instead of silence, Wave uses music to help people focus and calm their minds.
"Wave is a differentiated experience. We want Wave to inspire people's minds," Wave co-founder and CEO Mason Levey tells Built In. "A lot of [meditation] apps focus on the negatives like stress or anxiety. We like to think of Wave as one part music, one part mindfulness and one part motivation."
The Wave app is built to look and feel like a music app. Wave tapped a Grammy-nominated composer Matt Wong to create 80-plus original tracks, each between 10 and 15 minutes in length. The tracks include breathing and meditation instruction on top of genre-less music described as "Brian Eno meets Odesza, meets Kanye West, meets 808, meets Stranger Things."
The music is created to capture a broad range of feelings and moods. But each track is designed to help the listener meditate and comes with a healthy amount of bass. And that's where the Wave Bolster comes in. The yoga-styled bolster provides back support for meditators, but it also syncs with the app and vibrates along with the music — thus creating a meditative experience you can hear and feel.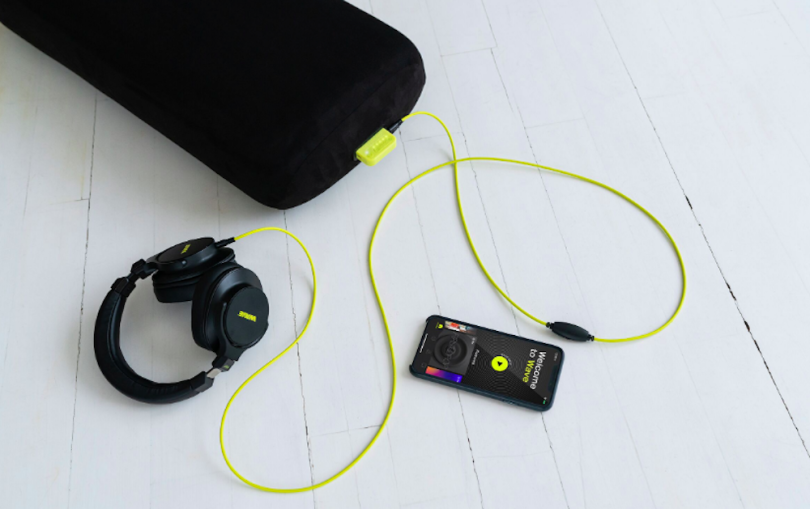 The bolster is also meant to act as a physical reminder to meditate more. "If you're app-only, it's hard to create a habit," co-founder Brad Warsh tells Built In. By taking up physical space in your home, Warsh explains that the bolster will give the owner a visual reminder that they could be meditating.
Wave is the second project that Levey and Warsh co-founded together. They are also the minds behind Y7, a popular chain of yoga studios with locations in New York City and Los Angeles. With Y7, Levey and Warsh tried to create a yoga studio that provided something different than the stereotypical yoga experience, adding unique elements like hip-hop and candlelight in order to remove the internal boundaries that prevent newcomers from trying yoga.
Now they're using Wave to approach meditation the same way. Studies show that only 14 percent of Americans meditate. But by incorporating music and physical sensation, Levey and Warsh hope to break the misconceptions of meditation and appeal to people regardless of their experience.
The co-founders tell Built In that some people who have taken Y7 yoga classes later go on to take more intensive classes or training. Similarly, they imagine Wave acting as a gateway into other forms of meditation.
The Wave app and Wave Bolster are available today. The Wave Kit (bolster and headphones) can be purchased on the Wave website for $199, while a subscription to the app costs $10 per month or $100 per year.