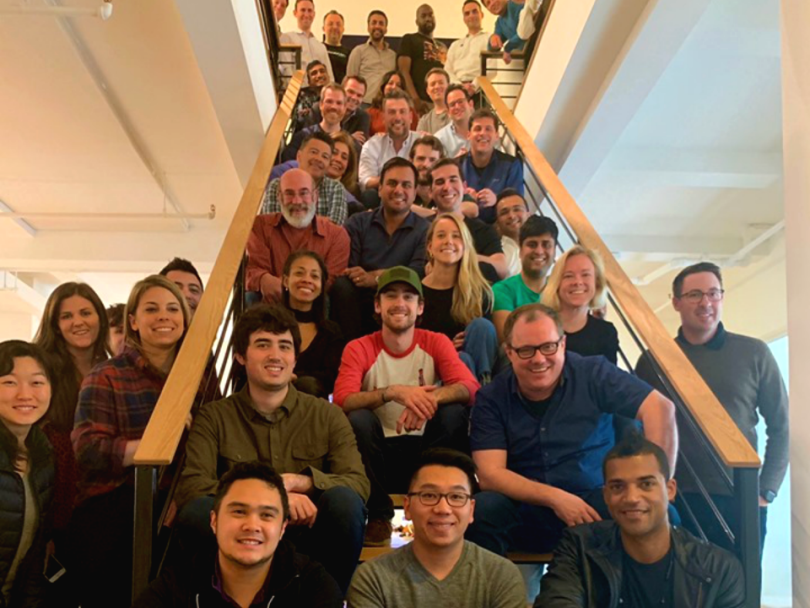 It's already been a blockbuster year for NYC's unicorn startups. Now, it looks as though another company is primed to join their prestigious ranks.
Virtual bank MoneyLion announced today that it has received $100 million in new Series C funding, in addition to $60 million in previously undisclosed financing. Together, these numbers bring MoneyLion's total funding raised to more than $200 million, and push its valuation within a breath of the $1 billion necessary to achieve unicorn status. 
MoneyLion may have been founded as recently as 2013, but the company has witnessed lightning-fast growth as more than five million customers have flocked to the app, seeking the brand's range of low-cost tools designed to substitute or supplement traditional banking institutions.
Via MoneyLion, users can connect all of their cards and bank accounts into one central hub. Based on this information, users can opt to receive personalized financial advice, or even apply for loans through the company's app. Other features include trading and investment opportunities and advice, fee-free checking and a network of free ATMs. 
Subscribing to MoneyLion costs $19.99 per month — a fee that users can offset by logging into the app on a daily basis. In an interview with TechCrunch, founder CEO Dee Choubey indicated that these subscription fees were the primary source of MoneyLion's revenue. 
As for today's funding news, MoneyLion's $100 million Series C round was co-led by Edison Partners and Greenspring Associates. In addition, Capital One, FinTech Collective and MetaBank participated. 
According to a company press release, MoneyLion will be using its latest influx of capital to further build its subscriber base in the United States. The company also has plans to roll out new tools that will keep existing users interested. 
It's worth noting that MoneyLion's funding comes just a few days after N26, a Berlin-based banking alternative not wholly unlike MoneyLion, raised $170 million in Series D funding and earned a spot as one of the most valuable startups in Europe. So we could be on the verge of a new, digital banking era.