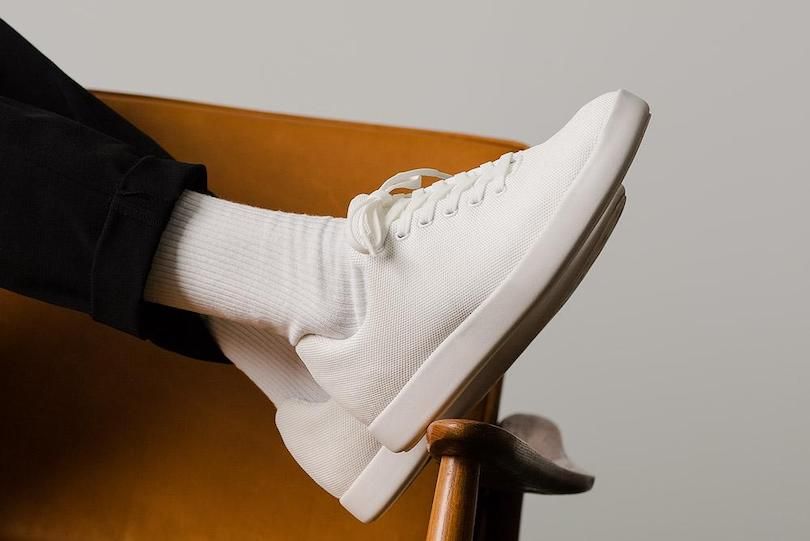 Atoms just took a step forward today in growing its online shoe business. 
The New York City-based firm raised $8.1 million in Series A funding, bringing total investment in the firm to $8.6 million. Atoms will use the cash to invest in its retail and marketing presence, as well as tinker with its shoe design, which currently comes in a single style. 
"We are constantly experimenting with new designs, materials, and colorways that will resonate with our members, and the investment allows us to keep pushing those innovations," co-founder Sidra Qasim said in an email to Built In.  
The young company launched publicly in June, positioning itself as the first in the world to create unisex shoes that come in quarter sizes.
Reddit co-founder Alexis Ohanian wore the shoes to the 2019 Met Gala (where he leaned on the arm of tennis star Serena Williams). Esquire Magazine called Atoms "secret-weapon sneakers." A queue of 39,000 people built up, waiting for the shoes to go public. 
Atoms now offers one style of shoe in three colors — all black, all white or a mix of the two. 
Customers start by visiting Atoms.com and filling out a survey that asks them what size shoe they normally wear, if they sometimes wear a different size and how they use their kicks. The firm uses this data to identify the best size for the individual, shipping pairs off at $179 a pop. 
It then sends shoppers three pairs of shoes a quarter-size apart, so buyers can select the best fit, even if that means their left and right feet are different sizes. Sizes range from five to 15 for men and women, and users send back the shoes they didn't pick. The order also comes with a free pair of socks. 
Atoms claims its cushioning feels like "walking on clouds" and that its stretch laces never come untied. Shoes are also lined in antimicrobial copper to prevent odor. 
Following the funding, the firm is looking for engineers, marketers and other staff to grow its 17-person team. 
The Series A round was led by Initialized Capital, an investment firm started by Reddit's co-founders, with participation from Kleiner Perkins, Dollar Shave Club CEO Michael Dubin, Acumen founder and CEO Jacqueline Novograts, LinkedIn CEO Jeff Weiner, TED curator Chris Anderson and the rapper Chamillionaire.