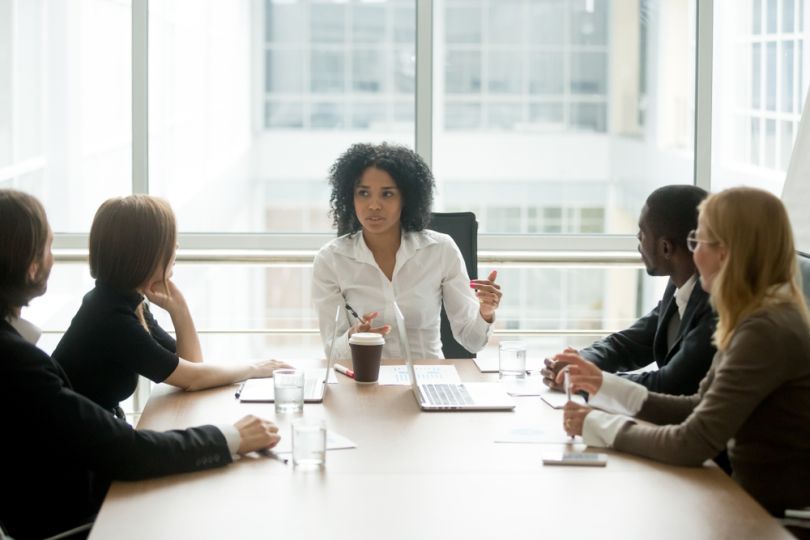 New York City does not have the country's largest concentration of women CEOs, but it did perform strongly on a newly released ranking.  
An Inc. list published this week placed New York City second among U.S. cities in terms of the number of women-owned private businesses. 
The article referenced three fast-growing New York companies helping to spearhead the trend: recruiting software Pymetrics, underwear-for-periods company THINX and yoga studio Y7. 
The ranking was based on the number of women-led companies in each city on the 2019 Inc. 5000 list, which ranks the fastest-growing privately held companies in the U.S.
Washington, D.C., came in first on the list, with 72 Inc. 5000 companies, compared to New York City's 43. Three Texas cities made the list, while startup hubs such as Boston, Seattle and Denver did not. 
A supportive ecosystem is beneficial for women CEOs, as gender bias continues to affect business outcomes. Research shows that women in professional settings must outperform male counterparts in order to receive equal treatment. A 2014 Harvard Business School study found that investors prefer entrepreneurial pitches made by men over those made by women, even when the contents are the same. As such, only 2.7 percent of venture capital currently goes to women founders.
Despite these challenges, women founders are working to build stronger industry networks and more equitable investment practices.