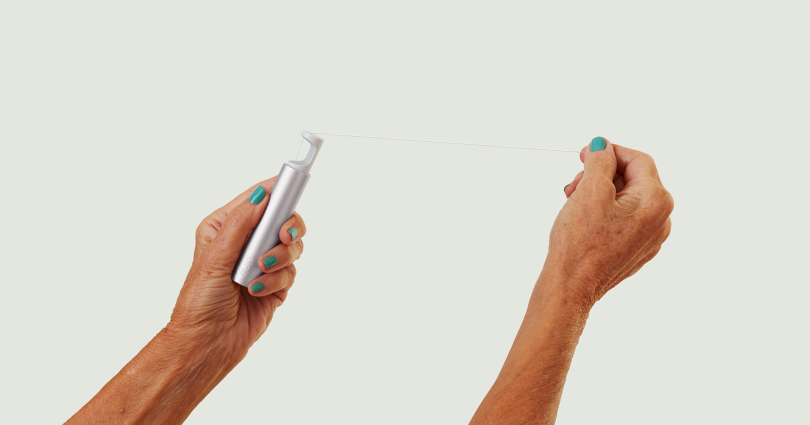 "Two minutes" has become synonymous with something that won't take long, but if you've ever tried timing yourself while brushing your teeth, you know that it's actually more like an eternity. 
That's why quip designed its minimalistic electric toothbrushes with built-in timers reminding users to move to a new part of the mouth every 30 seconds.
These toothbrushes have been the only product in the Brooklyn e-commerce company's catalog since its 2014 founding. But on Tuesday, the company announced the next product in its dental care lineup.
You guessed it: It's a dental floss applicator.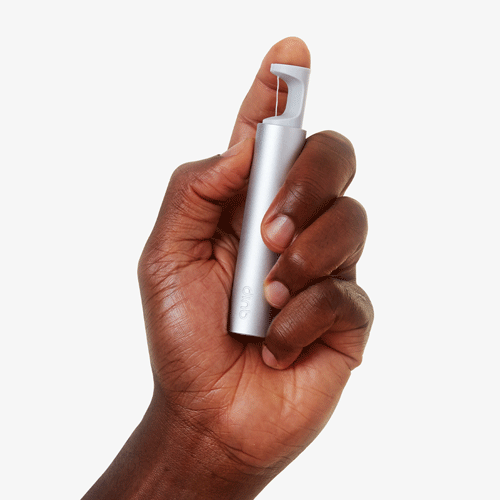 According to quip, two in three people don't floss every day. So the company reached out to its customers to learn what, exactly, was stopping them from forming the habit. 
According to co-founder and CEO Simon Enever, a lot of it came down to the fact that most people don't carry floss around.
"Something we kept hearing was that people most thought about flossing when they were on the go and needed to get something out of their teeth," he told Built In. 
Something we kept hearing was that people most thought about flossing when they were on the go."
Enever added: "We also learned that the most common excuse for forgetting to floss was because it's something typically kept in a drawer or cabinet, out of sight and mind. That's why we created the sleek, cylindrical form factor that makes the quip Refillable Floss something easy to slip into a pocket or bag, and also something you'll want to store on your bathroom counter, rather than hidden away."
Sustainability was also a priority in the design, Enever said. The company designed the applicator to be as durable as possible, and sought to minimize the amount of plastic used for its string refills. The string is also marked, to help users use only the amount they need.
Enever said the floss applicator was part of the plan since the company's launch five years ago, and that quip has been developing prototypes for the past year or so.
That may seem like a long time, but it's a lot shorter than most of us have been considering getting into flossing.