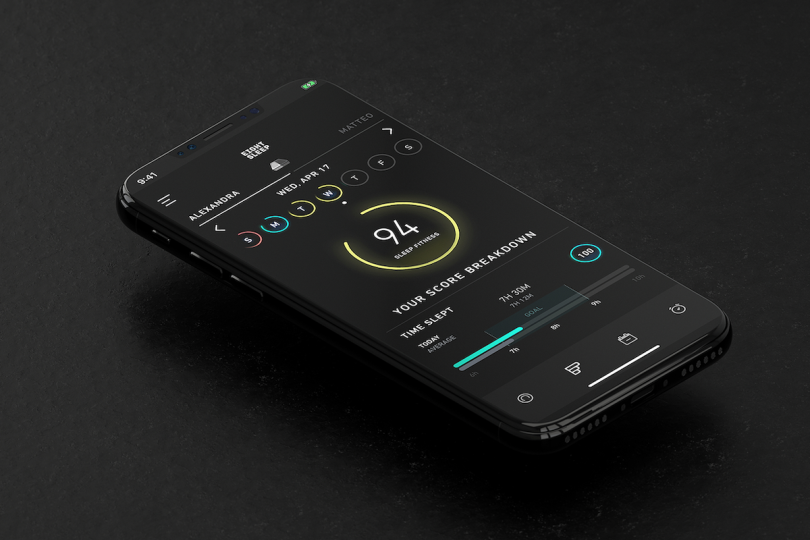 Sleep fitness is here, and, thankfully, it's not about exercising while you sleep.
Sleep fitness startup Eight Sleep partnered with researchers from Harvard, Stanford, Yale and Mount Sinai to create technology that makes for a better night's sleep. The company announced today it raised a $40 million growth investment round to double its team, beef up its research and development and expand into more retail settings. 
Eight Sleep's latest release, The Pod, is a connected bed that tracks users' sleep quality and recommends the ideal bed temperature. It also features a "thermo alarm" that wakes users up by cooling the bed. For an additional $240 a year, Pod owners can get access to Eight Sleep's content, analytics and sleep coaching platform.
Sleep is important for health, and working Americans have been getting less of it. For people struggling to get the recommended seven hours of sleep a night, sleep tech may be a welcome tool. Snoozy consumers can try everything from light therapy alarm clocks to snuggly robots in their efforts to sleep better, but the scientific support for these products is spotty. In this way, Eight Sleep's scientific advisory board sets it apart. 
The company's latest funding round was led by Founders Fund with participation from Craft Ventures, Khosla Ventures, Y Combinator, 8VC, Flexport founder Ryan Petersen and Eventbrite co-founder Kevin Hartz. Its total funding is $65 million, according to a statement.
"We all spend ideally a third of our lives sleeping, yet every startup selling mattresses is just innovating on the business model, not on the quality of the sleep they provide," Founders Fund partner Trae Stephen said in a statement. "Eight Sleep's thermodynamic solution to regulate your body temperature to enhance sleep is a complete game-changer."
Eight Sleep currently has nearly a dozen open roles on Built In NYC.