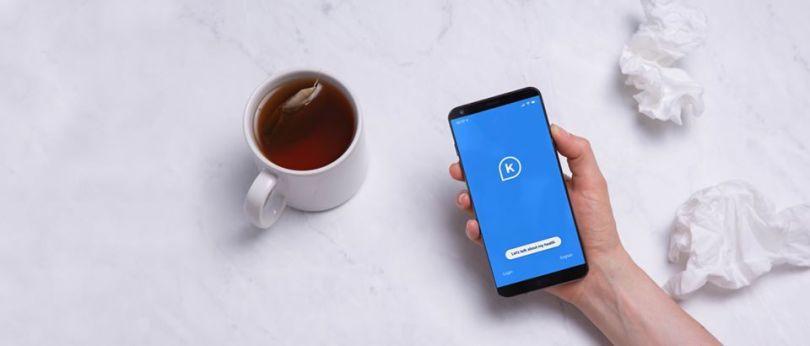 We've all been there: Maybe there's a small tickle in your throat or a mole you never noticed before. Maybe your eye is doing a weird twitching thing. Whatever it is, you're not worried enough to speed off to the emergency room, so you turn to a familiar friend — Dr. Google.
K Health, an AI-enabled primary care startup out of New York City, wants to be a more trustworthy alternative to random internet searching. So it developed an app that uses anonymized medical records to help people learn more about their health.
On Thursday, the company announced it raised $48 million in a Series C round, bringing K Health's total funding to $97 million since its founding in 2016.
"We asked ourselves, 'What if you could compare your situation to millions of other people like you who've been through the same thing before?'," founder Allon Bloch told Built In back in 2018. "That was the question that sparked the creation of K Health."
First, users describe their symptoms and answer a series of questions ordinarily asked by a doctor. Then, the platform leverages artificial intelligence to sift through billions of health records and drug statistics that have been collected over the course of more than 20 years by the Israeli healthcare service Maccabi. Users can then compare themselves to other people of the same gender and age who have similar symptoms and medical histories to determine a possible diagnosis.
While this service is free to everyone, users can also pay either $19 per consultation or $39 annually to text with an actual licensed doctor who can make diagnoses, prescribe medication and order lab tests. The idea is to provide affordable, trustworthy medical insights.
"K uses technology to reduce barriers to quality primary care," Bloch told Crunchbase News. "Our users are able to get instant answers about their symptoms and chat with a doctor within minutes, all for 90 percent less than the cost of traditional primary care practices."
K Health claims to have more than three million users, with its database service available in all 50 states and its doctor chat service available in 47 states. Bloch told Crunchbase the company is considering a global expansion "to strategically important countries."