Despite the similarity in job titles, the following four engineers come to engineering management from a wide range of backgrounds. Growing up in Mexico, Squarespace Engineering Manager Aldo Garcia hadn't heard of software development until he moved to the U.S. for high school. Meanwhile, Resy Network CTO Julien Wormser felt unfulfilled working at a large tech company a few years ago, so he founded restaurant company Servy in 2014. That jump required employee oversight and human resource functions, making the transition into leadership quick and rewarding.  
But management isn't always as black and white as, say, a system update. 
"You can't run unit tests on your team or try things out in staging," Garcia said. 
In part two of a two-part series, New York City engineers shared how they shifted to managerial mindsets, as well as the pain points and job responsibilities they face on a daily basis. One tip we heard again and again? Lead with a people-first approach.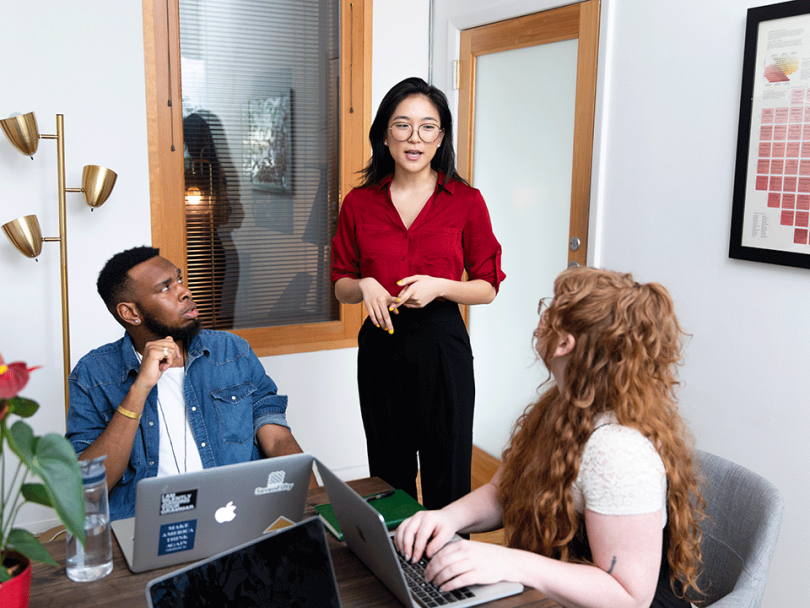 Engineering Manager Yitz Schaffer spends about 60 percent of his day focused on management tasks and the other 40 percent working on process roadmapping and writing code at SevenFifty. After noticing a lack of innovation among software departments at the smaller companies he worked at prior, he decided to pursue a career centered around leadership and strategy development.
Tell us briefly about your professional background. How did you become an engineering manager?
I spent five years as a librarian. I was responsible for a college library's online services and from there transitioned to working as an engineer at small companies focused on software. Over the following few years, I came to see a frequently unmet need for excellence and innovation in how teams of people work together to create software products. So I began studying management. 
My current engineering manager role is a great fit for someone with an engineering background who wants to contribute to the development of the team and its processes.
A good engineering manager figures out ways to help employees find their own way forward.''
What are your job responsibilities? 
In a typical day, I'll have a weekly one-on-one with a direct report, speak to internal stakeholders about current and upcoming work, do maintenance work on our Ruby on Rails apps and coordinate with folks in our engineering leadership group on strategic initiatives that cut across the engineering teams. 
I use a Trello board to keep track of the many transient one-off issues that come up, as well as longer-running initiatives I'm involved with. The balance of hands-on versus management work varies a lot from day to day, but I average around 60 percent management. 
What makes a good engineering manager?
A good engineering manager figures out ways to help employees find their own way forward. They help the team identify and act on potential growth areas in software design and process and ensure a safe and equitable environment for all team members. Their feedback should increase reports' awareness of the work, themselves and their effect on others.
Engineering Manager Aldo Garcia would rather work through a problem with a direct report than chase down a bug. He said that his first couple of months at Squarespace were challenging, in part because he had to balance a growing team and learn new skills. Garcia has since been able to hone his leadership chops, helping his team most effectively support the business.
Tell us briefly about your professional background.
I currently manage four teams that build internal applications and data pipelines to help Squarespace be more efficient and data-informed. To me, helping a teammate through a problem is more rewarding than chasing a bug for hours. Growing up in Mexico, I had no idea software engineering, let alone engineering management (EM), was a profession. It wasn't until high school, when I moved to California, that I started focusing on engineering. 
I attended Cornell and studied electrical and computer engineering. I quickly pivoted away from hardware and started my career as a software engineer at a startup. Joining Squarespace in 2016 and being part of the growth of the engineering team helped me develop leadership skills faster. I became an EM to help my team grow and focus on making company processes more efficient.  
What are your job responsibilities? 
I've been measuring my time in weeks since I can't make much progress in a single day. I am responsible for guiding my team in the right direction and am accountable for delivering high-quality projects on time. Monday is a meeting-free day. I use it to plan my week, focus on long-term planning, dig into problems and work on important but not urgent tasks. 
I spend the rest of the week talking with my team in one-on-one meetings, gathering information from customers and stakeholders and working with the leadership team on department and culture goals. 
In between meetings, I look into our projects, read technical documents or chat with my co-workers. My colleagues and I really enjoy discussing a number of topics, including leadership. So, on Wednesday mornings, other EMs and I participate in a book club focused on leadership books. 
You can't run unit tests on your team or try things out in staging.'' 
What makes a good engineering manager?
You can't run unit tests on your team or try things out in staging. So you have to be willing to get to know everyone on your team, understand what motivates them and help them grow by providing tailored feedback. 
In engineering, EMs have to continuously learn and adapt since the challenges change over time. A great EM simultaneously cares about people, equity among teammates, and creating an environment where dissent and feedback are cherished and openly discussed.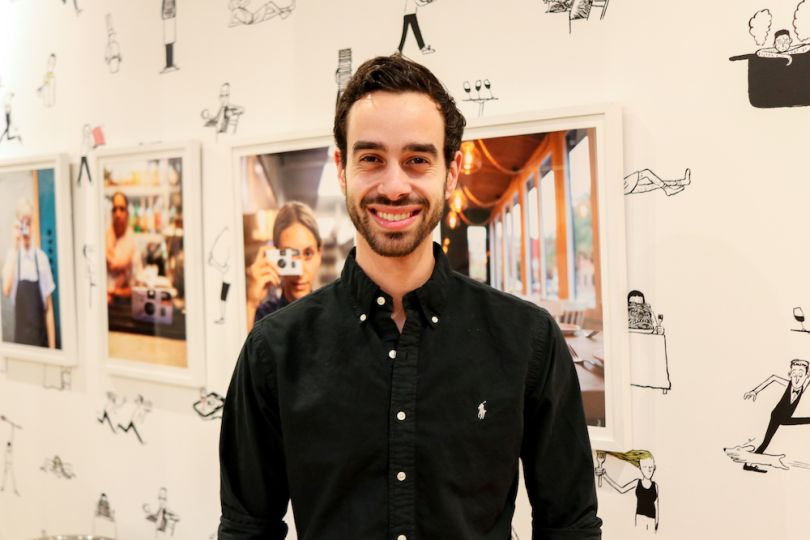 As CTO of Resy Network, it's Julien Wormser's job to support direct reports as they gain technical domain expertise and soft-skill development. The former startup co-founder came into the C-suite role circuitously, but with ample management experience.  
Tell us briefly about your professional background. 
I started my engineering career at a large tech company where I felt unfulfilled by the marginal impact my contributions were having. I moved on to found a restaurant technology company called Servy, my initial foray into management. Lessons were aplenty throughout my entrepreneurial journey, but none were as impactful as learning the impact and value that a single person can have on an organization. 
I took that appreciation with me when the company was acquired by Resy. At Resy, building best-in-class software and establishing strong relationships with engineers across the organization set me down the engineering management path. 
Excellent engineering managers must be strong communicators.'' 
What are your job responsibilities?
As an engineering manager, my focus expands beyond the keyboard and is centered around making my team as successful as possible. A portion of my day is spent in meetings helping to shape product strategy and the technical direction for my team. 
Listening to each member of my team is the single most important thing I can do. When problems arise, it is my responsibility to help architect solutions and guide my team. Having an ear for procedural inefficiencies and solving problems makes me feel like I am working for my team just as much as they are working for me.
What makes a good engineering manager?
Like any team of engineers, a strong engineering manager must possess creativity and a willingness to learn in pursuit of the best solution to a problem. In addition to their technical domain expertise, excellent engineering managers must be strong communicators. Their ability to listen and diagnose both technical and operational challenges enables them to have the broadest positive impact. 
By challenging and empowering each team member, engineering managers foster professional growth, benefiting both the individual and the company. Ultimately, exemplary engineering managers act as their team's champions, best positioning each employee for success.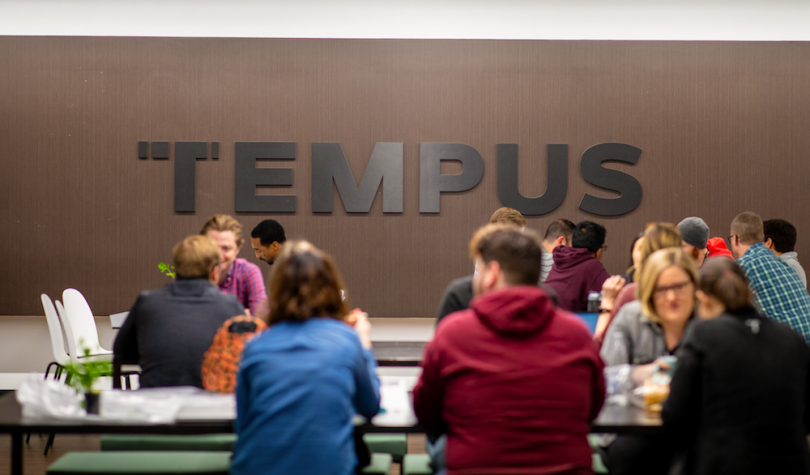 Will Bennett always had a hunch that he was meant for management. But after the Tempus Senior Director of Engineering filled out the "strengths finder" test offered by CliftonStrengths, he knew it was the right path for him. The test identified leadership strengths like "harmony," a quality Bennett believes lends itself well to driving consensus within a team. Today, he uses both newfound learnings and personal experiences with previous managers to guide him.
Tell us briefly about your professional background. 
Every engineering manager remembers making the difficult decision to transition from an individual contributor (IC) to a manager. It's scary to think about shifting away from the familiar world of programming (and the instant gratification it can sometimes bring) to the world of running a team and prioritizing deliverables. 
Early in my career, my first engineering manager recognized my ability to rally my team and help them release products. What I saw as getting work done, my manager saw as leadership ability. Years later, I jumped at the opportunity to become an engineering manager after my previous manager decided to move on to another role.
While it was scary to make this change at first, I felt good about the decision. I would be leading a team of my peers on an application in a tech stack that I was a subject matter expert in. I read as much as I could on what it would take to become a great manager. I grew my team, ability and role as a hands-on technical leader.
I haven't looked back since. Managing a technical team has given me a different way to enjoy building software and applications. While I do miss being in the trenches coding every day, I've found the technical strategy and growing individuals more rewarding than I could have imagined.
What are your job responsibilities? 
It's nearly impossible to describe a typical day. I plan meetings with the product team, speak to stakeholders and have one-on-ones with individual team members. Scrum ceremony meetings like daily stand-ups, sprint kickoffs and retrospectives allow us to successfully build applications. 
At architecture meetings, we weigh the pros and cons of different approaches to building out certain features. This is one of my favorite things to do, as I can help my team make smart decisions on how to move forward with a design based on personal experience.
Because most of this management work involves collaboration, it ultimately means that each day is filled with meetings, making it difficult to carve out time for myself and specific tasks. To get around this, I try to block off the mornings and evenings in my calendar. With that time in place, I make it a goal to wrap up everything that I set out to do in hopes that I'll be ready for what's ahead.
Engineering managers should always be learning.''
What makes a good engineering manager?
Always be adapting and learning. When I first became an engineering manager, I tried to lead by example. Over time, as my team and responsibilities grew, my management style shifted to more of a "bring me solutions" approach. Owning multiple teams and platforms means that I need to rely more on my team to solve problems for themselves, as I'm not always readily available. This approach not only helps me do more, but also enables my team to grow. 
Engineering managers should always be learning. In the tech industry, new tools, processes and ideas are always popping up. If you don't try to keep up and embrace some of these things, the industry has a good chance of passing you by. While I try to read up on my own, I also create the right forums for my team. 
This leads me to the most important managerial skill: cultivating listening skills. Listen to learn and understand each team member. Doing so builds trust and makes the team more effective as a whole.