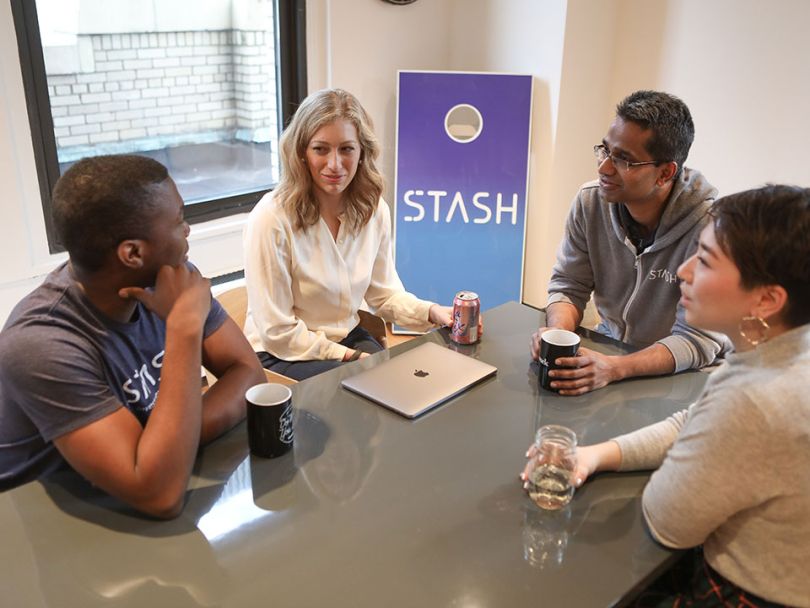 The United States economy is going through a bit of a rough patch right now. Unemployment numbers are record high, the U.S. gross domestic product is shrinking and the stock market has been anything but predictable. But during uncertain economic times, it's especially important to ensure one's personal finances are in order.
NYC fintech startup Stash launched to help people take a proactive approach to how their money is managed. The company's platform is an online bank account, retirement fund, brokerage and financial health app all in one. And now, the company is getting a payday of its own.
On Wednesday, Stash announced the closing of its $112 million Series F funding round. LendingTree led the Series F round, with participation from T. Rowe Price Associates, Breyer Capital and other investors.
In addition to the funding, Stash also reached $1 billion in assets under management across all of its brokerage accounts. This is an impressive number considering the average investment deposit on Stash is $28. The company also saw a 100 percent increase in weekly deposits across banking and investing in Q1 of this year.
Stash plans to invest this new funding in brand awareness and customer growth, as it proves it can thrive even in economic uncertainty. Currently, it has over 4.5 million users.
"We are very fortunate to bring together world class investors, to help accelerate Stash's goal of bringing digital banking, investing plus financial education and advice to the millions of middle class Americans working hard every day to make ends meet," the startup's co-founder and CEO Brandon Krieg said in a statement.
"This massive group [of people] has attempted to make financial progress within a system that simply does not serve their best interests or meet their needs," Krieg continued. "It's time for them to reconsider the current financial servicing industry as the 'status-quo' and take control of their financial life with the customer-obsessed solutions we provide at Stash."