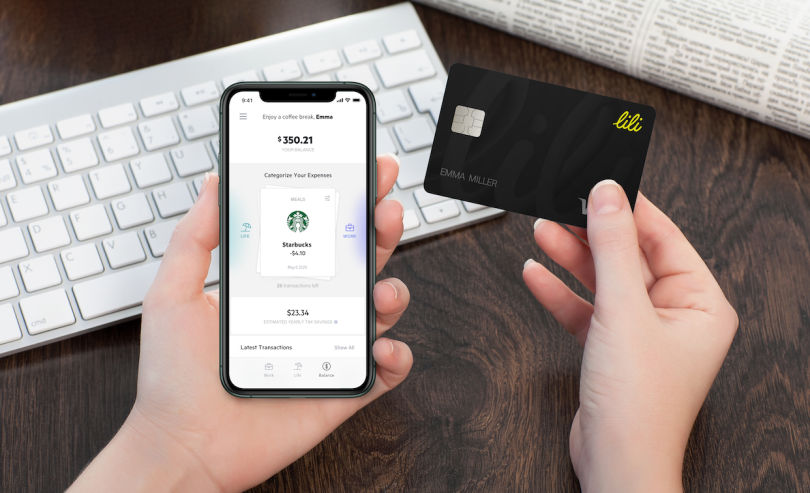 NYC startup Lili announced Wednesday it raised $10 million in Series A funding for its online banking app made specifically for freelancers. The company says it will be using this money to innovate the platform and hire senior members to lead its product, marketing and operations teams.
Lili was founded by CEO Lilac Bar David and CTO Liran Zelkha, two industry veterans who also founded Israel-based Pepper, another mobile banking startup. The idea was sparked because they both felt that many neobanking companies failed to meet the specific needs of freelancers, so Lili's platform features tools addressing problems commonly faced by the group.
One familiar speed bump for freelancers is taxes. Because they don't have a traditional employer automatically taking a portion out of their paychecks, there's a chance they could be faced with a pretty hefty bill from the Internal Revenue Service come tax time. To help prevent that, Lili has a tool that puts a percentage of the user's income into a sub-account dedicated to taxes.The app also provides expense reports, financial insights and a tool for tracking and categorizing expenses, so users can better manage their finances in general.
Lili doesn't charge account, overdraft, foreign transaction or minimum balance fees, so the company really only makes money from card processing fees. When all is said and done, Bar David estimates the app saves its users about 60 hours of work and $1,700 a year.
The company was launched just one year ago and it has already accumulated tens of thousands of customers in all 50 states, representing industries like e-commerce, tech, fitness, construction and hospitality. In fact, Bar David says, because gig work is gaining popularity in the midst of the COVID-19 pandemic, Lili and the freelance economy as a whole will likely continue to grow quickly.
"Freelance work already represents 35 percent of the workforce [and is] estimated to grow to 51 percent by 2027," Bar David told Built In, referencing a study released by Upwork and Freelancers Union, and then another published by Statista. "[W]e foresee the current pandemic and recession may cause even more people to seek independent work. The future of work is evolving toward independence, with more people feeling empowered to work for themselves, either full-time or as a side gig, and we definitely think this is a trend that's here to stay."