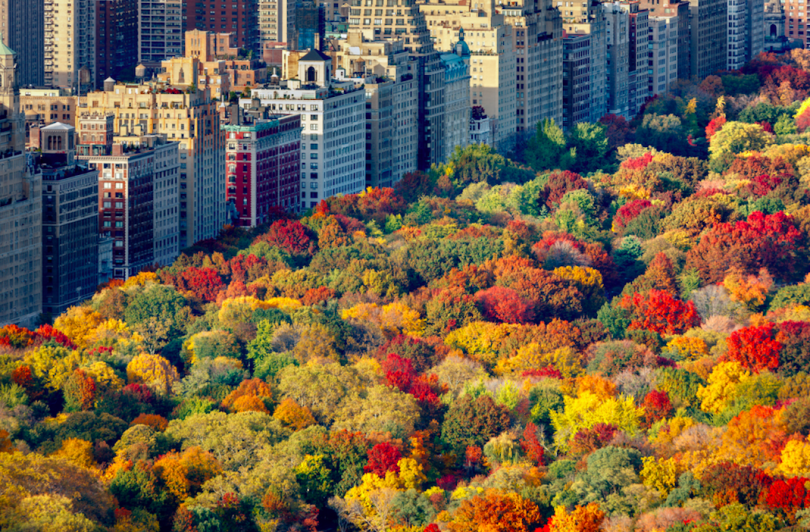 The city streets may be quieter than usual these days, but that doesn't mean that startups and legacy tech companies alike aren't busy cooking up new products, scoring new fundraising rounds and expanding their workforces. 
As the leaves begin to turn, companies have also been riding the winds of change by bolstering their teams and building products to meet the needs of an increasingly contactless world. Built In NYC hit the pavement to find five local companies that have been gearing up for big moves this fall. Check it out — you may even find your next opportunity.
What they do: TrialSpark builds end-to-end software to make the clinical trial process easier for healthcare providers and patients alike. What does this mean for technologists? Working with impressive data sets, speedy automation strategies, sharp UX design and deep compassion for the user. 
What they're up to: As a healthtech startup, TrialSpark is doing its part in the battle against COVID-19. According to a press release, TrialSpark's platform, Covalence, is being used by Harvard physicians to enroll hundreds of patients into studies that help chart data like transmission, symptoms and mortality rates. This information can help experts better understand — and treat — the novel virus. 
Employee buzz: "Our culture provides sane defaults with the freedom to innovate. Most importantly, our managers trust us. That means that we get to fail from time to time and learn in the process. We find that this sort of creativity pays off for the entire company." — Rob Murcek, Engineering Manager 
What they do: People have questions. Yext helps businesses provide the official answers to those questions through the Yext Search Experience Cloud. This suite of products is designed to allow companies to control their narratives on their website and through search engines across the internet. With organized facts and smart search tools, Yext's customers can ensure their own users are getting the right information. 
Notable perks: Yext invests in its employees' well-being by providing subscriptions to the Calm app, ClassPass memberships, generous PTO and sick days, inclusive ERGs and the option to work remotely (yes, even after it's safe to return to the office). 
They're hiring: In Yext's NYC office, they're hiring for 30 roles — including positions in sales, engineering, finance and more. 
What they do: For all of the business done online, there needs to be safety measures in place. Prove builds mobile and digital authentication technology that allows banks, insurance providers, tech companies and more to authenticate users — so everyone can get down to business.
Client roster: Prove's client list boasts eight of the top 10 banks in the U.S., as well as heavyweights like Comcast, State Farm, Yelp and eBay. 
In the news: After a quick rebranding over the summer (Prove used to go by the name Payfone), the company moved quickly to cement it's "rebirth": an acquisition of Early Warning Services, LLC and a cool $100 million fundraising round have positioned the company for global growth.  
What they do: Trusted by the likes of Rent the Runway and Ring, Kustomer helps enterprise companies connect with their customers. Through the SaaS platform, Kustomer brings customer data into a single timeline view, enabling high-quality customer service.
The tech they use: Engineers at Kustomer get to flex their knowledge of JavaScript and Node.js, as well as cloud technology like AWS, Docker, MongoDB and more. 
Employee buzz: "On Kustomer's engineering team, we optimize for frequent releases to create value for our customers continuously. We emphasize flexibility and continuous improvement, empowering every teammate to take ownership. We embrace collaboration and automation to limit toil and wasted work." — Oren Bukspan
What they do: Convenient stores may be, well, convenient. But when it comes to playing the lottery, Jackpocket has built an easier way that doesn't involve a trip to the corner store for a ticket. Users can use the app to quickly and safely try their luck on state lottery tickets, like Mega Millions or Powerball. To keep things responsible, users can even set daily limits on how much they can spend in a day. 
In the news: Over the summer, Jackpocket announced its partnership with Sightline Payments to make playing the lottery possible using solely electronic payments. Those feeling lucky can easily transfer funds into an FDIC-insured account for seamless, contactless play.
Employee buzz: "Creativity is so important for any organization to thrive. I always encourage people to think outside the box, to constantly question and have open conversations. Ultimately, if everyone feels like an owner (as they actually are) then people will want to work together for the company to succeed." — Peter Sullivan, Founder and CEO