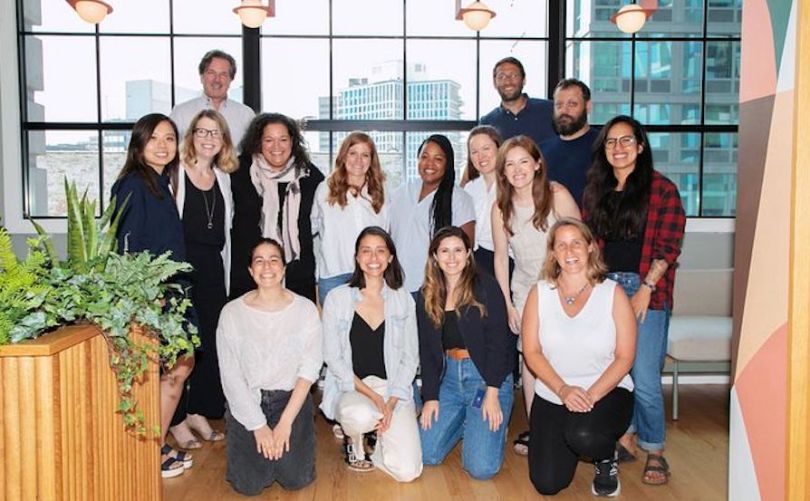 Just six months after announcing a $28 million Series B, mental healthcare startup Alma has raised another $50 million in fresh funding. The Series C round was led by Insight Partners, and will be used to fuel the company's national expansion, enabling more therapists to offer affordable virtual care to their patients. 
Founded in 2018, Alma started as essentially a coworking space for therapists in New York City. Members also had access to the company's billing, scheduling and client-matching software, which automated all the boring administrative tasks associated with running one's own practice. But when the pandemic forced all in-person interactions (including therapy) to either stop or go virtual, Alma had to switch gears fast.
Last year the company shuttered its two NYC locations, developed a platform for virtual visits, and doubled down on its health insurance arm. By making it easier for therapists to grow their private practice virtually, Alma hopes to increase the number of high-quality practitioners offering in-network care, thus making it more affordable for the people who need it. And boy do we need it: A CDC poll from last year found that 40 percent of adults in the U.S. are struggling mentally — anxiety has tripled and depression has quadrupled, indicating that the work therapists do is more important than ever right now.
"We can't talk about the $221 billion yearly mental health crisis without acknowledging the providers at the frontlines of this crisis," Alma founder and CEO Harry Ritter said in a statement. "This past year we doubled down on tools and services to support our providers and scaled our insurance offering to make it easy and financially rewarding for providers to accept insurance."
And this seems to have paid off for Alma. The company says, in the last 18 months, the average number of monthly claims processed on its platform has grown 30x, and the company expanded into five new states. Over the last year, it has managed to scale its network of mental health providers to more than 2,000, growing 30 to 40 percent each quarter.
Of course, Alma isn't the only mental health player to be experiencing tailwinds amid this 18-month-long telehealth boom. Headway, another NYC startup offering similar services to Alma, recently got a $70 million investment led by Andreessen Horowitz amid rapid growth. Lyra Health, which offers mental health benefits to employers, hit a whopping $4.6 billion valuation in June. Just last week, popular meditation app Headspace and mental healthcare platform Ginger announced they were merging to create "the world's most holistic, scalable and effective mental health and wellbeing company," as Headspace CEO Cece Morken put it.
As for Alma, the company says it plans to continue investing in its teletherapy tech, citing a recent internal survey that found that more than 95 percent of its providers intend to continue offering virtual services. Alma will also use this money to expand nationally beyond the eight states it's already in.