Big Data + Fintech
Industry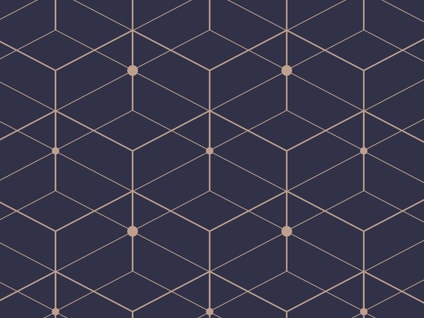 Hello, we're MayStreet
MayStreet is the next-generation market data platform, engineered to deliver the highest-quality, most complete capital markets data available commercially. Combining ultra-low latency platform architecture with high-precision, full depth-of-book data, MayStreet provides clients with deeper insights into the global capital markets.
Why Work with Us?
We're building the world's premier system for capital markets data management, and a world-class team to do it. Our programmers are committed to excellence and innovation. We have members of the C++ standards committee & annual presenters at the CppCon. Our culture is collaborative, supportive and fun where everyone can grow, contribute and succeed...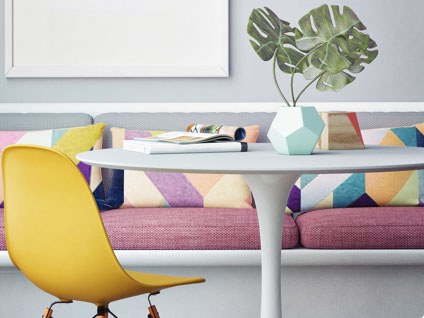 We are
Collaborative,
Cutting Edge &
Visionary
An Insider's view of MayStreet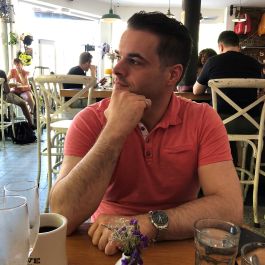 What's the vibe like in the office?
MayStreet is an inspiring place to work: A small group working hard together to do great things. We change the complex world of global market data by constantly innovating and collaborating to develop best-in-market solutions for major challenges. It's very rewarding working at a place where you make a difference.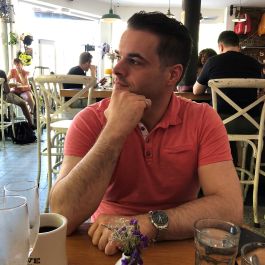 Robert
Senior Software Developer
What's the biggest problem your team is solving?
If you take all the exchanges around the world, that is a TON of market data. It is incredibly complex. So our solutions help streamline the ingestion, management and access to all that data to make it more insightful and useful for our clients.
Mike
Founder, CTO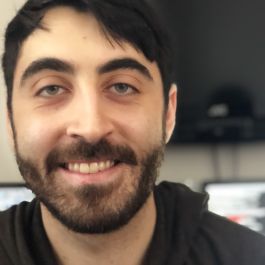 What makes someone successful on your team?
Everyone contributes to how we develop our next-gen market platform. To succeed, our solutions must be real-time (nanoseconds!) and our data perfectly accurate. For programmers, this means sharp problem-solving, new approaches and outstanding coding.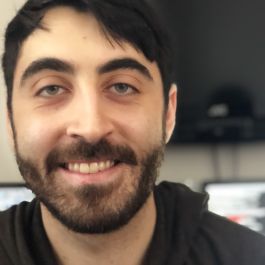 Tom
Lead Software Developer
How do you make yourself accessible to the rest of the team?
At heart, I am an engineer and together we are building a great culture that uses modern technology to solve big problems. I help the team to better understand our clients' challenges so that we build the best solutions. My door is ALWAYS open!
Patrick
Founder, CEO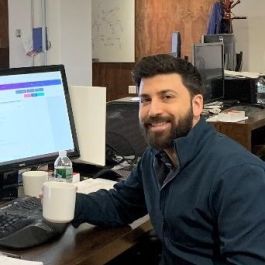 What is your vision for the company?
As MayStreet matures, we remain committed to the company's early principles: providing outstanding customer support and building great products. I'm a big believer that good processes are the ultimate key to success. We're investing in this which will pay off as we scale and improve upon our already great product and client experience.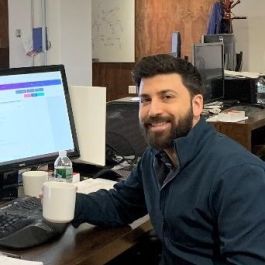 Naftali
EVP, Sales & Operations
We're Hiring
We're
Hiring
Where we are
We ❤ Flatiron! Cool cafes, shops & bars (Barcade is 🔥!!). PATH & subways nearby are great for commuters. Tons of local classes 💪 subsidized by us!
Perks + Benefits
Health Insurance & Wellness
Flexible Spending Account (FSA)
Retirement & Stock Options
Child Care & Parental Leave
Professional Development
Job Training & Conferences
MayStreet is a small firm building major solutions. We work with cutting-edge technology such as software-defined storage, monitoring and cloud computing. Larger companies could never provide this type of diverse exposure to one employee or a team.

Brian

MayStreet is a place where your opinion matters. You get challenged in ways that will make you learn every day. We are a hard-working team building reliable products helping our customers keep ahead in an incredibly rapidly moving industry.

Artem

Front End Software Developer

C++17, Boost, mmapped hugetlb rings, kernel bypass, isolated cores, 40Gbps sustained, no drops: it's all about what works, with the barest minimum of meetings and schedules. The air gets thin this high up!

Nate

Senior Software Engineer
Jobs at MayStreet
4 open jobs
Technology we use
Engineering

Product

Sales & Marketing
C++

Languages

Javascript

Languages

Python

Languages

Sql

Languages

D3JS

Libraries

React

Libraries

Solarflare/Onload/EFVI

Libraries

Exablaze

Libraries

Napatech

Libraries

Boost

Libraries

Flask

Frameworks

Node.js

Frameworks

Ansible

Frameworks

Nagios/Teleport

Frameworks

Docker

Frameworks

Jenkins

Frameworks

Grafana

Frameworks

MySQL

Databases

SQLite

Databases

Confluence

Management

JIRA

Management

Pivotal Tracker

Management

Trello

Management

Wordpress

CMS

Salesforce

CRM

SendGrid

Email
Articles we're in
1 article