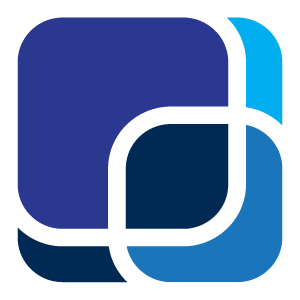 Account Executive, News
Who we are:

We are Dataminr, the leading company that turns social media into real-time, actionable alerts. Our ability to find and deliver information faster than any traditional source has completely revolutionized how critical, relevant and actionable information reaches the news, finance, public sector and corporate security industries.
We are one of the most exciting companies to work for and have been referred to as the "super tool of journalists and hedge funds" while also receiving numerous accolades from professionals in both the corporate security area and public sector. We've been named to CNBC's Disruptor 50 list in 2014 and 2016, the Forbes FinTech 50 list in 2016, added to the AlwaysOn Global 250 Top Private Companies list and received an invitation to speak at the World Economic Forum.
Headquartered in New York City and nearing 300 employees, Dataminr provides a challenging and dynamic environment where everyone feels that they have the freedom to be innovative, impactful and influential. Our culture promotes team interaction, work-life balance and the sharing of information and ideas because it empowers us to do our best work and have fun. If you want to be a part of the most interesting and exciting high-growth tech company in New York, please keep reading!
Who you are:
You are a professional and highly motivated salesperson who is passionate about contributing to the achievement of business results by closing business and growing one of our most strategic verticals. You have a track record of building relationships and driving new business. You know the ins and outs of social media and fully understand its impact in the newsroom.
You have a thorough understanding of the news business and newsroom operations, and are excited about the opportunity to work in a high-growth, early stage company.
Key Responsibilities:
Drive new revenues by leveraging existing and developing new relationships directly with news companies and organizations

Manage the full sales cycle from effectively developing leads, qualifying prospects, pitching our products and closing new business

Build and maintain client relationships, develop strategic sales plans, and act as a thought partner in complex client negotiations

Establish clear value propositions via client communication and product presentations

Attend conferences, trade shows or other industry-related events to help strengthen and increase awareness of product to existing and prospective clients

Negotiate pricing, build pipelines and achieve quota within required timeframe

Provide management with weekly client updates and prospecting updates as well as accurate sales forecasting

Work closely with product development and technology teams to drive product engagement, ensuring timely execution and customer satisfaction

Work closely with legal team to review contracts
Desired Skills & Experience:
Bachelor's Degree in a related field

5+ years of experience in a revenue-focused sales role

Thorough understanding of social media and its impact in the news business
Ability to leverage your social media knowledge into strategic conversations with potential clients
Extensive quota driven sales experience and in-depth knowledge of the sales cycle

Ability to work in a fast-paced, high-pressure environment both independently and collaboratively within a team

Demonstrated ability to prospect and close new business

In-depth understanding of social media and enterprise software/SaaS

Excellent presentation, written and verbal communication skills

Proficiency in Salesforce or similar CRM platform

Ability to travel (30%)
Our offering of competitive benefits and perks include:
Company paid benefits for employees and their dependents, such as medical, dental, vision, disability and life
Flexible spending account to be used for out-of-pocket medical, transit, parking and dependent care expenses
401(k) savings plan
Generous leave
Daily catered lunch
A kitchen fully stocked with snacks and beverages
Discounted Gym Membership
Dataminr is an equal opportunity and affirmative action employer. Individuals seeking employment at Dataminr are considered without regards to race, sex, color, creed, religion, national origin, age, disability, genetics, marital status, pregnancy, unemployment status, sexual orientation, citizenship status or veteran status.
#LI-SO
Read Full Job Description