Countless companies have expanded only to lose the very culture that brought them their success in the first place — and the valuable team members who played a pivotal role in that success typically aren't far behind. 
Fortunately, there are methods in place for companies to sustain their growth while maintaining their culture and identity. One of these is to lock in on a set of core values that exemplify what the company has always been and strives to always be. 
For Snap Inc., team members throughout its various teams and offices are encouraged to be kind, smart and creative, and as Snap continues to transform the way people communicate, having team members who exhibit these traits is key. 
We sat down with some team members from Snap's New York City office to find out how they connect to the company's culture and mission.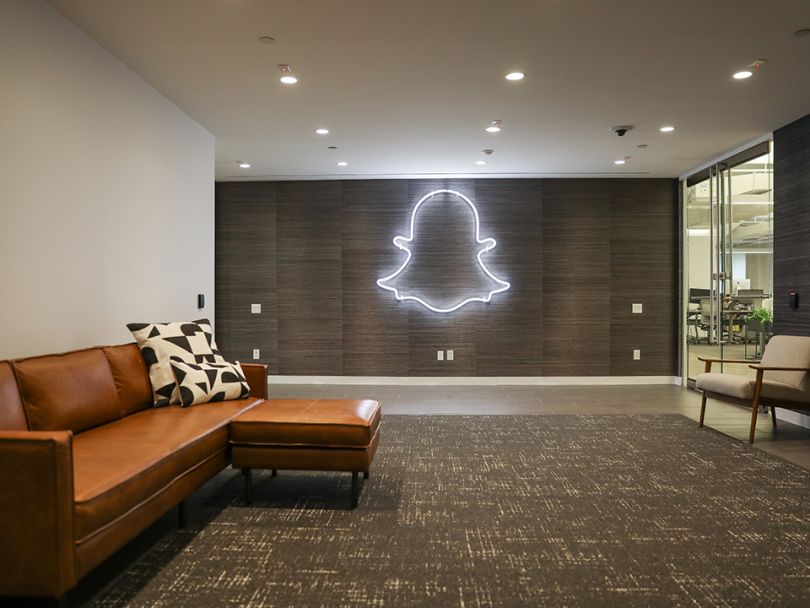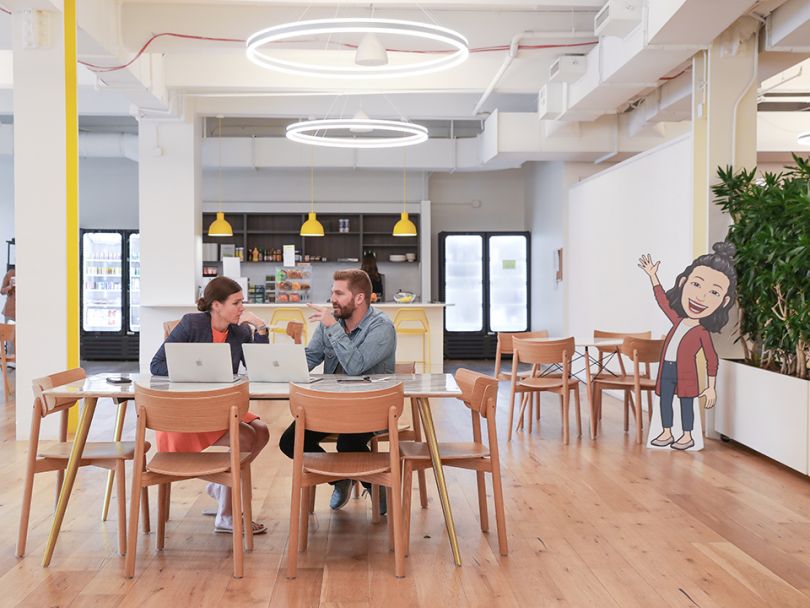 FOUNDED: 2011
EMPLOYEES: 3,200 total, 325 local
WHAT THEY DO: Snap Inc. is a camera company that is reinventing the way people communicate.
WHERE THEY DO IT: New York City
PARENTAL LEAVE: Snap offers 18-20 weeks of maternity leave with 100 percent pay. New fathers are eligible for up to eight weeks of paternity leave after four months of employment. 
LUNCH ON US: Snap employees each get a meal card with a $16 daily allotment to be used pretty much wherever food is sold — restaurants, grocery stores, and more.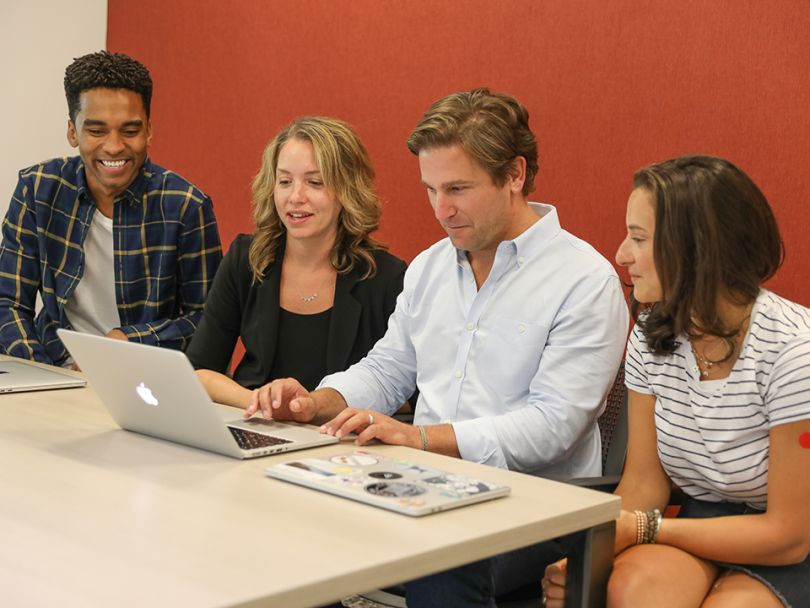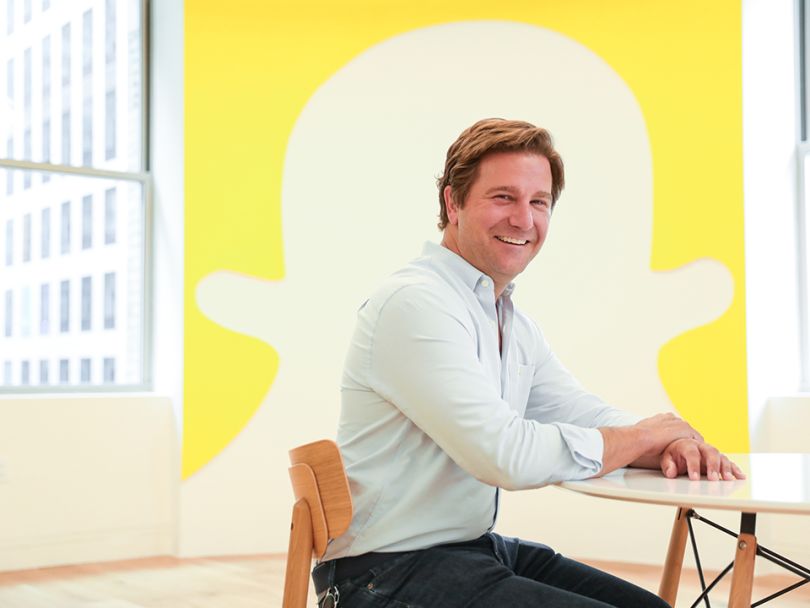 Brett Wein, US Head of Verticals
Brett manages some of Snap's largest national verticals, including CPG, finance, telco, government, health and politics. His ultimate goal is to drive meaningful, mutually beneficial partnerships with some of the world's largest brands and companies.
PRACTICE MAKES PERFECT: Every year, Brett picks a couple of different recipes that he'll try and perfect. Right now, he's working on his Big Green Egg and trying to make the perfect pizza.
What influence have you tried to have on Snap's culture? 
I've worked alongside some pretty stellar people over the years, and I have tried to grab a trait or more from each. One component I've tried to leverage over the years is genuine openness. I purposely moved my seat from the corner of the office over to the middle of the sales floor. 
I also encourage more transparency across the greater organization. For example, while we are a large office, we are still a satellite office. Therefore, whenever any of our executives are in town, I run a program called Between Two Ferns (inspired by Funny or Die's show featuring Zach Galifianakis) that blends real questions submitted by the office along with some more personal and fun questions that help bring our executives to life for the team. It's been a lot of fun to hone my interview skills.
 
It's tremendously fun to wake up and find out what's coming down the pike for our users and advertisers."

You've worked at a lot of the top tech companies around. What makes Snap's culture unique? Both in general and the New York City office specifically? 
I think our culture is unique in the sense that many of us have a foundational love and respect for what Snap is offering to Snapchatters and our advertisers. We are a relatively small team compared to some of our competitors, which makes us all try harder. This makes all wins — big or small — feel really special to all of us. We hear how much our clients want us to win out there and that continues to put the wind in our sails. 
I also appreciate the size of our office. When many of the companies I worked at in the past grew exponentially, culture took a big hit. It's great to still be able to know and relate with pretty much everyone at Snap NYC since it's not a sea of people.
How have Snap's product offerings evolved since you first joined the company?
It's constant evolution. In fact, in my 20 years in the industry, I have never seen a company move and iterate faster than Snap. It's tremendously fun to wake up and find out what's coming down the pike for our users and advertisers.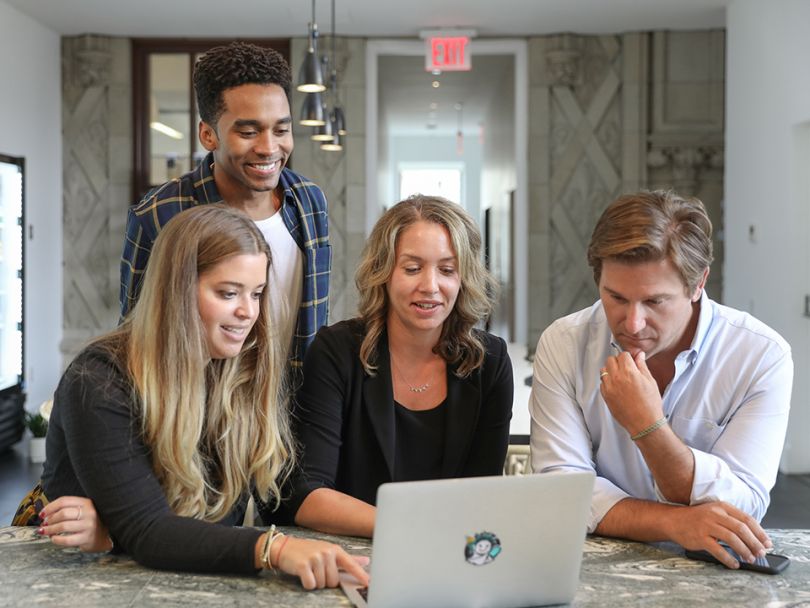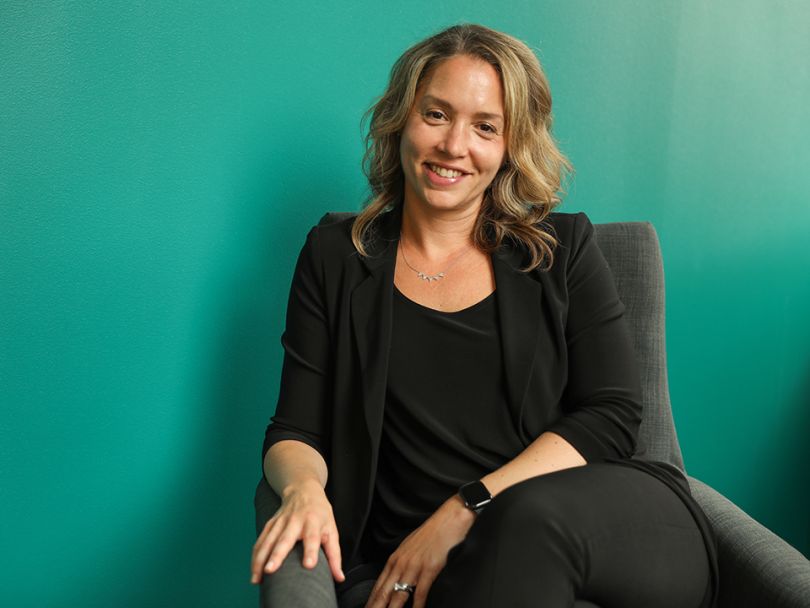 Michele Nevitt, Manager, Advertiser Solutions
Michele is a manager on Snap's enterprise sales team, focusing on the beauty, personal care and home care categories. Her goal is to build strategic and sustainable partnerships with some of the largest CPG companies in the U.S. 
BEST JOB EVER: When Michele isn't at work, she's catching back up on her other job as a mom of two wonderful kids. 
Snap is at the forefront of a constantly evolving industry, which requires a lot of innovation in regards to what services you can offer. How does your team go about producing creative advertising solutions? 
Our ad products provide a powerful creative canvas for brands to tell their stories, and our measurement solutions do an incredible job of underscoring their business value. The best campaigns are a true partnership with brand marketers, who empower our team with knowledge about their brand priorities, challenges and aspirations. We can then leverage our expertise of Snap's products, from augmented reality to mobile-first video, to launch engaging marketing campaigns.
How is working in your role with Snap unique compared to other places you've worked? 
My favorite part about Snap is working alongside the smartest and hardest working team in the business. As a people manager, it's my job to make sure my team knows I am here to support them, but that they also have autonomy to run their own accounts. Given that we are still a relatively small team, we all have the opportunity to contribute by rolling up our sleeves and shaping the strategy for our respective areas of the business.
 
My favorite part about Snap is working alongside the smartest and hardest working team in the business."

How do you feel you bring Snap's values to the forefront? How do you ensure your team does the same?  
It's important to celebrate everyone's contributions. To that end, we take time out of every team meeting to highlight wins, both big and small. We challenge each other to tackle problems in unique and different ways, and we encourage new thinking to drive growth. Our team also attends Snap Councils together on a regular basis. Council is an internal program that brings employees together so they can get to know each other on a more personal level through sharing stories, collaborating on creative activities and more. Council helps us foster empathy and more open communication among the team.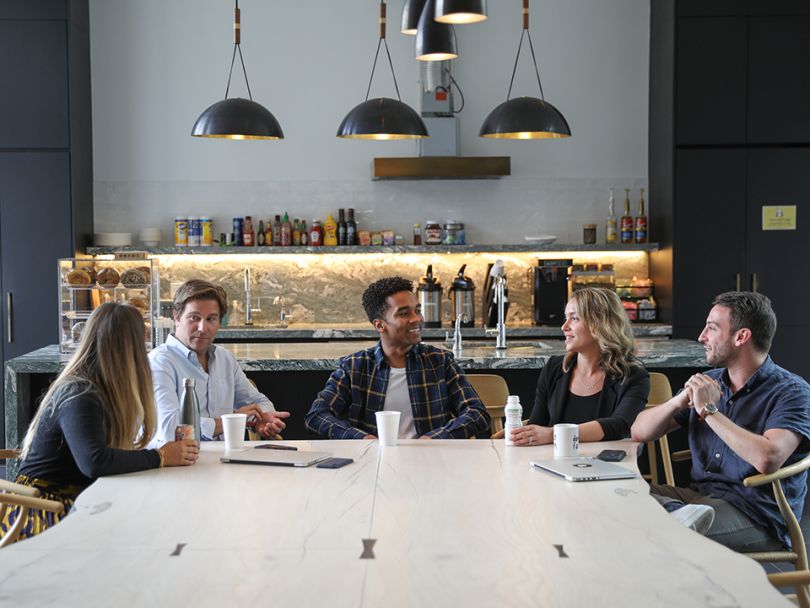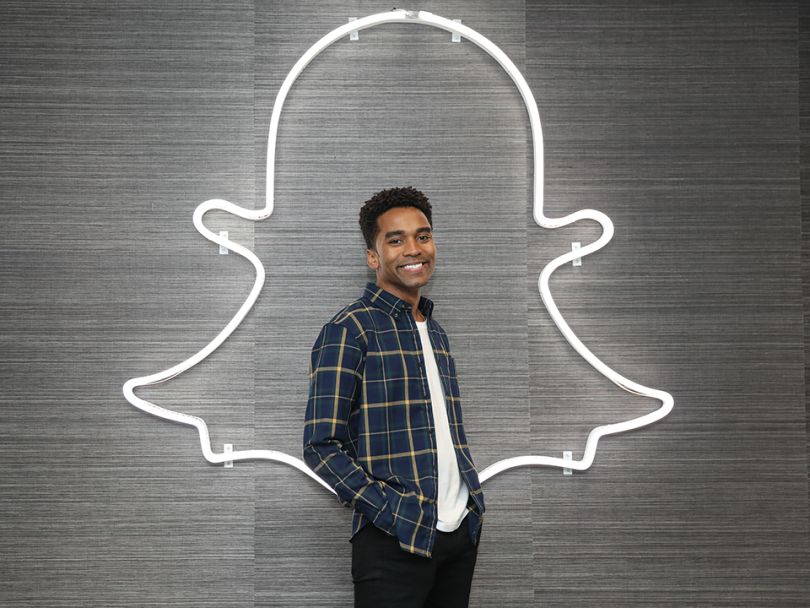 Michael Clemons, Creative Specialist
At Snap, Michael works with augmented reality on a daily basis producing virtual, immersive experiences for Snapchatters to engage with and enjoy on behalf of brands. 
FINDING ANSWERS IN THE STARS: To satisfy his curious mind, Michael has recently started studying astrology and finds it "fascinating and ever-expansive." Other hobbies include painting, journaling, talking to his mom and doing community service. 
What is your primary objective when you work with clients to develop sponsored content? What decisions go into how you might reframe existing products for new purposes?
Before any campaign kicks off, my first goal is to understand the unique business problems faced by the client or the industry at large. This will factor into the tailored strategy and the various Snap Ad products we recommend to help clients meet those objectives and drive results. Once a campaign has wrapped up, we sit down to analyze the performance, identify key ways to improve going forward and disseminate that information across the wider organization.
 
Many of the close friends I've made over the past few years have been current or past Snap employees."

Working with a company that has a wide variety of clients, how do you balance creativity while balancing client needs? 
The benefit of working across the entire enterprise vertical is that I get to collaborate with a diverse set of brands, products and internal stakeholders. No two brands are the same on our platform, with each wanting to make their unique and distinguishable impression on our audience. The beautiful and often perplexing challenge of needing to create one-of-a-kind, first-to-market activations for every advertiser is that you're always looking for new ways to innovate and connect with Snapchatters. 
How would you describe Snap's office culture? What about the New York City office specifically? What's your favorite part of this culture? 
Fun, vibrant, collaborative and impact-driven are the ways to describe the team culture at Snap. Many of the close friends I've made over the past few years have been current or past Snap employees. All in all, this company fosters an atmosphere that allows you to be free and authentically yourself while putting your skill sets, knowledge and endurance to the test on a daily basis. 
The NYC office in particular is full of people who possess an incredible amount of drive and determination. Each person brings their A-game to work with them every day, which helps push you to do the same. It brings so much inspiration to daily life in the office.