Few tech sales organizations resemble the setup at Flexport.
For starters, there's the business model. The company's signature software combines tracking technology, analytics, logistics infrastructure and supply chain expertise in its efforts to overhaul the shipping industry. Instead of using emails and phone calls to organize each individual step in any given supply chain, Flexport customers can find, organize and track their shipping routes through a single platform.
If it sounds complicated, that's because it is.
And, as Enterprise Sales Director for the East Coast Maryana Kessel pointed out during a recent interview with Built In, this isn't a business where account executives sell software, say "sayonara" and never check in again. Her team constantly monitors relevant news channels and collaborates with customers to help adapt to shifting geopolitical tensions, trade barriers and wildcards like the recent coronavirus outbreak in central China.
Based in Flexport's New York office, Kessel rapidly rose through the ranks — moving from an SMB account executive role to managing the company's East Coast enterprise clients. And as she seeks to build out her team, Kessel had a few words of advice for any hungry reps out there — or newbies wondering if sales is for them.
Job Description: "I manage our enterprise clients on the East Coast," Kessel said. "That means I run a team of account executives that are focused on helping our customers create unique solutions for their international logistics."
Background: "I'm an immigrant. I was born in Ukraine. I moved to the U.S. when I was a little baby. That immigrant hustle and mentality? It's just in my blood and my DNA."
What initially led you into sales?
When I went to college, I thought I wanted to be a lawyer. I went really far down that path — I had gotten into law schools and at the last moment I decided against it. It just didn't feel right. Having grown up in the Bay Area, I turned to tech and started working at a small women's healthcare company.
I really wanted to work at the cloud content management company, Box. One of my friends who worked there helped me land my first interview, and although I was not a fit for the position, the recruiting team collaborated with me as I searched for an entry-level role in different departments. Many interviews later, the sales team accepted me as a sales development representative. I didn't intend on going into sales at all, but I really wanted to work at that company, so I took the opportunity. To my surprise, I fell in love with sales the first time I was on the phone with customers. It felt so empowering.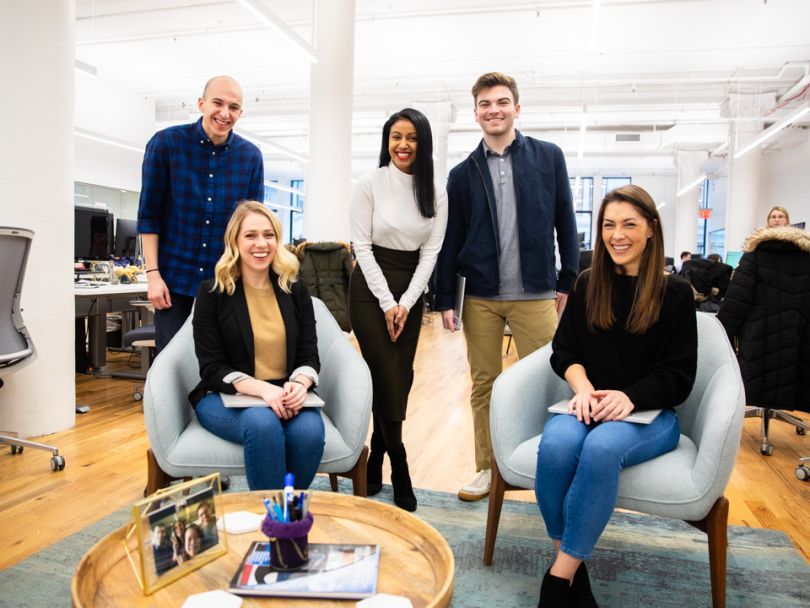 What's it like working in sales at Flexport?
We are re-engineering the foundation of how many of these companies we work with operate. To me, that's meaningful. I'm able to really impact how our customers operate and help them be more streamlined, more productive, and ultimately, more successful. The sales cycle can certainly be longer, and we go more in-depth.
You're never just saying the same thing over and over again. Every single company is different. They could be a startup and we can help them from day one, or they're a 100-year-old company and they have different departments and people involved. We're helping them collaborate and communicate better by increasing visibility and transparency for them internally and for their customers. There are so many different ways that we can help companies, and I find it that to be very interesting.
It's No Ordinary Software
The world is a complicated place, and obstacles — from trade tariffs to natural disasters — can force changes to shipping routes at any time. For Kessel and her team, the coronavirus outbreak and, as the WSJ has reported, the Chinese government's partial shuttering of the Yangtze River trading hub of Wuhan, has forced all hands on deck. "We can create all the best plans in the world, but if something happens and we need to shift, you need to be in there shoulder-to-shoulder in the trenches with them," Kessel said. "For me, that's the fun part of this job."
In less than four years, you became the director of enterprise sales for the East Coast. What's your advice for those looking to make moves in their careers?
Once I started in sales, I knew that I wanted to do this. I love what I do, so every time that I'm in a role — whether it was in SMB, mid-market, enterprise — my number one goal was creating value for my customers. I'm always focused on my customers, my company, my team, and then lastly, myself. That has worked very well for me.
I didn't set an amount of time for when I wanted to be in this role. If you put in the work, if you love what you're doing, if you're listening to your customers, if you're grinding, it will happen.
I'm not going to say it's a silver bullet, but it's as silver as it gets. Right now, I'm so focused on my team and their success and making sure they feel like they have my support both in front of customers and internally with different teams.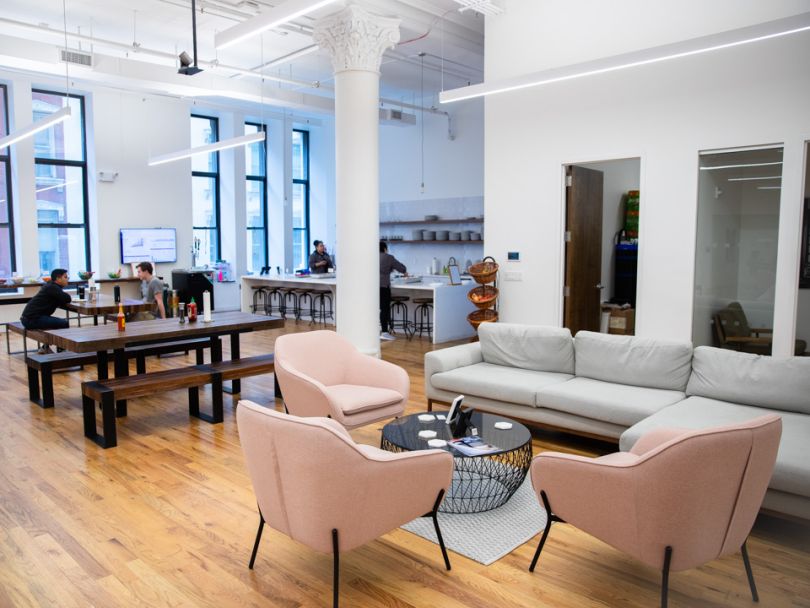 What's your leadership philosophy? What advice would you give to other sales leaders? 
People come from different backgrounds, different experiences, different dreams for their careers. So I try to take a very tailored approach, which is actually the same thing that I do with my customers. I listen to them and try to help guide them. I'm not going to sit here and say that I know the right way to do it or the only way to do it. It really is a collaborative experience, and they teach me a lot more than I probably teach them.
'You're Never On An Island'
Sales teams at Flexport work with teams across the company. According to Kessel, account executives are paired with an operations manager who runs a team of operations associates, brokers and people in various other functions. The account executive's job is to understand the customer very deeply and help the operations manager create tailored solutions. "You get to work with a lot of different people," Kessel said. "I've worked with nearly all of our U.S.-based offices in my time, and in my experience, you're never on an island out there by yourself."
I'll ask questions where they're at right now, where they want to be, how should we get there and how can I support them, and set really clear and actionable next steps so that we hold each other accountable. Find something that you really enjoy doing. Once you find that, go all in and learn as much as you can, dive in with both feet, and as long as you are true to yourself, creating value and working really hard, you are going to be excellent.