While you may think of New York City as a town of exhaust spewing traffic, bright lights and garbage strewn sidewalks, it is actually among the greenest cities in the country. 
The average New Yorker emits 4.1 metric tons less greenhouse gasses a year than their notoriously green San Franciscan counterparts. We have the highest mass transit use in the country, and outrageously expensive real estate has forced us into tiny, energy-friendly apartments. In fact, the average New Yorker uses less than half the electricity of your average San Franciscan, and a fourth of the electricity of someone in Dallas.  
And, as great as that is, New York is doing what New York does best — striving for more. The city is home to an astonishing array of GreenTech firms looking to use big data, innovative ideas and clever algorithms to make the city and the world a greener place. 
Here are 9 NYC tech companies leading the charge to a more sustainable future: 

Enertiv is an energy data and analytics company aimed at individual buildings. On their platform you can capture actual usage of everything on a building-level, floor-level, room-level or even at the equipment-level. That lets landlords monitor and then encourage tenants to make smarter energy choices — it also lets building managers understand where their electricity is going. After all, you cannot cut what you're not monitoring. 

BrightFarms probably has the most idyllic, country-lane invoking name of any company on 46th Street. The company finances, designs, builds and operates urban farms located near (or sometimes on top of) grocery stores. They are making commercial-scale urban agriculture a reality. Not only does that mean that instead of trucking kale in from Georgia all your grocer needs to do is throw it down from the roof, but it also cuts a lot of distance, and thus waste, from the time your food is plucked until it's in your mouth.
What's that have to do with tech? Well, to operate all those greenhouses BrightFarms uses a variety of technologies to manage their energy, water and food production. Since each greenhouse is different, they use a customized mixture of technologies at each location.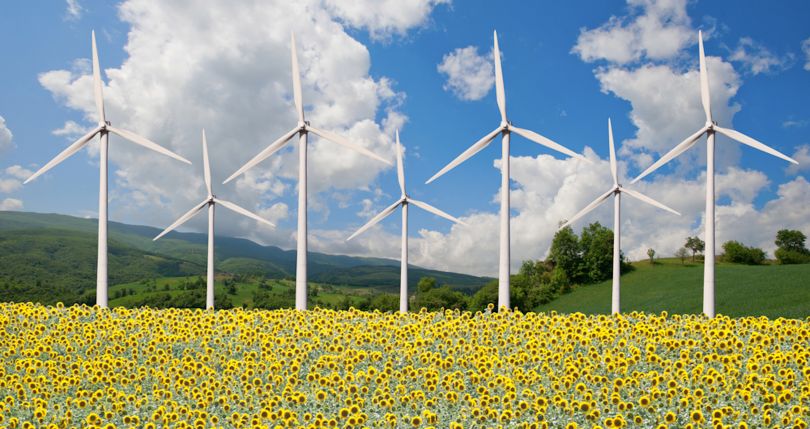 CALM Energy was spun out of Columbia University's Center for Computational Learning Systems, and uses machine learning to make buildings and utility grids more efficient. Their on-site building management system, Watchdog, connects to the internet, and enables building managers to make money from their flexibility in electricity use. If the grid is experiencing high demand, Watchdog can automatically control IoT sensors on things like temperature sensors. The result, according to CALM Energy, is around a 30 percent savings on energy bills.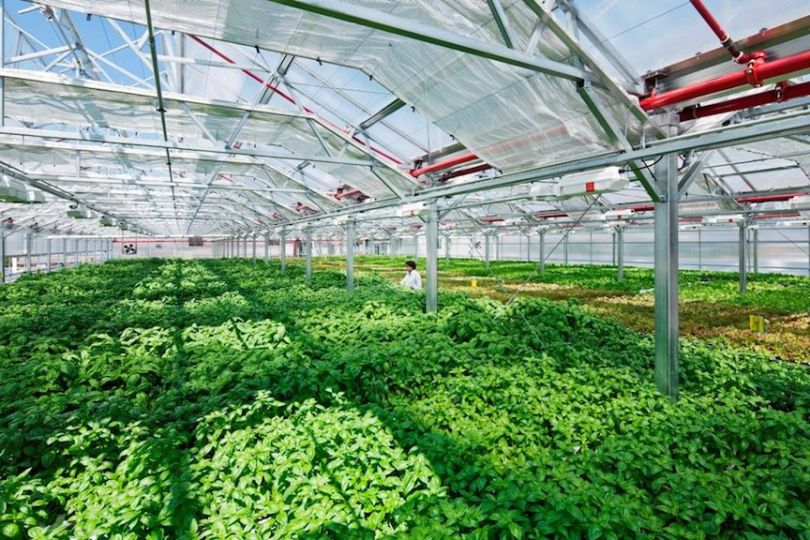 Gotham Greens grows fresh produce in greenhouses around the city. They engage in sustainable agricultural process, don't use pesticides, and still manage to grow some delicious veggies in previously unheard of areas — our rooftops. What's more, they utilize sophisticated technology to maintain their greenhouse's heating, cooling, irrigation and plant nutrition, thus conserving resources.

Locus Energy makes a solar monitoring and data analytics platform. Their cloud-based software aggregates, organizes and analyzes data on the performance of multiple solar assets. They work with anyone with a solar panel, from a residential building owner all the way to operators of large commercial buildings and utility providers to make sure they're getting the biggest bang for their solar buck. Technically they're headquartered in Hoboken, but since that's geographically closer to the Built In NYC's Soho offices than Central Park, we're going to go ahead and include them.

Radiator Labs made "The Cozy," which is a system that turns old fashioned radiators into smart-heating devices. Using their device, which conveniently retrofits already existing systems, building owners can save about 35 percent on fuel costs. The system eliminates two things prewar apartment dwellers loathe: overheating and the inability to control heat at a room-level.

Bandwagon makes it easy to share a taxi at an event or an airport. Think about how wasteful it is for everyone at the airport to take an individual taxi back to their houses. Chances are, many people are heading in the same direction, if not to the same neighborhood. Bandwagon lets people instantly match with others heading the same way and share a ride in a licensed taxi.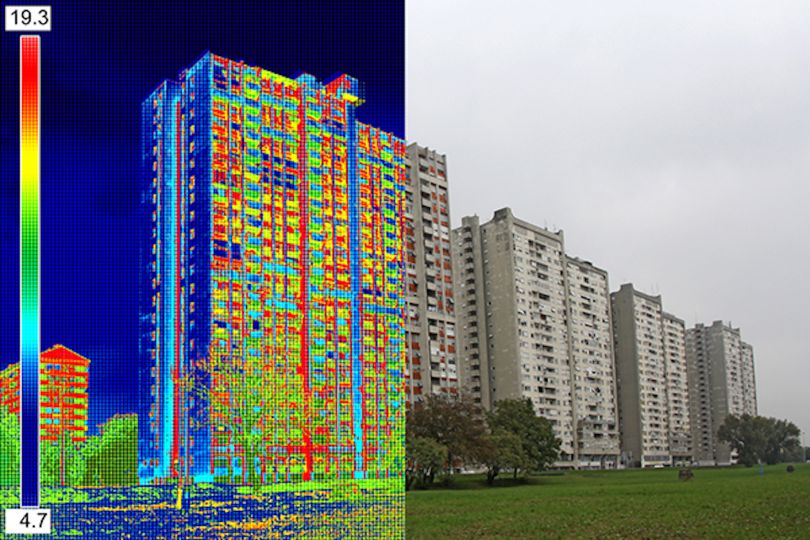 The Megawatt Hour makes software that gives finance professionals, facility/energy managers and consultants desktop tools and processes for managing their energy usage. This isn't meant for you or me, but rather for people who make big energy decisions — think universities or entire municipalities —  that want to lower their energy costs.

Callida is changing the way commercial buildings heat and cool themselves. Ever worn a sweater in the office in August? These guys are on it. Basically, their software learns your buildings occupancy patterns and then creates models of energy use. The system can automatically turn off the A/C or heat when everyone heads home, so you're not paying to cool or heat an empty building.  
Images via social media and companies.