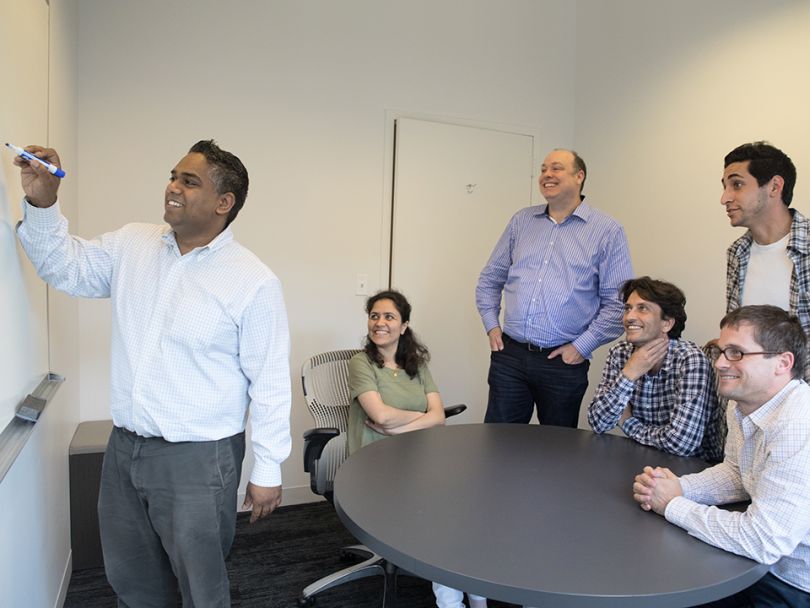 Meet Chris Outram. He's the EVP of data and architecture at global advertising giant Publicis Media. Ask Outram what excites him about going to work each day, and the answer is simple: data. Lots of data. Under the leadership of Michael Celona, global CTO, Outram runs an agile team that uses machine learning and algorithms to make sense of large, highly complex and fragmented data sets.
Outram is also an intrapraneur. He has the license to operate as a startup, despite working in a large multi-national organization. He creates space for his team to iterate solutions and, drawing from data, make unexpected discoveries about the product and industry that no one could have anticipated.
We recently spoke with Outram to find out how he helps his engineers work lean and keep ideas fresh.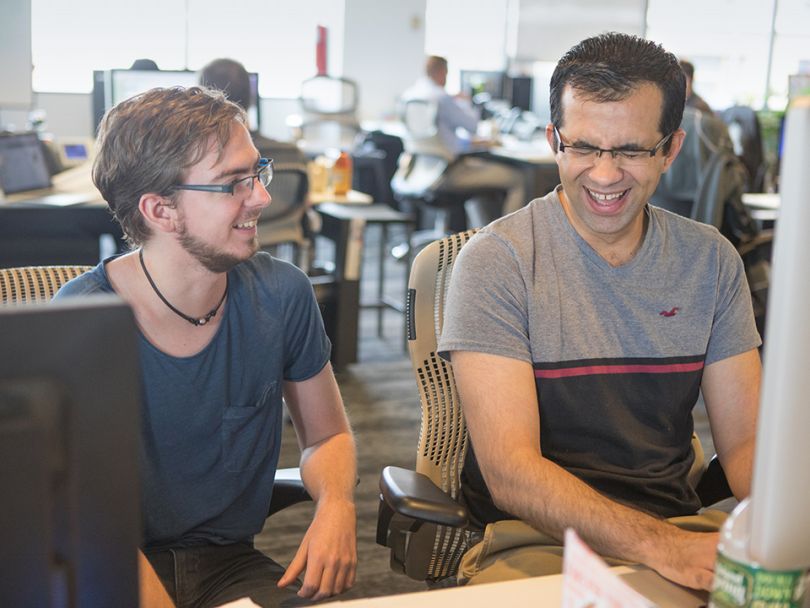 PUBLICIS MEDIA AT A GLANCE
BIG PICTURE: Publicis Media is comprised of Starcom, Zenith, DigitasLBi, Spark Foundry, Blue 449 and Performics, powered by digital-first, data-driven global practices. It is one of four solutions hubs that form Publicis Groupe.
OFFICIAL TEAM NAME: Data, technology and innovation team.
THE TEAM: Builds an end-to-end platform that combines behavioral and semantic intelligence to inform media and creative decision-making, activation and dynamic measurement. The product is a cloud-based platform that uses data to identify sources of client growth at the individual level.
WHERE THEY DO IT: Soho.
OUTRAM'S STYLE:  On the ground. When needed, he will code with his team.
PASS/FAIL: Outram gives engineering candidates an exercise to help him see if they actually have fun coding.
IDEAL CANDIDATES: Passionate, creative, proficient.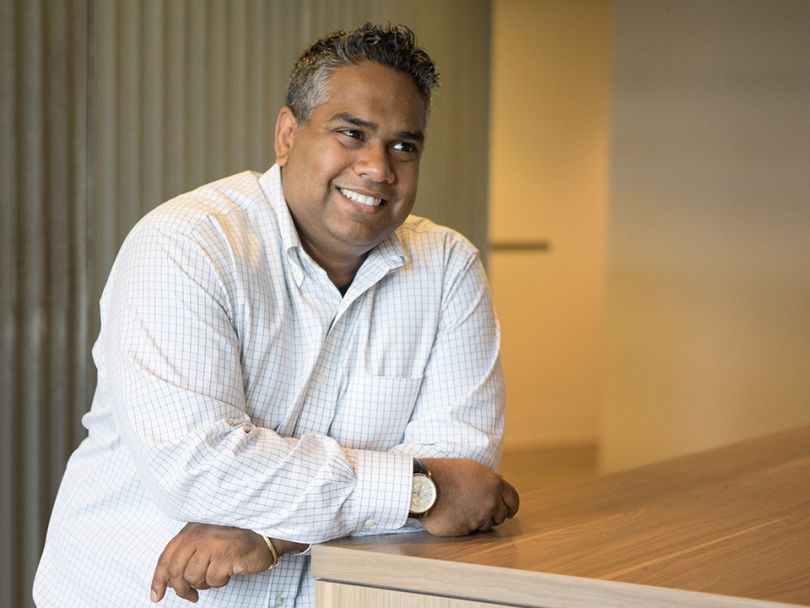 Describe your role leading this team as the EVP of data and architecture.
Outram: I oversee the data and architecture inside of the global data, technology and innovation team for Publicis Media. That encompasses some acquisitions, partnerships, integrations and pipelining. I'm focused on how data flows — including our Amazon Web Services commitment. I try to cut across those elements with the product lines. I ask the big questions, for example: "What are we building?" and "Why are we building it?"
Speaking of what you're building, tell us what your team is focused on currently.
Outram: Whilst the process and tools we use may be complex, we're really trying to use data to solve an age-old challenge: the need to understand people better. We work with multiple data sources to create unique IDs, which inform when, where and how to engage consumers and with what message. It's about speaking to people on their own terms.
There is a compelling story behind our work, which is the idea that marketing can be a totally end-to-end loop. An interesting example is the process of fusion. Many companies are starting to take offline data and bring it online. Let us say you go to the store and buy a Go-GURT. Within about 15 days, you'll get ads from yogurt companies. This is interesting, but it's not seamless.
The idea of bringing it into one house — and bringing in partners in the right way — can make it a seamless experience for consumers. We're not there yet. For instance, when you're shopping on Amazon and then the exact thing you're shopping for shows up on some other site, it feels creepy. The industry has to start doing a better job, but once we build the connective tissue, I think that the finesse is going to come.
Eventually, you're going to have advertisers who understand the tech and can start to make that connection. We're trying to facilitate that right now. That's extremely interesting and exciting.
How big is the team that you oversee?
Outram: The data/DevOps and QA team is about 20 people and growing. When we started, we were a team of two. Over the past three years, we've experienced explosive growth. The entire media industry is going through a data and tech evolution. And this requires a whole new skill set. We have been aggressively hiring for our product and engineering teams. We actively seek out talent from non-media backgrounds, including STEM.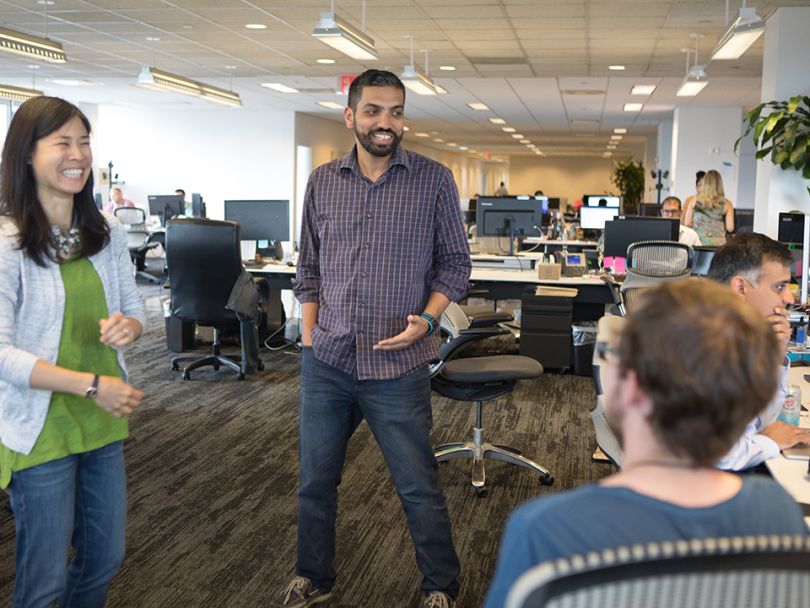 What are key lessons you've learned in growing the team?
Outram: One is to hire right. Culture fit is super important because you want to be sure the rockstars you hire can adapt to this type of organization. Here, you are given the freedom to innovate and really move the dial. We are an organization of 80,000+ employees, so you can't always shift everything overnight. But we are wholly focused on decreasing process and cutting red tape. That's our M.O., and I think we've been successful.
Given that you're part of a large corporation, how do you encourage speed and innovation?
Outram: We're extremely lucky to be working in an organization that is structuring itself into a 'platform' model with a CTO who embraces and fosters that mentality. Modular in nature, we've restructured to give clients plug-and-play access to our best-in-class services. Within my team, we build like a startup. This means that, if a system isn't working, we'll just blow it up. It also means that we can be highly agile to assemble a SWAT team for urgent deliverables, whilst still keeping an eye on the end goal. I also believe in being on the ground floor. I'll code alongside my team.
When you're hiring, how do you know if you've found a good fit?
Outram: It's going to sound cliché, but we look for people with passion and proficiency. So, as part of the hiring process, you have to take a test. What I'm really looking for, along with the technical skills, are characteristics like passion.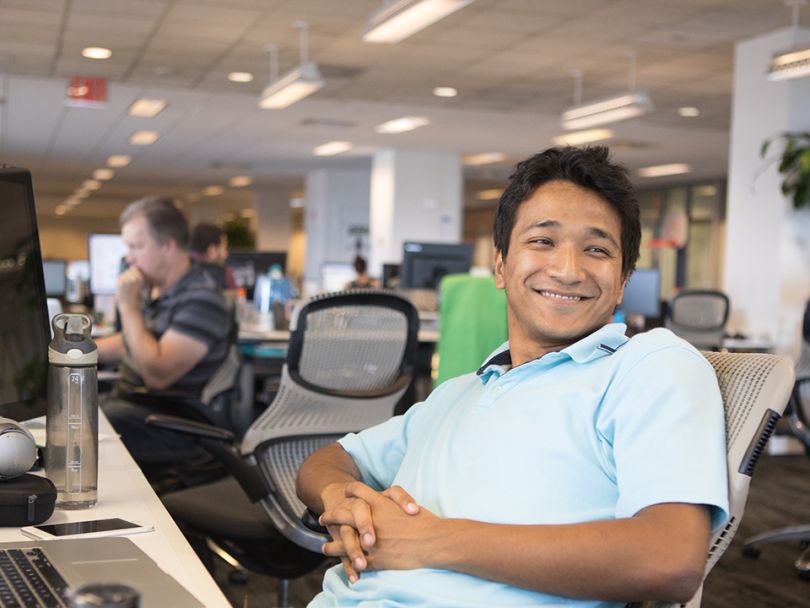 How can you judge passion from a test?
Outram: I only hire people who like to code for fun. The test I give intentionally trips you up at first. Then, you have to start thinking and be smart about it. It can take three to five hours to finish. Usually, when a passionate person sees it, they become obsessed with it. To some people, that's interesting and fun, and those are the people I want working with me.
What is exciting about being in the ad tech space?
Outram: It's the scale and size of the data you get to work with — and its complexity. We listen to a million bid requests per second. You have to build a whole science project around when and what you're going to store. Just processing that amount of data is interesting.
In ad tech, you can iterate products because everything is so new right now. The whole industry is just continually innovating and growing. You can really make your mark as well as hone your skills and build your expertise. And you can do that in a phased fashion, so the science becomes more interesting because your output is growing.
How has your team evolved in the past year or so?
Outram: We're really focused on finding people with diverse experiences with data. We have hired an astrophysicist who decided to make a career switch. He wasn't the strongest coder to start with, but the guy is a genius. He showed his ability to adapt to and learn the coding aspect of the job. And he applies math and science to everything he does in a compelling way. We also have people that have worked in data for 15 years. With that much experience, there's an innate ability to determine the right way to solve a data problem.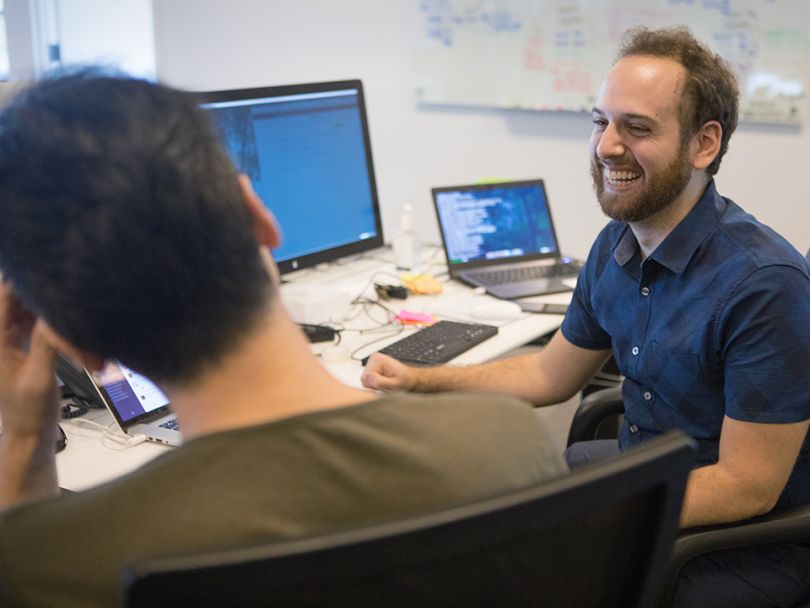 What are some of your team's best practices?
Outram: In engineering and science, it's all about what you deliver. What are your outputs? What experiments did you run? What did you get out of that experiment? The most successful people are people that can quantify exactly what they've built.
What has been rewarding about overseeing a smaller team in a corporation?
Outram: We've been able to show the company that we innovate fast. More interestingly, as an intrapraneurial team within a larger company, we can yield corollary products that had not been previously considered or planned for. When you're processing data, and doing things with it in an organized yet agile way, you're going to identify other opportunities and get a sense of where the market is going. We're both small and large here, and we've been able to prove that we excel in both of those dimensions.