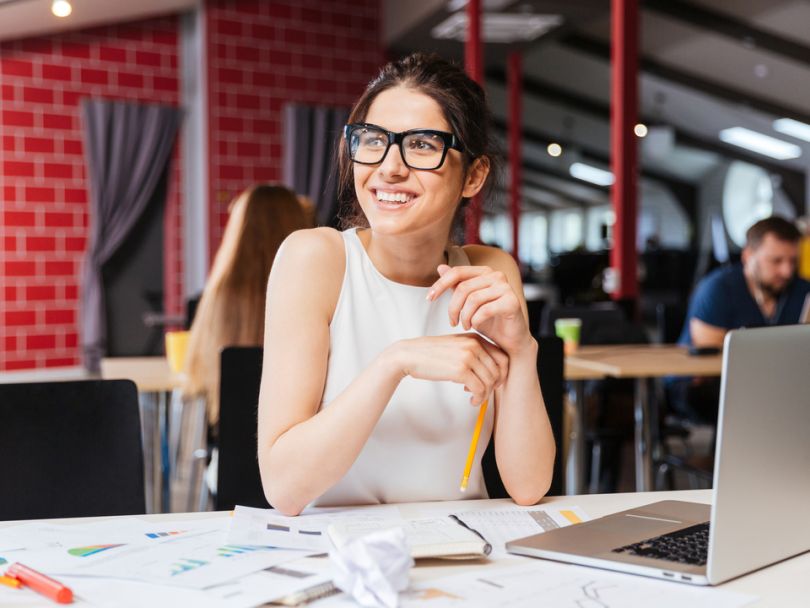 In case we needed more evidence in the great East vs. West Coast debate, statistics now confirm that female entrepreneurs based in New York City are more likely to receive venture capital funding than their Silicon Valley-based counterparts.
Numbers crunched by the Female Founders Fund indicate that 17 percent of Series A rounds raised in New York City were in support of startups backed by female CEOs. In Silicon Valley? Only 10 percent of parallel Series A rounds were raised by companies with female CEOs. NYC-based female founders have been behind some of the biggest venture rounds in recent memory: Rent the Runway, Moda Operandi, The Wing and Glossier have collectively pooled hundreds of millions in mere months.
Though Silicon Valley may be known as the United States's hub for all things tech, it has become equally notorious for its homogenous workforce. While exciting strides are being made, experts note that the depth of pre-existing diversity found in New York City is unbeatable.
What's more, New York City also has the capacity to draw on the resources and inspiration of its many other colorful industries: fashion, food, PR and media — just to name a few. Silicon Valley, as a strictly tech epicenter, may find itself struggling to draw on a similar pool of resources.
Of course, while female entrepreneurs may be better off raising funds in New York City, the fact remains that it's a difficult task for anyone who does not fit the image of the traditional tech CEO. "Studies definitely have shown that it's hard for women and people of color to break into the circle of venture capital, or even angel investors," said Jessica Walker, president of the Manhattan Chamber of Commerce, in an interview with the Observer.
Yet, as Walker also points out — and recent studies have shown — women are resourceful, and have navigated alternative means of fundraising, such as crowdfunding and cryptocurrency-based ICOs. In these arenas, women have surpassed expectations and raised millions.
In addition to these efforts, local New York City authorities are ensuring that the future of tech keeps a seat at the table for all. In November of 2017, city hall partnered with Kiva.org to launch WE Fund: Crowd an original crowdfunding platform that will see female founders receive 10 percent of their fundraising goal from city funds, up to $1,000.
As we noted in last week's tech roundup, research proves that companies who place a greater emphasis on hiring and retaining a diverse workforce are more likely to grow and thrive. By that logic, companies with a woman at the helm may be set for prosperity, and for these founders and their followings, New York City is precisely the place to be.