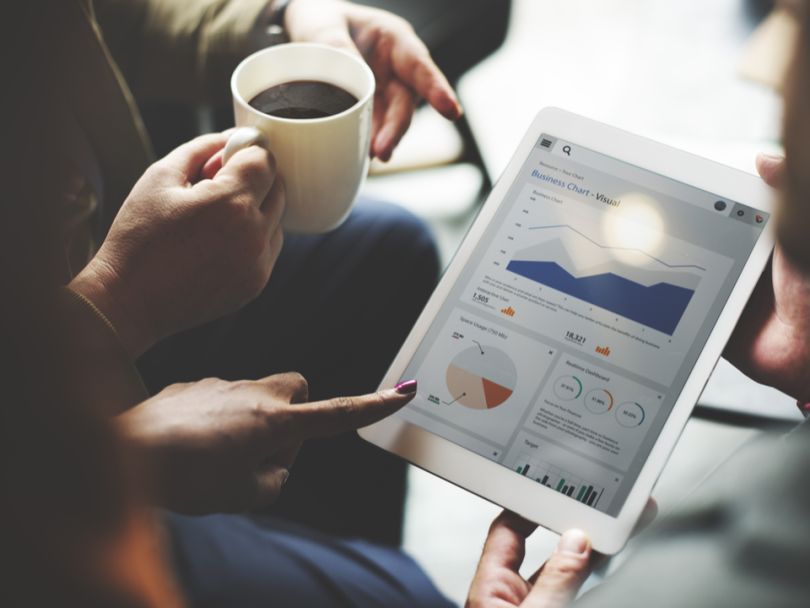 What do you get when you combine — cryptocurrency and investing apps — two of the hottest technologies? An investing app for cryptocurrency, naturally. Republic, founded in 2016, enables individuals to become investors in a variety of startups and Initial Coin Offerings showcased through the Republic platform.
The concept functions similar to crowdfunding, with companies pooling resources from a multitude of donors. Yet, instead of donors sharing their cash and continuing on their merry way with naught else but the sense of helping a worthy cause, Republic allows individuals to become actual investors in a company, securities and all, with a financial stake in the future of that platform.
"Republic started with the vision of opening up opportunity, both for founders and investors," said Austin Federa of Republic's marketing team. "Just three percent of U.S. Citizens qualify as an accredited investor, leaving 97 percent of the country unable to invest in the wealth created from American startups," he explained. "That's why we built Republic: to democratize investing and level out the fundraising landscape for founders and investors alike."
So who exactly are these companies you'll be investing in? Republic hand-picks prospective organizations based on a handful of criteria including product concept, founder reputation, mission and progress-to-date.
That's why we built Republic: to democratize investing and level out the fundraising landscape for founders and investors alike."
Presently, Republic's hottest investments include Coinvest, a centralized cryptocurrency investment tool, CNS Pharma, a medtech company focused on brain cancer research, and Boon VR, a medical training tool that uses virtual reality. 
While startups funded via Republic are verified and groomed for success, Republic explicitly reminds its users that, when it comes to investing in tech, risks lurk around every turn. The company makes no guarantees when it comes to earning a return on your investment, but aims to provide potential investors with the tools and clear information they need to make smart investing decisions.
While not all companies Republic works with are based in New York, Republic itself is situated in the heart of NYC.
"We thought a lot about where Republic should be headquartered," said Federa. "At its core, Republic wants to diversity access to funding, and attract more diverse startups than typically get funded by VCs. ​​NYC's melting pot of cultures and personalities felt like a good place to start."
Federa also explained NYC's startup-friendly policies and cryptocurrency regulations were a major selling point in establishing an HQ: "NYC is more and more tech friendly in its approach to taxation, and it's the undisputed hub of fintech. Despite BitLicense, NYC sees a lot of crypto projects happening (e.g: Blockstack), and being close to that is obviously beneficial. But above all, we want to open up this whole process, and believed that would be much more challenging in VC-dominated San Francisco."
This democratic approach to investing recently secured Republic $12 million in investments. According to CoinDesk, the funding is potentially part of a larger sale worth up to as much as $92 million.