Like the city itself, NYC tech never sleeps. The industry just keeps gaining momentum, with startups raising $1.7 billion in funding last month. If you've ever thought about joining NYC's ripe tech scene, now is the time. See which startups are looking for new members to add to their success.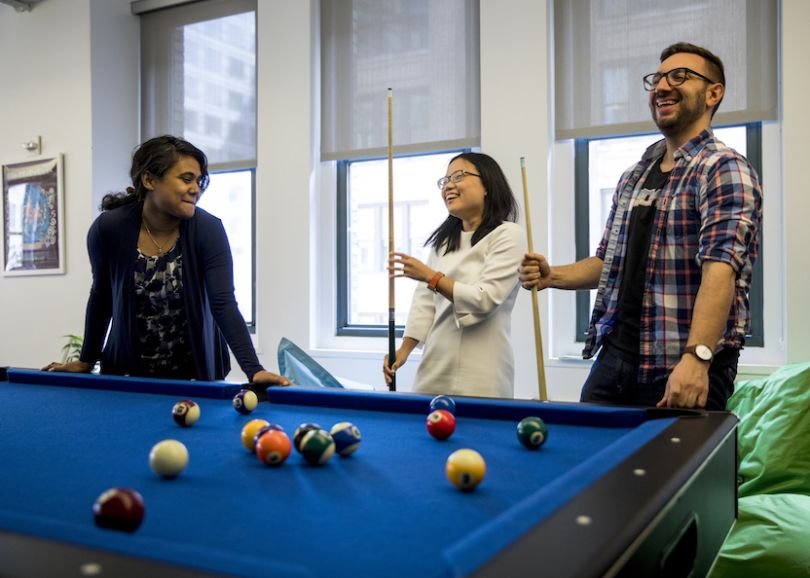 What they do: The Trade Desk is an adtech platform that helps consumers discover products they want by enabling advertisers to effectively target and reach them on the right channels at the right time.
Perks: Employees receive equity, 100 percent paid healthcare and generous maternity/paternity leave. The office has a mothers' room, fully stocked kitchen and casual dress code.
Notes from an insider: "We look for grit, because we know that talent plus grit is the best predictor of success," said Tammy Tolgo, senior director, talent acquisition. "We want people who can add to our culture, which is all about innovation and collaboration. We're looking for people who are humble and want to make an impact."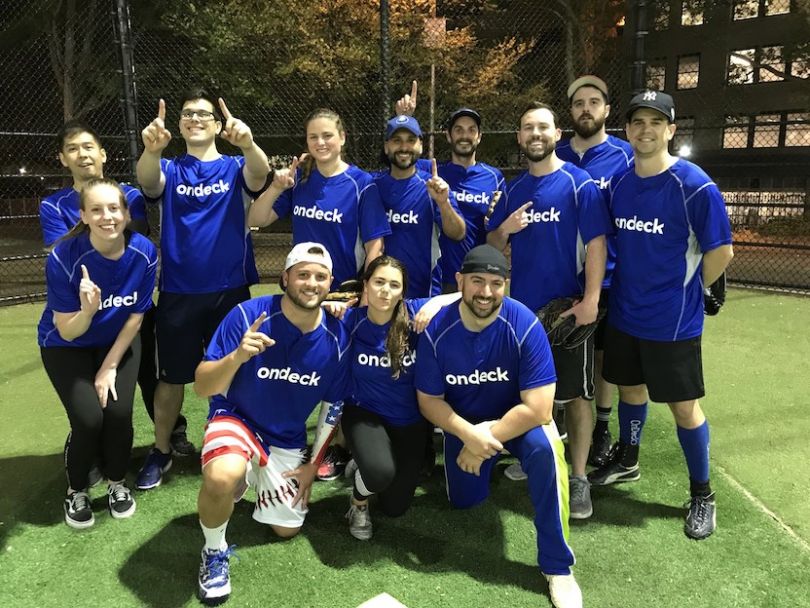 What they do: OnDeck is a fintech company that empowers small businesses. To-date, they've issued $10 billion in loans to over 80,000 small businesses in more than 700 industries.
Perks: Employees enjoy generous vacation, education reimbursement and 401k matching. They can take advantage of a kitchen bursting with healthy snacks and can join the company's sports teams.
Notes from an insider: "Here at OnDeck, we look for talented people who, regardless of their role and level, are unwavering in their commitment to our mission, vision and core values all focused on helping small businesses be successful," said Brian Solomon, head of talent partnerships. "We care intensely about each other, our company and the customers we serve, and are committed to making every day count. We are small enough to be nimble and strong enough to make a big impact."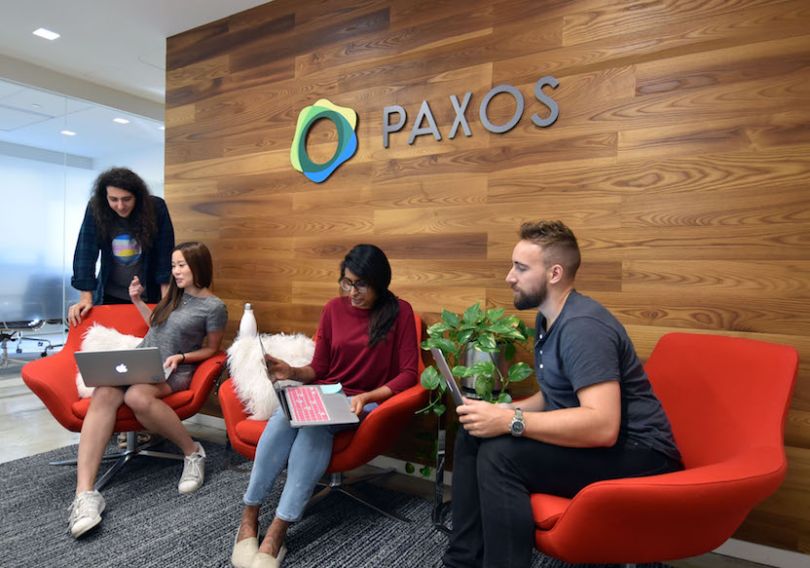 What they do: Paxos is modernizing finance by mobilizing assets and simplifying settlement. The company works in many different asset classes including crypto (with the itBit exchange and Paxos Standard stablecoin), precious metals and securities.
Perks: Paxos gives employees unlimited PTO, a gym reimbursement program, 100 percent coverage of health benefits and paid parental leave. Team members can enjoy healthy snacks in the stocked kitchen and cold brew coffee on tap.
Notes from an insider: "At Paxos, our core values are the foundation of our company culture, and it all starts with this constant journey we call searching for the truth," said CEO and co-founder Chad Cascarilla. "The other values are real-time candor, commitment to excellence and ownership. We've built a culture that people find refreshing because hierarchy and egos have no place here — we are focused on our mission and results."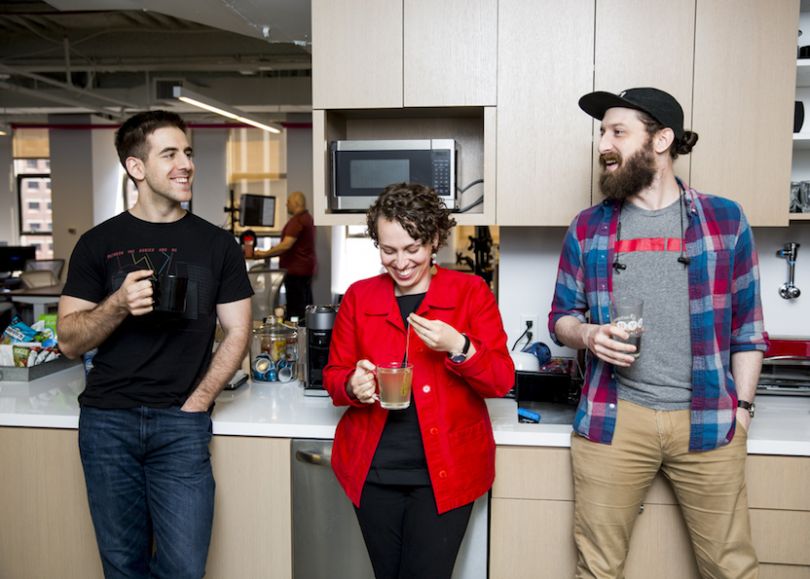 What they do: NS1 is changing the way the internet works with their modernized Domain Name System (DNS) technology.
Perks: Employees enjoy commuter benefits, stock options, donut/pizza/bagel days and a custom workstation. They're given a gym discount, unlimited vacation and the flexibility to work from home.
Notes from an insider: "Our team is deeply passionate about building the next generation of infrastructure that makes the biggest applications on the internet tick," said Renee Orser, VP of engineering. "The most successful candidates are curious and inquisitive, always wondering how we can do a better job for our customers and push the core technologies of the internet ahead. We also value an ability to blend creativity and pragmatism to build products and technologies that aren't just new and interesting, but that work effectively in the real world."
What they do: AB Tasty is a marketing tech platform that optimizes websites for high conversion rates. They make it easy for professionals to execute tests for optimal engagement.
Perks: Employees receive generous PTO, 100 percent commuter reimbursement, and a kitchen bursting with treats. The company also hosts an annual retreat, and all employees are invited.
Notes from an insider: "The ideal candidate is someone that can uphold our company values: team spirit, client satisfaction, reactivity, enthusiasm and kindness," said CEO and co-founder Alix de Sagazan. "We look for passionate individuals that work hard and can adapt to a fast-growing and dynamic team."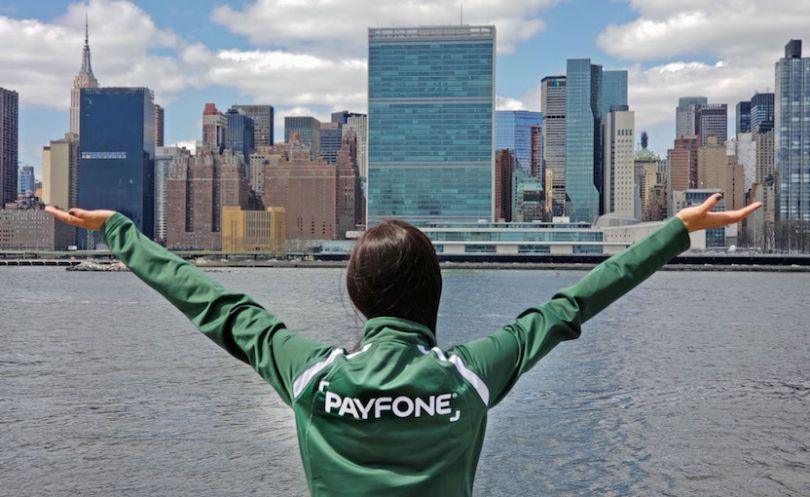 What they do: Payfone creates authentication technology that helps prevent fraud and enhance customer experiences.
Perks: Employees receive stock options, 100 percent medical coverage, generous PTO and a 401k match. There's also a kitchen full of snacks, iced coffee and beer and wine.
Notes from an insider: "We look for candidates who are curious and passionate about how technology can make the world a better place," said CEO and co-founder Rodger Desai. "Our culture emphasizes working hard and playing hard. We pride ourselves on the fact that everyone who wants to contribute will have a seat at the table and a chance to be heard."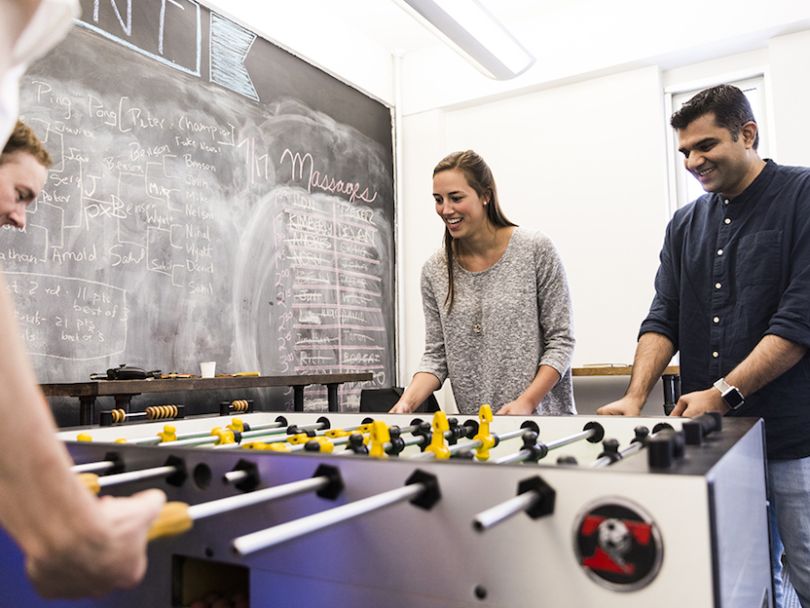 What they do: Catchpoint provides solutions that help businesses detect and fix issues fast. The company was founded by four DoubleClick and Google alumni.
Perks: Employees enjoy in-office yoga and massages, weekly catered lunch and a game room with VR setup. They also receive 401k matching, stock options and the opportunity to take sabbatical.
Notes from an insider: "At Catchpoint, we look for individuals who are team players with can-do attitudes and humility," said Global Talent Acquisition Lead Scot Edwards. "Our co-founders have created a vibrant company culture where ideas can bloom, people can thrive and success can flourish."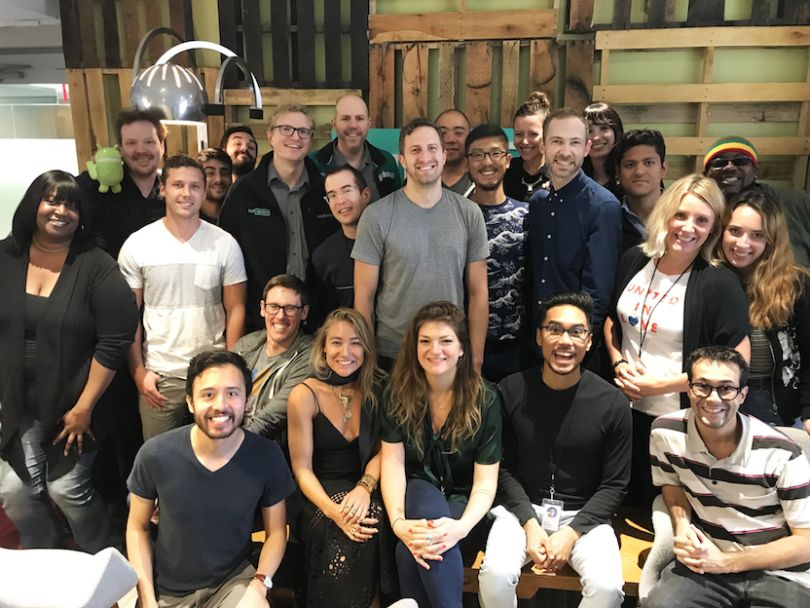 What they do: Talkspace is an online therapy company that makes mental wellness more accessible and convenient.
Perks: Employees receive unlimited PTO, 401k matching, catered lunch and company-wide happy hours. They can also join the company's "#Fun Committee," which plans team events every month.
Notes from an insider: "We're looking for people who are ready to bring an analytical yet empathetic eye to the work of making therapy accessible to all," said CEO Oren Frank. "The most important part of our business is the clients and therapists that use Talkspace. Candidates that can help clients and therapists succeed at their goals are people that can help Talkspace succeed."