NYC tech companies raised a great deal of VC money last month — $3.6 billion, to be exact — and many local startups are growing like they just earned a big heap of money. See which companies are investing in their own teams and offering sweet perks to match.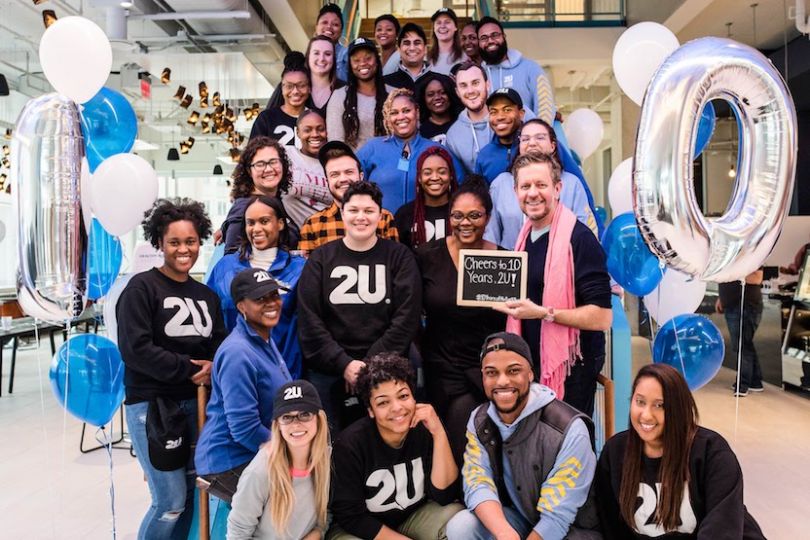 What they do: 2U, Inc. is an edtech company that partners with top universities to create online graduate degree programs.
Coolest perks: 2U employees enjoy 100 percent tuition reimbursement, cold brew coffee on draft, Friday social hours, a wi-fi enabled rooftop with views of the East River and the Manhattan and Brooklyn Bridges, and a game room.
Notes from an insider: "I learned a long time ago that it is not about me," said co-founder and CEO Christopher Paucek. "We are a company filled with people that brighten the room. They are spirited, fun, aggressive and out to win it. I now know it's just as important to lean on the talented people helping you to build your business from the ground up as it is to lead them."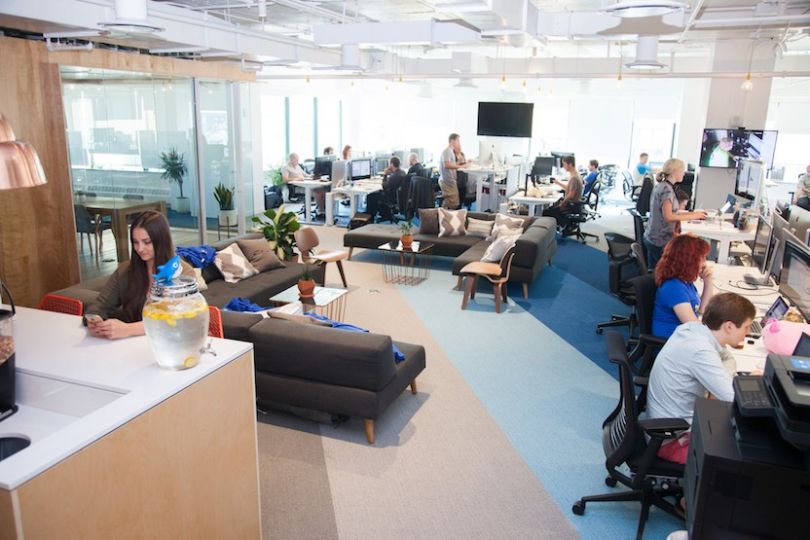 What they do: DigitalOcean is a cloud platform that serves a community of developers, teams and businesses around the world. It empowers entrepreneurs to make modern app development easier.
Coolest perks: Employees receive stock options, catered breakfast and lunch, monthly gym reimbursement and an unlimited monthly MetroCard. The company also offers 401(k) matching and a flexible PTO policy.
Notes from an insider: "One key trait I look for when hiring top talent is the willingness to learn new things and be a team player," said Director of Engineering Shweta Saraf. "It's the attitude that makes all the difference. Consider who will uplift your team, and not just be the smart or 'expected' hire."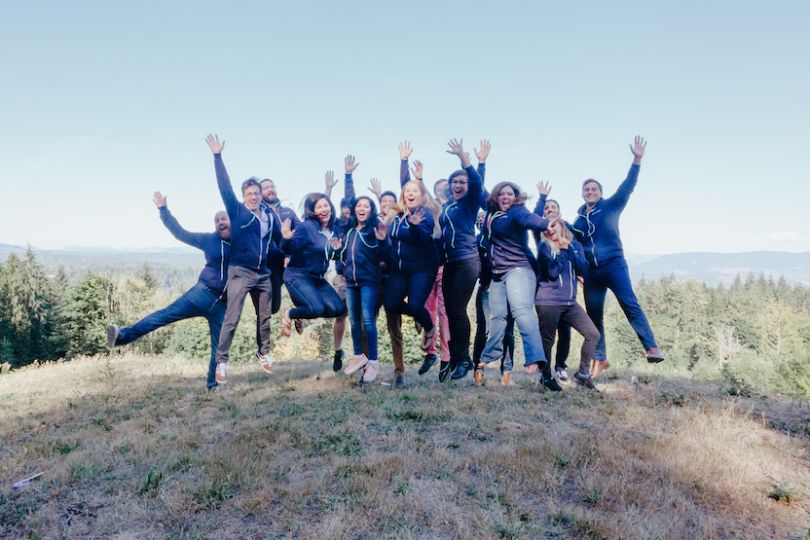 What they do: LeafLink is a wholesale ordering platform for the cannabis industry. It connects more than 750 brands with 2,500 retailers across 13 states.
Coolest perks: Employees at LeafLink receive company equity, flexible PTO, commuter benefits and a discounted gym membership. They also receive invites to frequent company outings and the annual team trip.
Notes from an insider: "Ideal candidates for LeafLink are innovators in pursuit of industry progress that are also ruthlessly focused on execution," said co-founder and CEO Ryan G. Smith. "Teammates should always do what's right for the company and each other, working with autonomy and accountability."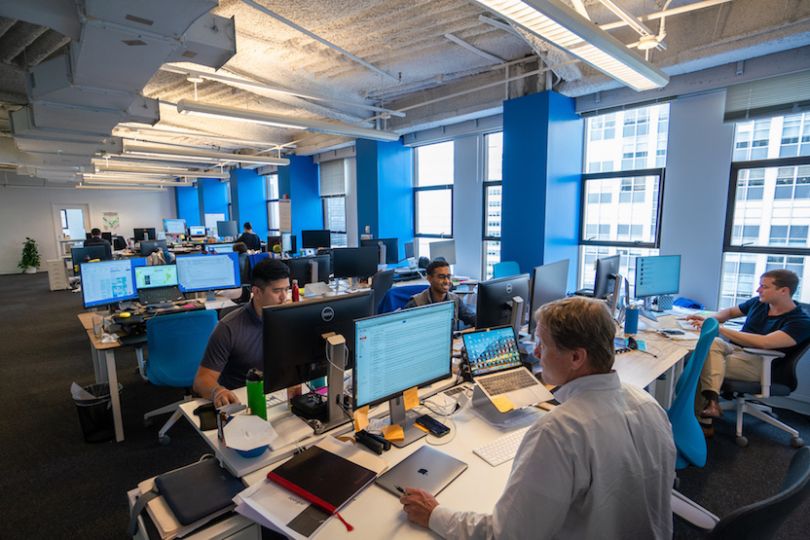 What they do: DailyPay partners with companies to offer employees the ability to control when they get paid.
Coolest perks: The company provides lunch every day, unlimited books from Amazon, monthly happy hours and team outings. Employees receive unlimited PTO and professional development opportunities.
Notes from an insider: "Our people are our greatest asset, which is why we recruit only the best and brightest," said CEO Jason Lee. "We know we have a unique opportunity to make an impact through our technology, and we look for those who share in that conviction."
What they do: Hospitality tech company Resy equips restaurants with the technology they need for table management, ticketing, web and app booking and more.
Coolest perks: Employees enjoy a quarterly Airbnb credit, an Equinox gym discount, unlimited PTO and professional development opportunities. The office is dog-friendly and has a fully stocked kitchen and cafe.
Notes from an insider: "Ideal candidates are passionate about restaurants and hospitality," said VP of People Andrea Frey. "They're also self-starters, adaptable, solution-oriented active thinkers. We believe that amazing restaurants deliver magic, so candidates who share that belief and want to give restaurants the tools they need to be their best are going to fit in very well."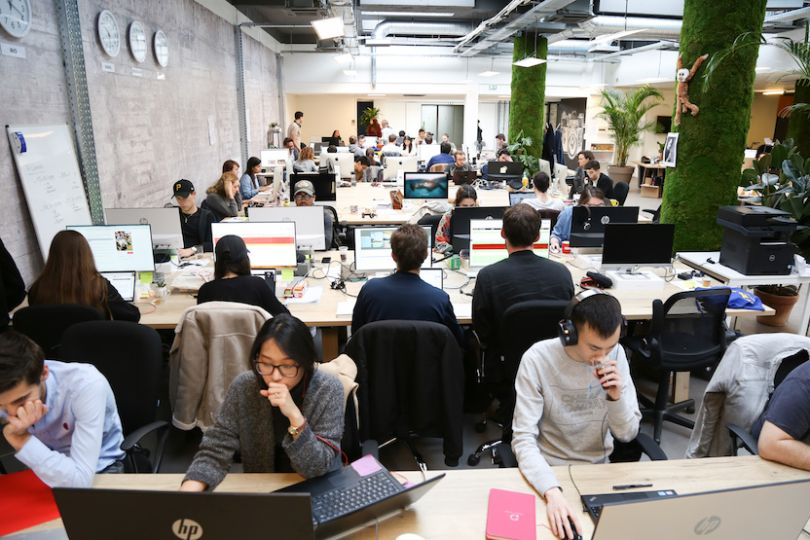 What they do: Meero uses AI to help photographers with image processing. The on-demand photography platform is used by 30,000 customers in more than 100 countries.
Coolest perks: Employees receive 401(k) matching and commuters benefits, health insurance, a fun work environment in the center of Manhattan and many opportunities for advancement.
Notes from an insider: "Meero is looking for talented and fun teammates who are eager to learn and face the daily challenges of our rocketing startup," said Talent Acquisition Manager Lindsey Walter. "Meero's project is ambitious and requires people sharing this desire to succeed to help the company grow and reach their goals. Interest in entrepreneurship and/or photography are really valuable!"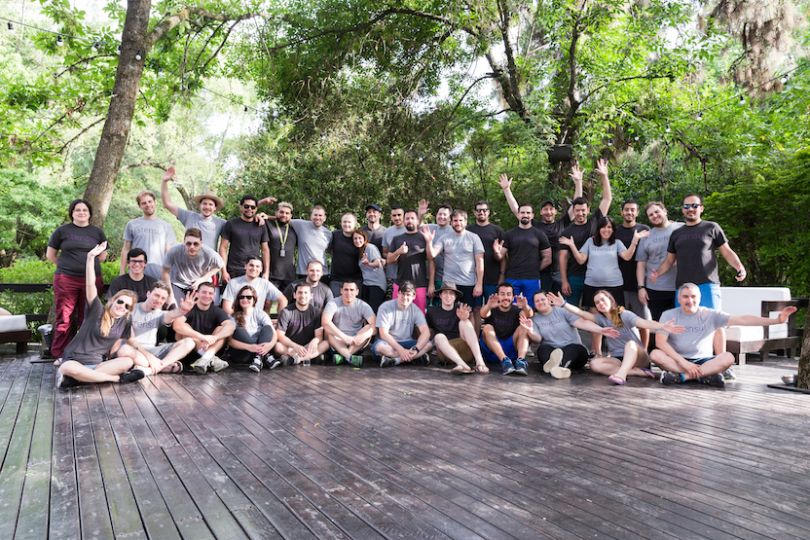 What they do: Stensul is an email creation platform for marketers at leading enterprise companies. It helps teams create responsive emails that are compliant with brand, design and legal guidelines.
Coolest perks: Stensul provides employees with pre-tax commuter benefits, a Mac or PC laptop, weekly team lunches and monthly team outings, as well as an array of snacks and games.
Notes from an insider: "Our ideal candidates are scrappy, analytical, always learning and passionate about making an impact, so candidates who share that passion will fit well with our company culture," said VP of Marketing and Sales Development Manny Ataebi. "Our team loves empowering the world's leading marketers to reimagine what's possible with email."
What they do: Bringg is a real-time delivery logistics solution, operating in more than 50 countries via their SaaS platform. The company is used by large enterprise companies in industries like retail, restaurant, services, and consumer packaged goods to help streamline their delivery operations and improve the customer experience.
Coolest perks: In addition to its health, vision and dental coverage, Bringg offers company equity. As if that wasn't exciting enough, the company helps its employees stay healthy by ensuring their kitchen is stocked with organic food and providing free gym memberships to LA Fitness. The team also values the time in which they get to spend with one another outside of meetings, enjoying company-sponsored outings such as a mystery escape room, as well as weekly happy hours with country-specific themes. For example, they recently enjoyed a Japan-themed happy hour featuring saki and sushi. Coming up soon? A Russian inspired happy hour featuring champagne and caviar.
Notes from an insider: "Ideal candidates are self-sufficient and proactive, and they get things done," said Director of HR Sharon Friedman. "They're able to prosper in an agile environment and enjoy having an impact. We expect candidates to be bold and to have the passion to influence every part of the business that they touch."