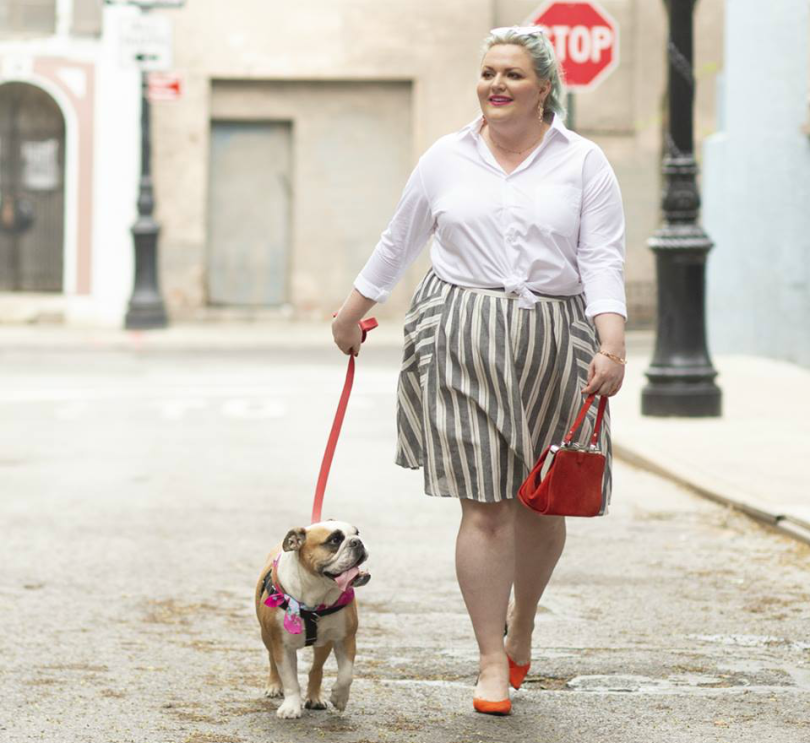 The tech industry is all about solving problems. The biggest and best tech companies in the world got to where they are today by easing critical pain points for consumers around the world. Fashion tech company Dia&Co hopes to join the ranks by developing a customized shopping experience for a key market: plus-size women.
Launched in 2015, Dia&Co has adapted the budding clothing subscription box model to serve the nearly 70 percent of women who wear a size 14 or higher (the traditional start of the "plus size" range). The experience begins with new customers filling out a style survey. The company then utilizes this information to build an individualized style profile for that customer.
"It's clear at this stage that fashion and technology are inseparable," said a spokesperson from Dia&Co. "You can see it from the simplest design innovations such as iPhone pockets in your workout gear, to the fact that almost every major retailer has an online store."
"At Dia&Co, we leverage data science and technology to serve a community of women who have been ignored for far too long. We're building custom tools for an underserved community and empowering women to celebrate themselves through style. For example, we've developed proprietary technology to gather detailed feedback on our products from our community members — and to quickly incorporate that feedback into our offerings."
At Dia&Co, we leverage data science and technology to serve a community of women who have been ignored for far too long."
Using this information, Dia&Co's stylists handpick a range of different looks each month, and send them directly to your door for just $20. After an optional bedroom fashion show, customers can return what doesn't work free of charge, and keep what they love for an affordable price. Companies like Stitch Fix have found success with this clothing box model, but Dia&Co brings a much needed sizing update to the offerings out there. Dia&Co stocks a range of formal, active, business and casual looks in sizes ranging from 14 to 32.
The company was founded by the duo Nadia Boujarwah and Lydia Gilbert, two bright Harvard Business School alumnae who were motivated to bring their skills to the underserved plus-size clothing market. For CEO Boujarwah, creating the company was a highly personal experience.
"I've always loved fashion, but struggled to find clothes that fit my body and worked with my personal style," she wrote on the Dia&Co site. "I've been everything from a size 12 to a size 22 and I couldn't help but notice, no matter my size, that there was nothing for me."
Boujarwah took this frustration and used it as the impetus for Dia&Co, which now serves millions of women in a reported 90 percent of all United States zip codes. Despite its success, the company has stayed true to its roots, building an 86 percent female team and continuing to innovate products that make a difference in the lives of its underserved consumer base.
Most recently, the company has announced $70 million in funding, raised over the last year. Late in November, the company announced the closure of a $40 million funding round, as well as a previously unannounced $30 million funding round from earlier in the year.
"Since our launch, we've continually expanded the range of services we provide for our community," said a Dia&Co representative. "In May we introduced Dia&Co Active, which offers the world's largest selection of plus size activewear. We also partnered with Venus Williams to bring her activewear line, EleVen, into plus sizes for the first time. Other recent milestones include a strategic growth partnership with theCURVYcon to fuel community development, and a joint campaign with the Council of Fashion Designers of America called #TeeUpChange, which focuses on making fashion education more inclusive. Dia's new funding will allow us to continue to invest in new ways to serve our highly engaged community."