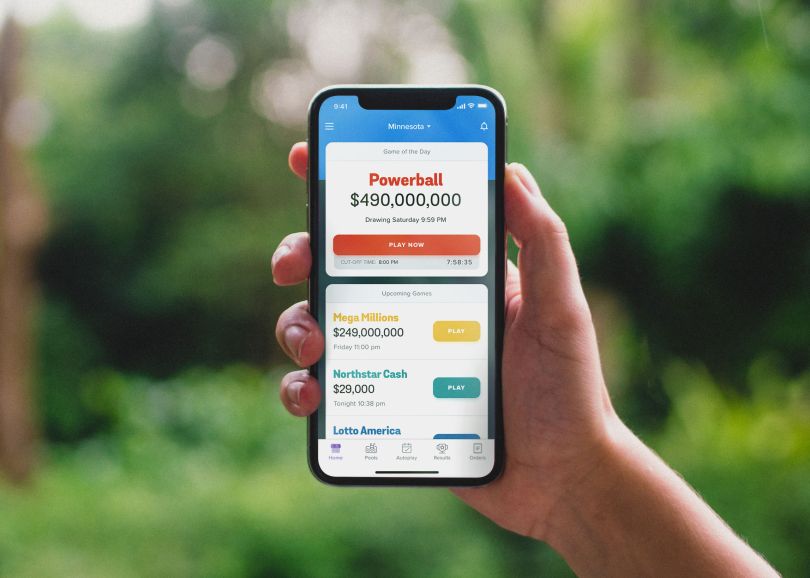 Building a startup always requires a little bit of luck. Fortunately for Jackpocket, that happens to be its specialty.
The gaming company provides an app that lets people play the lottery on their phones. So far this year, it has soft-launched its app in Texas, grown its user base by 150 percent and helped users net $1 million in lottery prizes.
People resonate with our app because it doesn't feel like a typical lottery product."
With that kind of growth, the company didn't need much help from Lady Luck to land its latest funding round. The company announced on Thursday that it has added $5 million to the $16 million Series B it raised in October. Where the previous round fueled the company's growth, the additional funding will be used for marketing campaigns to make Jackpocket a household name, said Peter Sullivan, Jackpocket's CEO and founder.
"We want to use this capital to get our brand out there and boost our user acquisition for next year to line us up for a Series C," Sullivan said. "This is going to allow us to get deeper penetration in the markets we're serving, while also getting our brand out there to the markets that we're going to target next."
Founded in 2013, the New York-based company set out to bring the lottery into the digital age. Through Jackpocket, users can play their state lottery games with a mobile twist. People can subscribe to play games weekly using their favorite numbers, join public pools to increase their odds of hitting jackpots and see a breakdown of causes the state is using their money for. Then there are the animations and characters to boost the user experience.
"Most people don't understand the lottery benefits good causes that the state needs money for," Sullivan said. "People resonate with our app because it doesn't feel like a typical lottery product."
The app has been a hit with younger users who haven't normally played the lottery, Sullivan said. In fact, 72 percent of its users are under 45 years old, according to the company.
"We're getting the lottery to a new demographic that hasn't interacted with it before," Sullivan said. "We're making it more accessible for people to enjoy the lottery and play it."
So far, the company, which was one of our 50 Startups to Watch in 2018, has rolled its app out to Minnesota, New Hampshire and Texas. The company plans to add New York and New Jersey later this year, in addition to three other markets. Since its last funding round in October, the company has doubled in size, growing to 54 employees total, with 35 at its headquarters.
With this round, the company plans to fuel its marketing efforts while looking to fill major positions like chief marketing officer, head of product and general counsel.
The round extension included new investments from PROOF and gaming industry veteran Gavin Isaacs. Existing investors BlueRun Ventures, Bullpen Capital, Conductive Ventures, DCM Ventures and more participated. The company also added Paul Palmieri, the former co-founder and CEO of Millenial Media, to the team as a senior advisor to its board of directors.