The Winklevoss Twins' Crypto Exchange Just Raised $400M
This funding brings Gemini's total valuation to north of $7 billion, making it one of the most valuable crypto exchanges in the world.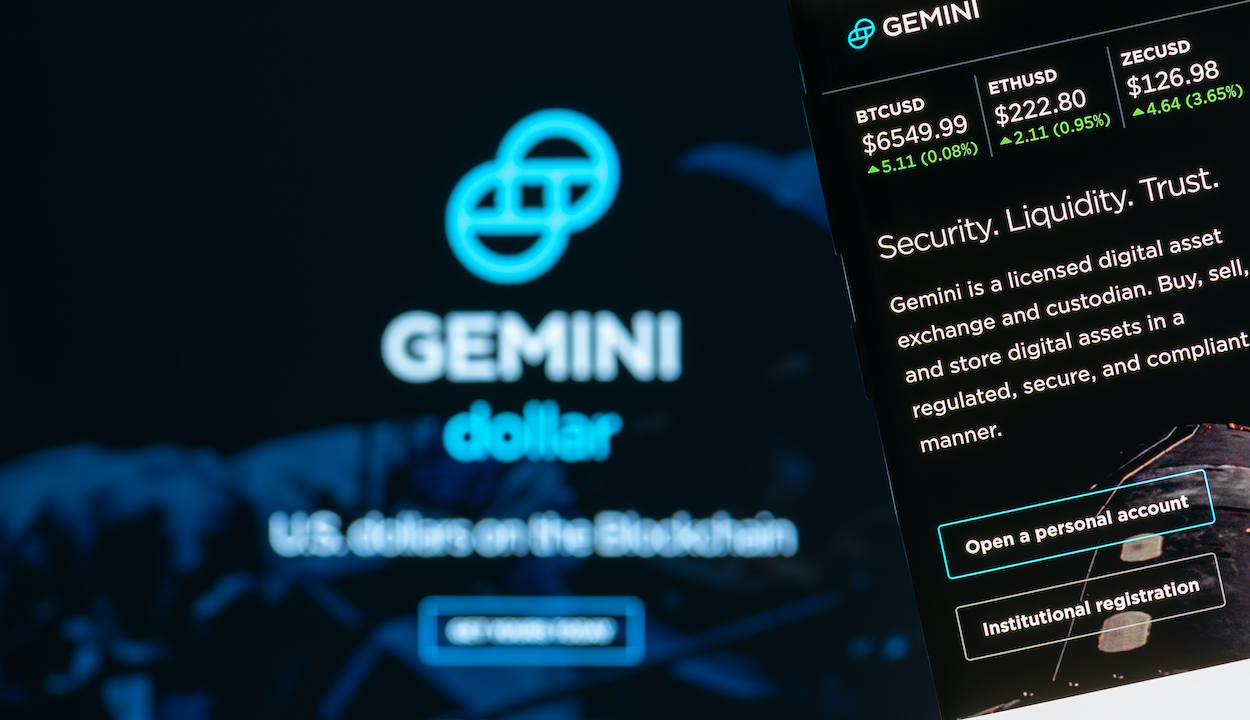 Gemini, a cryptocurrency exchange founded by billionaire twin brothers Cameron and Tyler Winklevoss, has hit a $7 billion valuation thanks to a recent $400 million funding round. Morgan Creek led the investment, along with VC heavyweights like 10T, ParaFi and the Jay-Z-founded Marcy Venture Partners.
Perhaps best known as the almost-founders of Facebook and archnemeses of Mark Zuckerberg, the Winklevoss brothers have been funding Gemini themselves for the last six years, and have built it up to become one of the most valuable crypto exchanges in the world right now. In addition to buying, selling and storing cryptocurrency, Gemini helps users earn, spend and learn about the industry, as well create and collect non-fungible tokens (NFTs) on its Nifty Gateway platform. 
In a statement, Tyler Winklevoss described Gemini as a "portal into crypto" for new and seasoned investors alike. The startup will use this fresh funding to fuel its international expansion and grow its team, with more than 70 open tech positions available now at its NYC headquarters.
"We are leading the first outside investment in Gemini because of our shared conviction in crypto and belief in the company that Cameron and Tyler are building," Sachin Jaitly, a general partner at Morgan Creek Digital, said in a statement. "Their vision for the role of crypto in redesigning money, the financial system, art and the Internet, and their track record of incubating and scaling innovative technology, gives us the confidence in Gemini's ability to continue to be an industry leader."
Of course, Gemini isn't the only player in this space to make headlines lately. Crypto lender BlockFi, for instance, raised a massive $350 million in March, bringing the four-year-old startup's total valuation to $3 billion. Meanwhile, USDC Stablecoin creator Circle raised $440 million — reportedly the largest crypto investment ever — over the summer. Soon after, the company announced its plans to go public, joining popular crypto platform Coinbase, which hit the Nasdaq in April at a staggering $85.7 billion valuation.
Like many of these other companies, Gemini has really taken off in the last year. In 2021 alone, the startup says it has made two major acquisitions, expanded into the U.K., launched a new crypto lending feature and created Cryptopedia, an open access education resource for all things crypto. Today, Gemini has more than $30 billion in crypto assets, and it seems to just be getting started.
"In 2021 we diversified our revenue stream, expanded to new territories, acquired pioneering companies, and invested in industry-redefining innovations," Cameron Winklevoss said in a statement. "We are incredibly excited to continue to build on the frontier of crypto and give individuals around the world greater choice, independence, and opportunity through crypto."