Bluecore's product is like a magical tool kit built for marketing teams.
Its platform leverages AI to determine the most opportune time throughout an online customer's journey to prescribe personalized messages that often converts to a purchase. 
With a growing customer base that includes major retailers like Disney and Nordstrom Rack, the company continues to solidify its position in reimagining how brands communicate with shoppers — and it's recently released several new features to help. We connected with three members from Bluecore to learn more about these releases and the role they play as the company proceeds to optimize machine learning for marketing.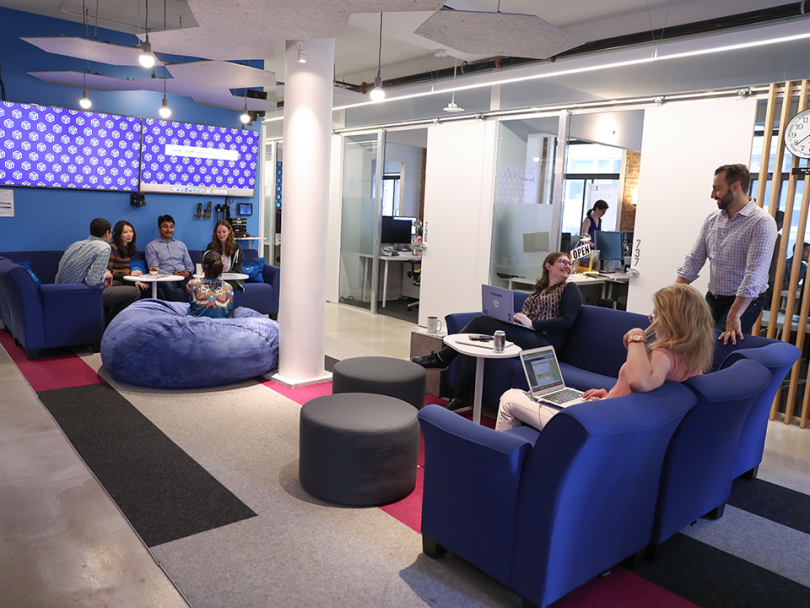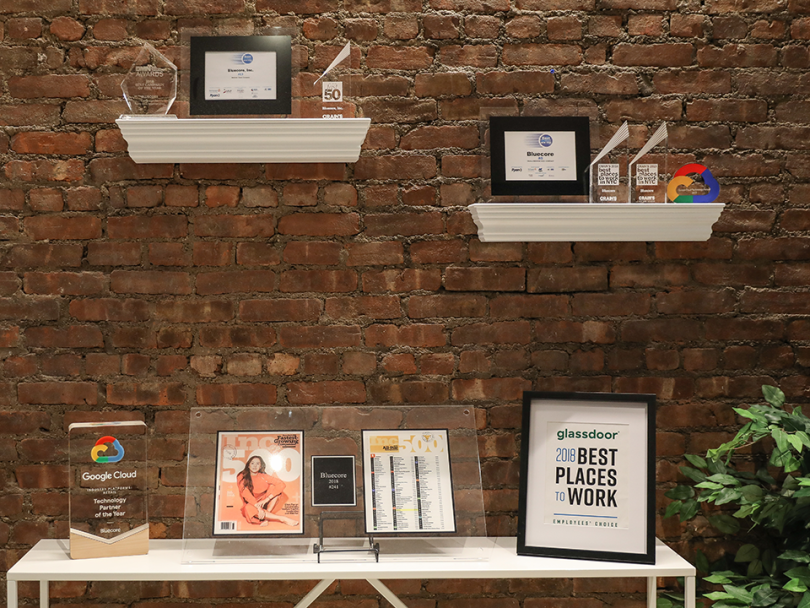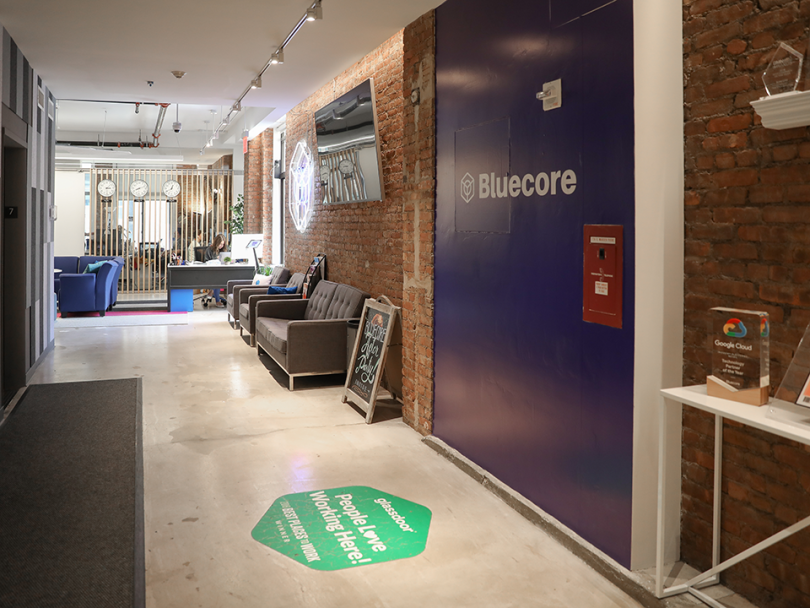 FOUNDED: 2013
EMPLOYEES: 196, 130 locally
WHAT THEY DO: Through targeted, personalized emails, Bluecore's machine learning platform interjects automated messaging during a customer's online shopping experience when the customer is most likely to purchase. Its platform is now used by more than 400 brands.
WHERE THEY DO IT: New York City
DAILY NOMS: Never worry about planning your lunch again — Bluecore provides it daily.
VACATION BLUES: Every quarter, peers nominate a Bluecorian who exemplifies their core values. Two lucky winners then get a vacation of their choice paid for by Bluecore. 
LOFTY GOALS: Bluecore's customer onboarding and services team holds itself to a lofty goal: within 45 days, clients must be fully onboarded and comfortable with Bluecore's services.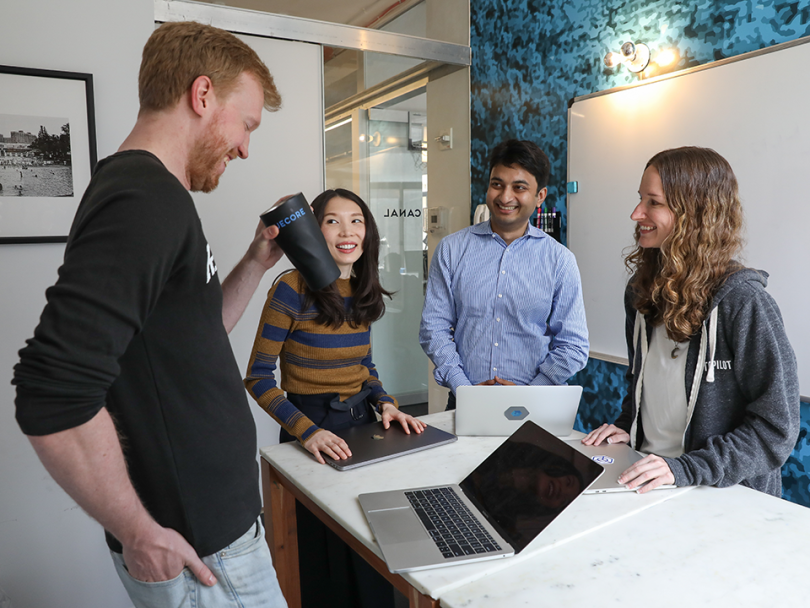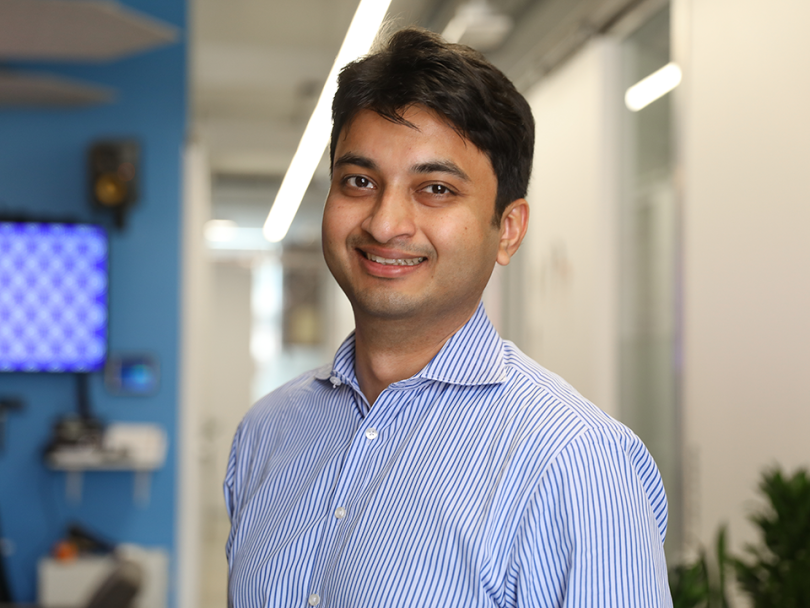 Pratik Bhadra, Head of Product
Pratik's goal as head of product is to scale their clients' marketing platforms using Bluecore's Retail Performance Cloud. It's no easy feat, but fortunately for Pratik, he's surrounded by a talented and gritty team of Bluecorians who are inspired to keep working harder every day for their customers. 
POWER AND FINESSE: Pratik loves a good game of soccer and is a proud member of the Bluecore team that plays in several NYC leagues. 
What sets Bluecore's product team apart from others in the industry?
Our product drives tremendous value for our customers, who keep inspiring us to push harder to disrupt how retailers personalize marketing for their customers. Everything we strategize and build is around our customer needs and not necessarily what we see others do in our space. That's helped us stay focused on customer impact — this is what continues to fuel our innovation drive, and we are constantly looking for product managers to complement that drive.  
What major product changes has your team deployed recently? How did your team collaborate with other Bluecore departments to accomplish this?
We recently launched Bluecore Communicate that makes retail data actionable for the marketer and uses AI to optimize for performance towards achieving the retailer's goals.
The product management and engineering teams partnered with product marketing to pilot the offering with early adopter customers. Subsequently, we put together enablement materials to train our internal sales and customer success managers before rolling it out to our broader customer base.
Everything we strategize and build is around our customer needs [...]"

What's next for Bluecore's product?
We are continuing to invest in our Retail Performance Cloud by enhancing the performance-driven, modern email service provider that enables the retail marketer's goals. We're also working to extend the Bluecore platform that taps into the broad marketing technology ecosystem, in order to enable personalization scale in cross-channel communications.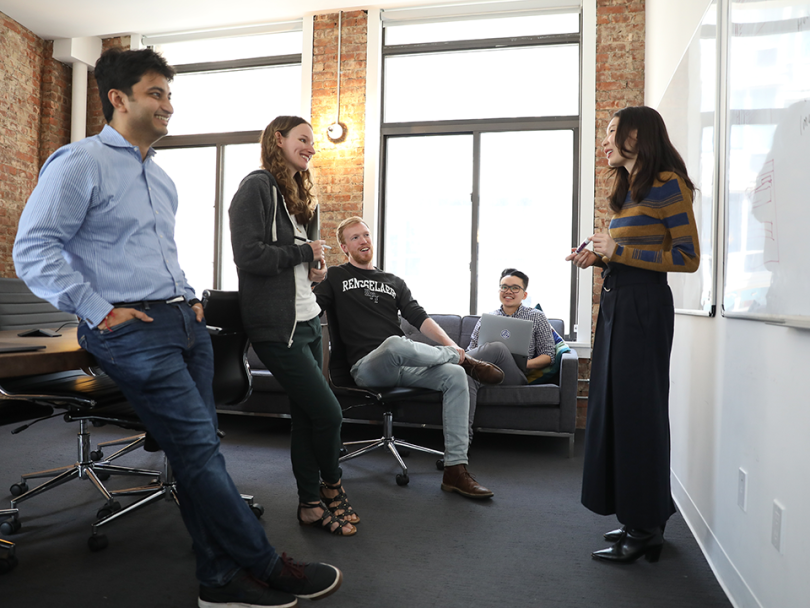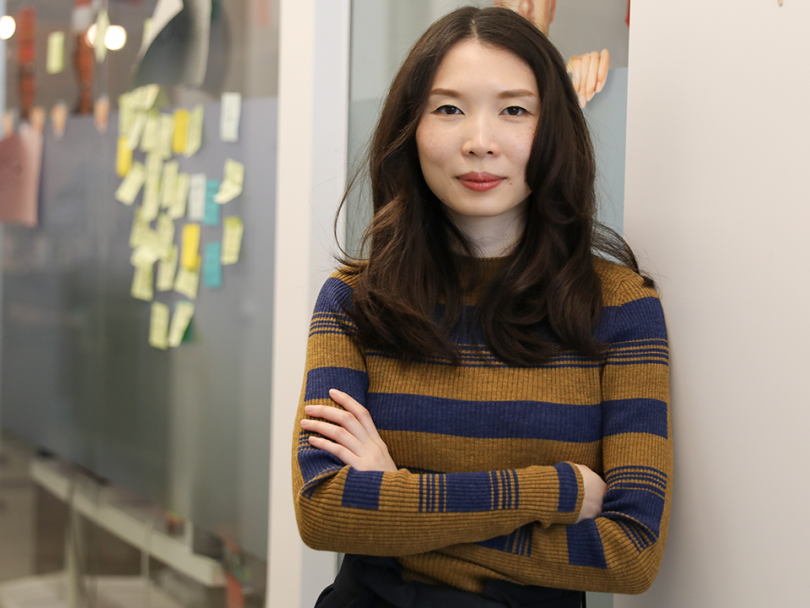 Jennifer Hou, Product Design Manager
Jennifer leads and executes design on all features across Bluecore's platform as product design manager. Her responsibilities include recruiting and managing the design team, driving design strategy and usability improvements, and streamlining collaboration between the design, product and engineering teams. 
LIT WITH LITERATURE: Jennifer said she's always reading something, be it a science fiction novel or a book on tech. Reading helps her de-stress and inspires ideas that she can take with her to the workplace. 
How has your previous role at IBM Watson Health prepared you for your role at Bluecore? What's similar? What's different?
My role at Watson Health allowed me to learn about industry best practices that scale well across a large, distributed design team. I was able to apply a lot of what I learned about user research and design systems to my role at Bluecore and implement new processes that would increase our effectiveness as a team. Both roles required designing for complex AI-driven enterprise systems. At Bluecore, I enjoy greater insight into our business and product strategy, and I have a closer working relationship with our customers.
Tell us about a project your team has developed. What impact does that have on your company and its main mission?
Right now, marketers are sending huge volumes of unpersonalized emails to their mailing lists, which causes customers to disengage and unsubscribe. This leads marketers to send more emails in order to achieve the same results, increasing their workload and leaving them with even less time to personalize their campaigns. 
In order to solve this problem, we designed the 12-month product vision for "Smart Promo," an AI campaign that generates personalized emails for everyone in a marketer's audience. This reduces the amount of manual work required to send a personalized email, and greater personalization allows marketers to send fewer emails while getting better results for every email they send.
At Bluecore, I enjoy greater insight into our business and product strategy, and I have a closer working relationship with our customers."
Why was Smart Promo such a success for you and your team?
As a designer, it was deeply gratifying to hear from customers directly about how Smart Promo would solve their most pressing challenges, and I also had the opportunity to demo and get feedback on our designs in person. Smart Promo was something that our leadership had been talking about for months, and when we presented it to customers at our annual Summit conference, everyone rallied around the vision to make the pilot the most oversubscribed in company history.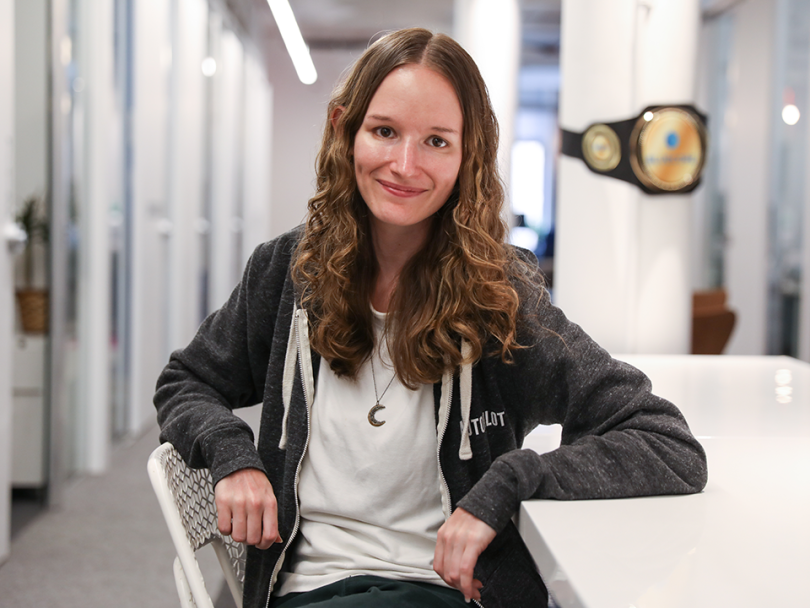 Amber Tunnell, Director of Product
Amber and her team are dedicated to continuously iterating and identifying the best ways to help their clients find their own best customers and keep them for life. She plans, builds and launches updates that help push the boundaries on what's possible in marketing technology. 
ON TARGET: Amber enjoys traveling, debating philosophy, following the space race to Mars, jigsaw puzzles and archery. 
What motivated your move from working in publishing to an AI tech startup?
Ultimately, I found I wanted a faster-paced and dynamic working environment. In publishing, we worked toward two major releases a year and strived for slow, incremental year-over-year growth. 
Now, I'm helping support customers 24/7 and releasing features continuously at a rapidly growing company. I get a lot of energy from seeing our customer's satisfaction at leveraging our new features and using the latest advancement in AI to constantly improve their workflows. Now I'm able to get this satisfaction daily instead of yearly.
Now, I'm helping support customers 24/7 and releasing features continuously at a rapidly growing company." 
You've been at Bluecore for nearly five years! How has the company and product changed since when you first started?
When I started, the entire team could fit in a small conference room for our weekly all-hands meeting. Four years later, we have 190 people calling into the meeting from four different countries. Product-wise, we originally had a group of intrepid customers willing to bet on a new technology, which was focused on powering the highest value triggered-emails. Today, we have hundreds of top retail brands using our platform and are powering millions of communications across a variety of channels. One thing hasn't changed though: We still celebrate each and every time a new customer joins us.
What role does collaboration play in your position?
Working in product is 100 percent about collaboration. Whether I'm collaborating with engineers to build cool things or collaborating with sales on how to explain those cool things to customers, I'm constantly brainstorming and debating with other people around the company.