October 1st, 2013 marked the beginning of the very first open enrollment date under Obamacare, a landmark moment overshadowed by the infamous launch of HealthCare.gov, which crashed almost immediately. Millions of people were unable to sign up for coverage, and those who were able to log into the site found wrong information sent to providers, error pages and unreasonable lag times. 
Eventually, the site was fixed, but the snafu stands out as a metaphor for just how inefficient and frustrating healthcare can be. For most people today, accessing insurance information, health records and choosing doctors hasn't gotten any simpler. Between wading through a quagmire of in- and out-of-network providers, varying copays and anxiety-inducing costs, it's no wonder most people opt out of regular checkups and treatment. 
Technology may have failed us in the fall of 2013, but healthtech companies like Eden Health are changing today's healthcare narrative. In fact, the young startup has made taking control of your health a shockingly smooth experience. 
Through chats, video conferencing and physical locations, Eden Health is redefining what medical care looks like by untangling the process for its users and making it accessible and intuitive. We sat down for a checkup with three members of their tech team to get a glimpse into the revolutionary platform and a prognosis on the state of healthtech.
As one of the first engineers hired at Eden, Becker has seen the company experience a lot of exciting growth — but they're still hungry for more. "As our team grows, I want to be increasingly involved in mentoring other developers and to be a leader in our engineering values and culture," Becker said. "My goal for Eden Health is for it to stand out both in the quality of care it provides and also in the quality of the platform."
Berkowitz hasn't been with Eden Health long, and yet she already feels at home. "I interviewed with Eden because of the great mission, but I accepted the position because of the team, who are deeply kind and very funny," Berkowitz said. Her current workload includes improving the app's clinician chat tool.
Like any product manager, Choi focuses on planning and shipping product. What makes him unique is his empathetic approach to his job. "I'm constantly deepening my understanding of what prevents everyday people from having great experiences with healthcare and prioritizing the opportunities that Eden should be tackling," Choi said. 
Meet the tech stack
Rachel Berkowitz: We have a really fun and modern stack. Our data pipelines are in Python, our APIs are in Clojure, clinician-facing tools are in React with TypeScript, and patient-facing app is in React Native with TypeScript. We recently adopted Django for a new project. We have an awesome breadth of expertise on the team, and everyone is an enthusiastic quick study, so our repos are constantly being refined and reconsidered. I expect things will continue to change a lot in the next year, and I'm really looking forward to all the learning.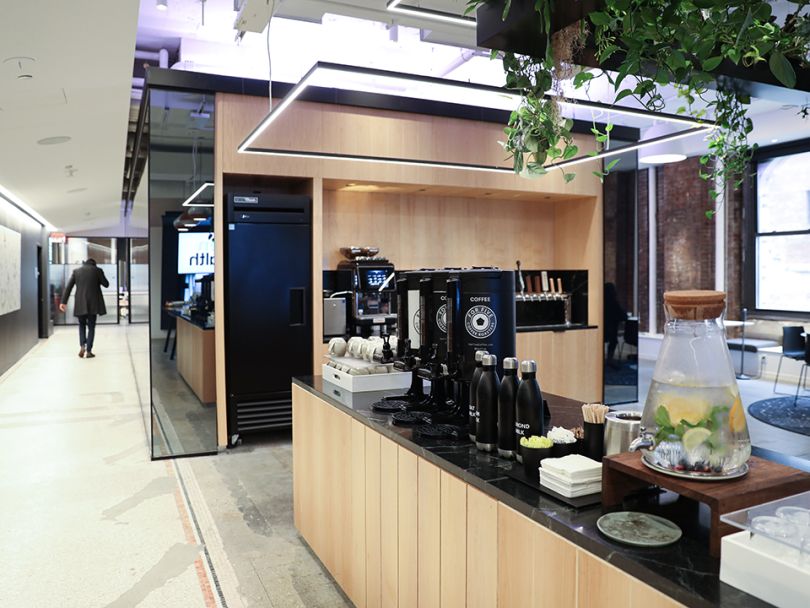 How does Eden Health make it easier for people to take control over their healthcare? 
RB: The U.S. healthcare system is intimidating, and that can discourage people from seeking care. Offering care in person and via video and chat allows us to meet people where they are. It also allows us to offer care 24/7 and a more diverse suite of services, including insurance navigation, trusted specialist referrals and remote specialist consultations at no additional charge. Because we have so many touchpoints with patients, we are able to build deep relationships and help them make decisions that are best for them.
Urim Choi: When I look through all of our wonderful stories — the other day, we saved someone $53,000 on a hospital bill! —  the pattern I see is that when we're able to empower our users, it naturally allows them to make better decisions for their personal goals. As a product manager, I try to keep the team focused on building our users' confidence. Whether it's making the app easy to use, giving users the choice of virtual or physical interactions, or getting insurance questions answered, it all results in lessening people's fear and intimidation of this complex healthcare system.
 
Because we have so many touchpoints with patients, we are able to build deep relationships and help them make decisions that are best for them."

Salomão Becker: The work I do now is about delivering an even higher quality experience to patients and delivering an even more seamless workflow for our clinical team. After our recent bout of fundraising, we hired a complete team, which was a game changer in my department's ability to support big advancements all across the company. Doubling our team size more than doubled our output. It's really cool to see.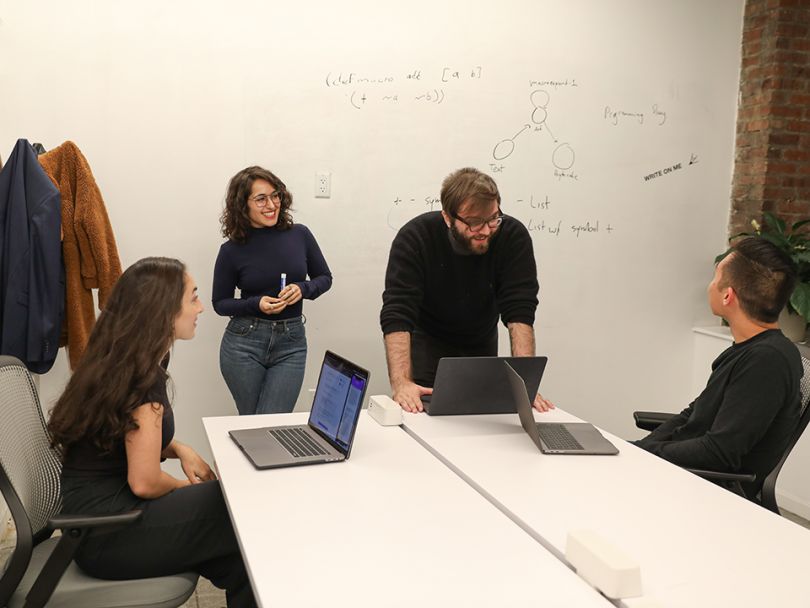 What are some challenges you face working in the healthtech industry?
SB: I think a lot of developers are used to the idea that you should be working on the smallest piece of work that delivers value and deploying it to users as soon as possible. You then take that feedback and iterate on it. Healthcare works the same way, except we're walking a tightrope. You can't just deploy fast and loose because people really depend on your software working. This means our lines of communication have to be more open with our clinical staff here, our iterations have to be smaller, and our commitment to quality, testing and correctness have to be even higher. We iterate quickly, but we're careful not to cut corners when delivering.
UC: One unique challenge in the healthcare industry is creating a collaborative working environment between medical providers and technology people. Often times the way the two groups have been trained to solve problems are at odds with each other. If we don't maintain a balance, then we limit our ability to innovate and solve meaningful problems. That's why I put a lot of focus on creating cross-functional teams and creating spaces where every voice can be heard. I believe when we create a culture that expects honest discussion and hire people with the right mindset, the collaboration will naturally happen.
 
You can't just deploy fast and loose because people really depend on your software working...We iterate quickly, but we're careful not to cut corners when delivering."
RB: The tools and technologies we use need to be HIPAA-compliant [the federal law restricting release of medical information], and our internal use and storage of patient data needs to comply as well. This can seem annoying at first, but most HIPAA requirements are actually fairly common sense. I see this as an advantage, because we have active legal guidance and leadership support to follow security best practices, whereas many tech companies treat security as a second-class citizen until it becomes a PR emergency.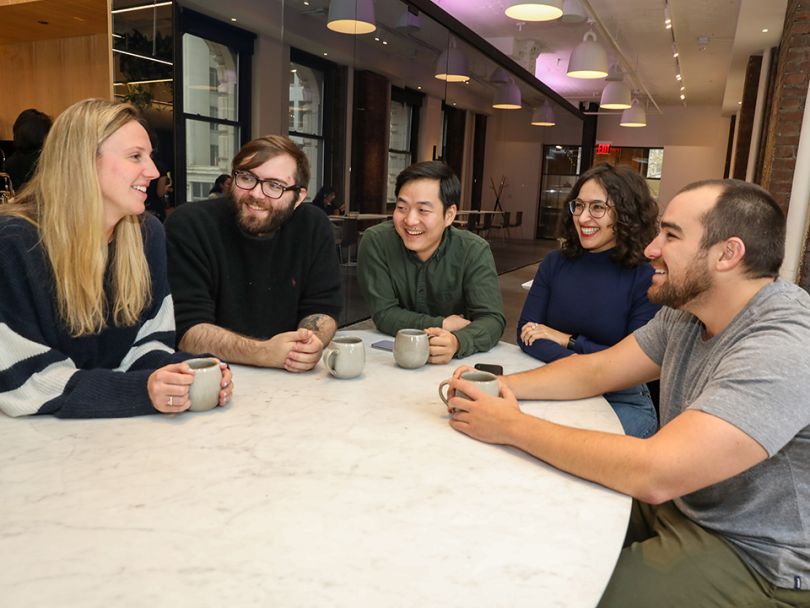 It seems like collaboration plays a big role at Eden Health. How does that show up in your day to day? 
RB We are working with other teams constantly! The amazing thing about being on a team of this size is that these collaborations happen face-to-face and we are often making technical and strategic decisions alongside our stakeholders. That means that while each team has its own job, the culture encourages us all to critique or ask questions if we're unsure the patient is being served by any decision. 
SB: Our product-engineering meetings and general working style are built around sharing information. Currently, our product team does user interviews, talks with other teams and collects a lot of information in order to decide what to do. That information gets shared soon after being collected. When we start working, a tech lead from engineering sits in on meetings. The information gathered there gets disseminated through design meetings, technical documents or through our retros. We make sure everyone in the team is given as much opportunity to get as much context into their work as possible and we give everyone on the team easy lines of communication to other stakeholders.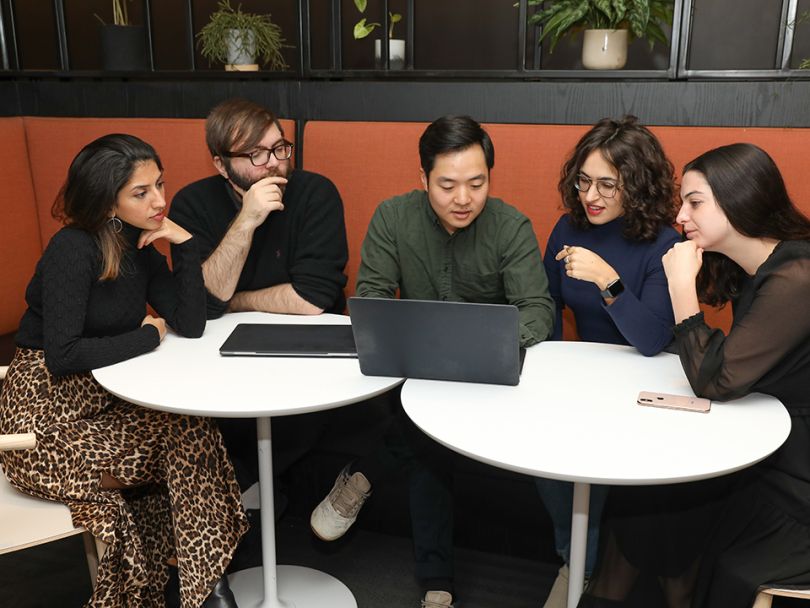 What is the future of healthcare? How is technology, and specifically Eden Health, playing a role in shaping that future? 
UC: Personally, I'm excited to see more adoption of human-centered design practices across the healthtech community. My hope is that Eden Health can be a leader when it comes to creating and designing technology that intensely focuses on the people that deliver and receive healthcare everyday.
Next year, we're going to have a big focus on expanding our behavioral health services. It's exciting because it addresses a huge, unmet need in America. We've already started doing a lot of the foundational research on it, and I believe Eden Health can make a meaningful contribution. We also have a few more big bets we want to make in 2020 that, if done right, will raise the bar on what people should expect from their healthcare providers.
RB: The future of healthcare is ease and transparency. The system is so unbelievably complex right now that it discourages people from seeking healthcare. That puts a disproportionate burden on emergency medical services and makes the population less healthy.
Eden offers care that is truly frictionless: if you book an appointment for 10 a.m., you're seeing the doctor at 10 a.m. If you log on to the app, you immediately enter a chat with a clinical team member. If you get a confusing bill from your insurance, we will decode and negotiate it for you. A huge theme we see in our patient feedback is that Eden saves time and energy and is seamless and easy. One patient told me it's a modern miracle. I am immensely proud of that.