For many, Thursdays are sacred ground: the majority of a productive workweek is behind them and the prospect of the weekend lay ahead. 
But, at New York fintech startup Stash, they take on a different import, thanks to "demos."  Each Thursday, the fast-growing team at the financial platform — which endeavors to deliver accessible investing to the lay investor — gathers in its "clubhouse" for executive updates, team presentations, and other engaging programming that champions internal reflection, camaraderie, social exchange and a team happy hour, which is currently virtual.
"At demos, people get up, share their wins and talk about the things that they're really passionate about," said Vice President of Product Design and Research Brian Landry. "There's just such overwhelming support from the audience itself as people are presenting — you really feel the connectivity between the folks in the room."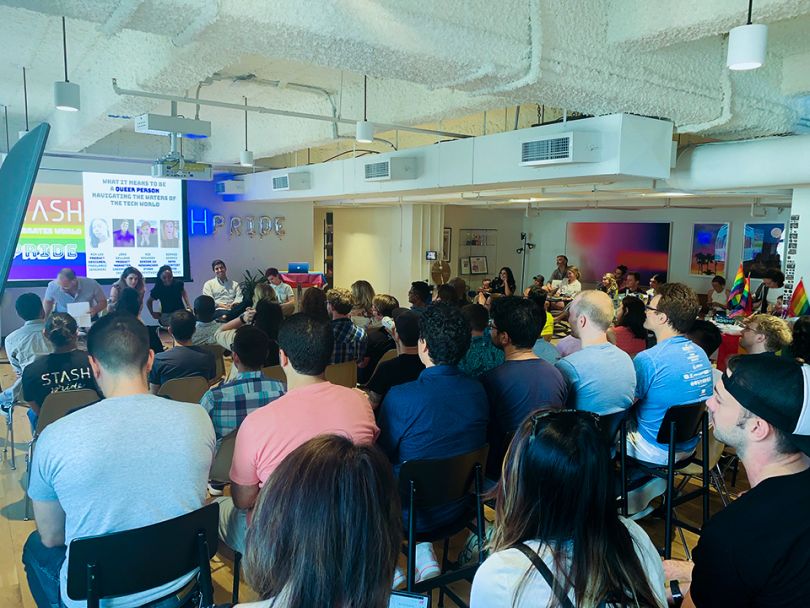 "Demos have a lot of positive energy," said Isha Agarwal, a software engineer. "It's a good time to share missions of different people, coming from different teams, and are often hosted by some of our funniest and most creative employees."
From forging bonds to sharing information and more, here are the ways in which demos pay dividends for the organization. 
They embrace both highs and lows
Highlighting team wins go a long way for building morale. Equally important? Singling out the occasional missteps.
Demos do just that, the team said, showcasing both the ups and downs, resulting in a culture where failures aren't viewed as mistakes but learning opportunities.
The Portfolio
Launched in 2015, Stash now counts more than 4 million users of its platform.
The 250-plus employee team is based in Midtown Manhattan and recently opened an office in the U.K for recruitment purposes
Funding is more than $180 million.
Perks include a dog-friendly office with a game room, unlimited PTO, as well as many educational opportunities and a learning stipend.
"It's just as likely to see a group up there saying, 'We tried this new test in our registration flow, and it didn't go as wanted; here's what we learned from it,'" said Director of Product Marketing Erica Bentley.
"It's not just accepted — it's celebrated," she said. "That's part of our culture: to try things and fail, and learn and move on. That's represented at demos."
Such honest appraisals are equally important to Agarwal, who recalls presenting an engineering project full of bugs at a recent demo. 
"We wanted to demo our bugs because we want to celebrate our failures," Agarwal said. "The whole presentation was more about how we actually failed and how we solved that problem. It's so refreshing to be at a company that encourages risk-taking and dedicates time to continuously improving."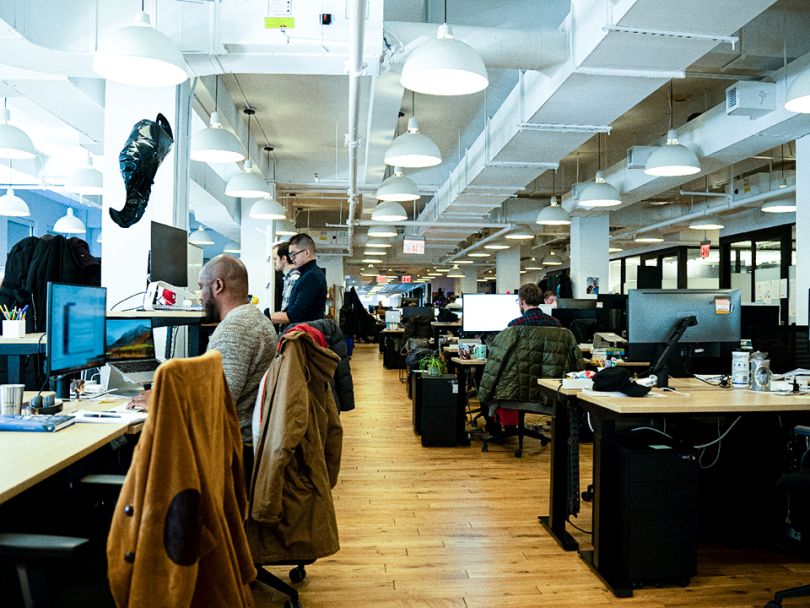 They highlight more than just software
Demos aren't just a medium for showcasing the latest tech: they're also a platform for promoting the values and causes that connect one another, both in and outside of the office. 
Landry, for example, once took to the stage to unpack empathy.
"It was a really interesting experience to have the company be engaged and interested to learn more about how to empathize with our customers, what empathy looks like and how we might start to think about empathy playing a role in our own roles," Landry said.
What's more, demos typically conclude with "Stash Impacts," a dedicated time to revisit positive customer feedback and experience, whether it's an app review or sentiment expressed on social media. 
"Stash Impacts keeps us connected to the people we're supporting and are so important to us. It's a great reminder of why we do what we do," Bentley said. 
Additionally, demos are also an opportunity to champion cultural observances, with past celebrations honoring Black History Month, Diwali and the Chinese New Year.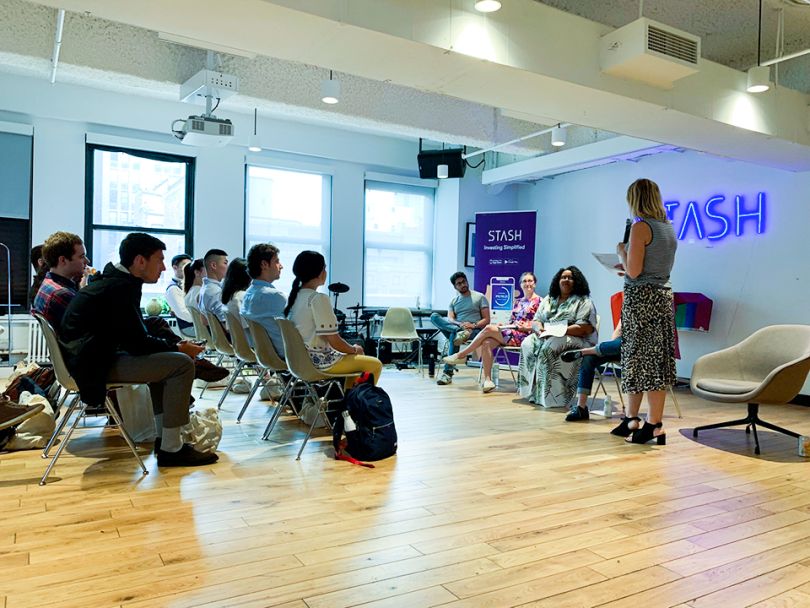 They build rapport while sharing knowledge
By getting the chance to unplug, demos allow colleagues the opportunity to be around individuals with whom they might not typically interact. 
"The best thing about demos is that I meet people who I don't work with every day — it's a very good time to socialize with those people," Agarwal said. "We're such a diverse and funny group of people and this time allows us to really connect." 
Even more importantly, though, is that moments of social exchange are also a conduit for learning opportunities. 
"As an engineer, I don't interact a lot with designers and user research people," Agarwal said. "So whenever they do the presentation, it's good to know what kind of research or design testing is going on because it happens in the early phases of a product feature." 
STAYING CONNECTED
Team members at Stash say that working remotely during the time of a pandemic hasn't prevented them from staying connected. The company still holds weekly demos via Zoom, in addition to weekly roundtables on managing during the pandemic, game nights, coffee meetups, virtual lunches with the founders, and learning sessions.
According to Landry, he has enjoyed similar benefits. 
"People you don't normally get to chat with can ask you a question," Landry said. "I've gotten a few questions about design and where it's headed, and about what customers think about specific things. It really becomes an open forum after the presentations to dive deeper into thoughts and issues that others might have."
Given the cross-functional nature of her role as a product marketer, Bentley is well-apprised of the nuances of Stash's products. Nevertheless, she still walks away with new insights about projects or developments an engineer might be tackling. 
"They don't dumb it down, but rather explain it in a way that a non-engineer would understand," Bentley said. "You go away having learned new technical nomenclature, and have more respect and more understanding of what your colleagues are working on."
Above all else, Stashers say demos help them stay connected to the product, mission, customers and each other, giving employees a fun and engaging opportunity to shine in front of their peers.
"Stash is different than anywhere I've worked, as we have such a strong sense of community," said Chief People Officer Gloria Basem. "People genuinely like working with colleagues in many companies, but Stash takes this to another level and demos are one way where this is evident."