In the age of work from home, many companies have had to reimagine how to maintain culture and normalcy amid uncertainty, opting for virtual editions of one-on-ones, town halls and happy hours.
Some companies have taken it a step further.
Simon Data's Co-Founder and CTO Matt Walker, like a rising YouTube star, hosted a virtual workshop walking his coworkers through the steps to solve a Rubik's cube.
His colleague, Chief Product Officer Doina Harris, led a similar video walkthrough on how to play bridge. 
"Both of these topics are very them," joked Nicole Lim, a DevOps engineer at the customer data platform. "But it's great because they understand we have the time, so why not pass our time learning something new together?" 
In the coming weeks, Simon Data will also host a virtual movie night. Most recently, the people operations team shipped out snack boxes to all 100 employees.
The events and gestures may have taken on strictly virtual means during the spring, but employees say the sentiment behind them is consistent with how Simon Data has always operated. 
"The idea for these came up through individuals in the company who have ideas — not from management in this case," Lim said. "They wanted to show they were thinking about us, that we're not alone, and that we're valued." 
Lim highlighted how Simon Data has leveraged its foundation of supporting employees both in and out of the office to accommodate its new (and temporary) fully remote team.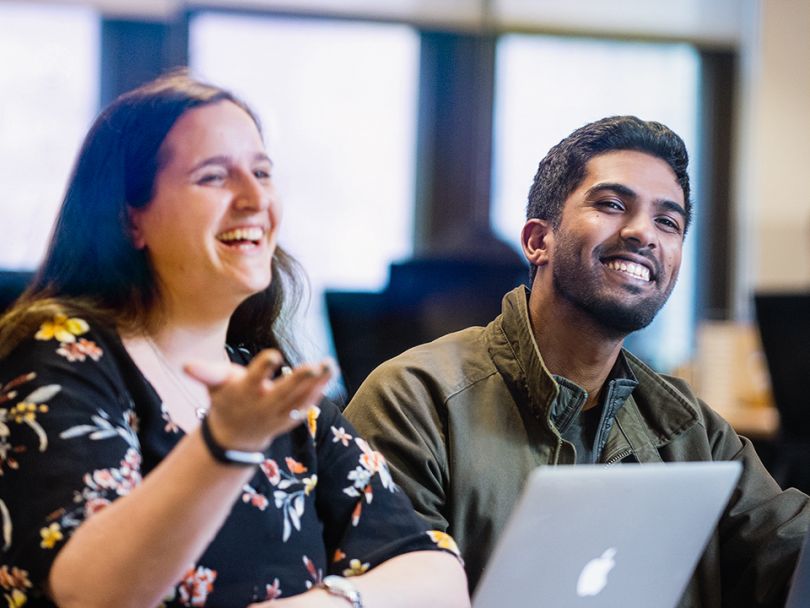 Breaking down virtual barriers
In March, when work-from-home sanctions hit Simon Data's Financial District headquarters, the company was more equipped than most to brace for impact: About 40 employees of its 110-person team work remotely, including Lim who lives in Portland. 
Yet, for some team members who have never worked from home, it was an adjustment. According to the company, they offered all in-office employees resources to build a professional remote office. 
FEEDBACK, PUT INTO ACTION
After receiving requests from employees, Simon Data launched a 12-week paid parental leave policy for all employees, regardless of gender. 
Leaders have also maintained some of the company's pre-existing practices, like an open-door policy, through "open Zoom."
Efforts have extended beyond Simon Data, too: CEO and Co-Founder Jason Davis has also stepped up to sustain Simon Data's volunteering and charity arm, Simon Gives, by matching up to $100 per employee who donated to a COVID-19 relief effort on their own.
"I've never worked for an organization where a CEO has done that before," Lim said.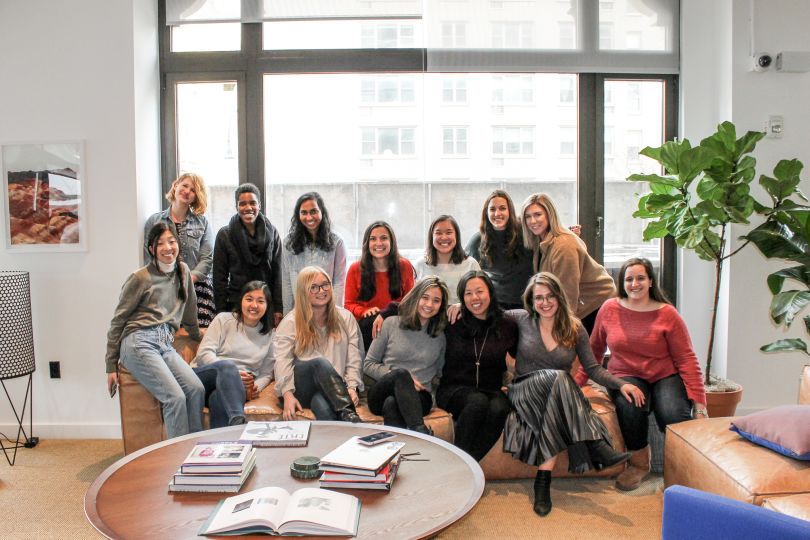 Part of the team — near, far, wherever you are
Despite the circumstances, most of Simon Data's culture initiatives created to foster camaraderie have continued, albeit in different ways.
Lim, a member of Simon Data's remote culture committee, introduced the randomly selected virtual one-on-one sessions, through the Slack extension, Donut, after she started six months ago.
Hoping it would provide remote employees like herself the chance to connect with colleagues she hadn't met before, Lim said it's still going strong today, with employees of all stripes participating. 
Donut has also been used to partner new hires coming aboard with a dedicated Simon Data buddy to address questions that fall outside day-to-day responsibilities. 
Simon Data's WFH Best Practices
Overcommunicate with colleagues and leadership about your needs. 
Match new hires with a remote buddy as a go-to resource for questions. 
Use a voting system that encourages company-wide participation to determine upcoming remote events. 
Keep a pulse on employee feedback by having leadership actively engage with members of their team daily. 
Another tradition that remains steady is Simon Data's culture belt, a replica WWE championship belt that's awarded biweekly to an employee nominated by the previous belt holder. Lim, the current belt holder, said she plans to send it to a colleague that's offered a helping hand. 
"The culture belt is a great way for us to keep in touch with what other departments are doing and celebrate wins across the company, even if they're not directly business wins," Lim said.
Elsewhere, Simon's Network of Women, or SNOW, has moved in-office breakfast discussions to a devoted Slack channel and a monthly virtual meeting. 
Since the group already invited remote colleagues to tune in virtually for previous meetings (and reimbursed them up to $15 for breakfast), the shift to remote-only SNOW meetings wasn't that much of an adjustment. 
And, for Lim and other members of the Simon Data team, the shift to going fully remote hasn't been that much of an adjustment, either.