"How many women do you have on your team? Are you happy with that number?"
Those are some pretty bold questions to ask an interviewer. But Tanya Smallwood needed to know the answer before she accepted a position as director of sales enablement at Frame.io, a video collaboration software company. 
"I don't have any aspirations to work somewhere that is male dominated," Smallwood said. "And the sales leader interviewing me really wanted to engage in that conversation. You don't get that reaction from leaders who are defensive." 
Smallwood was in. Frame.io's diversity numbers weren't perfect — but it was something she felt the company was actively working on. And as for those tough conversations? She noticed that the office hummed not only with jokes and lively chatter, but regular discussions around D&I initiatives. And shockingly, those discussions weren't uncomfortable. They felt "natural," according to Smallwood.  
 
It starts with one company, then two, and then hopefully spreads to other industries."

Helping employees navigate such weighty topics is Frame.io's diversity and inclusion committee, led by Anna Chalon, director of recruiting and D&I, and Rahul Kothari, a senior product marketing manager. With a cross-functional team, they've pulled together actionable processes to create more inclusivity and transparency at Frame.io. 
For them, change begins with frank conversations about representation and equity that extend past the confines of the office. In the world of tech, every company strives to be innovators and thought leaders, and Frame.io is no exception. What makes the company stand out, Chalon said, is its drive to have diversity and inclusion folded into its legacy.
"Why wouldn't we want to participate in a greater picture of human rights across the world?" Chalon said. "It starts with one company, then two and then hopefully spreads to other industries. We want to be able to look back and see that we took an early stand."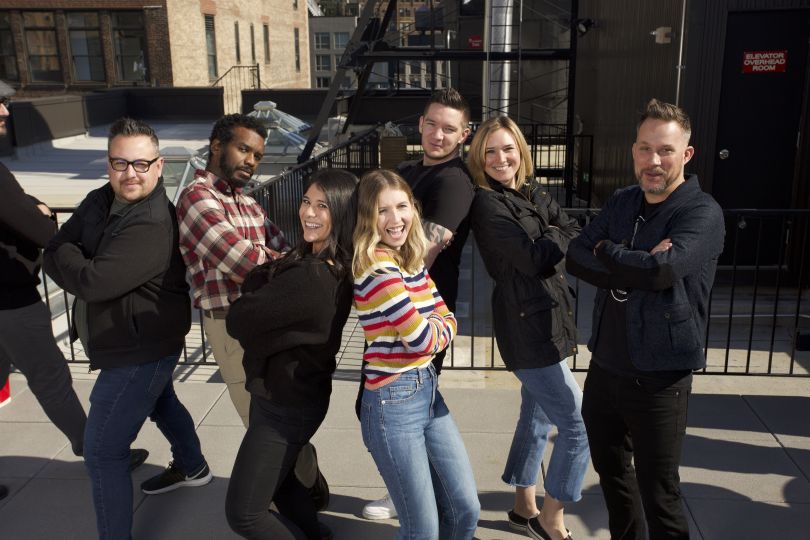 Why should tech care about diversity and inclusion?
Senior Product Marketing Manager Rahul Kothari: When you remove the human element from business, you lose. You're not contributing to the world around you and you're not pulling in the amazing perspectives from the people that you're trying to build a product for. When you sit in an ivory tower, you're not learning from others and you're not pushing people to see the world through different lenses — which is what makes us better and more empathetic people. 
What goals are in place at Frame.io in regards to diversity and inclusion? 
Kothari: We centered our goals around three objectives. The first is building a diverse team, which is key for building a world-class product and expanding our personal horizons. The second goal is to push the boundaries with D&I programming by keeping it relevant to our industry and giving people concrete takeaways they can apply immediately. The third is to build an inclusive culture within Frame.io and within our industry. That includes evaluating how to make sure our products are accessible to everyone and that we're telling the stories of people from all perspectives.
INCLUDED FROM DAY ONE
From the beginning, new hires at Frame.io are made to feel like they belong. Charlton Roberts, a senior engineering manager, recalls his first days as being full of meetings with his teammates — and with people he would have rarely worked with. "I was so surprised at the deep connections I made in just the first few days," Roberts said. "You never know what you might have in common with someone."
How successful have those efforts been? Can you tell they are making a difference?
Director of Recruiting and D&I Anna Chalon: If things don't actually improve in a tangible way, we're not doing it right. That's why I report on numbers and goals quarterly to the whole company. I think transparency is really important. We took a survey and had 92 percent of our employees agree that their teammates care about fostering a diverse and inclusive workplace. That shows people feel like this is a safe place. But what got me most excited was that we went from having 19 percent of women in our management career ladder to 46 percent in less than a year and a half. That's really impressive. 
Director of Sales Enablement Tanya Smallwood: You know that things are changing when you start to look around and you're chipping away at the "only syndrome," where you might be the only woman of color or the only queer person in the room. When you start to see that change, then you know that you're making an impact. 
What are some common mistakes companies make in regards to diversity and inclusion?
Smallwood: One of the mistakes that companies make, and I understand why, is they don't have difficult conversations. When you talk about D&I, you're talking about things that are uncomfortable. But if you avoid difficult conversations, you miss a lot of opportunities to enact the change. D&I can't be a conversation that happens once a quarter or once a year. It has to be a natural rhythm that you dedicate time, energy, money and resources to — because that's how you make progress.
Chalon: I recently learned about the concept of diversity debt. With technical debt, startups will move quickly and then later fix all the bugs in their code. But that concept can be applied to diversity, too. When you're at an early-stage startup, you just try to move as quickly as possible, and you may put diversity aside. But by doing that, it's so much harder to fix later. The consequences of not tackling this early are really heavy. 
A TRULY FAIR HIRING PROCESS
At Frame.io, every interviewer undergoes unconscious bias training to ensure a fair hiring process, but that's not all. "Awareness alone isn't enough to combat unconscious bias," said Anna Concepcion, a front-end engineer. As a result, Frame.io has implemented strategies to objectively evaluate candidates, including scorecards filled out by interviewers before they discuss candidates, standardized rubrics that keep the process fair, and anonymous grading on tech challenges.
Frame.io regularly takes its D&I goals outside the office. Why is that important?
Smallwood: Hosting events is a great way for us to showcase how serious we are around these kinds of initiatives because they're really helpful! After our women in sales panel, I had so many people reach out who wanted to further the conversation around compensation and how to ask for a raise. People are hungry to talk about ideas and learn. Those discussions wouldn't have happened if we hadn't opened up our space and contributed to the dialogue.
Chalon: We've also partnered with Code Nation a few times now. We host some of their students and pair them with mentors, organize some group activities to expose them to the tech startup environment and show them how approachable it can be. The goal is not just to increase D&I at Frame.io. The goal is figuring out how it can be the new reality everywhere.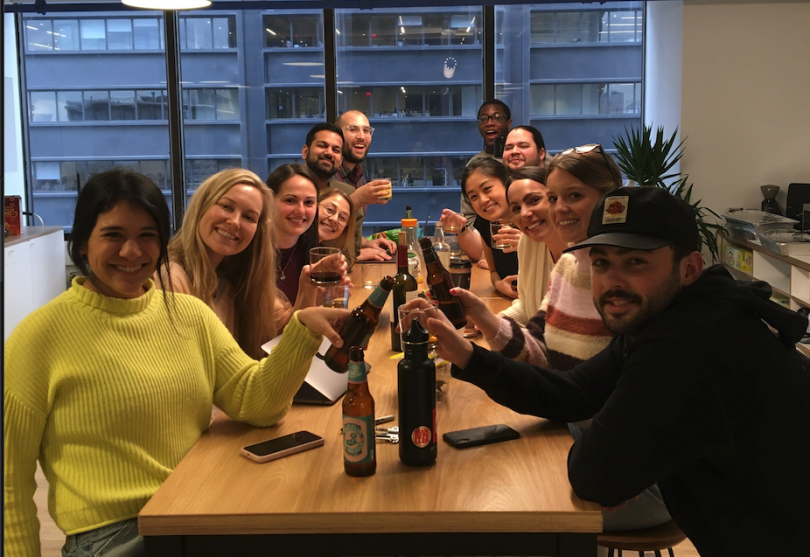 What advice do you have for other companies looking to expand their D&I initiatives? 
Chalon: I would say start today. The first step is talking about it. See how people are feeling about the inclusivity at the company and if they feel like they can be themselves. Do an audit to see what the current situation is. Maybe there's a solid foundation for D&I but people just haven't been prioritizing it. 
Kothari: Ask other companies what they're doing. You're not building intellectual private property with diversity and inclusion — you're building a community. There's an incredible opportunity to look around and work with other organizations to learn what they're doing that's working, and figuring out how to bring it to your company.