Now that we've transitioned into February and 2018 is officially in full swing, it's time to figure out your next career move. Fortunately, NYC has no shortage of awesome startups experiencing explosive growth — so dust off your resume and start applying!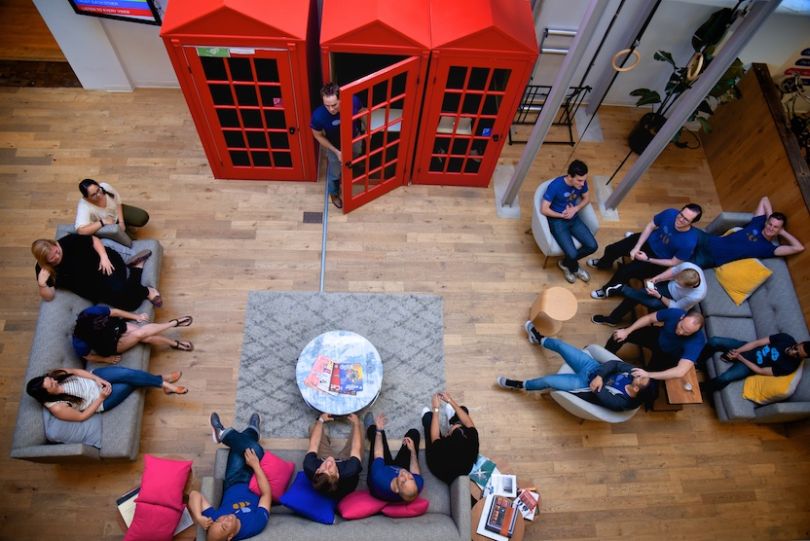 What they do: Foursquare uses location intelligence to connect users with businesses in their area and share recommendations with one another.
Coolest perks: Foursquare offers flexible time off, equity packages, generous paid parental leave and meal catering.
Notes from an insider: "At Foursquare, we invent the future of geo-contextual technology," said Sarah Spagnolo, communicators director. "Our location tech is the foundation of hundreds of thousands of apps you use every day — Twitter, Snapchat, Uber, Microsoft, Samsung and more — and powers industry-leading enterprise products and consumer apps that inspire millions around the globe. Join us!"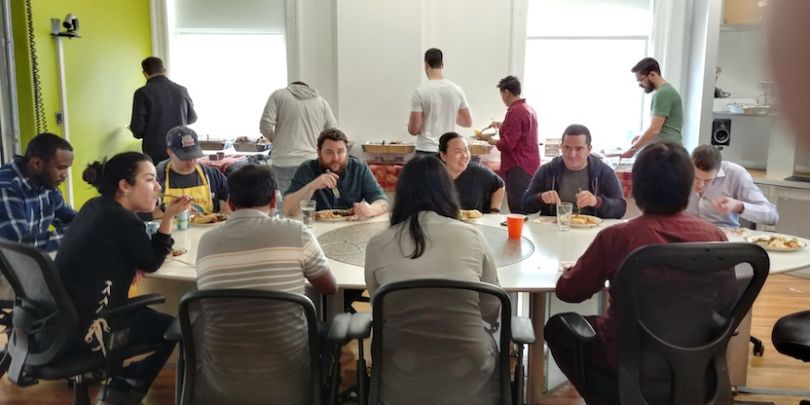 What they do: White Ops is a cybersecurity company that uses technology to detect and prevent online fraud.
Coolest perks: Employees enjoy free snacks, beverages and weekly team lunches. Additionally, each new team member receives a pair of Bose QuietComfort wireless headphones and a swag bag of company-branded goodies and t-shirts. They can also take advantage of learning and development opportunities to further their skills.
Notes from an insider: "I run a company of hackers fighting cybercrime, and I'm often asked if I ever recruit from the dark side," said COO and founder Michael Tiffany. "My answer surprises people: Black hats aren't good enough."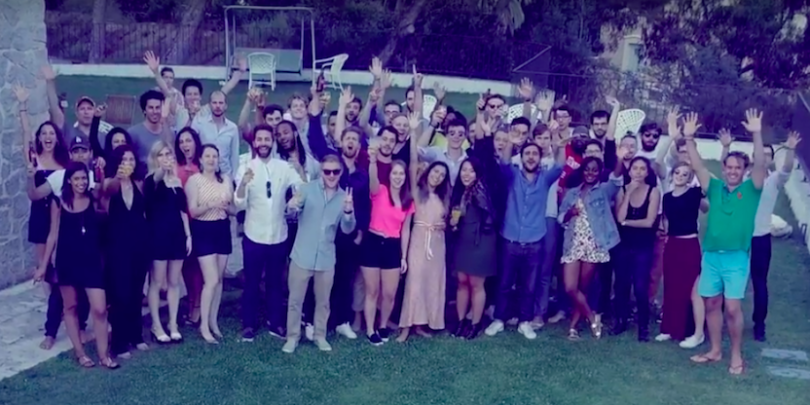 What they do: Aircall is redefining the traditional business phone by empowering teams to have smarter, more collaborative conversations from anywhere.
Coolest perks: Aircall offers unlimited PTO, commuter benefits and a gym subsidy. It also hosts a company retreat (last year's was in Barcelona) and allows pets to roam the office.
Notes from an insider: "We place an emphasis on having strong team dynamics and having fun as we grow Aircall," said Jeff Reekers, VP of marketing. "People filled with passion, curiosity and perhaps most importantly, a great sense of humor, are ideal candidates."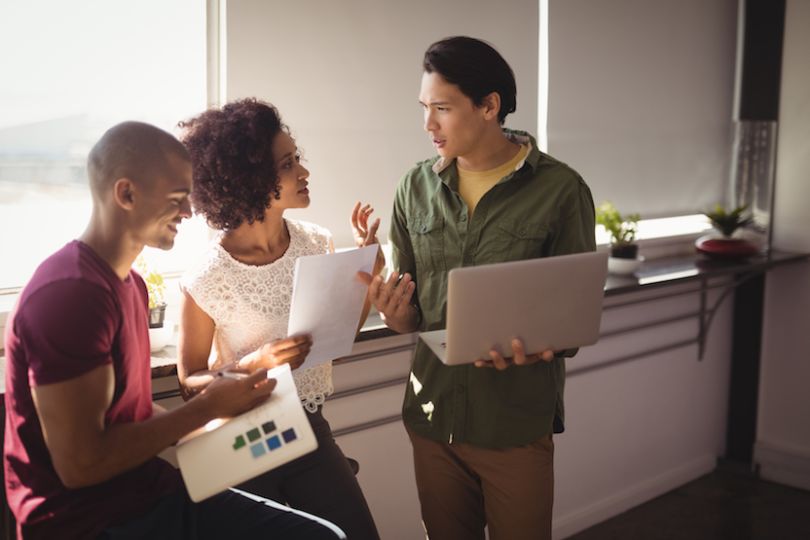 What they do: Socure uses digital identity verification technology to help businesses avoid fraud.
Coolest perks: Employees receive unlimited vacation, a flexible and remote work policy and full health coverage.
Notes from an insider: "Credit files don't tell the whole story, especially for millennials who got a late start, immigrants new to the country or anybody who's ever had their identity stolen," said director of engineering Alexandre Agular. "If you'd like to help build a network of trust online, we'd like to get to know you. Ideal team members share our vision, thrive on creative problem solving, play well with others and enjoy troubleshooting the future."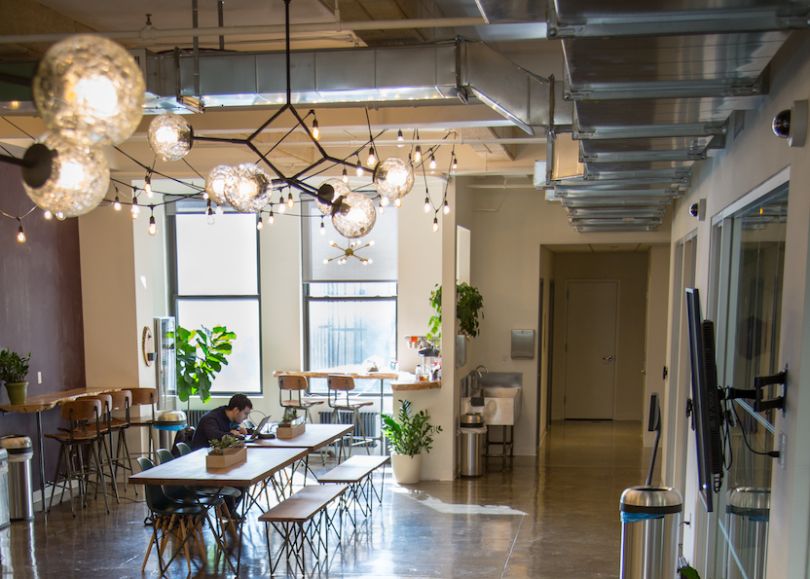 What they do: ThoughtWorks is a global tech consultancy that helps companies build cutting-edge software.
Coolest perks: ThoughtWorks offers training budgets, access to technical labs and sabbaticals along with core new hire development, a program designed to support all new hires within their first 12 months focused on skill building, continuous development and networking. It also offers parental leave and commuter benefits.
Notes from an insider: "ThoughtWorkers are always looking for opportunities to learn and share ideas," said Rachel Laycock, head of technology in North America. "An ideal candidate is committed to our values of providing revolutionary technology, consulting and software delivery to our clients, a desire to change the face of the IT industry and a drive to push their development forward through continuous learning and collaboration."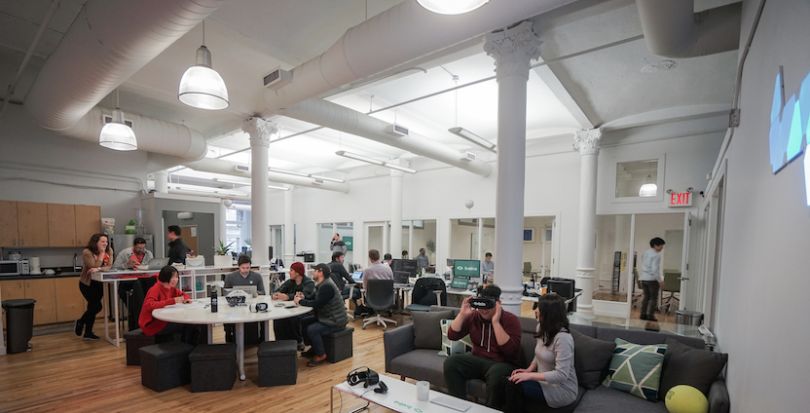 What they do: Using VR, LiveLike brings sporting events to viewers so they can feel like they're in the middle of the action.
Coolest perks: LiveLike offers employees unlimited time off, an annual stipend for professional development and a stipend for VR and sporting events. Team members also have access to all the latest VR/AR hardware, and can attend regular company outings.
Notes from an insider: "Our ideal candidate grows with the role on their own," said CEO Andre Lorenceau. "They come to the job ready, but are eager to learn new skills, and then help share that skill with others. The ideal candidate isn't just good — they make others better as well."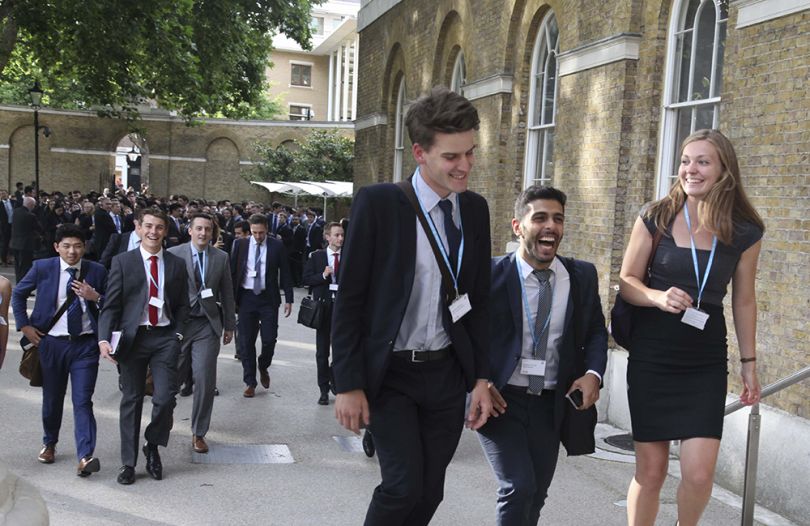 What they do: Deutsche Bank provides financial services to agencies, corporations, governments, private individuals and institutions. Its technology teams are responsible for the bank's entire information technology infrastructures, working closely with the businesses and other infrastructure units to modernize the bank's IT systems.
Coolest perks: Interns can take advantage of comprehensive technical and soft-skills training, a fast-paced environment and networking events to build their career. Successful interns also have the chance to join the Deutsche Bank Graduate Program in July 2018.
Notes from an insider: Future-focused developers, coders and programmers, as well as business and functional analysts who can enhance the way the banking industry runs today. Bright minds with a good record of strong academics and related work experience are encouraged to apply.