Throughout the United States, there are tens of thousands of nursing homes and rehabilitation centers, yet very few are equipped to handle medical crises.
To tackle this challenge, Call9 connects patient bedsides with remotely located skilled and compassionate physicians, as well as on-site first responders who are available 24 hours a day. After piloting this model in New York, the organization is ready to expand nationally.
We spoke to the team leading this initiative to learn what drives them, and how they plan to scale such a massive undertaking.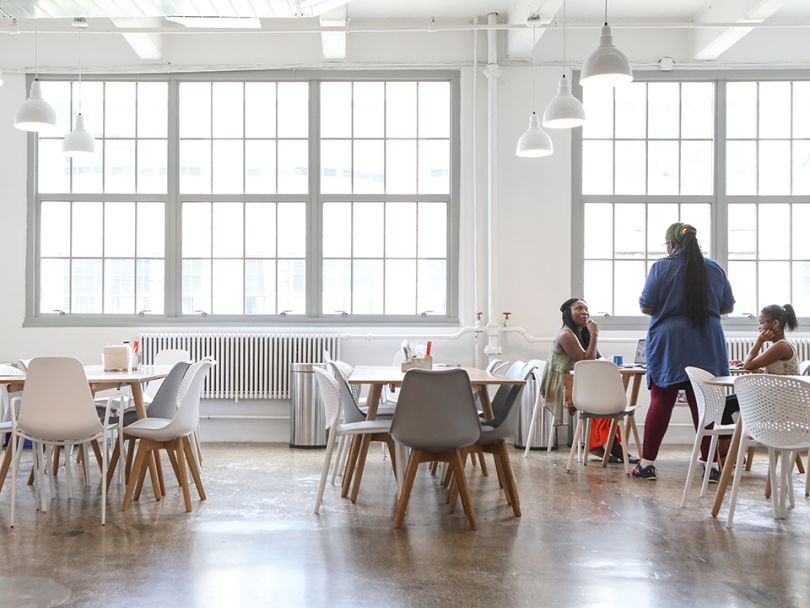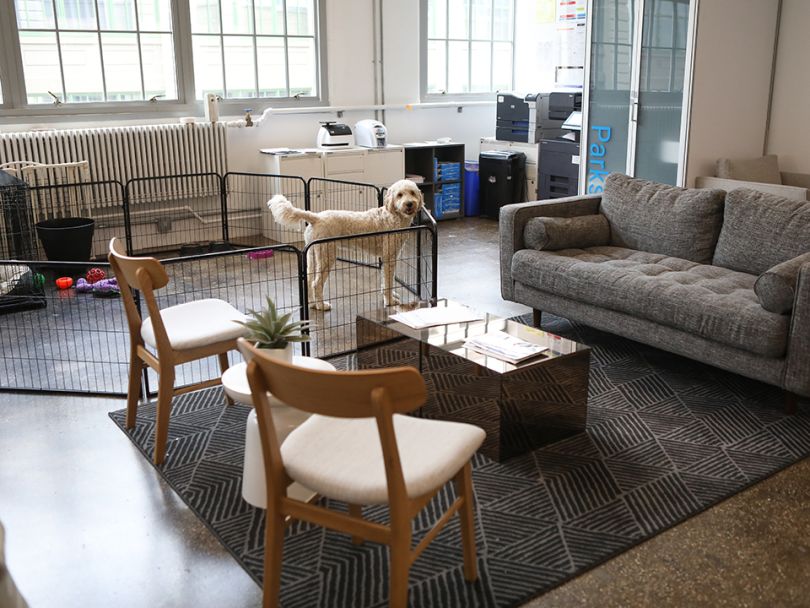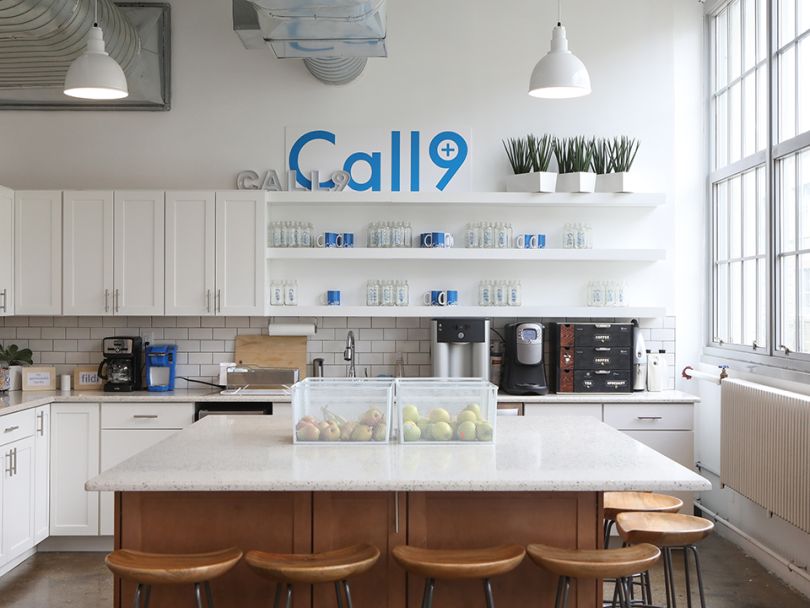 FOUNDED: 2015
EMPLOYEES: 210
WHAT THEY DO: Call9 powers a sophisticated, high-touch technology platform and multidisciplinary healthcare service that delivers bedside access to emergency medicine physicians and specialists to people in nursing homes and rehabilitation centers.
WHERE THEY DO IT: New York City.
NOTABLE CLIENTS: ArchCare, Centers Health Care and Anthem Blue Cross & Blue Shield.
GROWING UP: The company recently moved into an office three times the size of its previous digs.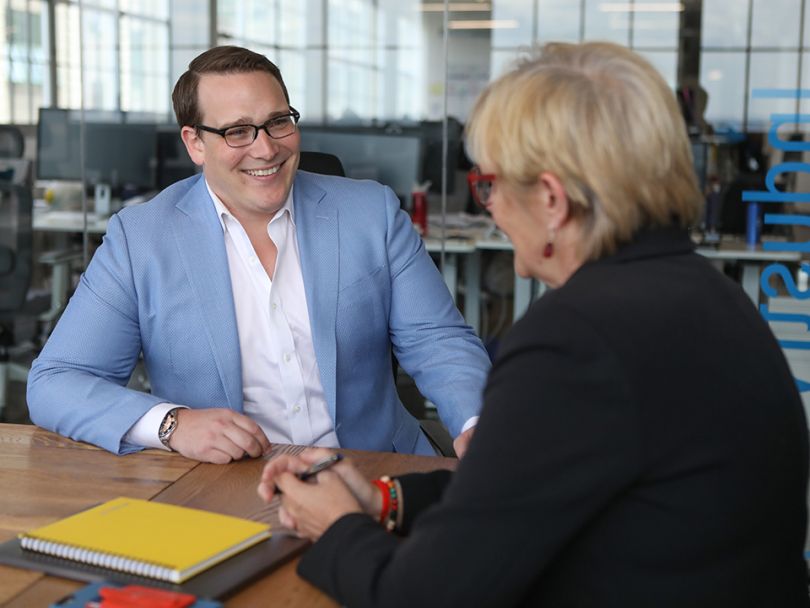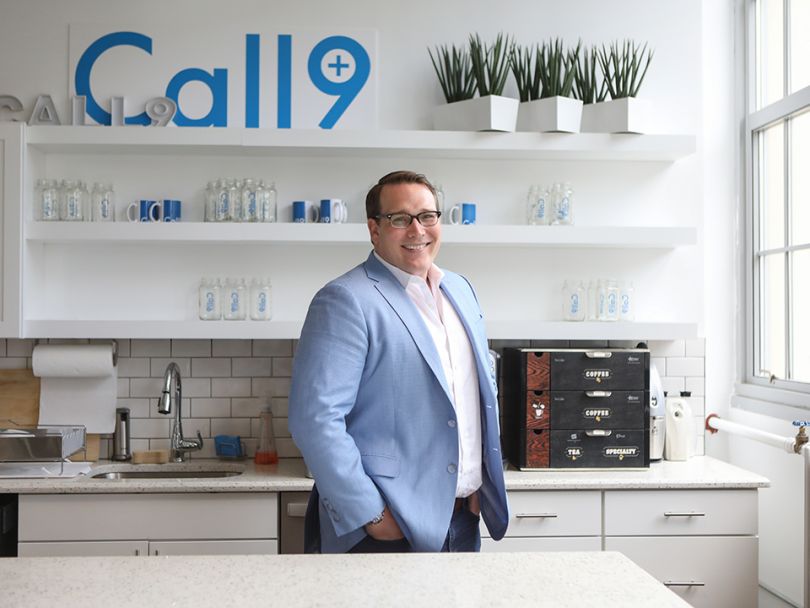 Timothy C. Peck, MD, Co-founder and CEO
Tim Peck is in charge of the overall strategic direction of Call9, including the health of its finances, employees and patients. He leverages his medical background every day to help make critical decisions for the business in order to better serve Call9's patients.
BEYOND WORK: Though he says he lacks the build for it, Peck is an active distance runner. He feels that by trying to get better at something he's not good at, he's able to constantly grow and feel humbled. He's finished two marathons in the past year.
 
What are the challenges you face as a leader in the healthcare space, and how do you remain focused?
I went into medicine for the greater social good and the good of individual people. When building and running a business, CEOs constantly face situations that require difficult ethical decisions. There's a lot of money involved in a high-growth company and a lot of temptation to abandon the greater good in order to get a quick gain.
What's made it easier to remain focused on our mission is our motto, "Do right by the patient and all else will fall into place." That motto comes from emergency medicine, because when a patient is actively dying and you don't know what to do, you can't walk away from the situation. You need to reset in your mind — you go back to the basics.
Can you describe a time when you lived that motto?
The year after we started Call9, I was exhausted from working overnight for several days. Around the Fourth of July, we got a call from a nursing home in Long Island because a patient with a broken arm was experiencing extreme pain from a cast digging into her forearm. She only needed to go to the hospital for an outpatient cast repair, but the nursing home only had the resources to drop her off and leave her at the hospital for three or four days due to the long holiday weekend. She was a dementia patient, so a hospital stay like that would have been awful.
I didn't know what to do because I was deliriously tired and overworked, so I got in the car and drove to Long Island and cut the cast down at her bedside so she'd be fine until we could replace the cast after the holiday. I ended up sleeping in the parking lot for 14 hours because I was so tired, but it was the right thing for the patient.
There are 15,600 nursing homes with millions of patients who are in need."
Can you share one thing that would surprise people about your company?
There are millions of transfers from nursing homes to emergency rooms, two-thirds of which are avoidable, resulting in $40 billion in unnecessary spending. In fact, 19 percent of ambulances that go to the ER come from nursing homes and rehab centers. There are 15,600 nursing homes with millions of patients who are in need. It's an ignored population, so I think the market size and population is often surprising to people.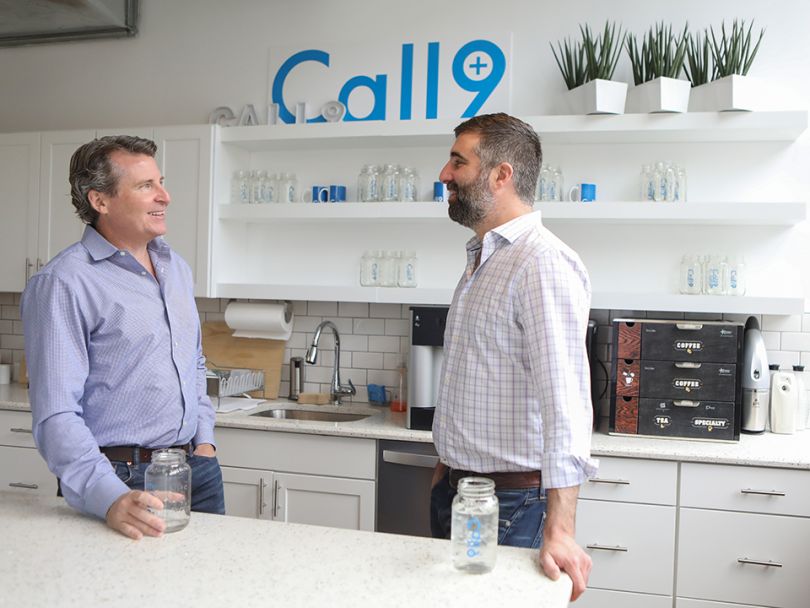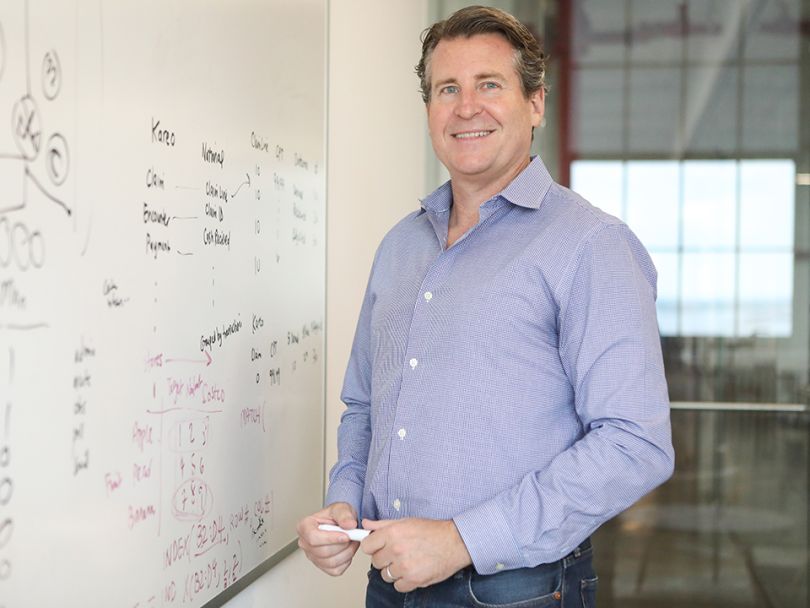 Sylvan Waller, Chief Operating Officer and Chief Medical Officer
Sylvan Waller ensures that Call9 delivers high-quality, evidence-based care to nursing home patients and residents at their bedsides in an efficient and scalable way.
BEYOND WORK: Waller loves the thrill and focus that's required in kitesurfing.
What initially drew you to Call9?
In order to do right by the patient, we must also do right by the physician. From the beginning, Tim had the vision to solve this problem by creating an environment at Call9 that fostered community and support so physicians felt taken care of. Breaking down the silos that physicians tend to operate in is one of the things that attracted me to Call9.


What was your biggest fear when you started, and how did you overcome it?
One of the concerns you have with a startup is with the success and the speed at which it's scaling. Is this the beginning or the end? Was the success Call9 had in the two years before I joined the height of their success?
My experience, having been here for 10 months, is very much that we have all of the right pieces in place. We have more patients who want to have a voice in their care, and families who want their loved ones to be able to receive treatment in the comfort of their nursing home beds. Payers want to implement this model and participate in the shared savings. Emergency medicine physicians are interested in working in telemedicine, to get outside of the hospital environment and practice in a way that is really patient-friendly.
We also have the leadership to execute. We've created the culture and organization to always be learning, to be able to take advantage of the market opportunity, and to do the right thing for the patient and always put them first.
We've created the culture and organization to always be learning."
Where do you see Call9 in one year? In five?
In the next year, we expect to go from being primarily focused in New York to being in multiple markets across the U.S. In five years, I see Call9 continuing to be the market leader in the post-acute care space, bringing emergency care to the bedside, and partnering with the nation's largest skilled nursing facility operators and all of the leading insurance payers.
Our platform will be much more intuitive and it will continue to be more data-driven, using AI and machine learning. It will be able to facilitate interaction between the care team, the patients, the families and the facility. Video will continue to be refined and more informed, and it will be an even more important part of our platform.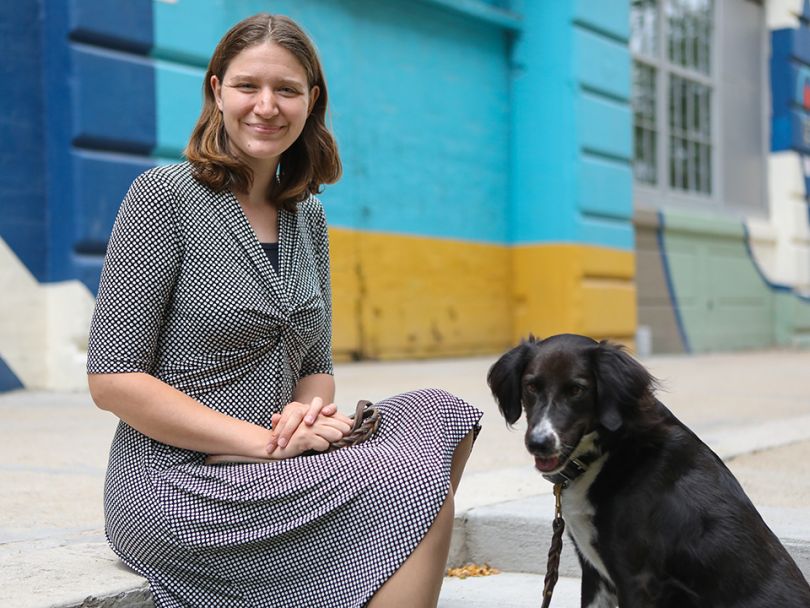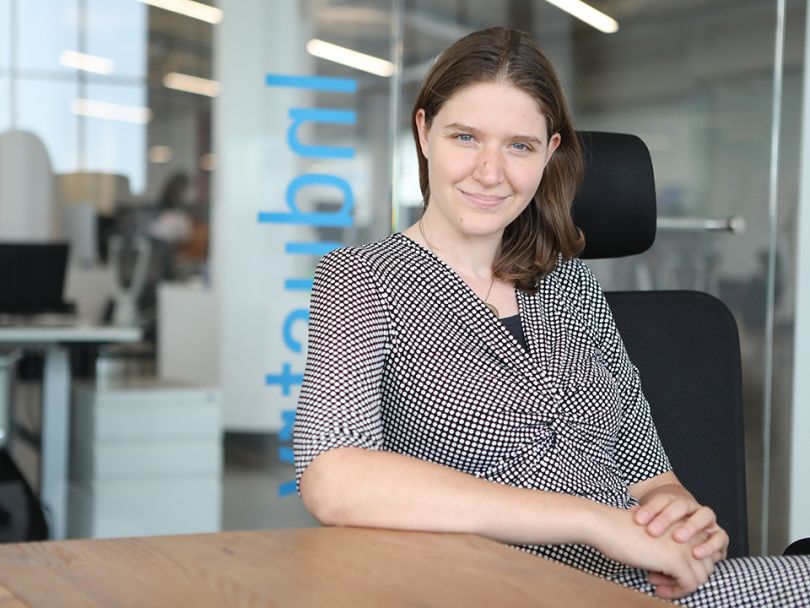 Jess Mink, VP of Product and Process Design
Jess Mink works with internal and external stakeholders to acquire the best software for Call9.
BEYOND WORK: Mink and her dog, Beau, are active search and rescue volunteers. Together, they comb wooded areas searching for lost hikers, overdue hunters, autistic children, wanderers with Alzheimer's and other individuals who have gone missing.


How has your role at Call9 evolved over time?
I learn as much in a month here as I did in a year for most of my jobs. When I first got here, my goal was to learn enough to be an effective product manager for the company, since we didn't have any. I learned to do the day-to-day, nitty gritty work and started setting up some of the approaches we've built off of since then.
With those processes, George Ma, our amazing designer, took over the day-to-day of product management, which freed me to spin up the process design organization and help the clinicians build out a spirit of safe experimentation and workflow evolution.
I learn as much in a month here as I did in a year for most of my jobs."
Tell us about a moment one of your leaders "walked the talk," demonstrating a true commitment to culture.
Several months back, we were growing our business faster than we could hire new doctors who met our standards. So instead of hiring just anyone, our CEO Tim took shifts when necessary.
Instead of just taking the shifts at home, as would have been the easy default, he put together a team, went directly to the nursing home and used it as an opportunity to experiment around how we see patients. He had our lawyer work as a medical scribe for him, had an extra paramedic looking up information, iterating on a new approach that allowed him, the physician, to spend almost all of his time on direct patient interaction and medical decision making.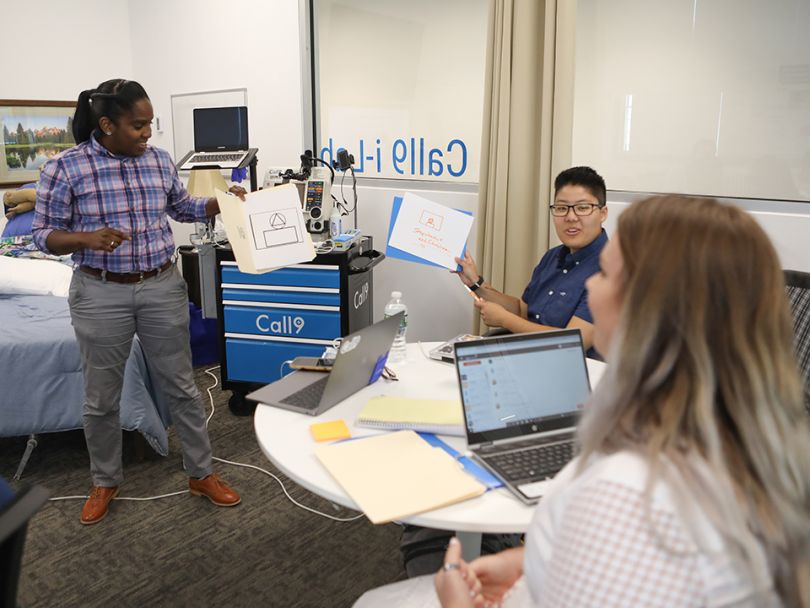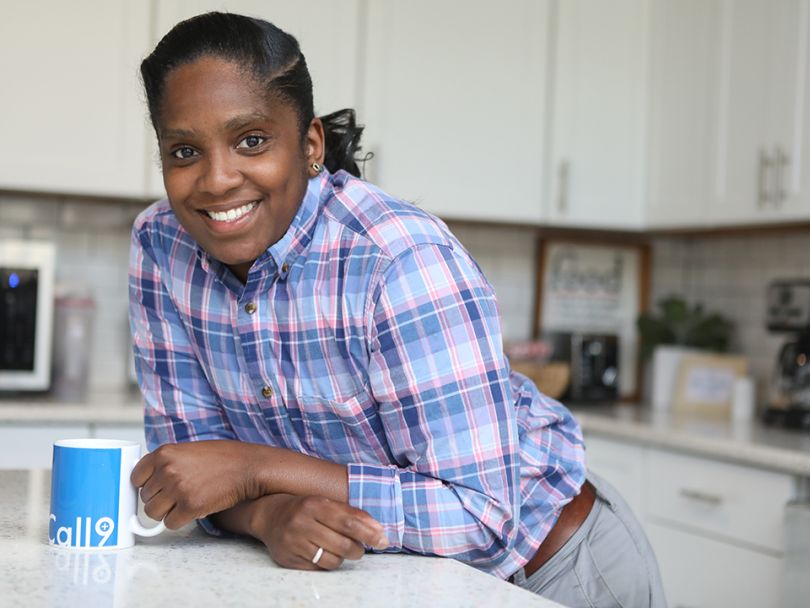 Erika Green, Director of Service Operations
Erika Green oversees Call9's clinical care specialists, a team of emergency-trained first responders who work on-site in the nursing home 24 hours a day and are essentially the extended hands of Call9's remote physician team.
BEYOND WORK: Erika collects chess sets. Her search for unique sets has encouraged her to travel, attempt other languages and meet interesting people.


How does the culture at Call9 inspire and empower you to pursue new career opportunities?
Some time ago, I began exploring graduate school options. I'd always intended on going, but for the most part expected to pursue something in the realm of a physician assistant program. A few months ago, I found myself having a conversation with administrators of an MSN/MBA program. Historically, business administration was always toward the shallow side of my aptitude, but Call9 puts a lot of faith in me. I've been given tasks that have drawn me well out of my wheelhouse, and yet I was provided space, support and tools, fully expecting I'd fill the role.
I've been given tasks that have drawn me well out of my wheelhouse, and yet I was provided space, support and tools, fully expecting I'd fill the role."
Tell us about a moment when everything clicked for you and felt like you were in the right place.
During undergrad I started watching the show "House." Dr. House had a team of smart, thoughtful, personally and professionally engaged people. They'd spend time brainstorming, whiteboarding, sharing meals, solving problems and ultimately taking amazing care of patients. I imagined being a part of a team like that. My first few weeks at Call9 felt like an episode of "House." We had the whiteboards and brainstorming sessions and we had people who needed and wanted our help. I'd found my team.