The days are getting longer, weekend trips to Montauk are coming to an end and schools are back in session. Though summer's almost over, your next opportunity awaits. NYC tech startups are growing at a rapid pace: Check out some of the local companies searching for fresh faces.
What they do: Yext is a digital knowledge management platform that gives companies control over their brand experiences across multiple channels.
Perks: Yexters enjoy unlimited vacation and plenty of happy hours, guest speakers and daily meal delivery allowance. They can also attend a number of lunch and learns, employee mentoring programs and more.
Note from an insider: "At Yext, we're looking for the best and brightest, but beyond that, we're looking for people who are up for the challenge and opportunity of joining a fast-growing company with limitless potential," said Skip Schipper, chief people officer at Yext. "Yexters care about each other's success, and are lifelong learners who are hungry to be part of something special."
What they do: CB Insights uses machine intelligence to gather data and provide readers with intelligence on high-growth private companies.
Perks: Employees receive daily lunch stipends as well as an education stipend after six months of employment. They're also invited to annual company offsites and bi-annual peer awards.
Notes from an insider: "Ideal candidates — particularly for our sales team — are passionate, have grit and never give up," said Director of Sales Development Lauren Dadigan. "They should fit in well with our culture of happy, helpful, humble and hungry individuals. If you are looking for a role at a company where you will learn every single day, this is the one for you."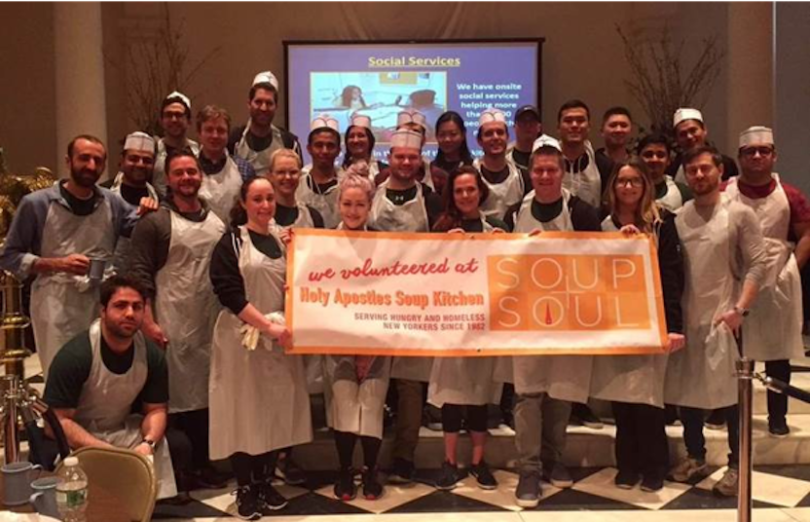 What they do: Fluent is an adtech company that uses real-time, self-reported consumer insights to connect companies with their target audiences.
Perks: Fluent employees receive regular catered lunch and can attend monthly company events. They can also take advantage of a matching 401k program and fully stocked kitchen and bar.
Notes from an insider: "Ideal candidates are the perfect balance of analytical, creative and driven," said President and Co-founder Matt Conlin. "We love delivering great results for our partners while enriching the lives of the millions of consumers we engage with on a daily basis, so candidates who share those passions fit in well with our culture."
What they do: Turbonomic's automation software enables on-premises and public cloud to self-manage in real-time.
Perks: Employees receive unlimited PTO, in-office yoga classes and career development funding. They also have access to telehealth appointments, employee-supported charity events and a slew of other unique perks.
Notes from an insider: "We have a culture that encourages and rewards people who are confident, curious and creative," said Chief People Person Kara Gilbert. "If you work with a sense of urgency, are fearless in your decisions and can collaborate while coaching and while being coached at the same time, you'll find success here. We believe a highly engaged team, aligned around a clear and focused mission, are essential for making customers happy and driving innovation."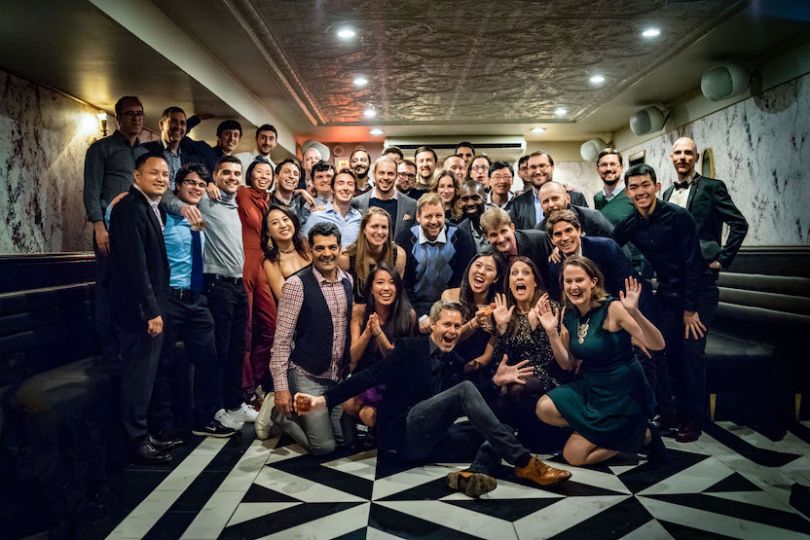 What they do: Cockroach Labs builds infrastructure that helps developers. It's the team behind CockroachDB, an open source, distributed SQL database.
Perks: Employees receive regular catered lunches, learning and development opportunities and relocation support. The company has regular team outings and offers paid parental leave, flexible time off and more.
Notes from an insider: "We look for people who are passionate, curious and who like to solve challenging problems," said Head of People Lindsay Grenawalt. "One of our core values is respect, and it's important for our team to approach discussions with humility and an open mind to guarantee that we'll learn something new or appreciate a problem from a new perspective."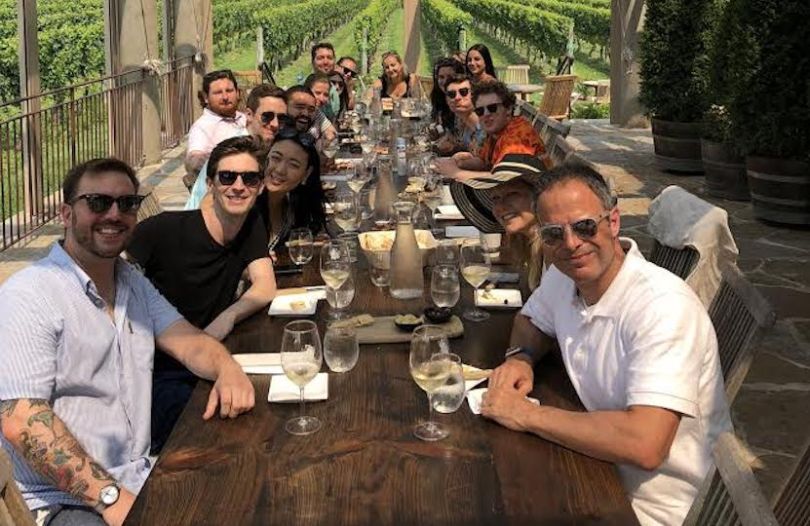 What they do: Talkwalker is a social media analytics platform that monitors and analyzes online conversations on social networks to help companies promote their brands.
Perks: Talkwalker employees can take advantage of cell phone allowances, summer Fridays and are invited to a number of company outings and offsite meetings.
Notes from an insider: "Ideal candidates are passionate about social media and technology and have a can-do attitude," said CEO Todd Grossman. "When we interview applicants, we're looking for people whose career can grow with the company."
What they do: Reonomy is a big data and analytics company that is revolutionizing the world of commercial real estate, providing invaluable insights to the industry and beyond.
Perks: Employees receive 100 percent medical coverage, unlimited PTO and discounted gym memberships. They also have access to free CitiBike memberships and Spotify subscriptions, as well as regular catered meals.
Notes from an insider: "Reonomy seeks humble visionaries — those that can bring grit and intelligence to the workplace, yet remain lighthearted and still have fun on a daily basis," said Director of Talent Devon Satnick.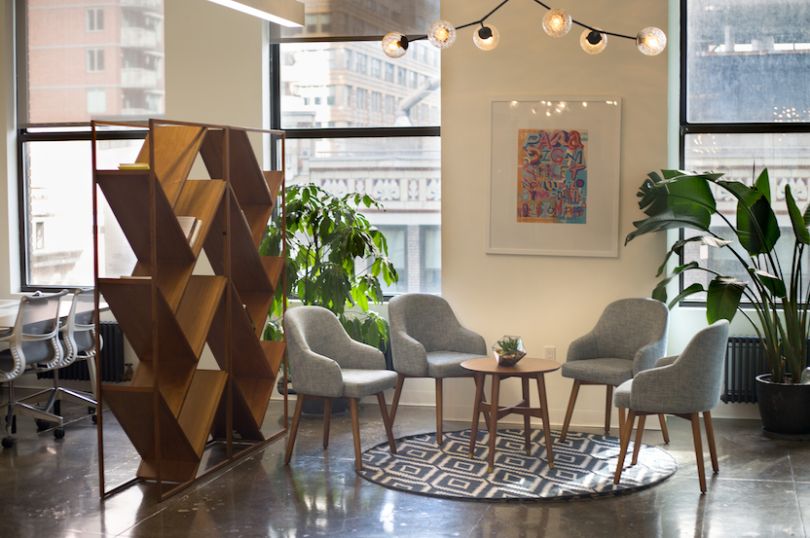 What they do: ThoughtWorks is a global technology consultancy that works with clients to deliver disruptive technology.
Perks: ThoughtWorks offers training budgets, access to technical labs and sabbaticals along with Core New Hire Development, a program designed to support all new hires within their first 12 months focused on skill building, continuous development and networking. It also gives employees ample PTO, parental leave, commuter benefits and more.
Notes from an insider: "ThoughtWorkers are always looking for opportunities to learn and share ideas," said Head of Recruitment, North America, Roni Smith. "An ideal candidate is committed to our values of providing the best solutions to our clients and a desire to change the face of the IT industry. Along with their technical ability, candidates should be passionate in their drive to push their development forward."