There is nowhere else in the world more energizing to live and work than New York City. Companies across sectors are pushing their industries forward with game-changing ideas that rest on the notion of a better tomorrow. Those companies are powered by hard-working, hustling employees who are among the best in their fields. It's an incredible ecosystem to be a part of — and now is your chance.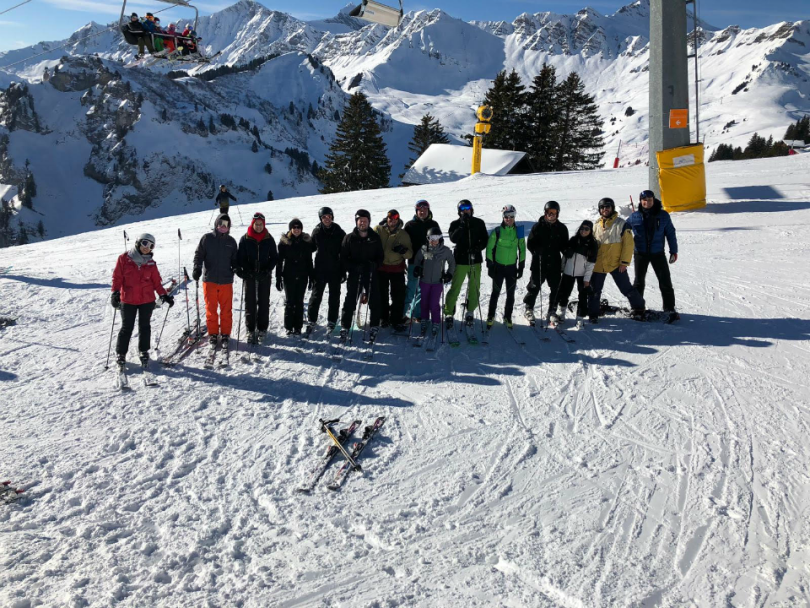 What they do: SpotMe works with companies across industries to build custom engagement platforms. Their tools — which range from cloud-based solutions to custom event apps to thought leadership — are built to help meet the individual needs of companies around the world.  
Coolest perks: SpotMe recognizes that perks and benefits help drive company success, and thus offers competitive pay as well as 401(k) with matching. Health, vision, life and disability insurance are also part of employee coverage. SpotMe offers flexible hours, monthly phone and gym reimbursement as well as opportunities to travel around the world with the SpotMe team.
Notes from an insider: "SpotMe is focusing on growing its sales and marketing teams to extend its positioning from event platform into digital experience platforms for employees and customers," said Head of Sales Caleb Chase. "Our vision is to create a powerhouse team whose background in enterprise SaaS software will help attract new logos, define new market opportunities and grow our brand. Our ideal candidates are passionate about understanding our customers' greater stories and solving their business problems. Curiosity, high energy levels and a growth mindset are critical for success."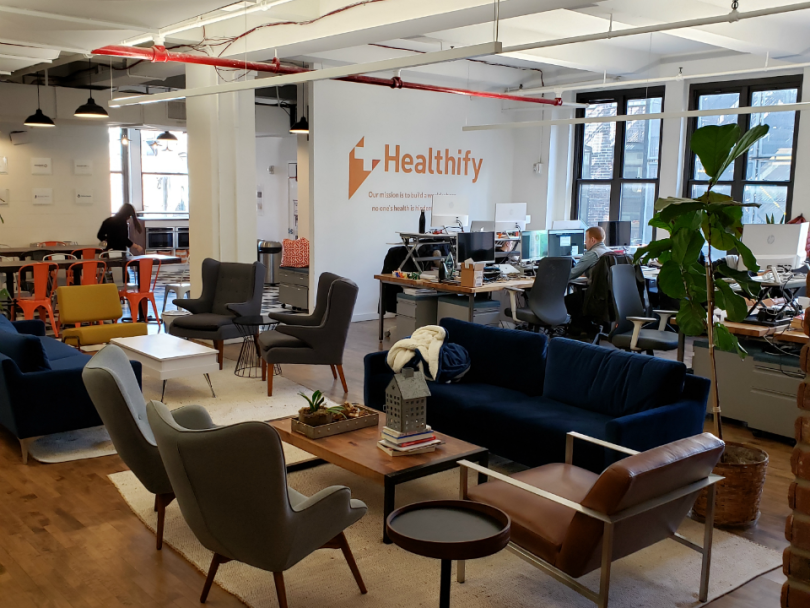 What they do: Healthify builds healthcare software that social workers and nurses can use to help improve the outcomes of their patients. Healthify's suite of tools are all created with the goal of helping healthcare providers locate social services and gather data on the local social determinants of a community's healthcare options.  
Coolest perks: Healthify's wellness-focused mission extends to employees, too. The company provides 100 percent coverage for medical, dental and vision insurance with FSA options, as well as wellness stipends for things like gym memberships, ClassPass and more. New parents receive 16 weeks of paid parental leave, with part-time options when they return. Employees can work from home, or use a pre-tax MetroCard to get to and from the office. Each new employee is eligible for a 401(k) with 4 percent match, a new MacBook and headphones, as well as a $500 equipment allowance. Employees can enjoy in-house lunch and learns, or take the learning external with a $1,000 per year education reimbursement.
Notes from an insider: "We enjoy meeting people who share in our commitment to our core values: leading with empathy, leaning into vulnerability, rising above the status quo and working with grit and wit," said CEO Manik Bhat. "It's important to us that our company reflects the communities we serve, so we encourage people from underrepresented groups in tech to apply."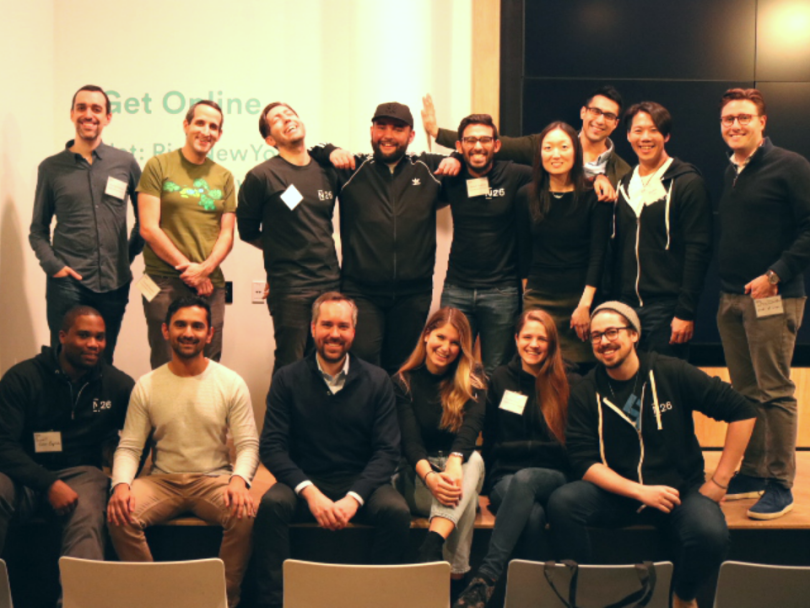 What they do: N26 is reimagining the future of banking for the digital age. The company has already established itself as the fastest-growing mobile-first bank in Europe, with more than 2.3 million customers. Now, the company has its sights set on a United States launch this year.  
Coolest perks: N26 provides full physical, mental, dental and vision healthcare plans, as well as discounted gym memberships, to keep employees feeling their best. A 401(k) plan, paid holidays, generous PTO and sick days are also part of the package. Commuter benefits help employees get to and from work, while a paid trip to the company's headquarters in Berlin is offered to all new employees. The company frequently comes together for outings ranging from happy hours to group fitness classes. Finally, the pet-friendly office welcomes furry friends of all kinds.
Notes from an insider: "If you're a highly motivated and driven person who's analytical, creative and a problem solver — then I think you'll fit in well here at N26," said Strategy and Operations Associate Roshni Joshi. "While everyone is very focused on making an impact on their core areas of responsibility, we're also always willing to lend a hand and support one another. Collaboration is key."
What they do: Smartly builds tools for companies, both young and established, to reach customers where it counts. Smartly's advertising solutions are built upon their speed, efficiency and creativity, while offering measurable, scalable results.  
Coolest perks: Smartly keeps employees healthy and rested with health insurance coverage and five weeks of paid vacation time. Parental leave is offered for new parents, as well as short and long-term disability insurance. A 401(k) helps Smartly employees plan for the future, while learning and development reimbursements keep employees sharp and ready to build the future. In the office, there are snacks a-plenty, and out of office, team outings foster connections.
Notes from an insider: "A common thread in all of our employees (Smartlies) is a willingness to take ownership and roll-up their sleeves, all with a customer-centric mindset," said Founder and CEO Kristo Ovaska. "Trust, transparency and feedback are cornerstones of our company culture and we look for candidates who embody these values and are hungry to take on new challenges."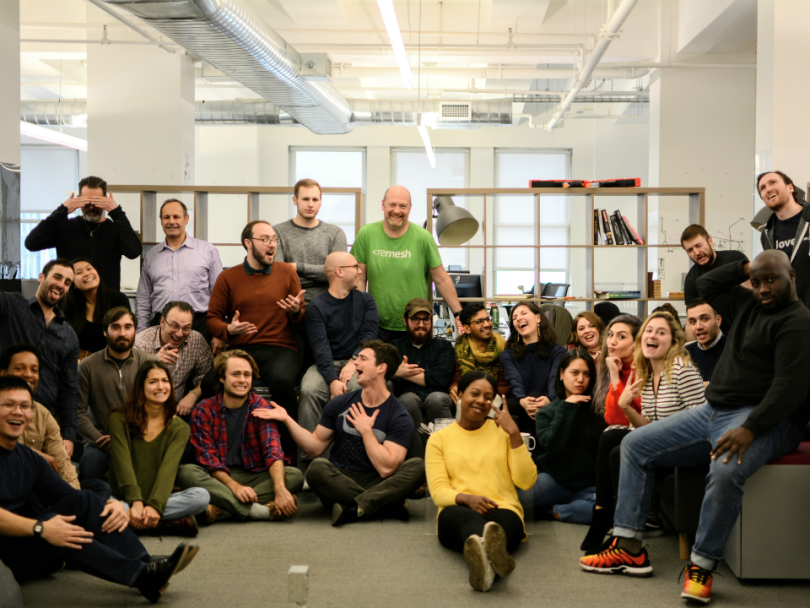 What they do: Though Remesh is powered by artificial intelligence, it works to engage an audience in real time and garner valuable insights on a variety of topics. Companies looking to understand a market, improve a product or craft new customer experiences rely on Remesh for the insights they need, at the speed of tech.
Coolest perks: Remesh's perks and benefits empower employees to be their best selves. Medical, dental and vision coverage, as well as a 401(k) plan help set the framework for success. The company offers a flexible work environment, with an office centrally located in Manhattan's Flatiron neighborhood. Stipends for ongoing learning, an uncapped commission structure and a culture of celebration keep the company thriving.
Notes from an insider: "At Remesh, we are united in building a product that can help create a more empathetic and understanding world, and we hire to fit that mission," said VP of People Science Anthony Caputo. "Our people give us a competitive advantage because we know each person we hire has a unique and advantageous contribution to make, both personally and professionally. This is the high-performance culture we are trying to build: one of sensemaking, compassion and continuous improvement."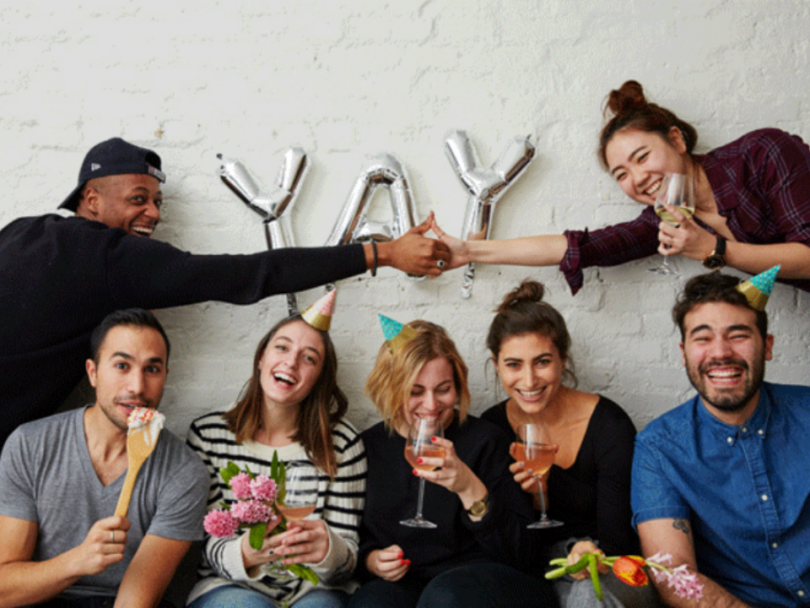 What they do: Common is a co-living provider with rental locations in six cities and counting. Common renovates, manages and oversees community activities for all of its locations. The co-living experience allows Common to provide beautifully designed, amenity-filled apartments at under-market prices.
Coolest perks: Common takes employee wellness seriously, with a package that includes medical, dental and vision insurance with FSA/HSA options, life and disability insurance and paid vacation and sick days. New parents receive up to 16 weeks of paid leave, and all are eligible for flexible working hours. A 401(k), company equity, and job training opportunities keep employees invested, while a fully-stocked kitchen is complemented by weekly team lunches and happy hours.
Notes from an insider: "I love hearing from candidates that are both extremely detail-oriented, but can also see the bigger picture and impact of a project," said CTO Adam Gotterer. "At Common, our product is constantly growing and molding to the needs of our members and partners. Our culture rewards people who work hard on the little things but can also be strategic and think big."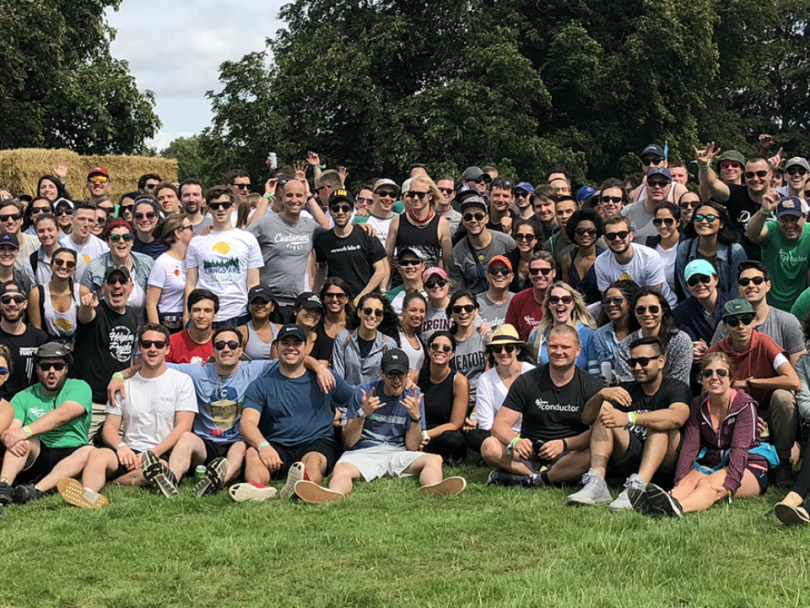 What they do: Conductor helps companies develop a "customer first" approach to marketing. Through the creation of relevant and optimized content, Conductor works to not only get fresh eyes on a company, but make them stand out as a valuable resource to consumers.
Coolest perks: Conductor employees receive fully-paid healthcare with a One Medical membership and a flexible PTO policy. Parents receive 16 weeks of paid parental leave, with 10 days of "backup childcare" annually built in. Volunteer opportunities are available through the Conductor Foundation, and the Women of Conductor program regularly hosts speakers and learning initiatives. As Conductor is a member of the We Company, employees receive perks from Meetup and Flatiron School, as well.
Notes from an insider: "Conductors are dedicated to humanizing marketing for both our customers and their customers. Regardless of their role, they are extremely passionate about technical innovation and how we can use it to get creative and find solutions to help people," said CTO Neetu Rajpal. "We're looking for people who can continue to drive that mission. Our people-first culture thrives on prioritizing the personal and professional growth of every Conductor. You can see that in the day-to-day as colleagues work hard to help each other learn and succeed in the workplace and beyond."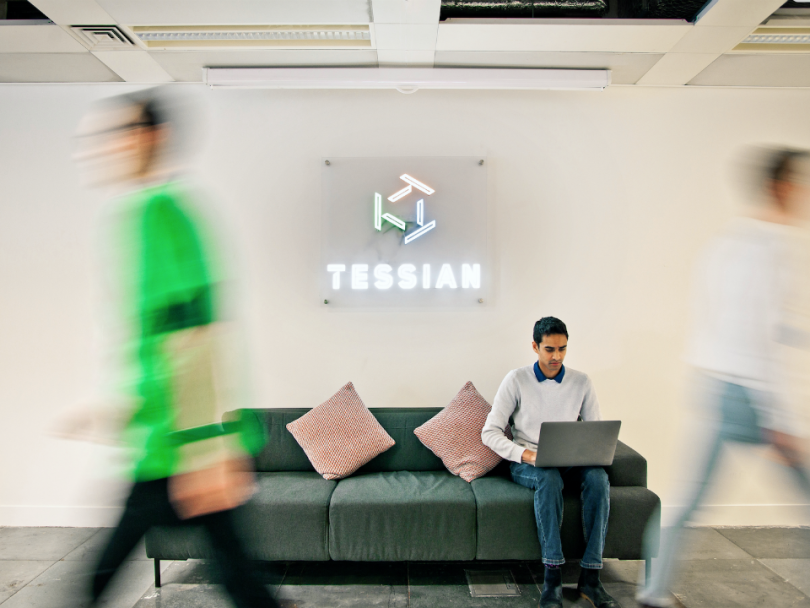 What they do: Tessian uses cutting-edge machine learning technology to help protect individuals and companies from email-based cyber security threats. Using what they call their "Human Layer Security" platform, Tessian secures the millions of bytes of sensitive data transmitted over email every day.
Coolest perks: Tessian offers its employees a range of healthcare, vision and dental insurance packages, with the lowest tier being 100 percent covered by the company. All employees are eligible for company equity as well as a gym subsidy. New employees are whisked away for two weeks of training at the company's London HQ, and back in New York they enjoy a stocked office kitchen.
Notes from an insider: "Our team is passionate about our mission: using technology to better understand human relationships and communications in order to keep sensitive data and systems private and secure," said Head of US, Ben Freeman. "We're looking for bold, courageous and talented people who thrive working independently and as part of a team to help drive this mission."