Finding a company whose ambitions match your own isn't exactly easy. The good news is that New York is full of companies with big goals, from young startups looking to shake up established industries to established industry leaders preparing to launch their next big thing. The even better news is that many of these companies are looking for top talent right now. Exciting stuff, right? Keep reading to learn more about what five of New York's most ambitious and fastest-growing tech companies are working on.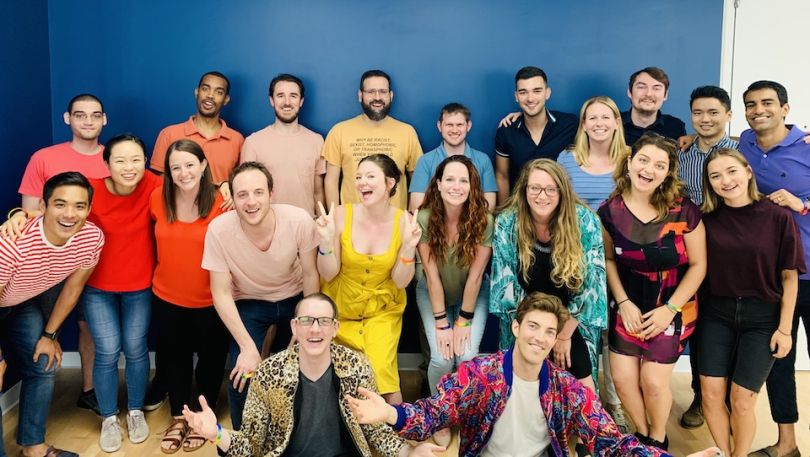 What they do: Covera Health uses data analytics and partnerships with healthcare providers across the country to help prevent radiology misdiagnoses, with the goal being to increase the quality of patient care while reducing overall costs.
Coolest perk: Covera Health values transparency and collaboration, not silos. The company provides its team ample opportunities to grow professionally by working on cross-departmental projects. To fuel all this collaboration, Covera Health keeps its kitchen fully stocked with cold brew on tap, cheese, hummus and plenty of other tasty snacks.
Surprising fact: "Everyone enjoys meeting at the lunch table to eat and chat each day, whether we talk about things work-related or not," said Operations Lead Shane Courten. "It is so nice to work at a company comprised of people who really care about each other. I believe it makes us feel connected to the mission and to each other."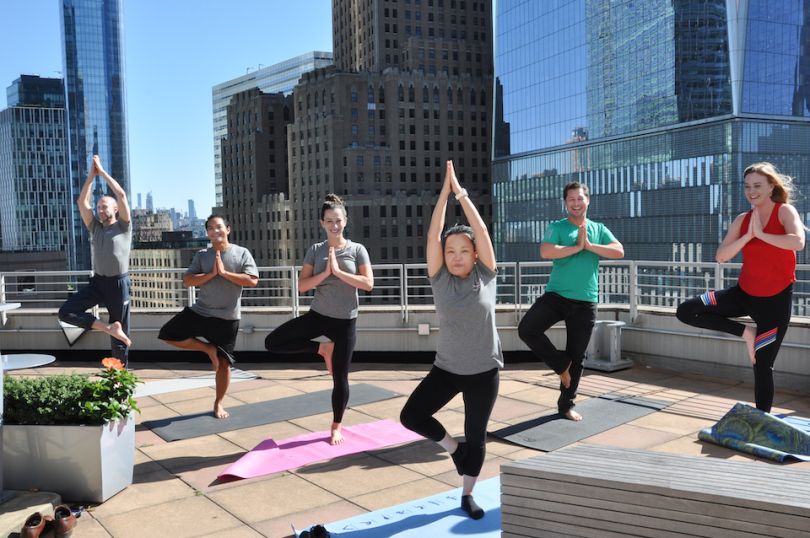 What they do: EquiLend's technology and services are designed to increase efficiency and automation in the securities finance industry.
Coolest perk: When it comes to perks, EquiLend's focus is on the health and happiness of its team members, both inside and outside of the office. Weekly yoga (held outdoors on the terrace), a kitchen stocked with snacks and a casual dress code are a few of the awesome in-office perks. To help employees enjoy life outside of work, EquiLend offers a generous vacation package, paid parental leave and extra time off during summer.
Surprising fact: "To create products and services that serve our clients globally, we believe it's necessary to foster an environment that promotes and values diverse perspectives," said VP of HR Allison Zerby. "Our 130 employees speak more than 20 languages, are from over 15 countries and are based in locations spanning six countries. We are also a multigenerational workforce. We support the development of our employees and are proud that so many have chosen to remain at the company for so much of their career. Even though EquiLend has only been around for 18 years, 15 percent of our employees have been with the company for over 10 years."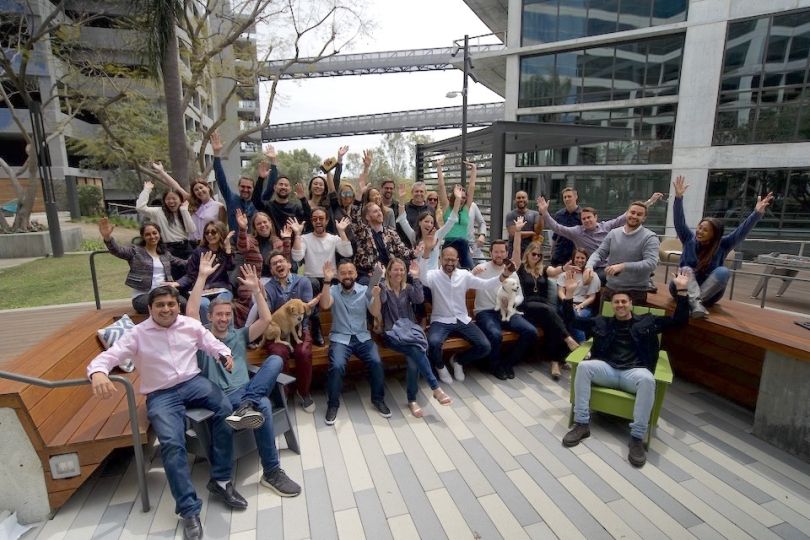 What they do: CreatorIQ's cloud-based platform is used by companies to manage influencer marketing campaigns at scale. The company's clients run the gamut from large enterprises to tech icons and include Disney, Salesforce and Airbnb. 
Coolest perk: CreatorIQ's annual summit is a week-long gathering of the company's global team held every winter at its headquarters in Los Angeles. Yes, each year team members are treated to a week-long all-expenses paid trip to LA during winter. The fun-filled summit features workshops, dinners, happy hours and is capped off by the company holiday party.
Surprising fact: "All of our offices are dog-friendly," said Director of Sales Operations Kojo Amoako. "On any given day, you'll have a pup running around the halls either looking for a belly rub or a snack off your desk. Our canine pals bring a lot of energy to the office and keep things lighthearted. Our conference rooms in LA are even named after our resident furry family members: Wallace's Window, Herbie's Hideout, Lucy's Lounge, Tiny Rick's Tavern, Oliver's Observatory and P-nut's Gallery."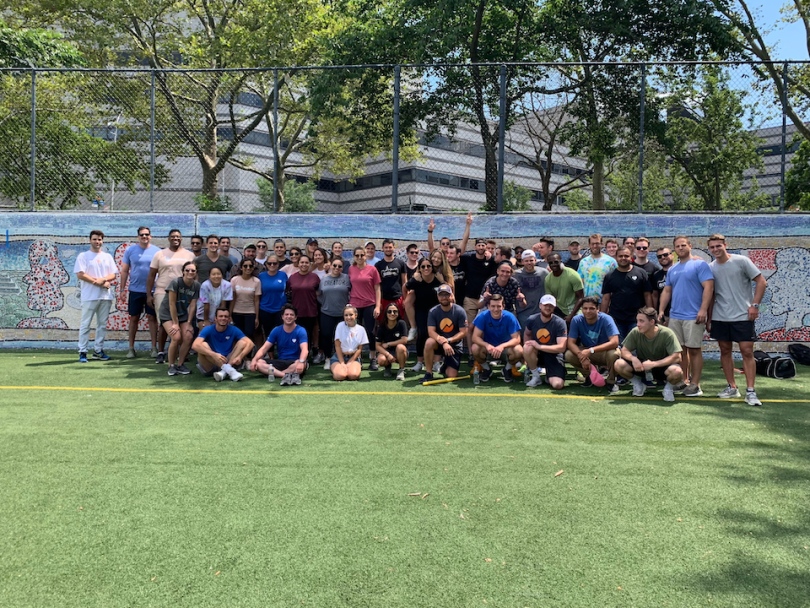 What they do: Fundera's marketplace provides small businesses access to a wide variety of financial services, from loans to credit cards and bank accounts. The company pairs expert insights with technology to help entrepreneurs find the best products for their businesses.
Coolest perk: Fundera is serious about professional development. How serious are we talking here? All employees are given a $1,000 annual self-development budget that can be used on classes, events, books and any other activity that helps them advance personally or professionally. When it comes to the sales team specifically, all new account executives go through a four-month bootcamp to ensure they hit the ground galloping.
Surprising fact: "We like to think that our team offers 'competitive collaboration,'" said Director of Sales Alexandra Timbas. "Yes, our sales team competes for the top spot each month and quarter, but we also constantly support, help and celebrate one another. All of our closed deals are public and celebrated in the moment with high fives, Slack emojis and more.  At least a few times each month we gather over cake to recognize birthdays, life events or Fundera anniversaries. You'll often hear spontaneous applause break out across the sales floor when something really great happens, like when someone closes a big deal, hits a milestone that earns them a promotion or closes their first deal."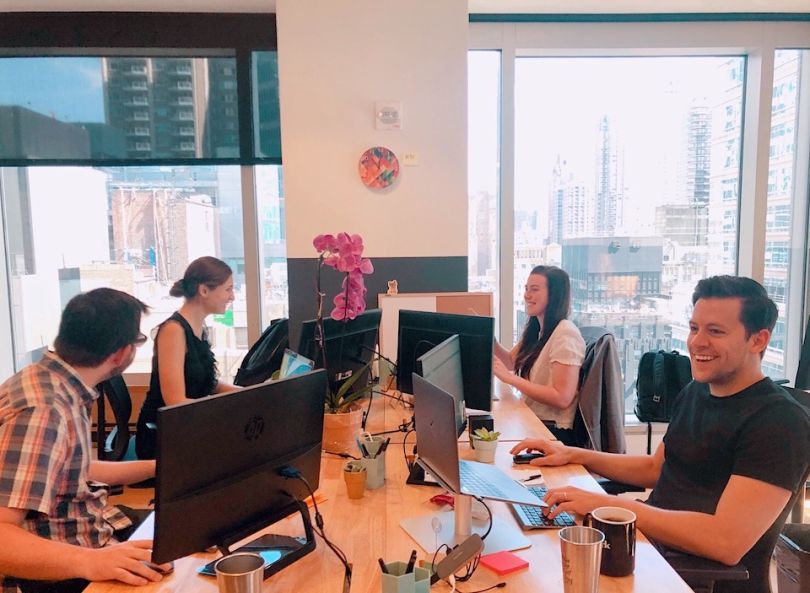 What they do: Onna's platform enables companies to centralize and easily search for information across the many apps they use to communicate and collaborate, like Slack, Dropbox and Google Drive.
Coolest perk: Onna helps team members achieve work-life balance in a variety of ways. The company offers commuter benefits, subsidized gym memberships and allows employees to bring their dogs to the office, which features a kitchen fully stocked with awesome snacks.
Surprising fact: "The Onna team spans across the globe," said VP of Revenue Russ Grant. "We have offices in New York, Barcelona, France and North Carolina and speak over 10 languages between us all. We spend a lot of our time communicating via video call, but having a strong team bond is extremely important to us. To get to know the faces behind the screen, we've decided to bring our entire team together at our Barcelona office next month for a company summit. We're excited to realign on our goals and bond over some good old fashioned fun in a beautiful city!"