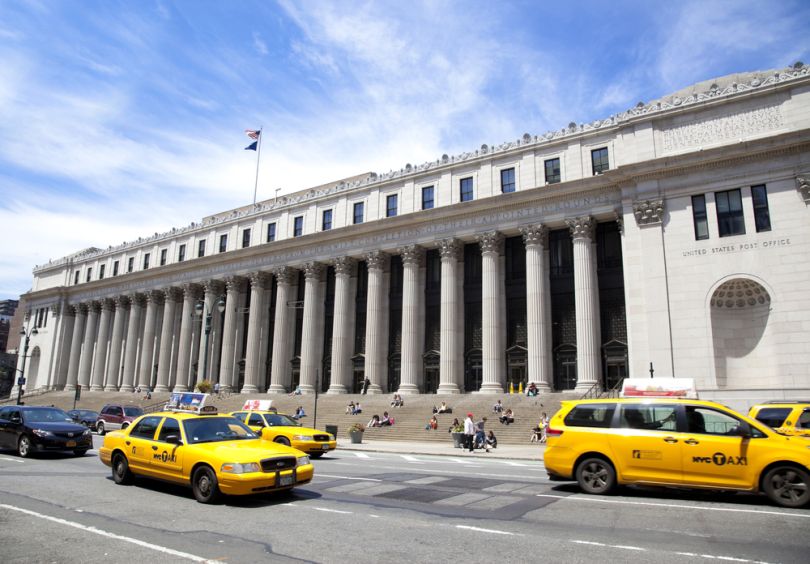 Facebook is considering another Manhattan office deal, The Wall Street Journal reported. 
The tech giant is in talks to lease 700,000 square feet of office space at the Farley Building, a renovated post office in Midtown Manhattan, according to the report. In a request for comment, Facebook declined to share any additional information about the expansion.
"We constantly assess our facilities needs and don't have anything to share at this time," Facebook spokesperson Jamila Reeves told Built In.
The news came one month after the company announced it will lease 1.5 million square feet across 30 floors and three buildings in the city's new Hudson Yards development, alongside tenants including Alphabet's Sidewalk Labs and Boston Consulting Group. 
Together, the two leases would make room for more than 14,000 Facebook employees. For comparison, the scrapped Amazon HQ2 project estimated it would create 25,000 new jobs for New Yorkers.
Facebook employs around 3,000 at its existing Greenwich Village office and plans to double its New York City headcount in the next three to five years, a company spokesperson told Bloomberg in September. 
The Farley Building addition would make Facebook one of the city's largest corporate tenants, along with mainstays such as JPMorgan Chase & Co. and Bank of America Corp.
The move also illustrates the tech industry's burgeoning presence in New York City. Google, Apple and Spotify Technology S.A. all added office space in the city in the last two years, and Amazon is on the hunt for space to expand, The Wall Street Journal reported.