Amperity's engineers know the retail industry is changing. As builders of a software suite for retailers and e-commerce sites, they've witnessed as the industry has evolved into a consumers' market.
It's this evolution of the retail industry that has driven Amperity's engineering teams to design a system that enables retailers to better understand their clients and to personalize how they market to them.
We spoke with a few members of the team to learn about some of the challenges in retail they have faced with technology, what in their culture enables them to innovate, and why this is actually the most exciting time to work in retail tech.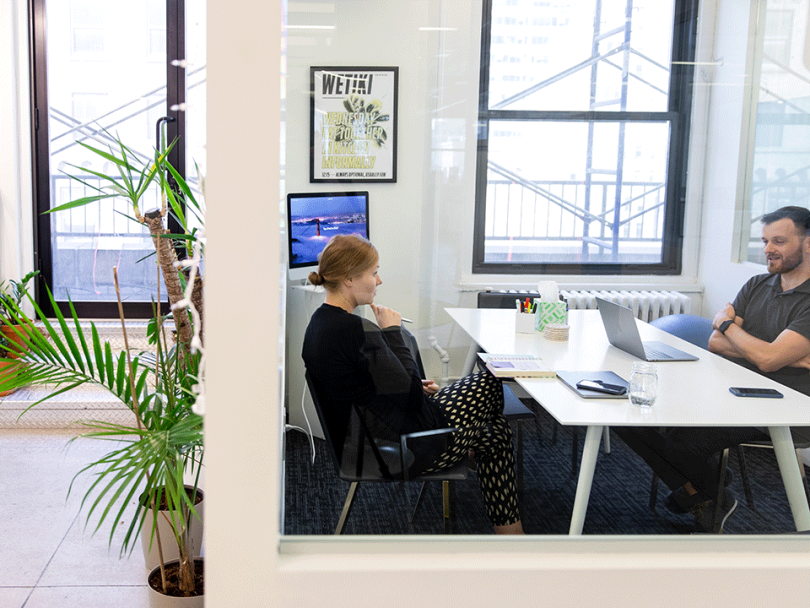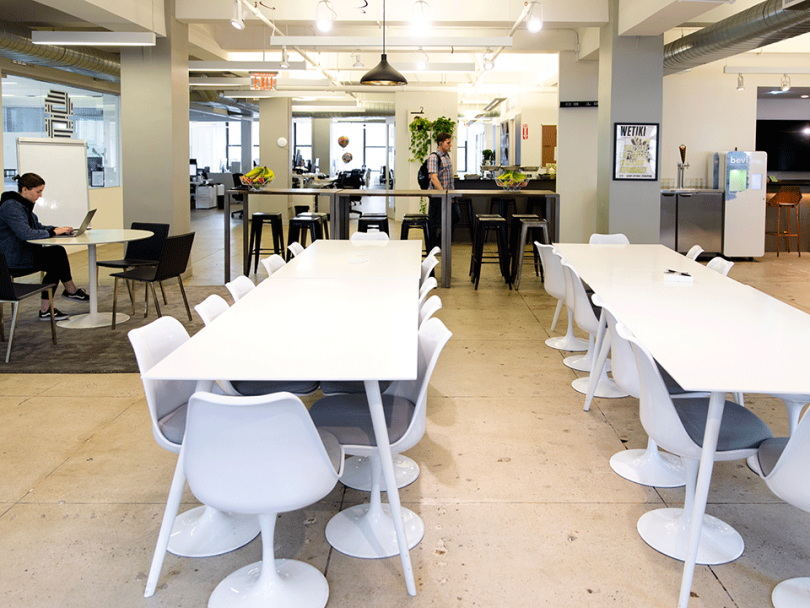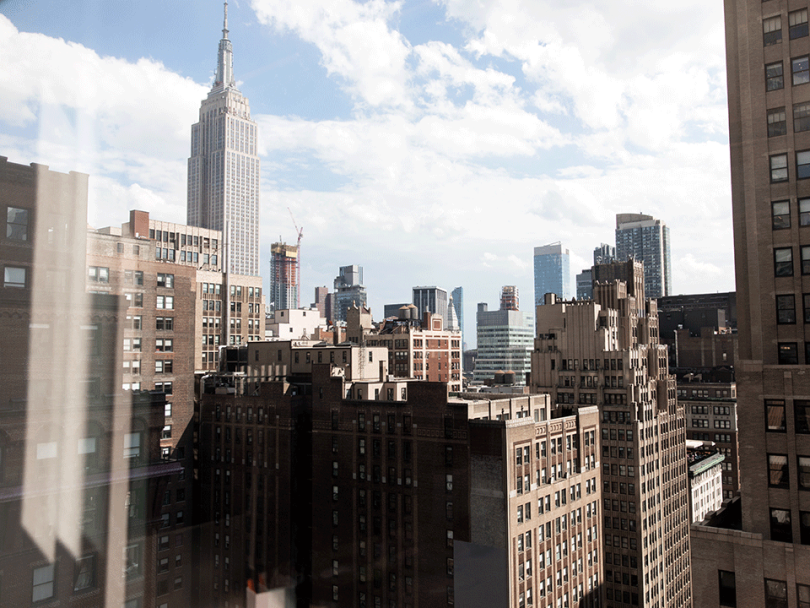 FOUNDED: 2011
EMPLOYEES: 72; 70 local
WHAT THEY DO: Amperity is cloud-based customer analytics software that puts machine learning to work across the retail organization and customer touchpoints.
WHERE THEY DO IT: New York
NOTABLE PERKS: Daily catered lunches and flexible PTO are just a couple of Amperity's perks.
NOTABLE CLIENTS: J.Crew, Patagonia and Tarte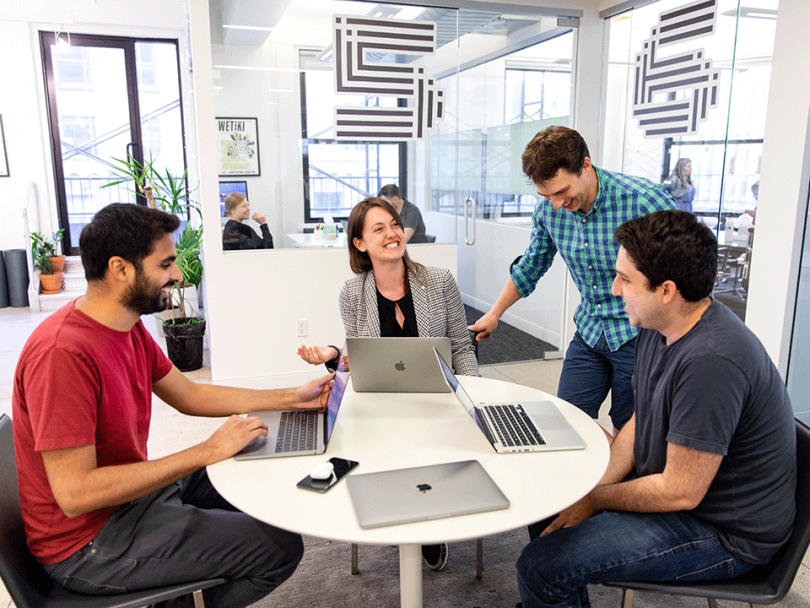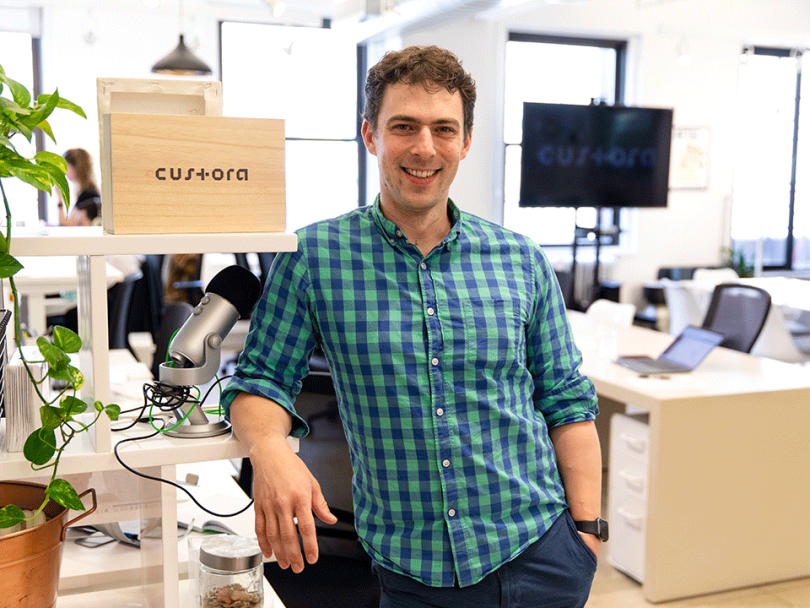 Jon Pospischil, CTO and Co-founder
Jon primarily focuses on building and leading the engineering team.
BEYOND WORK: Jon is into cooking and baking and recently has fallen in love with making pizza and trying his hand at bread making.
How is the retail industry changing? How is Amperity stepping in to meet those changes?
Over the past several years, there have been countless stories about how much trouble retail is in. It's our belief — and I think we're starting to see this play out with a myriad of recent retail success stories — that this has been greatly exaggerated. There have been challenges, sure, but those challenges have forced retailers to innovate and reinvent themselves. In doing so, there has been a great deal of focus on the customer, from learning more about what they want and don't want to personalizing experiences that leverage this insight. We've done our best to build tools to help our customers do just that.
What technology is helping you support the retail industry?
We've been fortunate to work with some of the world's greatest retailers over the years to deploy customer centricity throughout their organizations. In doing so, we've learned quite a lot about how to operationalize all the fancy math that powers Amperity. The core of our stack is a Rails application with a React front end. All of our data pipelines are built in Spark, and our predictive models are built in both Spark and R.
We embrace the idea that most decisions are reversible and to be experimental and just try things. "

How does the team handle situations in which developers have different opinions on how to solve technical challenges?
Generally, we try to put the decision into the hands of the person who owns the project and folks embrace this. So, there might be some suggestions or additional perspectives that we share with each other, but it's pretty well respected that the decision for how we implement something is in the hands of the implementer. We embrace the idea that most decisions are reversible and to be experimental and just try things. If an approach doesn't work out here or there, that's OK. We're better off making any decision and moving forward rather than endlessly debating.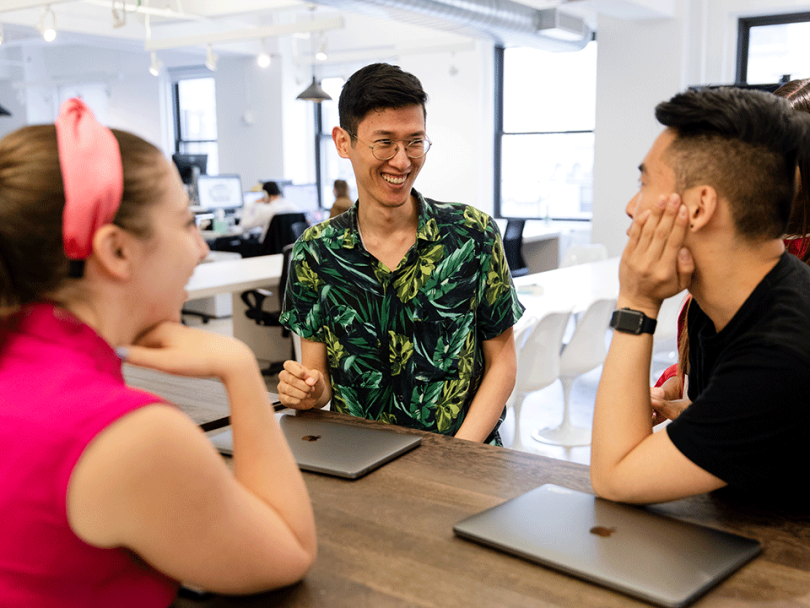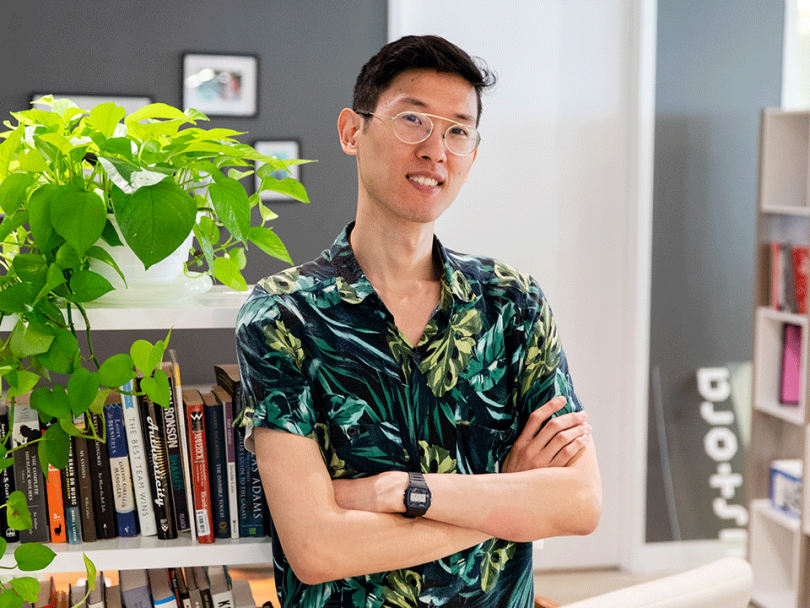 Abraham Bae, Software Engineer, Data and Infrastructure Team
Abe works behind the scenes, making sure the data processes are running smoothly by helping the data pipeline remain stable, accurate and fast.
BEYOND WORK: When not working in the hyperrational world of code, Abe enjoys exercising a different part of his brain by interpreting the visual symbols, structures and, yes, even the magic of tarot cards.
How is Amperity's culture different than previous companies in which you've worked? How do they allow you to be your authentic self in the workplace?
I've known I was queer since elementary school and I've been out for 10 years now, but I still find myself continually navigating coming out and being out. For me, the workplace can be the hardest. I haven't been out at most of my previous jobs. At Amperity, I feel the most comfortable being out of any job I've had.
One of my top goals at Amperity is to promote diversity. I've helped start a queer group — we call people who work at Amperity (formerly Custora) "Custorians" and so our group is called "Queerstorians." We're hosting a pride week, having talks and increasing visibility of diversity at Amperity.
On the tech side of things, what's been the biggest challenge you've faced and how did you overcome it?
I think one of the most difficult, important and common technical challenges is migrations. The first challenge is figuring out what changes to make — this is the part that gets all the glamor. The second is the actual migration, which is easy in theory but always much harder and more time-consuming than anyone expects. This is the gritty, unsung work that's critical to keeping the infrastructure working but doesn't get much attention. This is what I'm interested in.
 
Trust and safety aren't just feel-good buzzwords — they're the basis of tech innovation."

How does Amperity's culture foster an environment for tech innovation?
I'm interested in what researchers at Google have called "psychological safety," which they say is the singular factor for successful teams. How do you facilitate an environment where people feel comfortable sharing their ideas and being vulnerable? How do you get people to trust and help each other?
I think Amperity really doubles down on providing psychological safety. For example, if our CTO Jon has an idea but I disagree, I feel like I can voice my opinion. Or sometimes I say things that, in retrospect, are pretty idiotic. People are nonjudgmental and respectfully bring up counterpoints. Sometimes you need to discuss nine bad ideas to land on one good idea. The problem is, without psychological safety, people bring up zero ideas. Trust and safety aren't just feel-good buzzwords — they're the basis of tech innovation.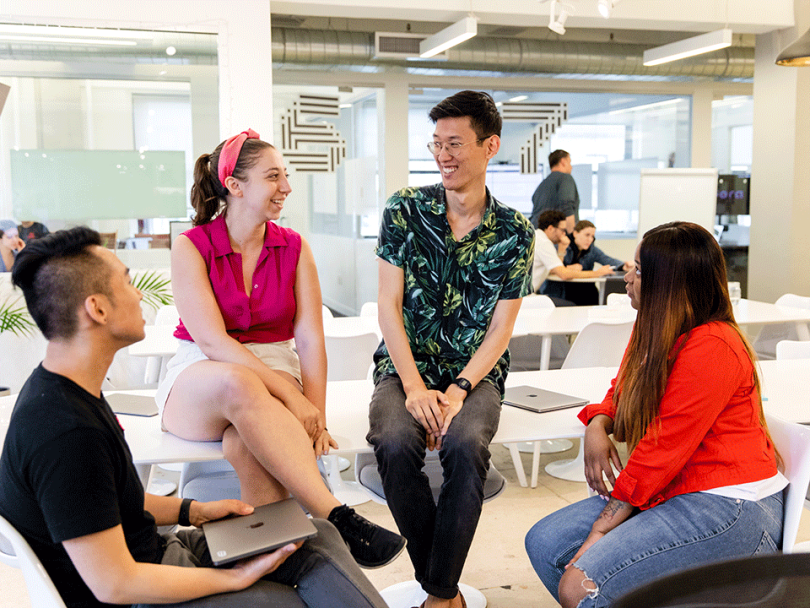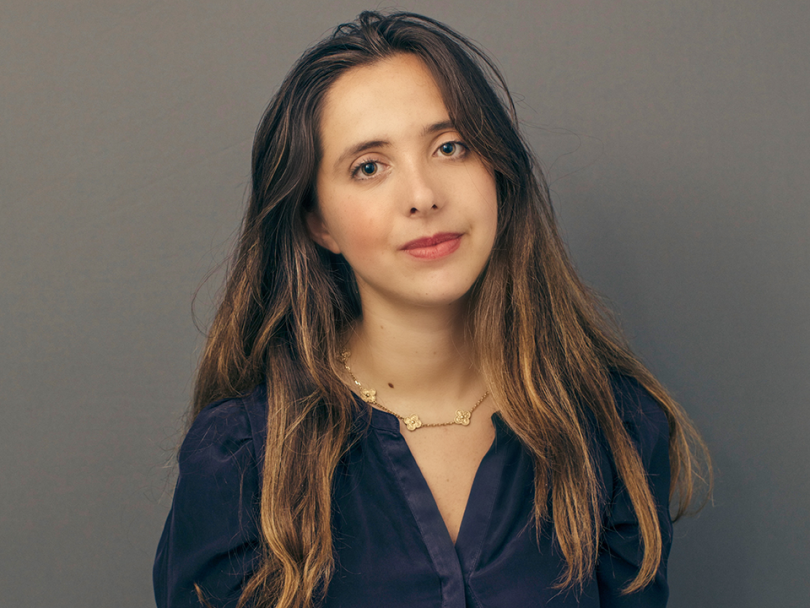 Leonor Landeau, Associate Product Manager
Leonor is transitioning from her role as a senior analyst on the customer success team to the product team. As an analyst, she worked with customers using the Amperity platform to ensure a successful user experience. Now with product, she will focus on expanding what the platform can offer customers.
BEYOND WORK: Leonor loves traveling to new cities, cultures and environments. Being from Paris, she hopes to explore more of the United States.
What have you learned about the product and your professional development as you've transitioned from customer success to product?
A big goal of mine when joining Amperity was to be able to work cross-functionally as well as to continue honing technical skills. The company really promotes an environment where, once you vocalize those goals, people invest in helping you achieve them. So early on, I had the opportunity to collaborate with the product team on an analytics project for one of our enterprise clients. This was a very exciting project both for the decision-making impact it would have on our clients, and also because it allowed us to think about how we would approach productizing these types of solutions.
From there on, I remained very close to the team, became the point of contact for one of our beta products, and got involved in other projects within product management, such as product design and wireframing.
What about the company culture enabled you to transition from one team to another?
Amperity really promotes cross-functional collaboration. If you are interested in a specific area, there are no real barriers and you are definitely encouraged to get involved. Product management was always an area that I was very excited about but, because I did not have a formal background in engineering, it felt pretty inaccessible. Some of the core cultural principles at Amperity (formerly Custora) really make it a place that encourages Custorians to be scrappy and set the boundaries of their own work. The company really encourages you to be a self-starter and will really support your ideas!
Some of the core cultural principles at Amperity (formerly Custora) really make it a place that encourages Custorians to be scrappy and set the boundaries of their own work."

What's a major challenge facing the retail industry? How is Amperity helping to solve it?
Retail has been one of the industries at the forefront of changes in consumer behavior, consumption patterns and the rise of technology. This naturally comes with the need to innovate and adapt. I think we are now at an exciting time where some companies, like Amperity, are coming up with new concepts and ways of thinking about their business. The rise of e-commerce and mobile as a consumption channel have made competition much fiercer. Plus, there's a general decrease in consumer loyalty, which makes understanding your customers even more relevant. This is really where we come in to help teams across the organization think about their business through a customer-centric lens.