A sheet of paper slides across the table. On it is a dollar amount. A big one, all cash. 
It's not a scenario most people would expect in home sales. As Americans juggle student debt, growing costs of living and stagnant wages, it's little wonder that cash offers made up less than 20 percent of all home transactions this year. 
For those not paying with cold, hard cash, there's often a wait for a mortgage to be approved, which can take upwards of a month. When housing offers contain mortgage contingencies, it's not a deal-breaker, but it certainly weakens the offer. If it's a hot market, hopeful home buyers waiting for approval can see their dream home slip through their fingers.  
Ribbon, a real estate tech startup, is smoothing the snarled process of home buying by streamlining and democratizing the process. Not only have the logistics of the sale been improved by intuitive user design, but Ribbon is allowing more buyers to put forth competitive offers by removing potential barriers, like the mortgage contingency.
Ribbon buys homes for its users in cash, then reserves those homes for up to half a year until the buyer's mortgage is approved. During that time, the future homeowners can live in that house, renting it from Ribbon. It's a radical departure from how home buying has worked in the past — but perhaps the industry was for a renovation. 
"The home transaction process hasn't been changed for a long time — a lot of it is onerous and difficult," said Jenni Wu, a product designer at Ribbon. "Ribbon is trying to streamline and modernize it, so it's easier for the consumer."
What drew her to Ribbon: "The very mission-driven mentality. When everyone is working towards the same goal and is really passionate about it, it makes your day a lot more fun."
What drew her to Ribbon: "This is my first role as an engineer. My background is actually in product management and it was clear that product management is an important part of engineering here. We're very integrated with product, not just straight software engineers."
What drew him to Ribbon: "For me, it was the mission of making home ownership more achievable for more families. I've also found Ribbon to be a really collaborative environment, which I think is important for honing your skills as a software engineer."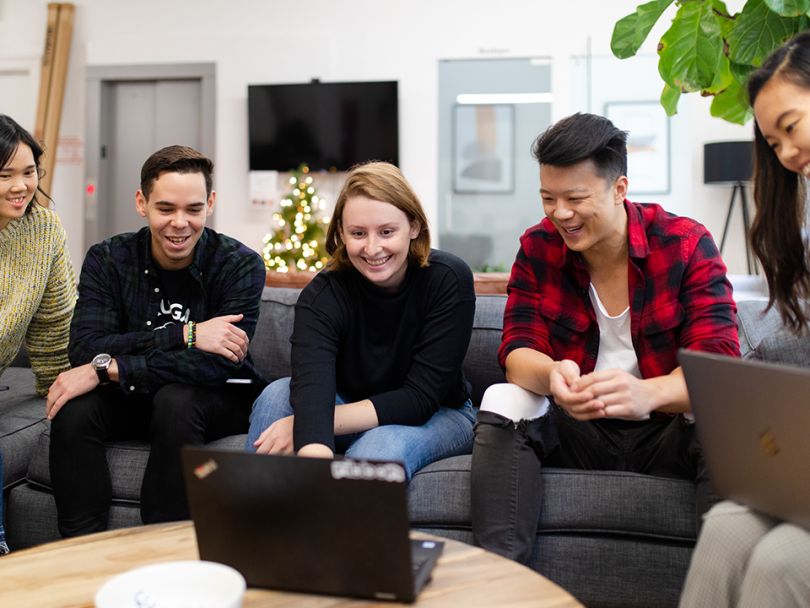 Traditionally, the home-buying process has been complicated. Why do you think that is?
Jenni Wu: The entire real estate home transaction process is really old. There's been a lot of patching and fixing things as the real estate industry has matured. As a result, it's gotten bulky, and there hasn't been any change or any iteration for a long time.
Kat Kitay: If you speak to anyone who's ever bought a home, they will talk about how frustrating the process was. There are all of these hidden elements, and the sheer number of steps involved in the actual transaction has not been brought into the 21st century. 
How has Ribbon worked to make that process easier? What kind of people can Ribbon help?
Wu: Buying and owning a home is difficult and daunting, especially for first-time homeowners. Housing prices are crazy in relation to most people's income. Ribbon is trying to get rid of those barriers and even the playing field. We're making the home transaction simpler by streamlining and modernizing the process.
Mario Pabon: Basically, we're moving all the contingencies upfront so the buyer is able to secure financing and can go under contract.
Kitay: We essentially eliminate the mortgage contingency. It's one of the biggest pieces in the transaction. When you buy a house, you have to get hundreds of thousands of dollars in loans, which can fall through. Ribbon will step in and purchase people's homes for them, and then carry the home until their mortgage is approved.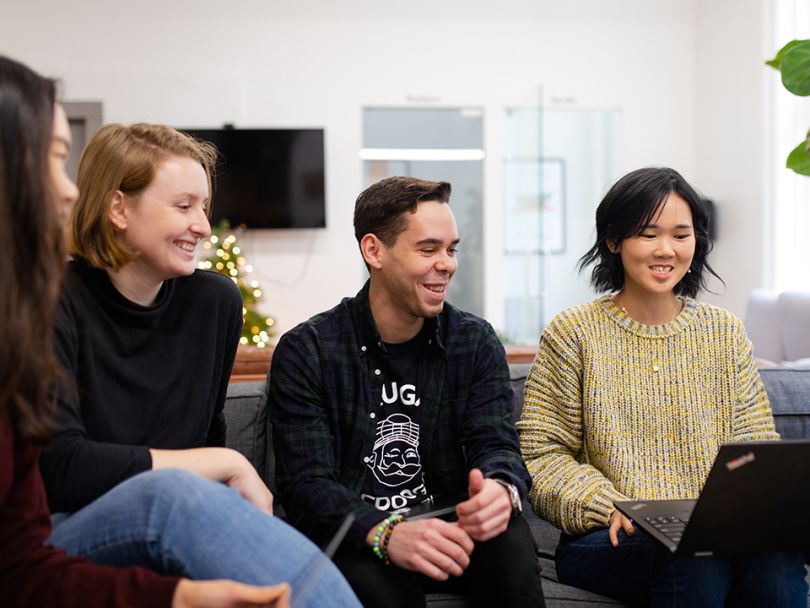 How does that make for a more efficient buying process? 
Kitay: A typical closing can take around 20 to 30 days — we started doing it in around 10 days. We're very familiar with home lines of credit and can actually speed up that process. Additionally, people don't have to write as many checks, sign as many papers or mail documents and payments back and forth. Our ultimate goal is to bring all of the parts of the home transaction process onto our platforms so you can effectively transact on a home through our website or app.
Ribbon has invested a lot in internal tools. Can you tell us about them and how it's affected your internal workflow?
Kitay: We've built an elaborate internal suite of tools for managing home transactions that can help with managing, preparing and collecting offers on the agent side. We've also built a calendar that manages initial closings when Ribbon purchases the home and when our buyers ultimately buy the home back from us. We have a fully-fledged task manager that allows our transactional coordinators to spit off emails, upload files and kick-off lease signing in a rapid-fire manner that facilitates closing a lot of homes quickly. 
Wu: There's also our internal inspections tool. Before building it, we didn't have a way for our internal inspections team to review the inspection report and record information about Ribbon-required repairs. All of this was handled over email, which got convoluted. We decided to build an internal inspections tool to handle that flow. We're now able to easily refer back to each property and see what the inspection status is, look at repairs, and generate a PDF to send to the agent, seller and buyer. It has alleviated a ton of burden for our inspections team and made the whole process a lot easier for everyone involved.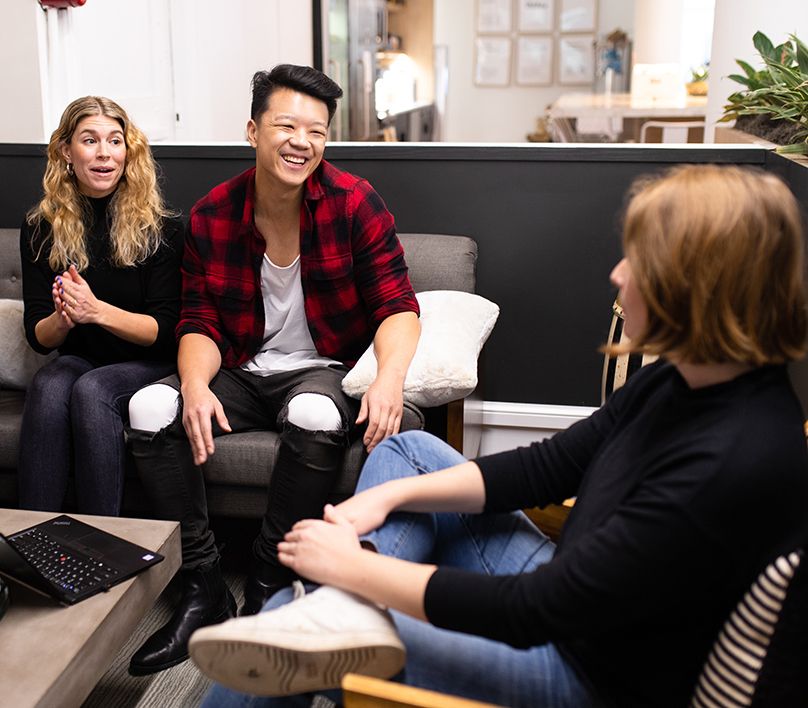 Who do you collaborate with when building out new products? 
Wu: We have different user groups: buyers and agents. I'm a big proponent of user research and taking the time to really understand what their needs are, what their pain points are and getting the messaging right for buyers and agents. I have to make sure that when I'm designing something, I don't make any assumptions about experience, flow or messaging without doing user testing. It's an iterative process to make sure that the experience is right and in a good place for these different types of users.
Pabon: One thing I like about Ribbon is that we're kind of small. We don't have project managers, so as an engineer you work directly with internal stakeholders to figure out the best way to solve a problem. You learn a lot about the real estate industry that way, and engineers end up having a huge say in the product. Rather than a traditional waterfall process where designers throw something over to you to build, we really collaborate with the designers and stakeholders.
What do you see as the future of home buying?
Pabon: I think the future looks like the buy now experience that we're building, which is basically making home buying as easy as adding something to a cart on Amazon and checking out. I can't imagine it being any other way.
Kitay: I think buying a home is going to get easier and more digitized. I think people are now really focusing on the user experience of buying a home and taking small steps into curating the home transaction process. I think that will become fully-fledged in the next five years.