Are you the sort of person who can sell anything to anyone? Because if so, you're in luck. Good sales people are in short supply and hard to find, leaving NYC tech companies hungry for quality talent and are hiring sales roles in droves.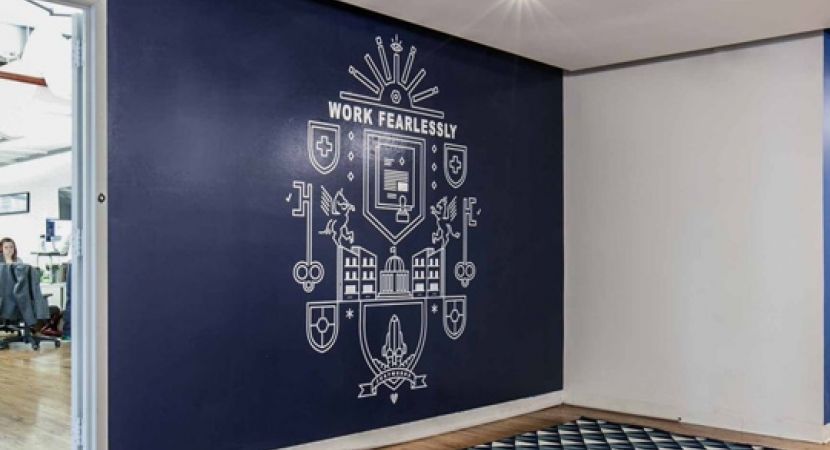 Sales Jobs Open: 5+
What they do: The Justworks platform simplifies business operations and back-office tasks for human resource departments. From employee onboarding to PTO management, the software helps companies manage it all without outsourcing.
Coolest perks: Unlimited PTO, discounted gym memberships, commuter benefits, company retreats, employee referral program and a dog-friendly office.
Sales Jobs Open: 3
What they do: Looker's analytics platform easily lets everyone in a company share, explore and analyze their data to make better business decisions. Looker is used by companies of all shapes and sizes, including such big names as Lyft, Bonobos, Spotify, Upworthy, DigitalOcean and Casper.
Coolest perks: A balanced work life and an open, collaborative environment where egos are checked at the door.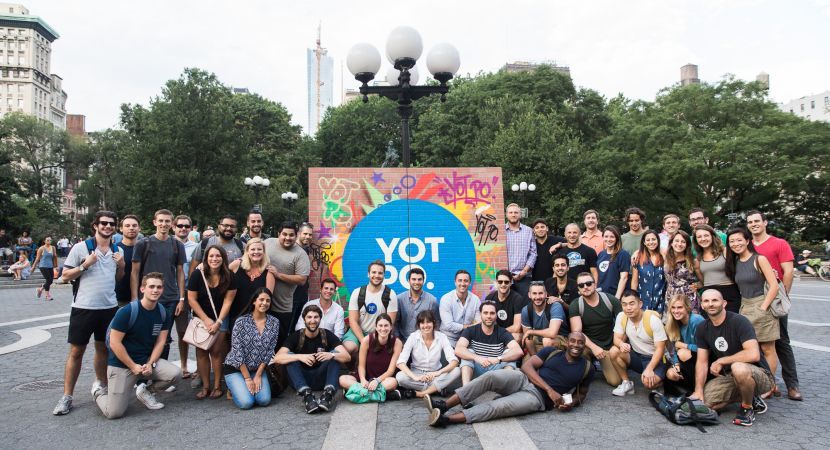 Sales Jobs Open: 3
What they do: Yotpo is a marketing tech company used by the likes of GoPro, esurance, Staples and Everlast to build audiences with user-generated content.
Coolest perks: Coffee on drip, commuter benefits, tons of snacks, comprehensive medical and company outings.
Sales Jobs Open: 5
What they do: Intersection is making NYC a smarter city with its LinkNYC project. The innovative advertising platform generates revenue for the city while providing citizens with free Wi-Fi, phone calls, maps, and device charging.
Cool Perks: Stocked pantry, bottomless coffee, commuter benefits, referral program, bagel Wednesdays and summer Fridays!
Sales Jobs Open: 3
What they do: Smartly.io helps companies and advertisers overhaul their Facebook advertising efforts. Through automation and optimization, Smartly's tools let marketers easily create and manage campaigns, keep budgets on track and reduce manual tasks.
Coolest perks: Five full weeks of paid vacation, awesome hardware, weekly breakfasts and the opportunity for office rotations in San Francisco, Buenos Aires, Helsinki, Berlin and Singapore.
Sales Jobs Open: 3
What they do: Odds are, if you have watched an online video, whether by phone, tablet or computer, you're already familiar with JW Player. The company's software offers the ability to easily integrate video ads from services such as YeMe, SpotX and Google across platforms. JW Player enables companies to be unique with their ads with special scheduling, skipping, waterfalls and overlays.
Coolest perks: Option to work from home, unlimited PTO, 401(k), commuter benefits and company paid health benefits.
Sales Jobs Open: 3+
What they do: Trustpilot helps businesses collect reviews and receive feedback and insights straight from customers. Originally launched in Copenhagen, the company boasts six offices around the world. 
Coolest perks: President's Club vacations with the opportunity to visit one of Trustpilot's other global offices, team and office outings, sports leagues, free lunches, beer and snacks!
Sales Jobs Open: 10+
What they do: Yext is a global location data management company. That means they allow companies of all sizes to leverage the power of location to drive more customers to a company's physical locations. 
Coolest perks: A daily lunch allowance, unlimited snacks, paid time off, good health, dental and vision insurance, competitive compensation, a 401(K), and a swanky office in the Flatiron District.
Sales Jobs Open: 5+
What they do: Taboola — not be confused with tabouleh — is a personalized discovery and monetization platform for online video content. Their platform generates personalized video lists that appear to viewers either before or after they watch another video. 
Coolest perks: You'll get access to a fully stocked kitchen, a weekly catered lunch, paid time off, good health insurance, and a 401(K).
Images via featured companies and social media.