If you've been waiting for a sign to apply for a new job — this is it. Built In NYC has rounded up some of the fastest-growing New York City tech companies currently hiring talented engineers, salespeople and more. Get the scoop on the companies below, then start firing off those resumes!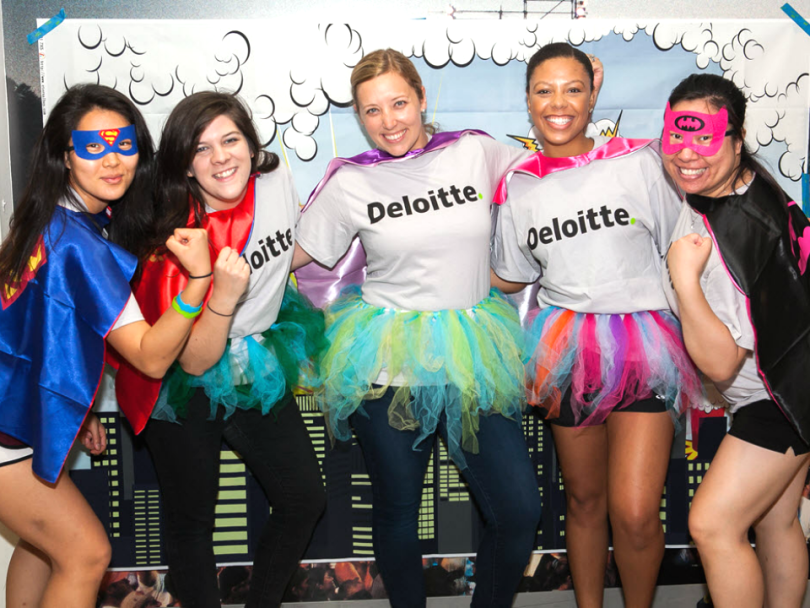 What they do: As a creative digital consultancy, Deloitte Digital helps clients digitally transform, imagine, deliver and run their businesses — and plan for the future. With a blend of creative chops and deep business strategy, industry and technology expertise, Deloitte helps clients realize their greatest ambitions. Additionally, the consultancy's end-to-end solutions — such as Digital Mix — bring together an ecosystem of leading technology in a platform that offers unified, personalized experiences across customer engagement channels.
Coolest perks: Deloitte is continually named to the Forbes Top 100 Best Companies to Work For list, coming in at no. 11 in 2018. These rankings are due to the investments it makes in its people, such as leadership development programming at Deloitte University, a generous PTO policy, up to 16 weeks of family leave, adoption reimbursement, sabbatical programs and an annual $500 well-being subsidy.
Notes from an insider: "We want people who are innovative thinkers, eager to problem solve, who can be a master of their domain but are always ready to learn new things," said Andy Main, Deloitte Digital U.S.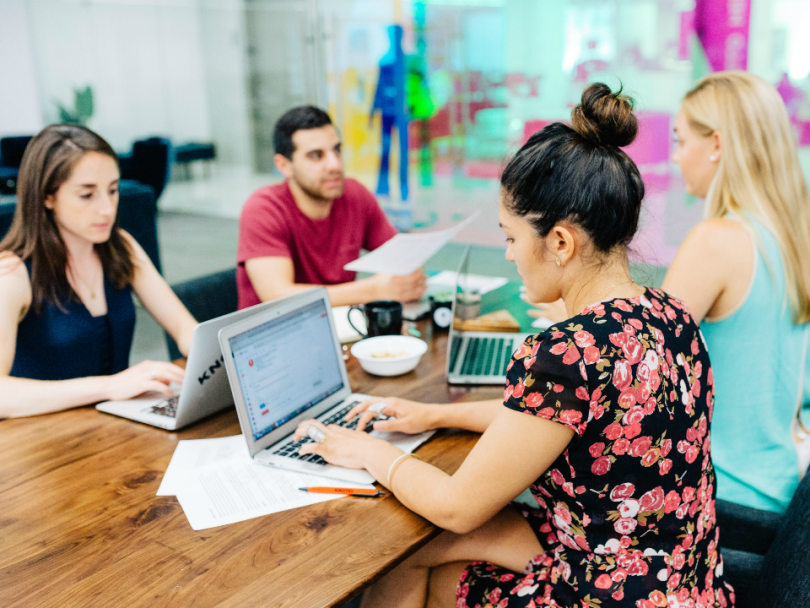 What they do: Knotel works with companies to build and operate unique office spaces around the world. With their unique tech-backed approach, Knotel helps companies establish their brand, company culture and maintain an innovative office environment.
Coolest perks: At Knotel, employees receive medical, dental and vision insurance. Company equity and a 401(k) are also part of the package. Commuter benefits include a free CitiBike membership (which you know you've always wanted to try). 
Notes from an insider: "People come to Knotel to innovate and have an impact. We hire builders — people who aren't afraid to fail and push each other to reach our common goals," said Senior Manager of Talent Acquisition Taina Oquendo.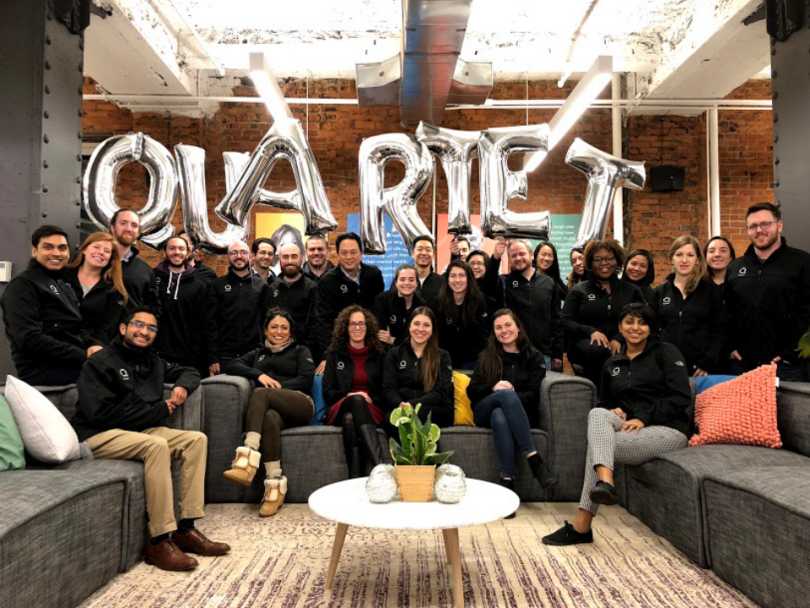 What they do: Quartet is solving major pain points in healthcare. Quartet's data-driven platform links physicians, mental healthcare providers and insurance companies in order to sync information and provide seamless support for patients, resulting in a higher level of care and lower costs for patients.
Coolest perks: Quartet practices what they preach in the form of offering its employees One Medical membership, mental health benefits, unlimited paid time off and a generous family leave package. Catered lunches and dinners keep employees healthy while in office, too.
Notes from an insider: "I look for someone who is a self-starter," said CTO, Mustafa Shabib. "Curiosity is the most important characteristic to me; technology is constantly changing and engineers who just keep swimming tend be the best at adapting, not getting hung up on certain tools but instead embracing the opportunity to learn whatever tools they need to to get the job done and deliver value to their organizations."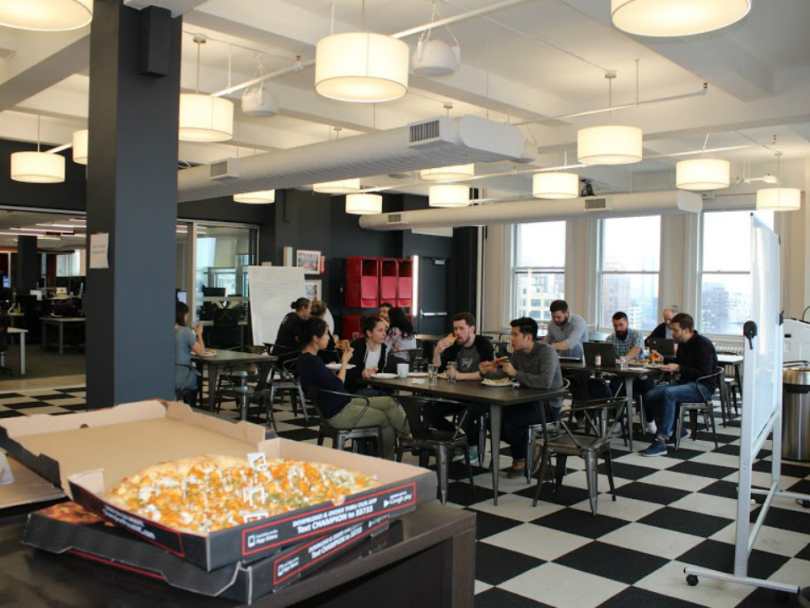 What they do: Slice is a new kind of foodtech company that is empowering small businesses with the data, analytics and marketing they need to compete in the food delivery game. Currently, Slice partners with more than 9,000 restaurants in all 50 states.
Coolest perks: Slice's robust benefits package begins with comprehensive healthcare; vision and dental included. The company's 401(k), life insurance and disability insurance policies have you and yours covered down the road, too. In office, expect a lively company culture with a game room, stocked kitchen, happy hours and more. (Bonus: they're pet-friendly.)
What they do: Riskified helps some of the world's top e-commerce brands prevent fraud. Their platform ensures that companies don't waste a cent shipping out fraudulent orders, and helps keep customers just as protected.
Coolest perks: At Riskified, employees can take advantage of numerous healthcare benefits, company equity, and a 401(k) with company matching. PTO and paid sick days ensure that you can take time off when you need it — but when in office, you'll want to enjoy the stocked kitchen, pet-friendly environment and recreational clubs.
Notes from an insider: "It's a really exciting time at Riskified. In the past year we've more than doubled our NYC team, won major new business and moved into an amazing new office overlooking Madison Square Park," said Laura Frances Merin, senior talent acquisition specialist. "We're hiring across all teams — from marketing to business Development to legal and at nearly all levels — to keep up with our incredible growth."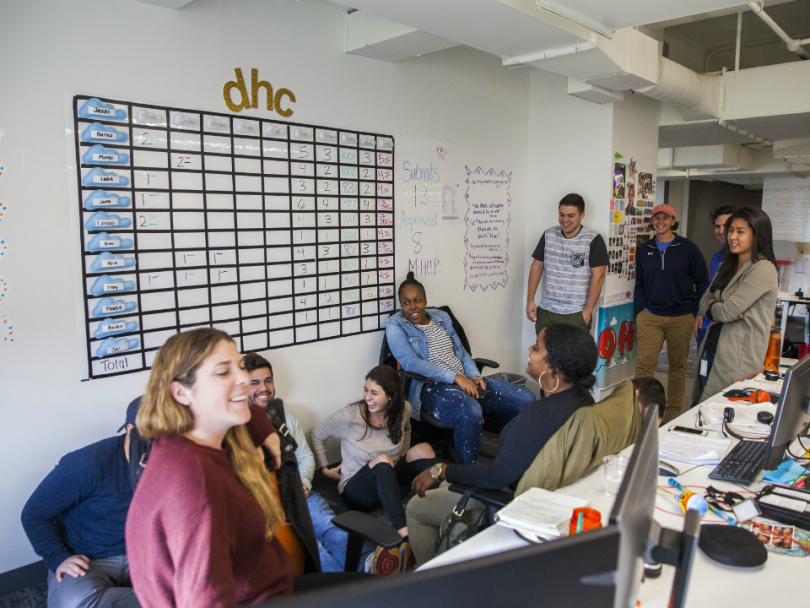 What they do: HomeAdvisor connects individuals with trusted contractors. The marketplace — the largest of its kind in the world — operates in multiple countries, bringing security and clarity to the otherwise complicated process of doing home repairs and renovations.
Coolest perks: Each day, HomeAdvisor employees receive a catered lunch and dinner. They can kick back in the office's virtual reality and games room, or take advantage of the company's President's Club vacations. Commuter benefits and a 401(k) round out these noteworthy perks.
Notes from an insider: "Ideal candidates are not afraid to be themselves," said Director of Sales Josh Rank. "Driven by friendly competition, they are always finding ways to improve. We take pride in our team-oriented atmosphere, so candidates who strive to be a part of a winning group fit well with our culture."