This year was full of major fundings rounds, big exits and exciting leadership changes. But what about the good stuff that goes on behind the scenes? Built In NYC got the chance to tour some of the city's most beautiful offices, shining a light on the connection between unique office features — like selfie mirrors and holographic thrones — and happy, productive employees. See which spaces have our vote for most beautiful NYC tech offices of 2018.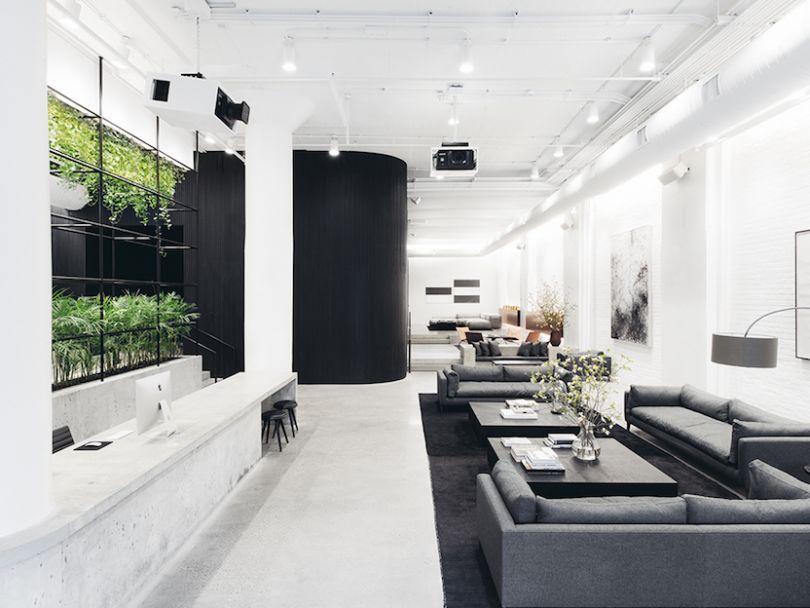 A company that serves creative types must have an office that reflects art and imagination, and  Squarespace's office does exactly that. Colleen Finnegan, manager of employer brand, walked us through her favorite elements, like the stunning roof deck and the many nooks, crannies and communal working areas that pepper the space.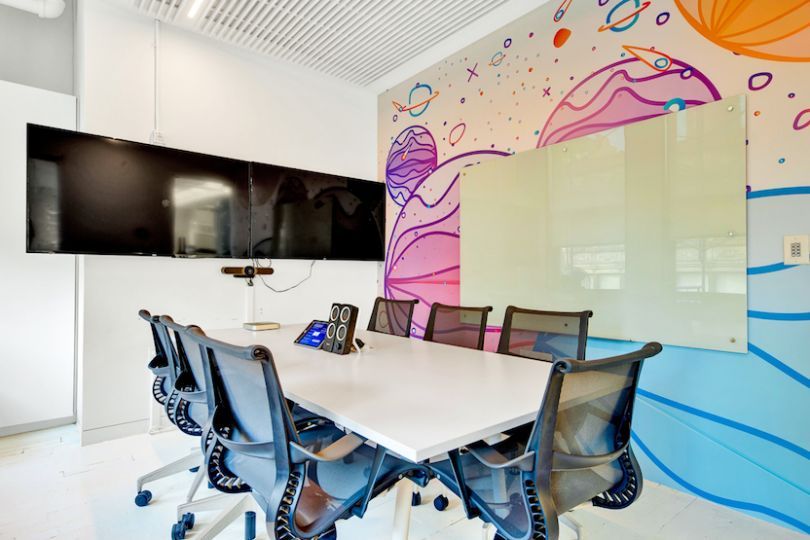 Events platform Bizzabo moved to a new office earlier this year, and the digs are out of this world — literally. The space is decorated with "outer space" branding to reinforce the concept of pushing boundaries through their work. Brand and Communications Manager Shivina Kumar walked us through her favorite aspects of the office — including the "spaceship rooms" and huge communal eating areas.
Healthcare data analytics company Crossix has one of the best rooftops views in the city. The company's private rooftop is centrally located in Midtown and overlooks tourist hotspots. Marketing Manager Sarah Czarnowski told us what else the team loves about their space.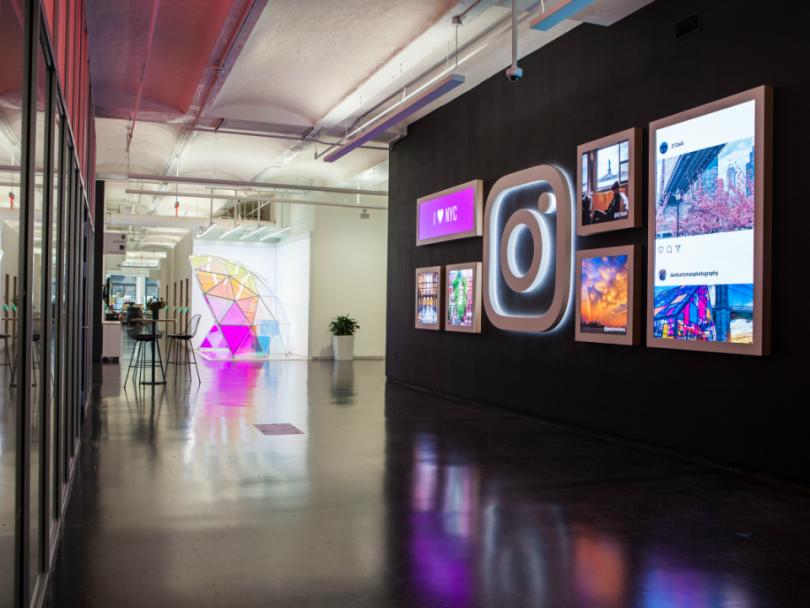 Remember that time Built In NYC got to check out the new Instagram offices? As expected, there was a 'grammable moment at every corner of the space: a media room, a geometric dome complete with holographic throne, a green screen and a full, '70s-style bar. More than 18 drinks and 20 gelato flavors are ready-made, and naturally come complete with names reminiscent of your favorite filters, X-Pro II, Gingham and more. We got a full tour of the 14th floor of a Lower Manhattan building, which is also home to parent company Facebook's NYC offices.
Does your office have a spa massage room? Zeel's does. The company, which provides on-demand massage services, has a spa-like office that serves as a welcomed escape from its surrounding Midtown neighborhood. CEO and Founder Samer Hamadeh told us exactly what it's like to come to work every day.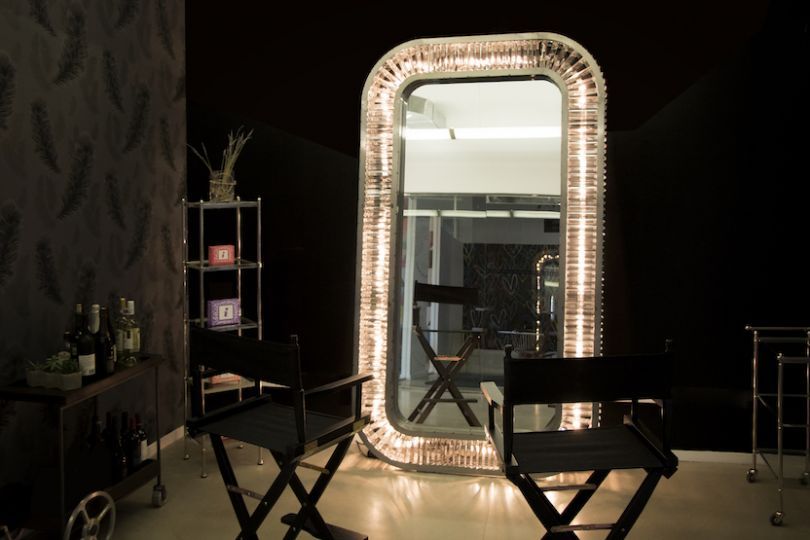 Product discovery platform Influenster has a few key features in its office that are frequently photographed. HR Manager Trish Turrin called out some of the most "Instagrammable moments," including an eight-foot-tall selfie mirror that is one of only seven mirrors to exist worldwide — other versions of the mirror are owned by people like Kim Kardashian and Paris Hilton!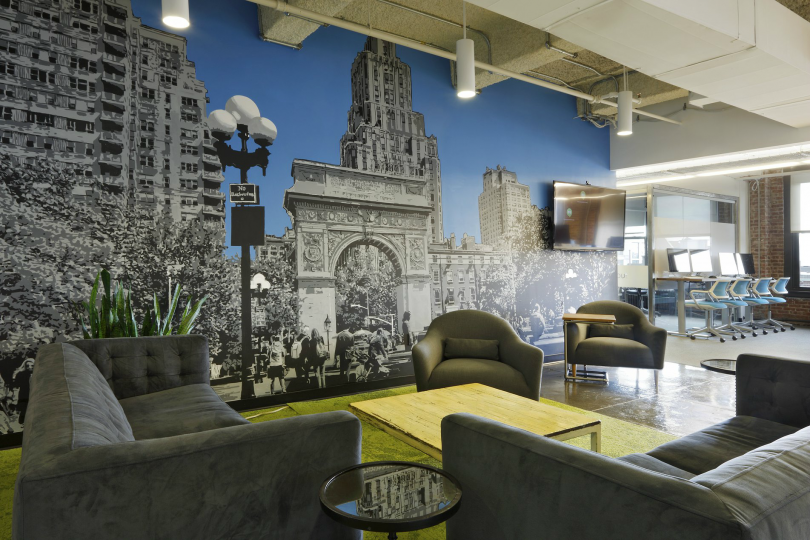 Finance app Venmo works out of a 27,000-square-foot space in Greenwich, which it has occupied for the last two-and-a-half years. The space is complete with a private workout studio and elaborate mural of the city. Their team gave us a tour of their space.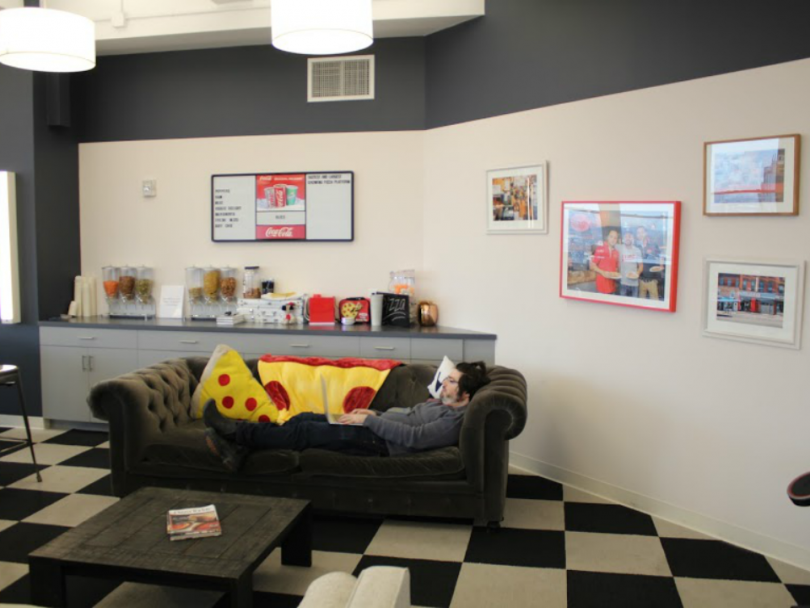 Slice is a company that helps support local pizzerias, and it has an office to match. With a classic checkered floor and pizza pillows scattered throughout, the space was designed to evoke the feeling of an authentic pizzeria. The team showed us around and called out specific spots — like a private bookshelf lounge and changeable letterboard menu — that make it unique.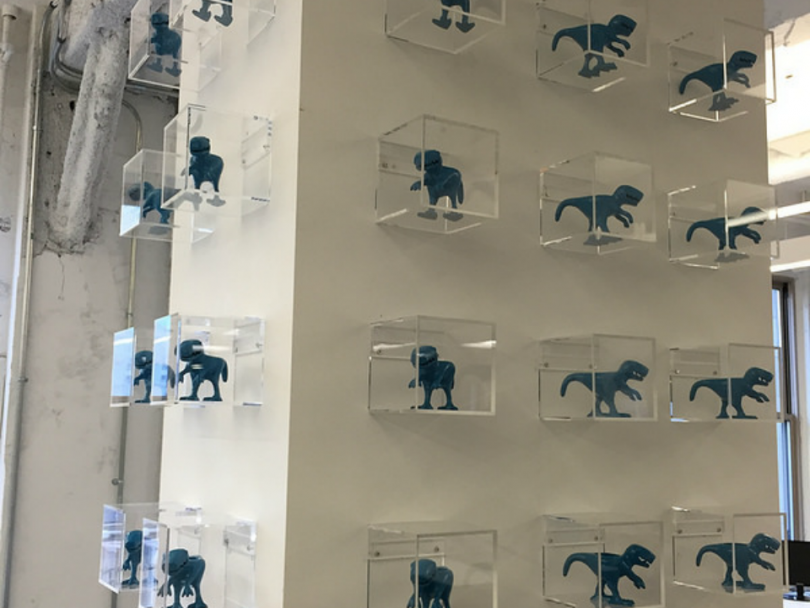 Digital media solutions company PubMatic encourages employees to stay innovative — and they have a constant reminder of that in their office. The space is decorated with dozens of toy dinosaurs to keep people from reverting backwards to ancient ways of thinking. The company has called the 15,000-square-foot office home since 2014. CMO Jeff Hirsch showed us around.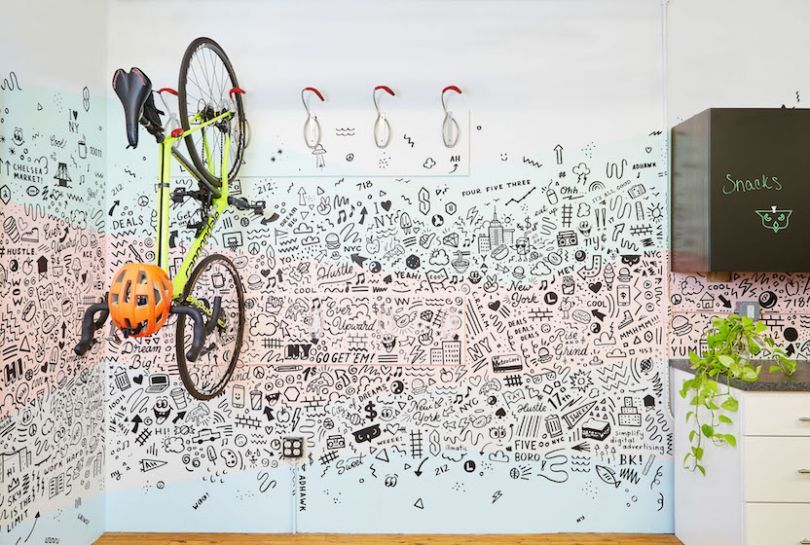 The award for coolest in-office mural goes to adtech company AdHawk, which now occupies office space formerly rented by an art gallery. To pay homage, the startup hired an NYC artist to paint a mural in their kitchen area. The result was a colorful masterpiece that grabs the attention of all who enter. Co-founder and COO Dan Pratt told us what else he loves about the Chelsea office.