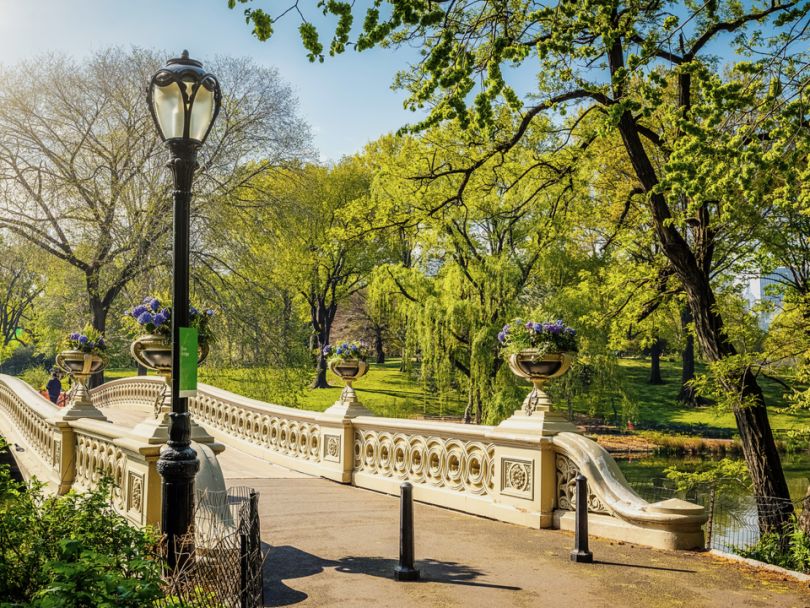 Ah, the life-giving sunshine, the chilly iced coffee and the hot garbage smell wafting through the air. It finally feels like summer here in New York City.
NYC's tech scene is on a hot streak as of late, with VC firms pouring millions of fresh funds into some of the city's most exciting companies. Combined, the month's five largest funding rounds brought more than half a billion dollars into the ecosystem. Here's who raised the most.
#5, $73M, May 16
What they do: Since its launch in 2013, TodayTix has become the go-to destination for last-minute theater tickets. Theatergoers in NYC, London, Sydney and numerous other international destinations can find discounted tickets, as well as customized recommendations, via TodayTix's desktop and mobile platforms.
The funding: TodayTix closed its $73 million private equity round on May 16. The funding was led by Great Hill Partners, and will be used by TodayTix to expand its geographical reach beyond its current bill of 15 markets. The company also plans to expand its original performance series, TodayTix Presents. To date, TodayTix has raised $88.7 million.
#4, $90M, May 7
What they do: VTS aims to "revolutionize" the world of commercial real estate via its one-stop-shop platform for landlords and brokers. The VTS platform works to centralize critical property information, from tenant data to contractor schedules, and provide users with actionable insights based on this information.
The funding: On May 7, VTS announced it had raised $90 million in its Series D funding round, bringing its funding total to nearly $188 million. The latest funding was led by Brookfield Ventures, with participation also coming from GLP, Tishman Speyer and previous investor Fifth Wall. In a press release, the company explained the funding will be used to further enhance the capabilities of its flagship platform, as well as prepare for the launch of its commercial real estate marketplace later this year.
#3, $100M, May 14
What they do: One of the hottest e-commerce companies in recent memory, Away designs tech-enabled luggage and modern travel goods. The company's trademark suitcase, which features a smartphone charging station, has sold more than 50,000 units since Away's 2015 launch.
The funding: Away announced its $100 million Series D round on May 14, and remained unmatched until the very end of the month. The round was led by Wellington Capital, with participation from Baillie Gifford, Global Founders Capital and Lone Pine Capital. Away plans to use this investment to open as many as 50 new stores internationally, as well as expand its product offerings to include more travel-adjacent goods.
#2, $110M, May 30
What they do: Dashlane's technology lets users store passwords and other personal data securely. By doing so, the company aims to protect its customers from the risks associated with re-used and easy-to-guess passwords.
The funding: Sequoia Capital led Dashlane's Series D, which the company will use to add new features to its platform. Founded in 2009, Dashlane has raised more than $200 million in funding.
#1, $150M, May 31
What they do: You might remember Foursquare from its social media days, but today, Foursquare uses its location technology to help other companies reach their customers with more precision.
The funding: Foursquare announced on Friday that it has raised $150 million in funding — the company's largest round to date. Part of that funding was used to acquire one of its largest competitors, Placed, from Snap. Together, the two companies serve more than half of the Fortune 100.