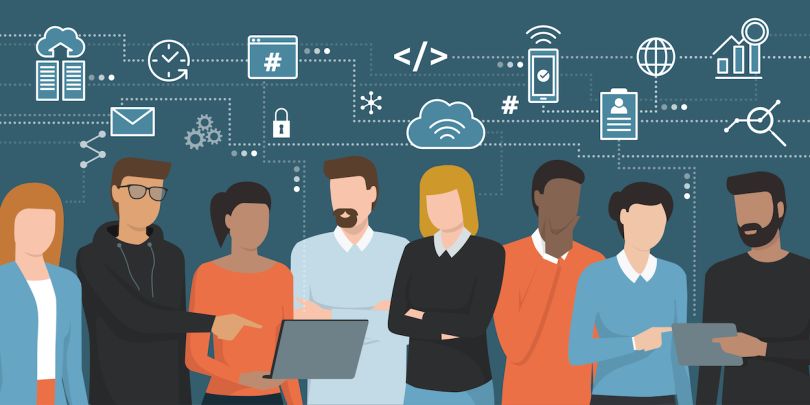 We are approaching a new era in which the backbone of the internet economy — the trading of personal information for free services — is drastically changing. With legislation like the California Consumer Privacy Act and the European Union's General Data Protection Regulation leading the way, policymakers are beginning to reevaluate the relationship between companies, consumers and the data that binds them. 
Dimitri Sirota, an entrepreneur with more than 20 years of experience in cybersecurity, saw this happening and noticed something was missing.
"I didn't really see anything focused on the protection and privacy of personal information, and that struck me as unusual," he said. "I live in Westchester, so when I commute into the city, the thing that I always read about is a breach or a misuse or an abuse of personal data. I felt that there was a gap in the market."  
So, in 2015, he and his co-founder, Nimrod Vax, created BigID, a software platform that helps companies safeguard and monitor their customers' data efficiently. And this week, BigID announced it raised $50 million in Series D funding. 
'Nobody really knows what data they have'
California rolled out its law at the beginning of the year. Since Congress failed to pass national privacy legislation last year, CCPA will likely be the de facto template when other states follow suit. 
However, Sirota says legislation likely won't accomplish much if companies can't organize and understand the data they collect.  
"It's all well and good to write legislation for companies. The problem is nobody really knows what data they have," Sirota said. "Companies even as mature as the Facebooks and the Googles really struggle in understanding their data. They collect data in a lot of different places, it's spread out across many different data stores, many different applications. They don't really know, not only what data they have, they don't even know whose data they have."
Being able to organize data is imperative, though, because the recent legislation has declared that personal data belongs to the consumer, not the company.
"That's a complete revolution," Sirota said. "Privacy regulations basically said that the companies need to be transparent about what data they collect and process and share. Basically, they need to be accountable to you as an individual customer. What that means is they have to be able to account for the data."
Sirota likens the process to depositing a check into a bank. Even though the money you give the bank is then commingled with other money, the bank is still obligated to keep track of your deposit in the event you want to take that money out again.
So, BigID helps companies understand what data they collect, why they collect it, where it is and whose it is to ensure compliance with privacy legislation and protect themselves against breaches. 
From early mover to long-term player
BigID has seen quite a bit of success in the last four years. This most recent round came almost four months to the day after another $50 million investment, bringing its funding total to $144 million. Sirota also says the last four funding rounds were initiated by the investors and attributes the company's success to its visionary concept.
"There's an emerging category around data privacy and individual data management. We were early," Sirota said. "This is going to reshape how people think about or how enterprises think about data collection, data processing and data sharing." 
Sirota says the company plans on using this most recent funding to develop its product more, add onto its engineering team and expand its operations in the US, Europe and Asia. He also said they will soon begin operating in Africa.
The internet looks a lot different than it did even a decade ago. Companies and private citizens alike are just starting to address the sheer magnitude of personal data that has been traded and leaked over the web in the last 30 years and what kind of effect it has. 
Privacy and security has become an even bigger concern as data-collecting tech like location-tracking apps, voice-assisted smart-home devices and video monitored doorbells become even more entrenched in our everyday lives.
"The importance of data has never been greater," Sirota said. "Our belief is that the data that companies collect could either be the most toxic thing they have or the most valuable thing they have."
Ultimately, Sirota says the goal is for BigID to be a leader in this new world of data collection, promoting responsibility and accountability.  
"We think there's a big play here," Sirota said. "We think there's a huge opportunity to reshape the relationship that organizations and companies have with their consumers around their data."