Earlier this year, Resy Senior Product Designer Anna Zhang walked into the Rome-inspired restaurant Marta in NoMad around 7 p.m. She wasn't there for dinner. Instead, she was on a mission to further explore how Chef Lena Ciardullo's eatery was using ResyOS in service to check-in guests and manage tables. Doing so involved her shadowing their maître d' during peak hours. 
In mid-March, states announced stay-at-home orders that turned the restaurant industry on its head. And that meant that a couple of months ago, Zhang's role shifted too. Not only could she no longer do in-person research, but also there was no one dining in.  
Despite the shift, Zhang has been able to use previous intel from her time in the field to inform product updates that have helped the hospitality technology company build a new pickup and take-out platform for clients, launching this month. Her team is also rolling out new features that help hospitality staff adhere to reopening protocols such as capacity restrictions and social distancing guidelines. 
The relationships employees at Resy have formed with industry insiders have allowed product designers like Zhang to iterate based on necessity. Zhang said her team is trying to provide restaurants with solutions for the current landscape, such as the new mobile waitlist and capacity monitoring tools, while thinking long-term. 
"All of the features we build are a product of a true partnership between Resy and the restaurants, but even more so lately," Zhang said.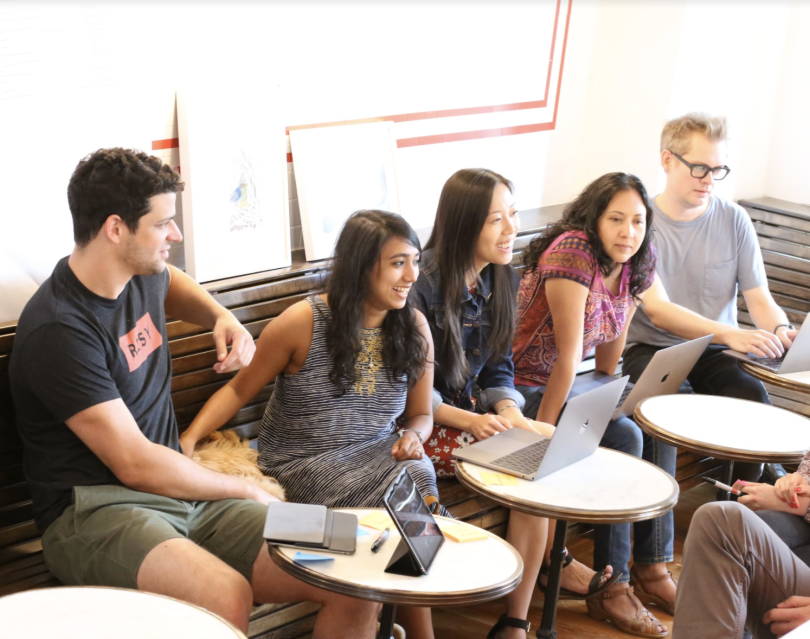 Tell us a little bit about your background and your role at Resy. What made you want to work there?
I'm a senior product designer at Resy. I've been designing web and mobile products for about a year and a half now, focusing on building tools for restaurants. Prior to Resy, I worked at a few different B2B startups. I've always loved designing tools and making complex workflows simple and intuitive. 
One of the first things that attracted me to Resy was the complex product suite. But what really sold me was the team and the value that Resy puts on research. We do a lot of in-person (and right now, virtual) research with restaurants.
What types of research is Resy doing that competitors aren't or that you prefer?
I love to shadow restaurants during service. We're lucky that we're in New York and we have a lot of restaurants nearby. During dinner or lunch service, we'll shadow the host and the team to see how they're using our products. It's a great way to see the product in action and understand the context that it lives in. 
You can see how busy these restaurants get and how every little tap on the app adds more to the workflows. Shadowing helps us understand what we have designed for and how to better streamline the process. 
What features are you working on in response to COVID-19? 
The entire company has been hard at work to reset the industry. We're working on a number of different initiatives. Right now, we're getting ready to launch Resy at Home. This functionality, which we've built into restaurants' existing reservation pages, will let clients offer customers meals, kits, experiences and more. Guests can book these options for pickup and enjoy the food they love from home or elsewhere. 
Some of the questions we're thinking about include: How can a Michelin-star restaurant bring fine dining to your home? How can we adapt a chef's counter tasting menu for the at-home experience? 
This is a completely new initiative and vertical for Resy. It's exciting to be part of that buildout.
How can a Michelin-star restaurant bring fine dining to your home?''
What was your inspiration for incorporating those features? What are the biggest challenges you faced when implementing them?
The inspiration from these features comes from our restaurants. I've been impressed by restaurants' creativity and how quickly they've been able to adapt and execute on certain ideas. Our goal with these new features is to give restaurants a platform where these creative solutions can live and build technology for them to offer alternative revenue streams coming out of the shutdown.
One of the biggest challenges, which is probably a challenge for all companies, is the uncertainty surrounding the pandemic. Regulations are changing daily. So as we think of new features, we try to keep our current state in mind as well as where we might be in a few months and where we might be in a year or two. While we're building products that are rebooting restaurants right now, we want to make sure that they still provide value post-COVID-19. 
We've been thinking long-term but working hard, fast and iteratively so we can deliver value to our restaurants in a timely manner.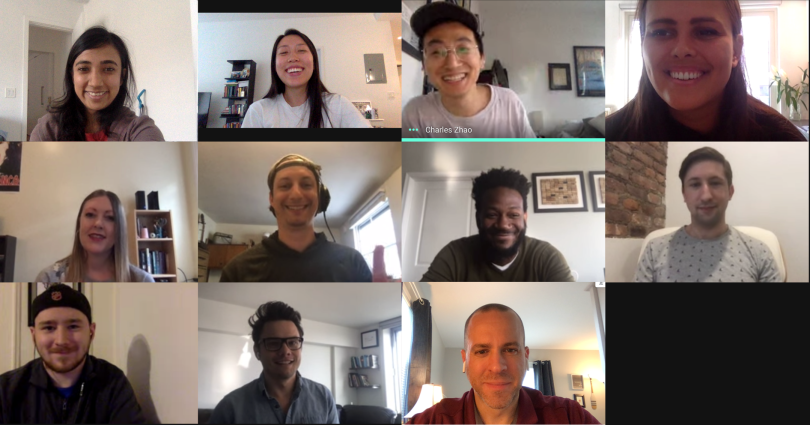 Can you give us some insight into what working with restaurants, especially in New York, has been like the past few months? 
Our restaurants have always been great partners and they still are great partners. Nothing has really changed about the relationship and the research that we do with them. Over the past few months, we've been in constant communication with all the restaurants to understand their concerns and see how they've been adapting. And as we start to ideate on new features, we'll follow up with usability sessions to get their feedback. We hop on calls whenever we can. 
Once we get feedback, we'll go back to the drawing board and iterate where we need to. All of our features are a product of a true partnership between Resy and the restaurants, but even more so lately.
How has the culture of Resy shifted, if at all, recently?
I've been impressed with our people team and the culture club. They've ensured that we feel connected at home with new activities like trivia, happy hours and virtual baking competitions. These initiatives are fun to be a part of and have given me more of an opportunity to get to know co-workers who are based in different offices. 
Resy has introduced virtual stretching sessions and workout classes into the workday as well. I'm someone who has trouble separating my work time and home time in a remote setting. So these sessions have been really great reminders to take a break and focus on myself once in a while. 
In the future, there will simply be more ways to support the restaurants you love.'' 
What impact do you think COVID-19 will have on the dine-in experience going forward? How is Resy positioning itself for that reality?
In the near-term, as restaurants are starting to open, owners' first concerns surround the safety of their guests and their workers. So I think the most immediate impact is the limited capacity within restaurants. 
On the restaurant side, we just shipped features to monitor capacity and automate changes to seating availability. Hospitality workers can set their maximum capacity in ResyOS based on state regulations and what they know about their floor plan. And then, as guests come in or people book reservations online, ResyOS users receive alerts letting them know they are nearing capacity. They also have the option to turn off online availability or the mobile waitlist. We're trying to use technology to help restaurants focus on food, hospitality and welcoming back people they haven't seen in so long. 
We also think that reservations are going to become more important, which Resy is well-positioned for. In the future, there will simply be more ways to support the restaurants you love.
What has been your go-to delivery order or meal in quarantine?
I live near Adda Indian Canteen. The owners also own Rahi in the West Village. I'll order takeout from there when I need some comfort food because they have really good butter chicken. Also, Atoboy is one of my favorite restaurants and they started serving family meals. I like ordering that to start the weekend and having leftovers to carry me through the week.