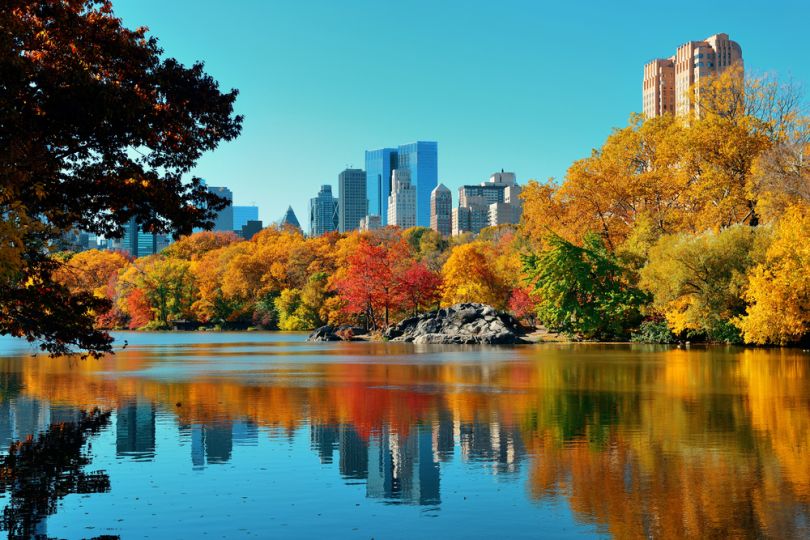 On Wednesday, global accounting and consulting firm Deloitte unveiled its latest ranking of the 2020 Technology Fast 500 and NYC-based companies were well represented among some of North America's fastest-growing tech companies.
The 26th annual list includes companies chosen based on their fiscal year revenue growth between the years 2016 and 2019. The companies are ranked based on their percentage growth rate. Overall, the companies included in the ranking reached revenue growth ranging from 175 percent to 106,508 percent over three years. The median growth rate was 450 percent.
In addition to tech companies, companies in the media, telecommunications, life sciences and energy technology sectors were also included in the ranking. Leading the way overall was Pasadena-based pharmaceutical company Arrowhead Pharmaceuticals.
All told, 44 companies made the list from the New York City market. This matches last year's ranking, when 44 New York companies also made the cut. At the top of the list for the Empire State this year was Nanit, which ranked 19th overall with its baby monitoring device and app reporting 10,845 percent revenue growth over the past three years.
Read on below for details on the top five NYC tech companies included in this year's Deloitte ranking and click here for the full list.
Rank #41, 5,448% Growth
New York City-based fintech company Even Financial provides APIs for financial services search, acquisition and monetization. In September of last year the company raised $25 million in a corporate round. Founded in 2015, the B2B company has raised $50 million in venture capital financing to date.
Rank #40, 5,528% Growth
Noom gathers data from hundreds of different types of medical devices to create custom prevention and management plans for diabetes and hypertension. According to the company, the mobile health coaching app has reached more than 45 million users worldwide. In May of last year, the company raised $58 million in its Series E. The company has raised $114.7 million in venture capital financing to date.
Rank #35, 6,635% Growth
The Semperis platform puts active directory security on autopilot with continuous threat monitoring, real-time alerts, and autonomous remediation capabilities. The NYC-based cybersecurity company raised $40 million in a Series B last May. In addition to its East Coast office, the company also has a presence in Dallas.
Rank #28, 7,919% Growth 
Intelligent automation platform Ocrolus analyzes financial documents with over 99 percent accuracy, according to the company. Ocrolus most recently raised $13.5 million in a Series B extension back in August. Prior to that, it raised $24 million last June. Founded in 2014, the NYC-based company has raised $47 million in venture capital financing to date.
Rank #19, 10,845% Growth
NYC-based company Nanit creates baby monitors outfitted with a camera that can keep track of things like a child's temperature and sleeping patterns, metrics all also accessible via its app. Last May, the company announced a $21 million Series B funding round bringing its total capital raised to $54.2 million. The company was founded in 2015.