New York City is notorious for its crowded, heated, and brutal real estate market, so it's no surprise that it is becoming a thriving nexus of tech innovation aimed at streamlining the process of finding a place to live.
Top Real Estate Startups in NYC
Domio
Knotel
Compass
VTS
Reonomy
Managed by Q
Common
These 21 NYC real estate tech startups work in different areas and serve different customers, but all are changing the way we work, collaborate, and live, making real estate less scary and more exciting for all parties involved.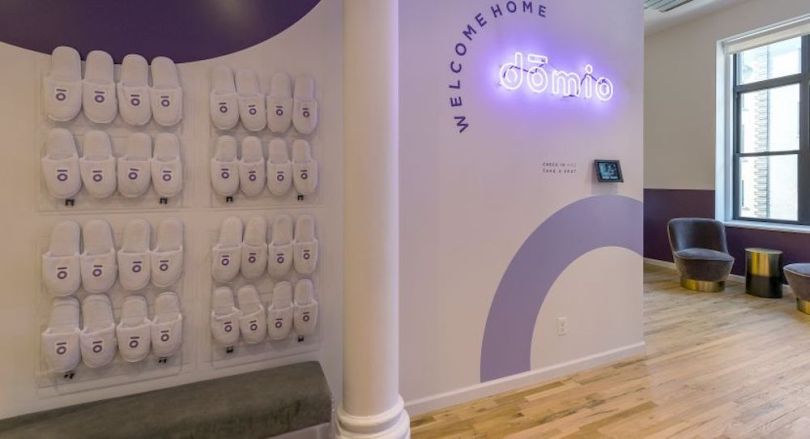 What they do: Domio maintains a group of upscale, branded apartment-hotels across the country that accommodate larger groups of travelers.
How it's changing real estate: Domio provides apartment-like rooms, but with hotel amenities (like gyms and pools) for larger groups. These apartments are currently available in a myriad of major US cities like New York, Chicago, Nashville, San Diego and Austin.
Founded: 2016
Funding: $66M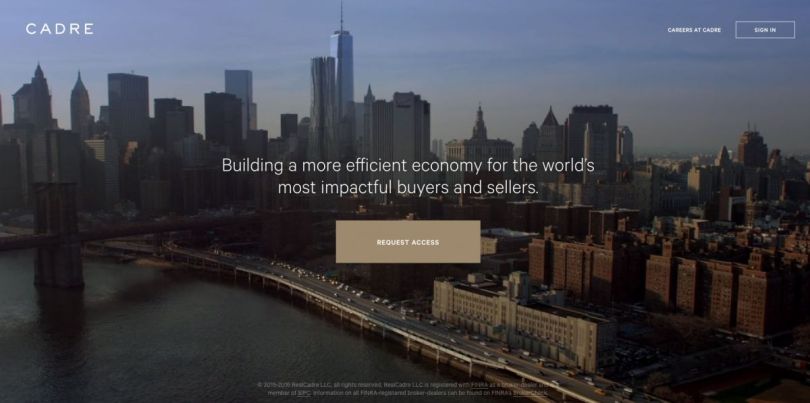 What they do: Existing somewhere between real estate tech, fintech, and Wall Street, Cadre is a platform designed to empower high-stakes real estate investment. Its team includes serious talent from the worlds of both tech and finance, and its mission includes not just driving the real estate market, but stimulating the overall economy.
How it's changing real estate tech: In a very short time, Cadre's work in bringing tech-savvy to one of New York's oldest investment areas has proved wildly rewarding. It raised $50M in investment in January 2016 alone, among NYC's most successful rounds of the year so far.
Compared to some other startups, Cadre plays its cards very close to its chest, hand picking high-profile investors through a secretive process, which bolsters an elite, exclusive brand that gets investors excited.
Founded: 2014
Funding:  $67.3M

What they do: VTS is a leasing platform for commercial real estate, designed to gather and analyze portfolio data for brokers, landlords, asset managers, and tenant representatives. Currently, it covers more than 2.5 billion square feet of CRE.
How it's changing real estate: The more assets you manage, the more disparate sources of information you have. Years ago, some of that information could exist in Excel workbooks, some in binders, and some in emails—keeping track of it all was a serious hassle. Having everything in one place, along with robust analytics and market intelligence, streamlines operations tremendously. In 2016, VTS partnered with CRE marketplace CompStak and cleared $55M in funding.
Founded: 2011
Funding: $55M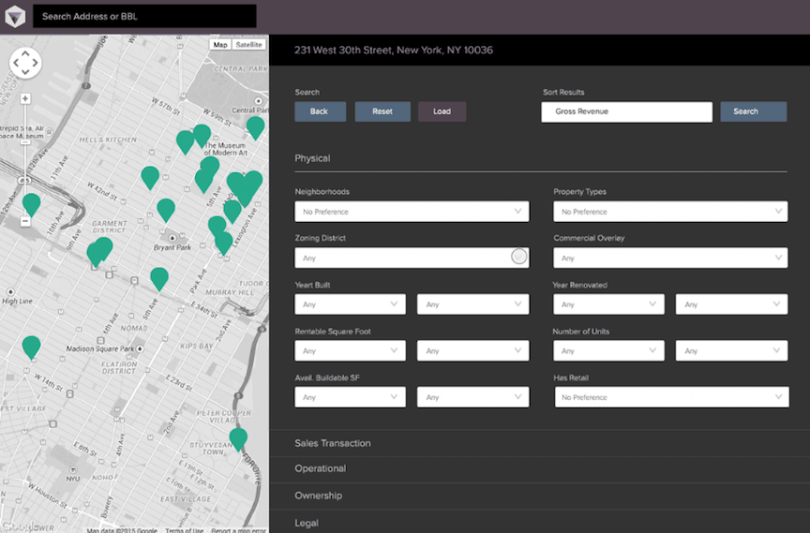 What they do: Working in the world of commercial real estate, Scryer (doing business as Reonomy) gathers information from an array of sources and proprietary validation algorithms, performing hardcore quant analyses with unprecedented speed.
How it's changing real estate tech: Reonomy allows lenders and investors to explore every mix-use building, condo, and vacant lot in the city without leaving the office. In 2015, it gathered a $15M investment, which will no doubt help its CRE intelligence become increasingly more comprehensive and reliable.
Founded: 2013
Funding: $13M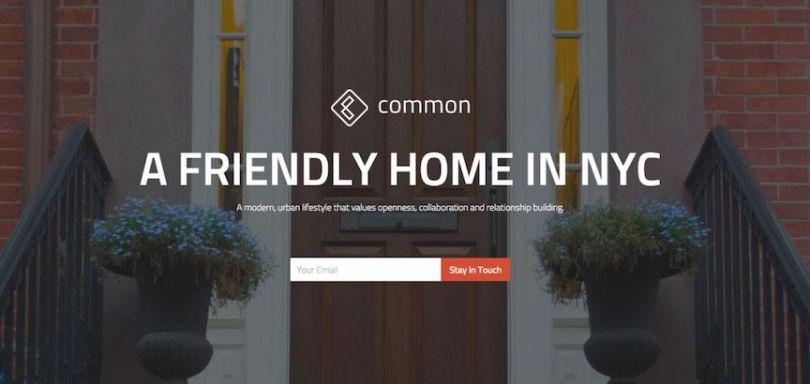 What they do: Finding a place to stay can be a frustrating, alienating experience, and Common addresses that by catering to those who seek not just a home or a workspace, but a community. With partners in real estate, the tech world, and beyond, it establishes live-work spaces around the city, screening applicants to ensure they will bond and collaborate easily.
How it's changing real estate: As tech pros and other young professionals have gathered in New York, and housing shortages have become a serious problem, "co-living" spaces such as the ones Common owns have become a solution for those who want to grow up while preserving the tight-knit communities that form more easily during the college years.
With its well-defined philosophy, Common is poised to become one of the most influential companies in a fresh, exciting space that has fascinated the media.
Founded: 2015
Funding: $63.4M
What they do: Managed By Q may not technically be a real estate startup, but its work is quite relevant to realtors and entrepreneurs alike. It matches workspaces with "operators" who clean, restock, and take care of other needed labor (think of Handy, but for your office). The company recently expanded to Los Angeles. 
How it's changing real estate: "Building the operating system for the office of the future" is a lofty ambition, and Managed By Q leavens it with an infectious sense of humor and fun. Its operators take offices "from crying shame to hall of fame," and its irreverent web copy includes lots of hip hop references. In this way, it builds trust with younger, more agile companies who need to outsource the more practical aspects of running a business, such as vacuuming and keeping the fridge stocked.
Founded: 2014
Funding: Undisclosed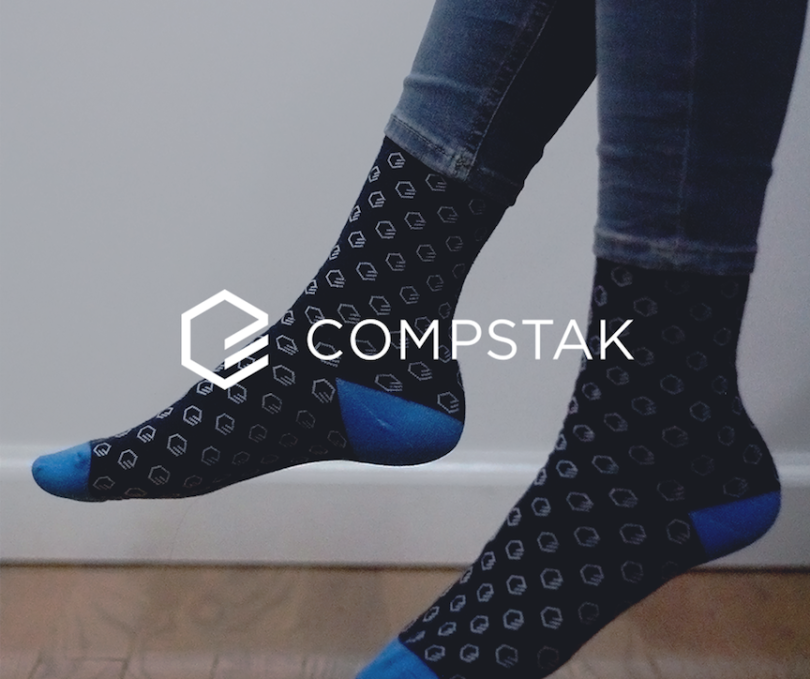 What they do: Compstak, named a Real Estate Startup to Watch by Forbes, has created a searchable database of thousands of lease comps from verified professionals — information known to be consistently difficult to find and compile in the real estate world.
How it's changing real estate: Compstak is creating a transparent space in commercial real estate for brokers, appraisers and researchers nationwide. Covering 120K buildings, 350K leases and 5.9B square ft., the Compstak database offers its users a free and anonymous way to swap and search for property information that is often unavailable to them. 
Founded: 2011
Funding: $14.39M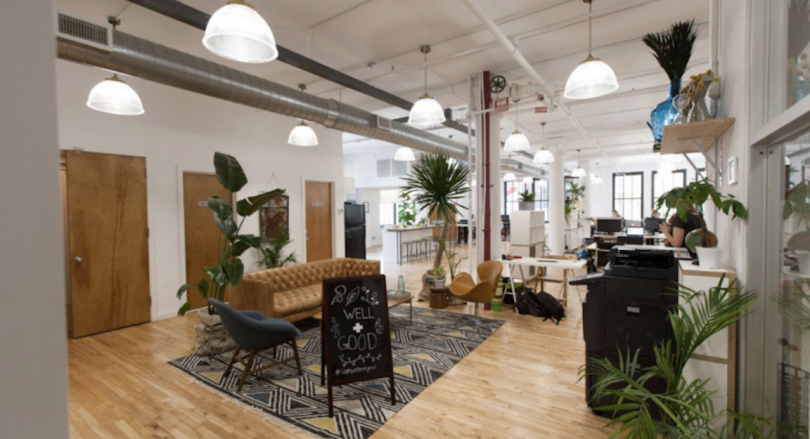 What they do: Knotel offers office spaces for growing businesses who aren't looking to be locked in to a space long-term.
How it's changing real estate: Knotel has over 45 flexible office spaces in New York, San Francisco and London. The company designs, builds and operates custom spaces for growing brands. Starbucks and Cheddar use the company's flexible services for their growing businesses.
Founded: 2015
Funding: $95M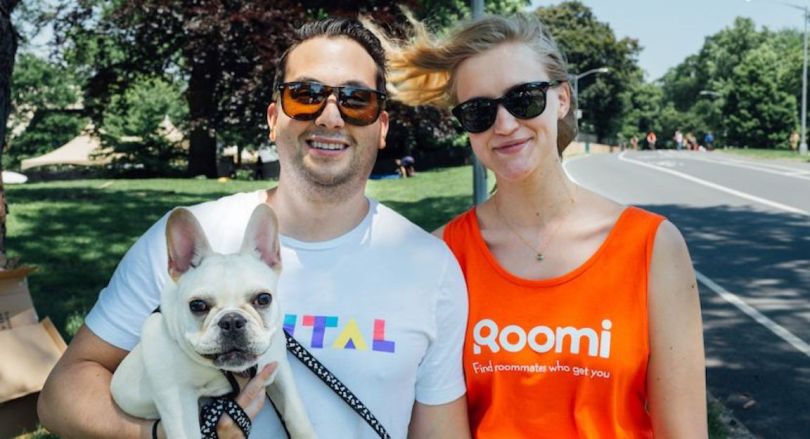 What they do: Roomi makes finding a roommate more efficient and less awkward with their peer-to-peer roommate search platform.
How it's changing real estate: Roomi allows users to find affordable, amicable co-living situations through their app. Users are allowed to view photos of apartments, chat with potential roommates and find flexible lease agreements all through the app.
Founded: 2013
Funding: $17M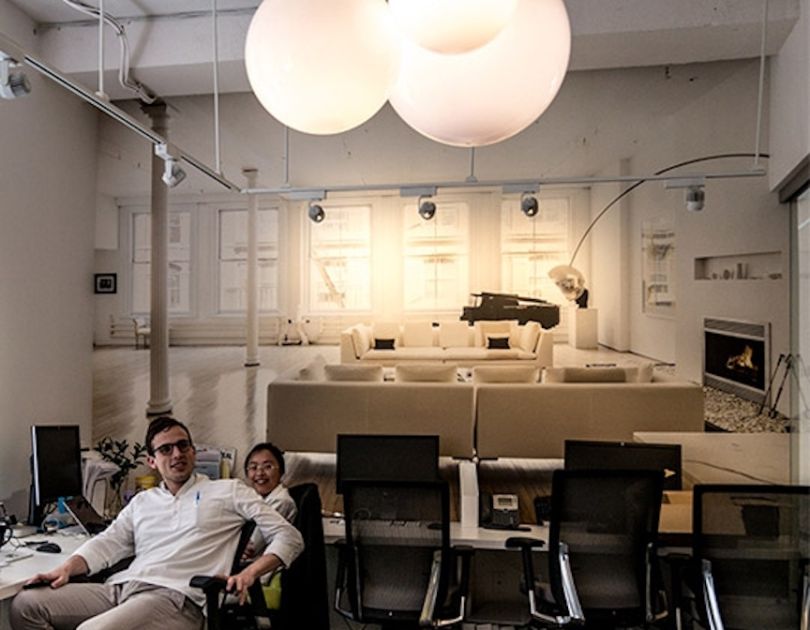 What they do: Compass provides a simple platform for buyers and sellers of residential real estate in markets on both coasts. If you're curious, but not ready to sign anything, its free online neighborhood guides can help you shop intelligently for a new home without leaving the house.
How it's changing real estate: The process of buying or selling a home can be among one of life's most stressful events. Just searching or advertising can involve dozens of websites and an enormous amount of blind faith.
Compass exists to make that process both simpler and more sophisticated. It partners with dozens of trusted agents and provides a real-time market report app to keep users informed and confident.
Founded: 2012
Funding: $133M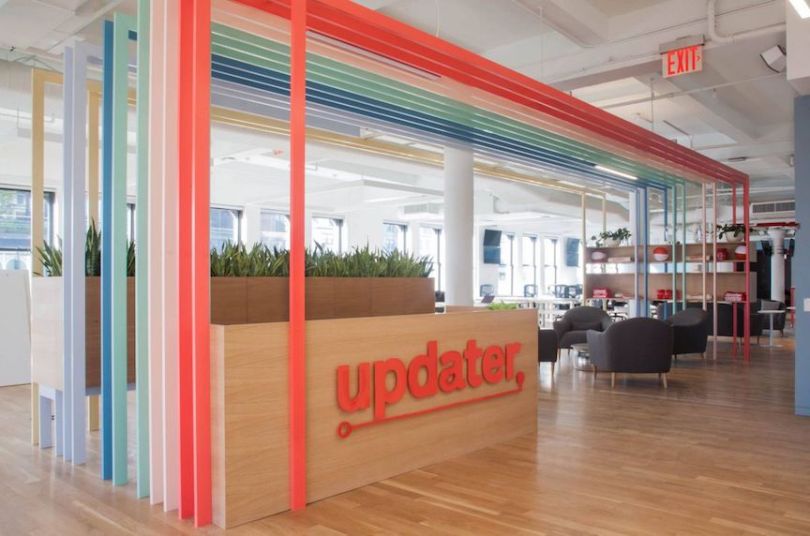 What they do: Buying a new home is a dream come true for many, but moving can quickly turn into a nightmare. Updater creates tools that make the transition from home to home much easier for the millions of households packing up each year.
How it's changing real estate:  Updater's platform takes care of the biggest moving headaches like forwarding mail, updating licenses, connecting utilities and even finding reliable movers.
Founded: 2011
Funding: $52.5M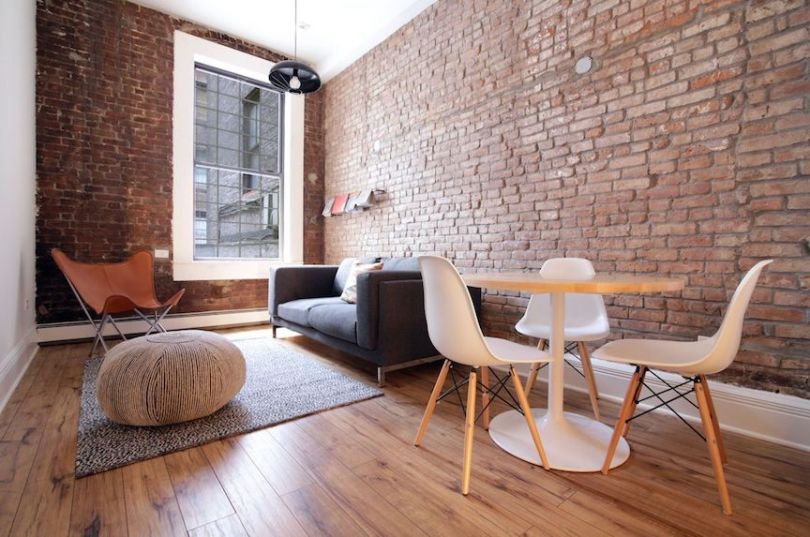 What they do: Many of NYC's real estate startups focus on buying a home, presumably a long-term commitment. Breather is entirely different—it exists to help individuals and small groups find calm, temporary spaces when they need to brainstorm, collaborate in private, or simply get some work done without distraction.
How it's changing real estate tech: Breather is part of a larger trend toward coworking spaces, off-site work, and services such as AirBnB that subvert old notions of the home and the office. Its idea is clearly catching on. In its young life, the startup has raised a whopping $27.5M in funding, and it has operations on both US coasts, as well as in the UK and Canada.
Founded: 2012
Funding: $27.5M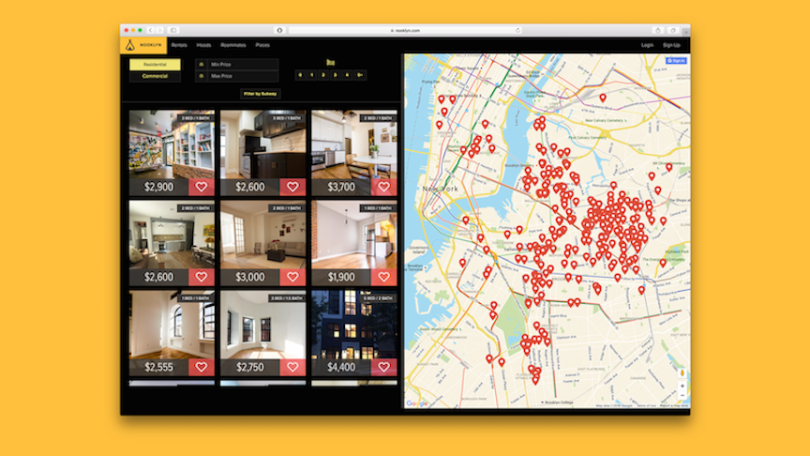 What they do: Nooklyn is a hip online platform geared toward young urbanites who crave a friendlier, stylish, more intuitive apartment-hunting experience as they brave NYC's famously difficult market. It draws inspiration from popular social media sites, such as Instagram.
How it's changing real estate: Real estate has long been a relationship-driven industry and has been slow to integrate technology, but companies from Compass to Zillow are changing that. Nooklyn distinguishes itself by courting savvy and connected customers who are just beginning to make their way into adulthood. Roughly 85% of its users are Millennials, giving Nooklyn the potential to build brand loyalty for decades to come.
Founded: 2010
Funding: Undisclosed

What they do: A residential real estate platform, Nestio is built to streamline and clear up communication between lenders, brokers, and prospective tenants. It consolidates information that may have previously existed in Excel workbooks or bulging inboxes, helping clients process it all with handy automated marketing and portfolio management resources.
How it's changing real estate tech: Clean and efficient channels of communication help property managers build better customer relationships, ultimately helping everybody get what they want with minimum hassle. It's clearly a winning strategy—Nestio recently completed an $8M funding round and is growing fast. 
Founded: 2011
Funding: $9.6M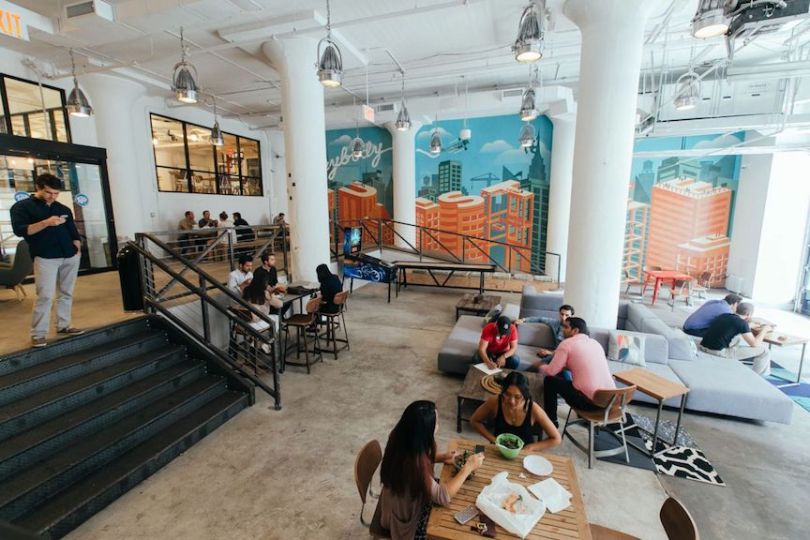 What they do: WeWork has rapidly become one of the most successful and talked-about coworking startups in the world. It has spaces all over NYC and well beyond (there are plans to build in China), and has expanded into startup incubation with WeWork Labs and co-living with WeLive.
How it's changing real estate tech: When coworking began to take off, WeWork was there, making the rules. It takes seriously its status as one of the most influential innovators in its booming sector. It may be worth billions and seeing explosive, continuous growth, but all of its ventures are grounded in a strong philosophy of innovation through cooperation. Its influence on the changing culture of work and on the NYC tech startup community at large can hardly be overstated.
Founded: 2010
Funding: $785M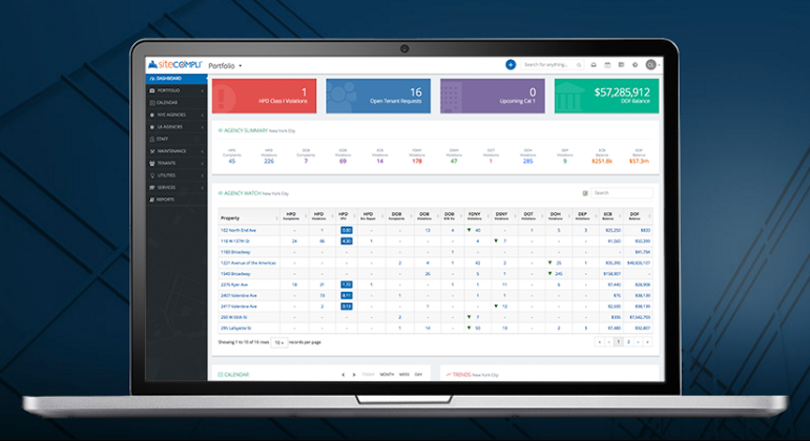 What they do: SiteCompli gathers and analyzes data on the shifting phalanx of regulations with which property owners, managers, and developers must comply. Its suite of products provides precise monitoring and access to research and violations that was once much harder to obtain.
How it's changing real estate: Many of NYC's buildings are decades old, and its real estate market is famous for being tightly regulated. By serving as a go-between with City Hall, SiteCompli saves the market considerable time, money, and labor.
Dealing with government regulations may sound like dry stuff, but SiteCompli is also widely considered one of NYC's most fun and friendly work environments.
Founded: 2008
Funding: Undisclosed

What they do: TripleMint is an uncommonly robust home-buying platform, showcasing both on- and off-market dwellings to help its users make well-informed decisions without the stress of sales pressure. It also features a concierge service in partnership with Instacart, Handy, and other powerful tech startups. It can even help get your broadband working.
How it's changing real estate: While it preserves some traditional facets of the industry, such as matching users with personal agents, TripleMint represents a trend toward high-powered tech and away from hard sales. It packs a lot of personality—its neighborhood guides and highly active Julep blog demonstrate that TripleMint lives and breathes NYC and understands the "softer" aspects of the quest for permanent lodging here. 
Being so likable is one reason TripleMint made our list of NYC startups to watch in 2016. It is rapidly building out its workforce.
Founded: 2011
Funding: $1.65M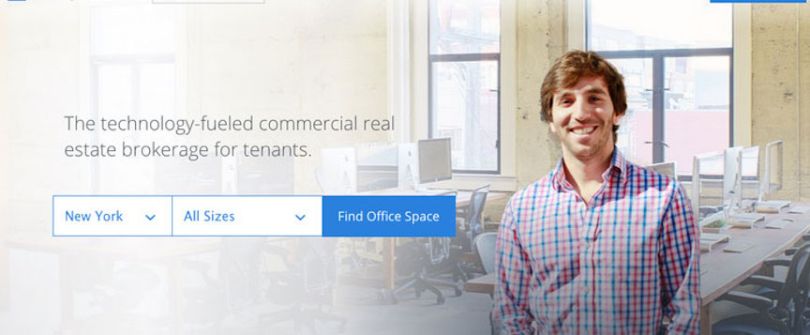 What they do: TheSquareFoot is a stylish, simple, and savvy platform for finding commercial office space. After entering some basic information, entrepreneurs are browsing listings or communicating directly with brokers within seconds. It offers resources for understanding a lease, setting up a new office, and other topics that may be unfamiliar territory for young startup founders.
How it's changing real estate: TheSquareFoot is a clear example of how commercial real estate is changing to accommodate the needs and style of the growing NYC tech startup community. It emphasizes trust and connection, building ongoing relationships with business as they hire up and grow into larger spaces.
Founded: 2011
Funding: $2.08M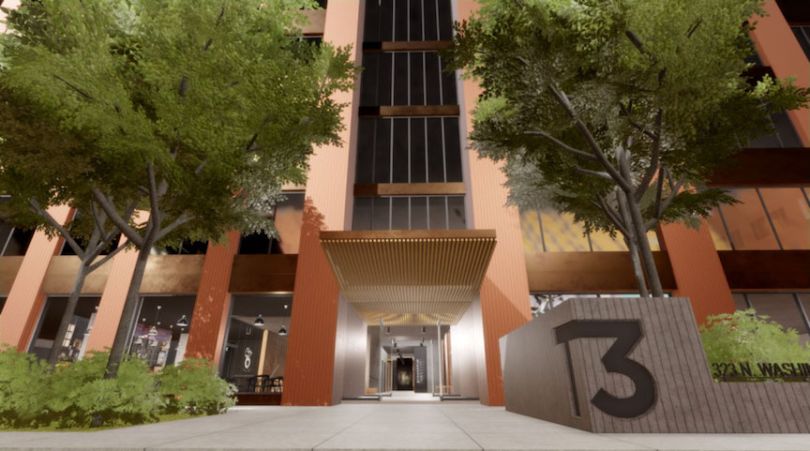 What they do: What if you could tour a space from anywhere in the world? With software including Protofit (for automated test fits) and Lumia (for bespoke interactive 3D simulations), Floored plans to alter the real estate world by introducing the excitement of highly sophisticated video gaming.
How it's changing real estate tech: Virtual reality is enormous business, and the implications for how we buy and sell homes are obvious and profound. Floored stands to become a highly influential early entrant into a very cool area of real estate tech that will make geography a less essential part of the equation.
Founded: 2012
Funding: $7.36M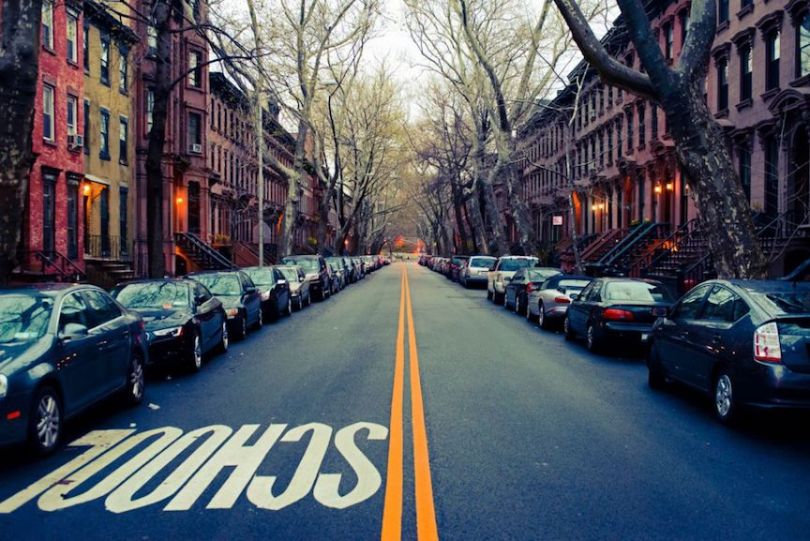 What they do: Outgoing tenants who want to list their homes for rent can act as their own brokers with Padspin, a community-based app designed to democratize the flow of information around residential real estate.
How it's changing real estate tech: "There's not enough data regarding apartment inventory available to the average person," said Padspin Founder Jeff Segal in an interview. "Brokers monopolize that data and charge a massive ransom."
Padspin joins a growing movement of startups that save their users money by challenging the power of traditional real estate. Padspin listings cost a tiny fraction of what a broker would charge, and while it may not put NYC brokers out of business, look for its community-minded ethos to influence how business is done.
Founded: 2013
Funding: Undisclosed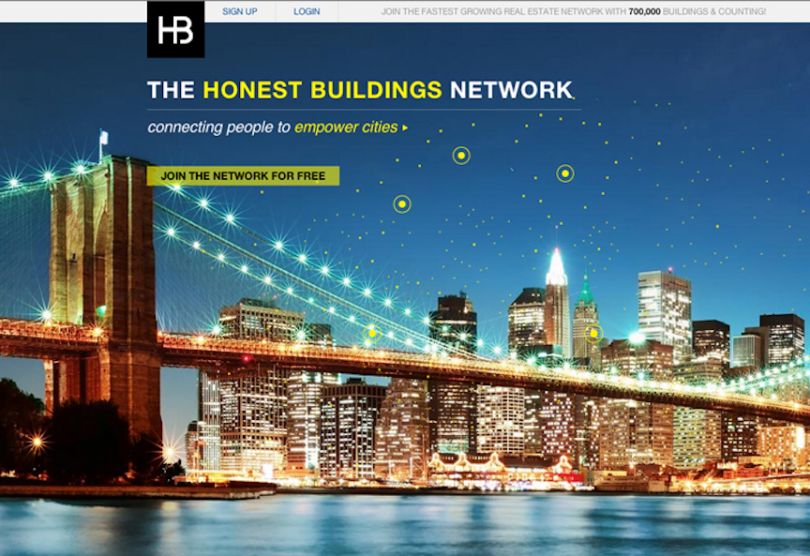 What they do: A single commercial real estate project can bring in numerous contractors, many of whom don't run in the same circles. With an extensive database including information on 200M buildings, Honest Buildings provides a place for owners and contractors to find each other in an atmosphere of trust and transparency.
How it's changing real estate tech: Honest Buildings is constructing a solid reputation in the business. Founded by commercial real estate veterans, it aims to eliminate the fear, uncertainty, and doubt that can fog CRE projects for all concerned. Investors clearly approve, which is why Honest Buildings has pulled down $17.25M, and its deal flow has exceeded $200M to date.
Founded: 2011
Funding: $17.25M