With leaders such as Zocdoc, the digital health boom has touched down emphatically in New York. Healthcare startups are shaking up insurance, consumer-facing platforms, data analytics, medical software, and more—with tailwind from plenty of investor cash. A growing network of innovative New York companies is helping medical professionals work and patients thrive, with more early-stage investment occurring all the time.
We've rounded significant players in this rapidly growing and changing landscape.
Top Healthcare Companies in NYC
Zocdoc
Tempus
Quartet Health
Flatiron Health
Galileo
Crossix
Noom
Talkspace
TrialSpark
Pager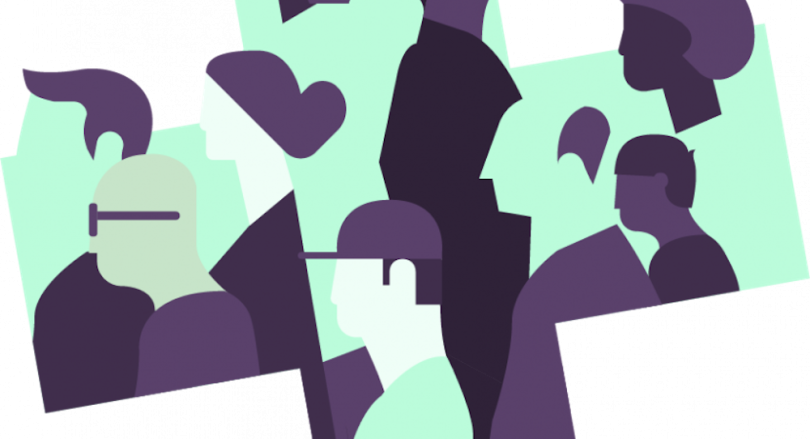 What they do: Ribbon Health is working to make healthcare simpler through their comprehensive data platform that covers data on insurance plans, doctors, costs and care quality. The platform helps users find care options, offers a provider directory, provides support for insurance enrollment and referral management.
How it's changing healthcare: Ribbon Health is utilizing the power of data from each part of the healthcare system whether it's insurance companies or electronic health record systems to simplify the often headache-inducing process. 
Founded: 2016
Funding: $10.3M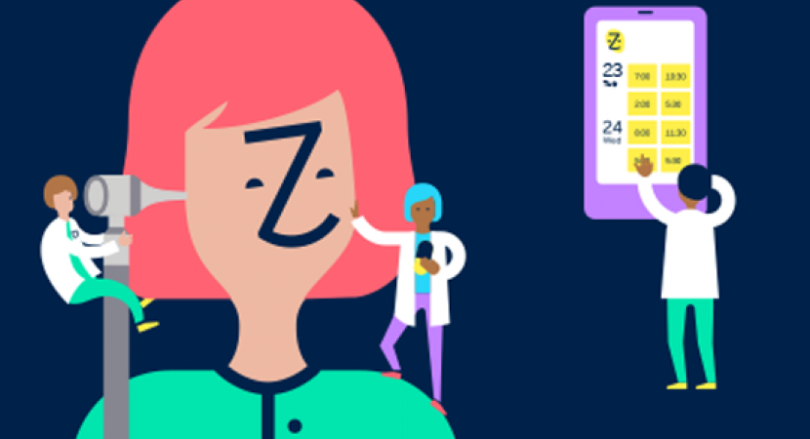 What they do: A simple mission–empower the patient–has placed Zocdoc among the ranks of New York's most powerful unicorns. Zocdoc's robust consumer interface guides users through the frustrating tasks of finding in-network physicians, comparison shopping, booking (and remembering) appointments, and filling out the necessary paperwork. The online platform is free to use, as are the Android and iPhone apps.
How it's changing healthcare: Launched in 2007 and originally exclusive to Manhattan, Zocdoc now covers 40% of the U.S. population in more than 2000 cities, demonstrating what consumer-facing startups can accomplish when they streamline complex processes and add a bit of human warmth to an otherwise intimidating experience.
Founded: 2007
Funding: $223M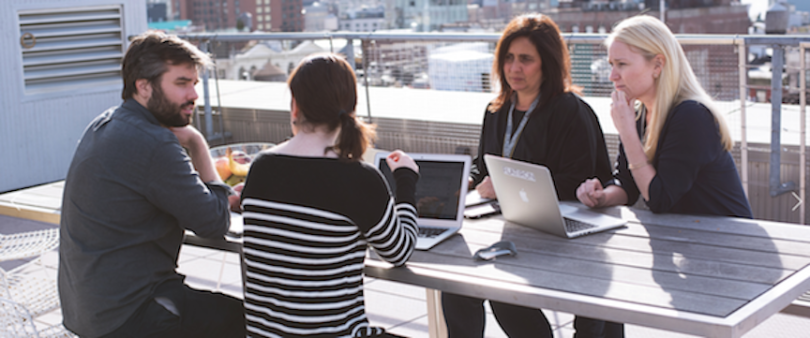 What they do: Flatiron Health is a cloud-based SaaS company focused on cancer care. After watching family members battle cancer, co-founders Nat Turner and Zach Weinberg set up shop on Fifth Avenue in 2012 with clearly articulated core values and a mission to make oncology more tech savvy.
How it's changing healthcare: New York startups raised a whopping $700M in January 2016, and Flatiron had the largest of those rounds by far, pulling down $175M. It has established itself as a local and international leader in cloud technology and health tech alike.
Founded: 2012
Funding: $313M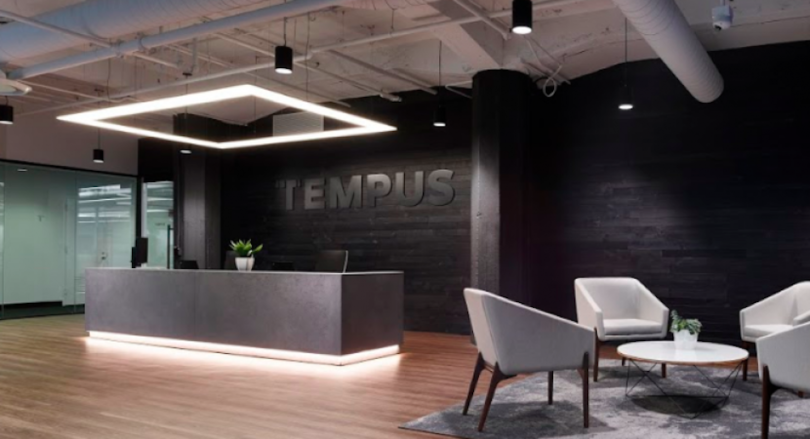 What they do: Tempus is building the world's biggest collection of molecular data alongside a platform designed to interpret and utilize that data.
How it's changing healthcare: Setting a global standard for clinical data libraries, Tempus helps physicians and nurses access patient information more quickly and gain more well rounded insights into individual health data. As such, doctors will be able to make real-time action toward delivering a more personalized model of patient care. Researchers will be able to use Tempus's data archives to more quickly make discoveries and develop medications for new illnesses.
Founded: 2015
Funding: $460M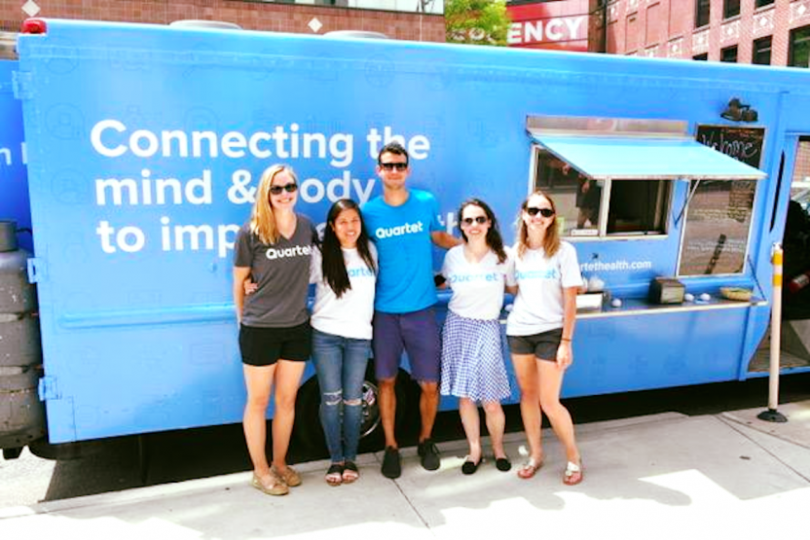 What they do: Quartet's library of behavioral healthcare solutions facilitates collaboration between patients and providers with an aim toward stopping major health crises before they start. It is driven by a robust data engine and strong relationships with various health plans and systems.
How it's changing healthcare: Quartet estimates that 35% of patients with chronic illnesses have underlying behavioral health problems that need to be addressed, and that 143,000 ER visits a day are related to behavioral health concerns. It has aligned itself with a growing movement to change American healthcare from the ground up and tackle health concerns where they start. A big Series A round in 2015 says they're onto something.
Founded: 2014
Funding: $47M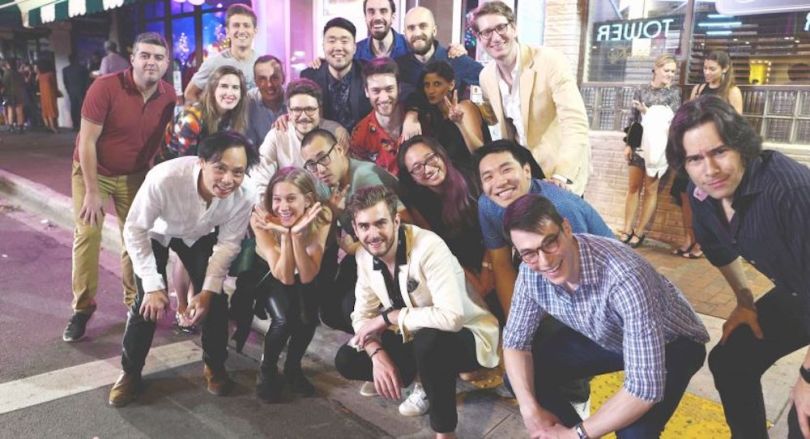 What they do: Galileo provides users with immediate access to a team of physicians who specialize in personalized healthcare.
How it's changing healthcare: Through Galileo's mobile app, patients are able to connect with their own team of doctors to ask questions, keep up to date with chronic care and even renew prescriptions. Once a short questionnaire is filled out, the team of Galileo doctors gets to work in personalizing health experiences based on each individual's needs.   
Founded: 2018
Funding: N/A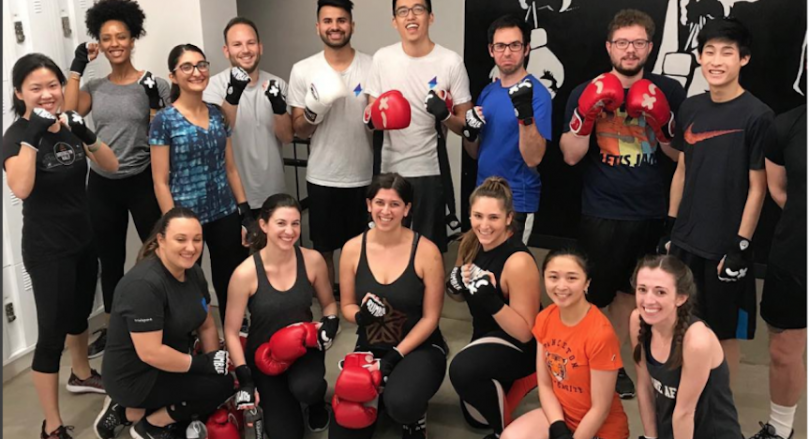 What they do: Trialspark's software supports physicians and researchers throughout the entire clinical trial process.
How it's changing healthcare: Trialspark created software dedicated to supporting the life of a clinical trial. The company's software offers compliance and support services for doctors and even helps to recruit patients for a faster clinical process. From Neurology to Endocrinology medicine testing, Trialspark's software creates a more efficient trial.
Founded: 2013
Funding: Undisclosed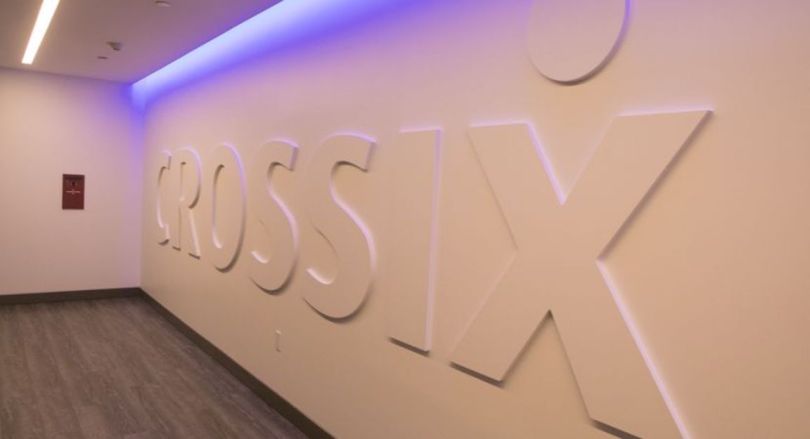 What they do: Crossix brings big data to the forefront of the healthcare marketing landscape with their suite of marketing solutions.
How it's changing healthcare: The company uses its expertise across several healthcare fields, including hospitals and pharmacies to optimize media solutions. Crossix offers targeted TV and mobile marketing as just a few options to reach new patients.
Founded: 2004
Funding: Undisclosed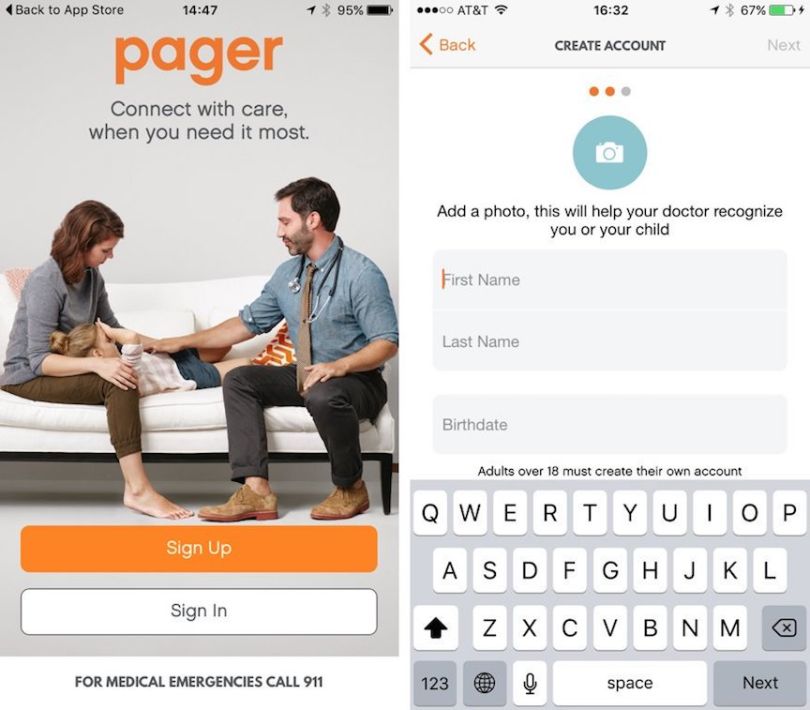 What they do: "Uber for doctors," anyone? Founded by French ex-pat Gaspard de Dreuzy and Uber designer Oscar Salazar, the Pager iPhone app charges a flat fee of $200, in exchange for which it promises a doctor at your doorstep within two hours of reporting your symptoms, making it more than competitive with pricey New York walk-in clinics.
How it's changing healthcare: Thanks to a partnership with Zipdrug, Pager delivers prescriptions without extra charges. What began as a small network of doctors in New York and San Francisco may soon bring on 31,000 new providers thanks to a deal with Evolution, the on-demand arm of the healthcare behemoth EnVision. After rigorous and successful testing in New York's highly regulated market, Pager is prepared to scale in a major way.
Founded: 2013
Funding: $29.61M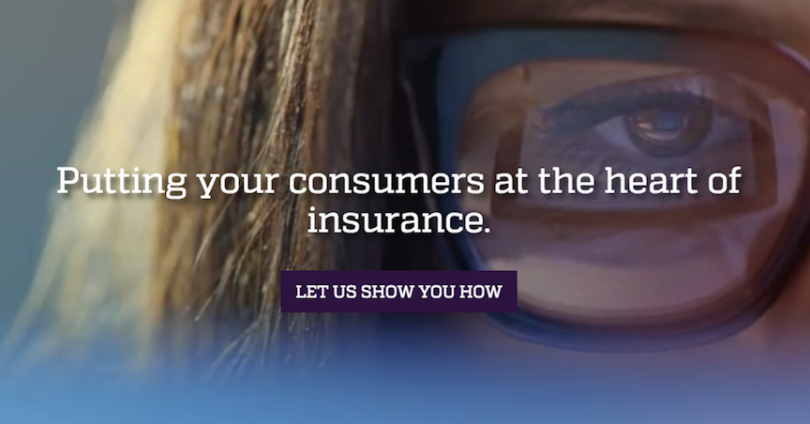 What they do: Zipari makes products that streamline interactions between health insurance carriers and their customers. Its CRM implements Salesforce technology to help insurance companies better understand the humans they're dealing with, while Zipari Content Management and Online Shopping applies digital marketing know-how to facilitate more efficient and rewarding user experiences.
How it's changing healthcare: Health insurance carriers are not often famous for providing a rewarding consumer experience. Zipari gives them the tools to build closer relationships with the people they serve and drum up new business and user enthusiasm while they're at it.
Founded: 2014
Funding: $7M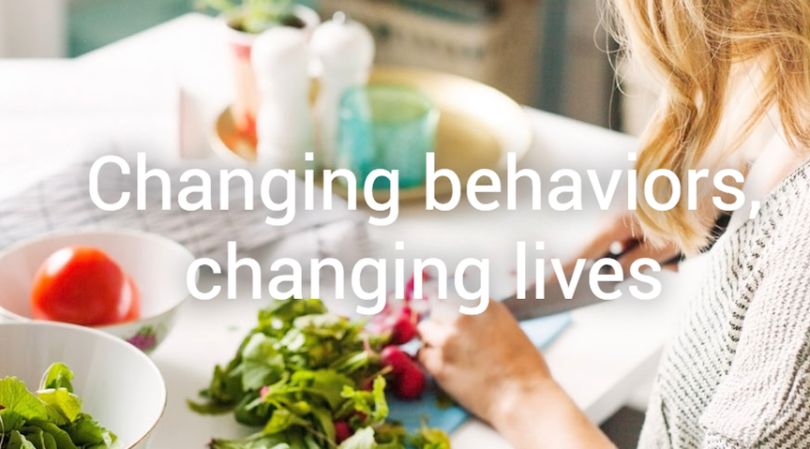 What they do: Noom's suite of apps puts healthy lifestyle coaching in your pocket. The Noom Weight Loss Coach, the company's cornerstone product, breaks the pound-shedding quest into a simple series of daily tasks. Other apps focus on cardio, diabetes, and more.
How it's changing healthcare: On the outside, Noom's focus is on actionable simplicity. But it has an impressive array of algorithms and research at work under the hood, and has forged partnerships with Aetna, Samsung, and other heavy-hitters in health.
Founded: 2008
Funding: $25.95M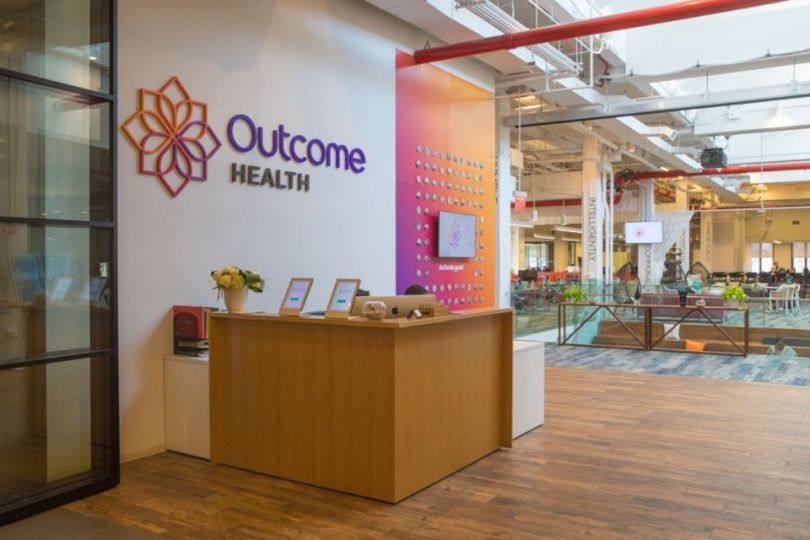 What they do: Outcome Health is transforming the patient experience through healthcare focused content and technology. The company is headquartered in Chicago and have a growing New York office located in Manhattan.
How it's changing healthcare: Outcome Health is evolving the typical doctor visit by providing new interactive technologies in waiting rooms and exam rooms across the nation. The healthtech company has worked with over 70 of the nation's biggest healthcare associations and publishers, including the American Cancer Society, American Lung Association and Stand Up To Cancer.   
Founded: 2006
Funding: $500M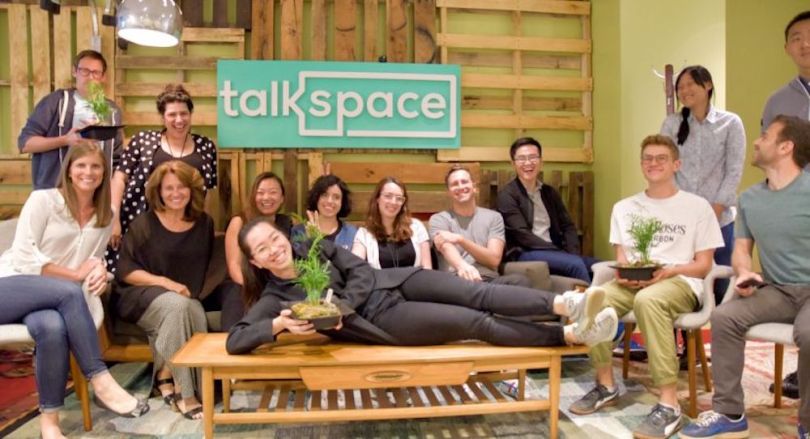 What they do: Talkspace is an online therapy company used by over million people.
How it's changing healthcare: Talkspace features over 2,000 online therapists who provide confidential services like messaging therapy, live talking sessions and couples therapy. Those looking for online therapy take an assessment, get matched up with a trained professional, discuss session plans and then start sessions.  
Founded: 2012
Funding: $59M
What they do: WW (formerly Weight Watchers) is a provider of weight management services for people looking to get healthier.
How it's changing healthcare: WW provides subscription-based weight management tools, including everything from healthy foods to personalized workout plans. The company even offers different digital and in-person meeting options to fit the needs of people trying to reach their healthy goals.  
Founded: 1960
Funding: Publicly Traded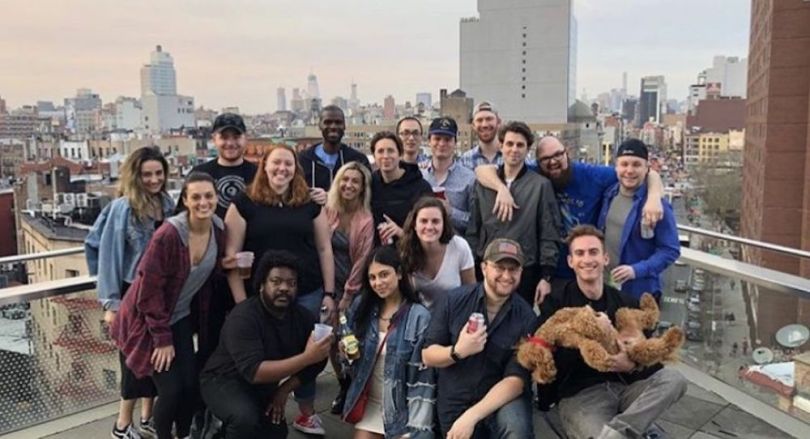 What they do: Simplifeye's SaaS platform helps dental offices capture more patient referrals.  
How it's changing healthcare: The company's Amplify platform helps dentists automatically collect patient referrals with a secure, customized dashboard. Additionally, the Simplifeye Flow is a data platform that integrates into any smartphone or smartwatch and displays schedules and allows for intra-team communication.
Founded: 2015
Funding: $3M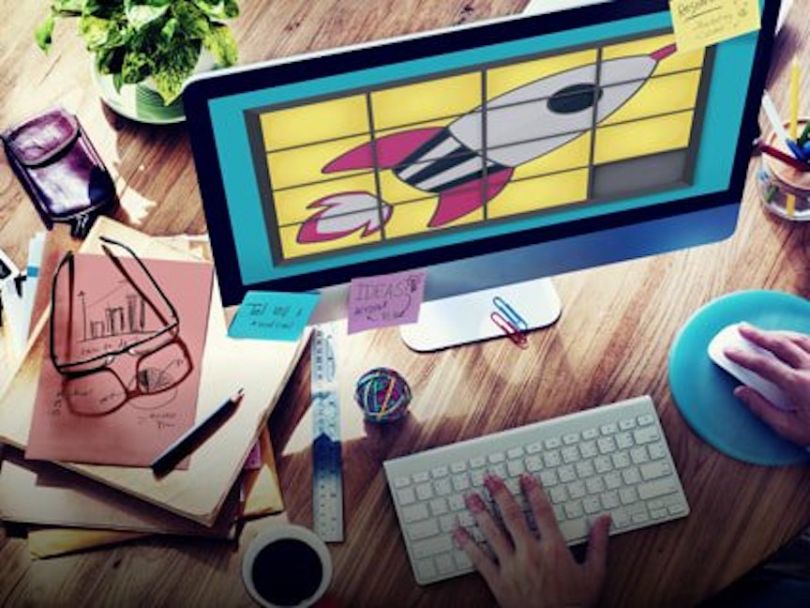 What they do: Amplicare's SaaS platform manages pharmacy patient engagement.
How it's changing healthcare: The big data platform helps patients to stay on top of their medicine refills and even allows for pharmacists to schedule birthday calls and wellness check-ins to boost customer engagement and happiness.
Founded: 2012
Funding: $250,000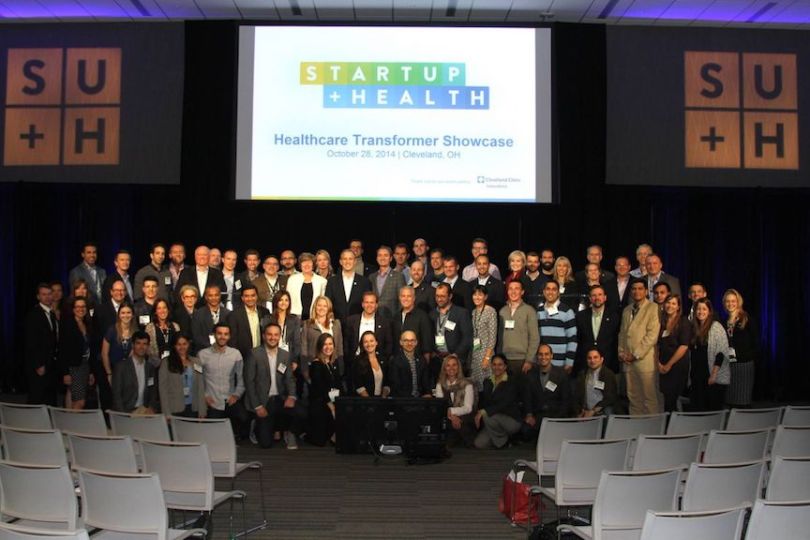 What they do: With the goal of global health improvement, StartUp Health is coordinating a network of "Health Transformers" working to improve the wellbeing of all. With more than 165 companies across 5 continents, StartUp Health boasts the largest digital health portfolio in the world.
How it's changing healthcare: StartUp Health is 5 years into a 25-year plan of improving worldwide healthcare. In October, Startup Health announced ten "Moonshots" that are top priority for the entrepreneurs and innovators working with the company. Issues topping the list include access to care, cost to zero and ending cancer once and for all.
Founded: 2011
Funding: $7M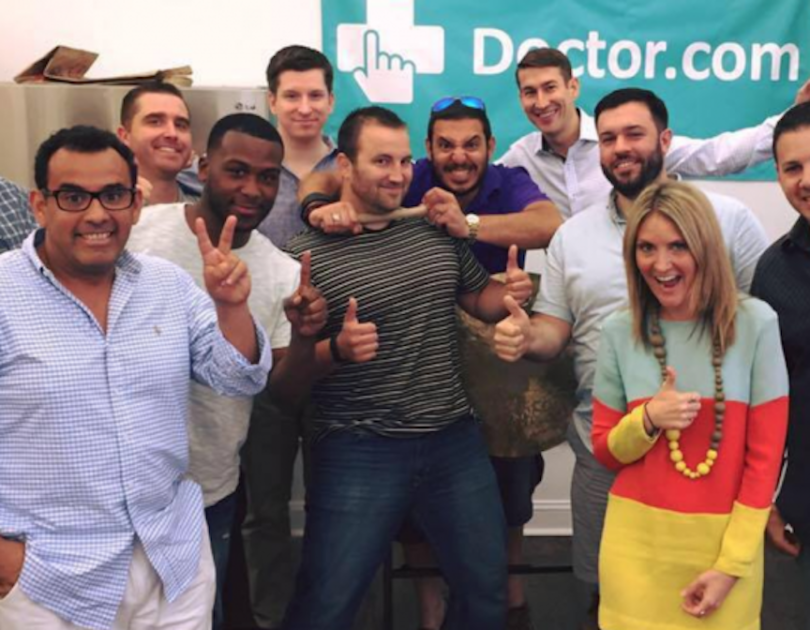 What they do: Doctor.com's management platform lets healthcare providers automate their marketing efforts. The software helps doctors manage their online reputation, patient reviews, profile promotion, website enhancement and appointment-booking features.
How it's changing healthcare: Doctor.com helps private practices, group practices and hospitals optimize their online presence and book more appointments, freeing up important time away from administrative tasks.  
Founded: 2012
Funding: $5M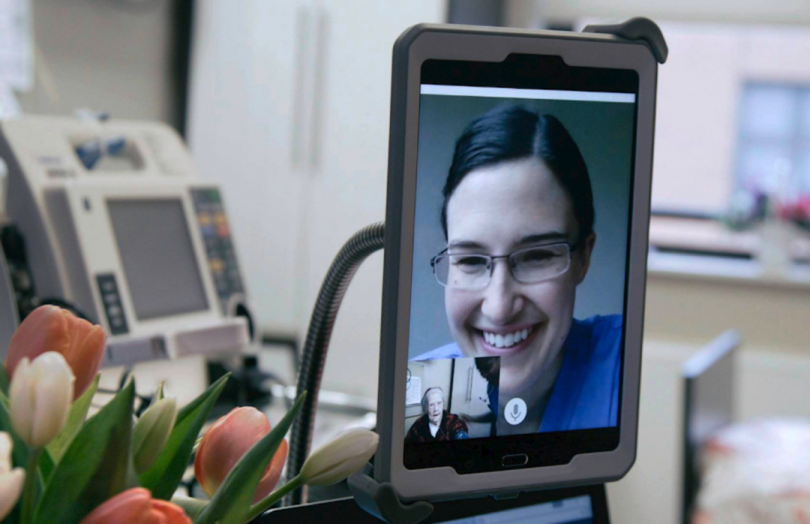 What they do: Call9 is a 911 alternative for nursing home residents, digitally connecting them to emergency care physicians at any time. The proprietary technology prevents residents from taking expensive and unnecessary trips to the hospital for non-emergent health issues.
How it's changing healthcare: Call9 ensures quicker treatment and point of care tests while saving millions of dollars for healthcare systems and taxpayers.
Founded: 2015
Funding: $34M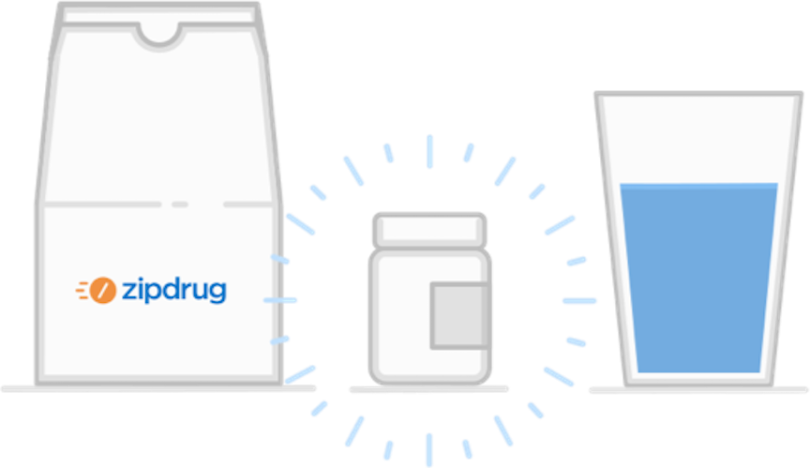 What they do: Zipdrug makes getting prescription medications as easy as tapping an app. Place an order, and a Zipdrug messenger will deliver your meds to most anywhere in New York, from any pharmacy, any time between 8:00 a.m. and 10:00 p.m.
How it's changing healthcare: Waiting in line at the pharmacy is about as popular as going to the DMV, except while you're twiddling your thumbs at Walgreens, your physical health is also on the line. After only a year in business, Zipdrug wrapped up 2015 in grand style, scoring $2.6M in funding and making our 2016 list of the top 50 NYC startups to watch. A partnership with Pager speaks of more big things to come for this company.
Founded: 2015
Funding: $2.6M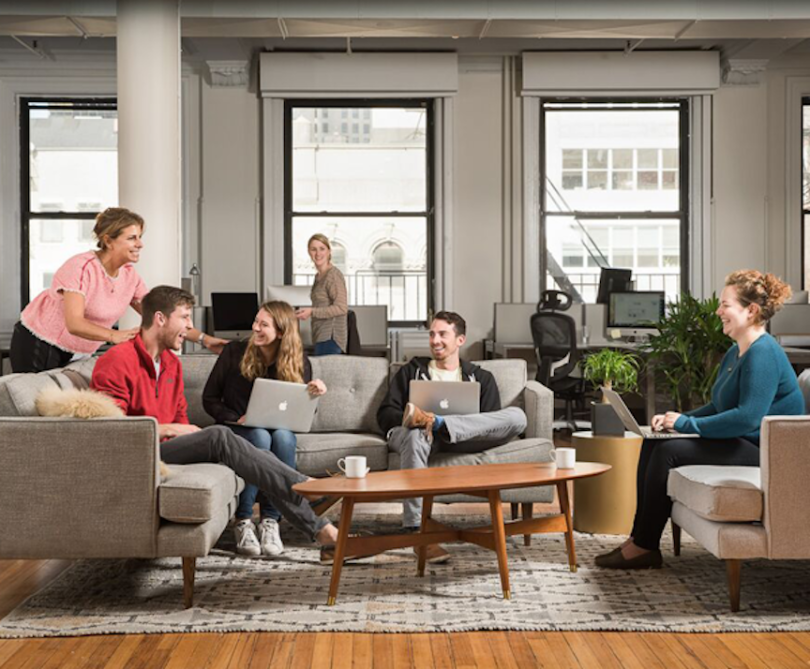 What they do: Force Therapeutics provides a management platform for patients and medical professionals working with musculoskeletal conditions.
How it's changing healthcare: Force gives patients complete care through accessible technology, patient-provider communication and video-based education. This continuous dialogue between patients and medical providers dramatically improves patient outcomes.
Founded: 2010
Funding: $4.7M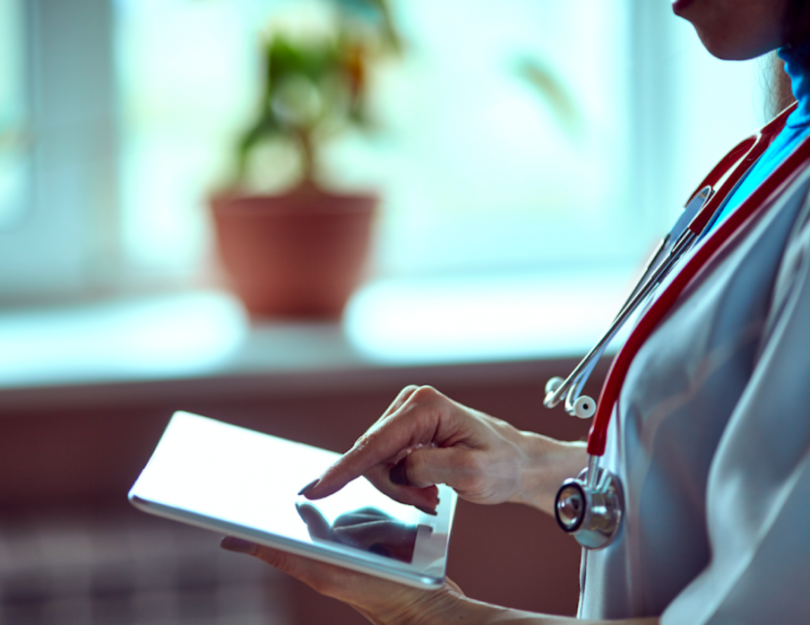 What they do: HealthReveal's cloud-based platform analyzes the health of at-risk patients in real-time to catch issues quicker, save money and provide better treatment options.
How they're changing healthcare: By providing meticulous solutions for disease prevention, HealthReveal helps reduce costs for employers, health care providers, pharmaceutical companies and medical device manufacturers.
Founded: 2015
Funding: $11.3M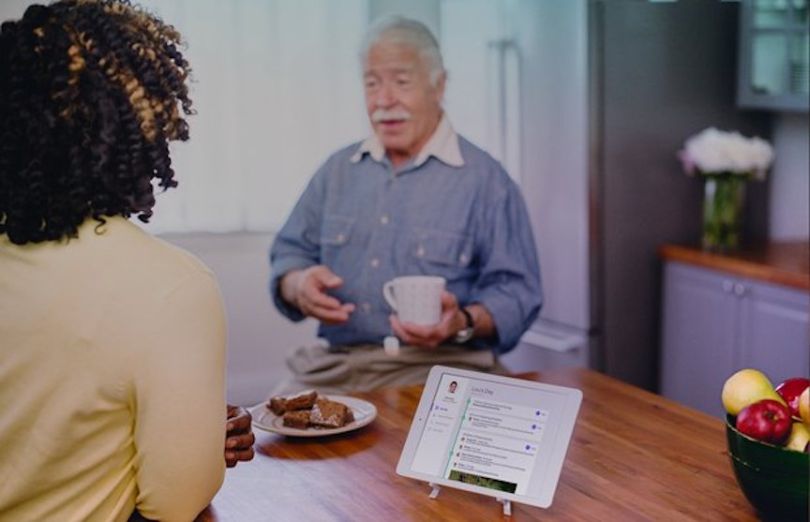 What they do: While it can be difficult to provide your parents or grandparents with personal and comfortable assistance in the comfort of their own home, Hometeam is attempting to solve this problem. The company is taking a new approach to senior home care by using technology to make it easier for families to locate, hire and monitor caregivers.
How it's changing healthcare: The marriage of technology and specialized in-home care is revolutionizing the at home care industry.
Founded: 2013
Funding: $43.5M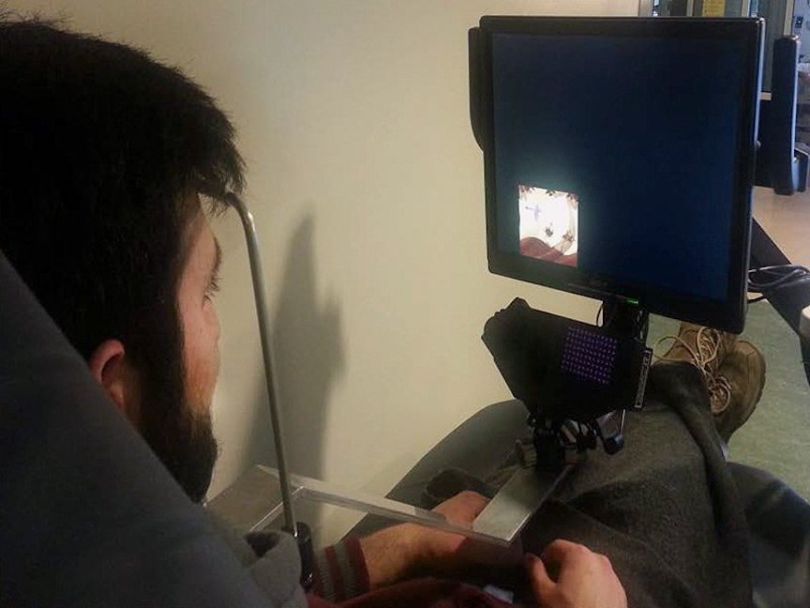 What they do: Oculogica's proprietary EyeBox technology picks up abnormal eye movements to help localize and assess concussions and traumatic brain injuries. 
How it's changing healthcare: Concussion and traumatic brain injuries are at the center of raging controversy in the sports world, but diagnosis and treatment remain difficult. There is currently no universally accepted method for gathering data to detect concussion. Oculogica's neuro-diagnostic is still in development and has not been cleared by the FDA, but with $1.7M in funding behind it, the technology may set a new standard for measuring central nervous system physiology and tackling some of the most vexing health concerns around today.
Founded: 2013
Funding: $2.29M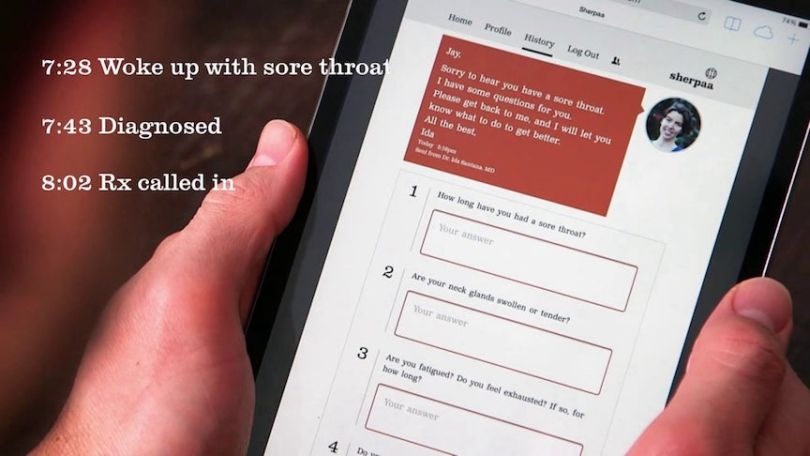 What they do: Straight outta Brooklyn, Sherpaa Health provides 24-hour email and telephone access to doctors in hopes of sparing patients (and their employers) the cost of needless emergency room visits.
How it's changing healthcare: Sherpaa boasts a client roster of more than 150 companies, including such high-profile tech entities as Tumblr, Meetup, and General Assembly. In 2015, it facilitated an average 6.5% decrease in their healthcare costs and gave their employees peace of mind beyond any measurable ROI. It demonstrates that, with qualified guidance, it's possible to cut costs and leave everyone healthier and happier.
Founded: 2012
Funding: $7.98M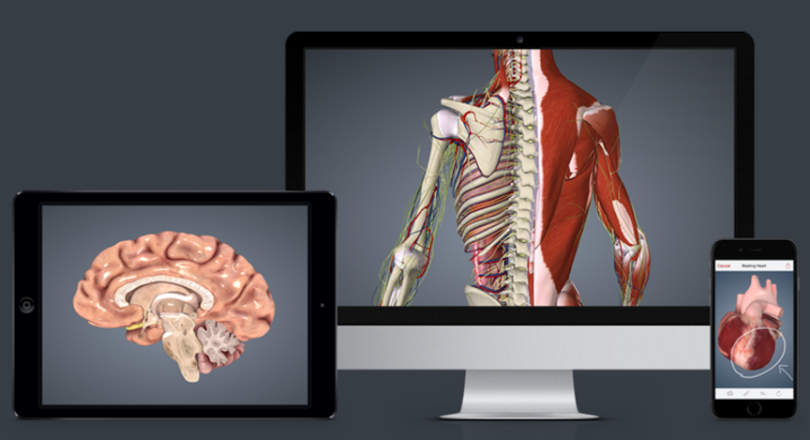 What they do: Working at the intersection of healthcare, data visualization, and 3D modeling, Soho's BioDigital brings some technological pizzaz to the study of anatomy and disease. Its cornerstone product is the BioDigital Human, a 3D human body that invites students, healthcare providers, and patients to immerse themselves in the inner intricacies of our species.
How it's changing healthcare: The BioDigital Human comes with a robust API and nearly endless potential applications. It is already in use at the international children's charity SmileTrain, the fitness training company Yamuna, and the NYU school of medicine.
Founded: 2003
Funding: $4.45M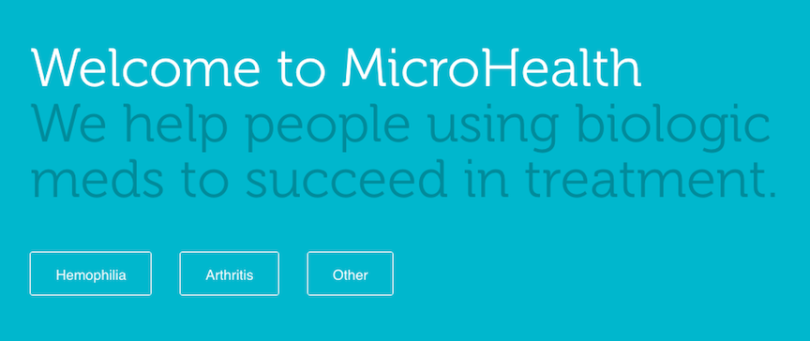 What they do: MicroHealth focuses on helping patients with chronic conditions who use biologic medications. It provides professionals with secure data that can warn them when a patient is off course, and helps patients improve their habits and live well.
How it's changing healthcare: There is power in specificity. MicroHealth's arthritis and hemophilia communities provide targeted resources for patients and pros dealing with daunting and unusual challenges. With new communities on the way, along with a nice funding infusion from Y Combinator in August 2015, it looks poised to grow.
Founded: 2010
Funding: $125K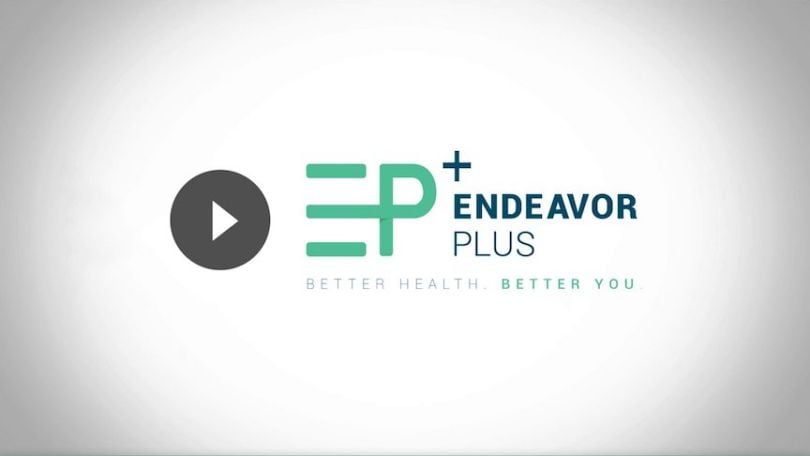 What they do: Endeavor Plus provides one-stop health insurance solutions for smaller companies, pulling together the services of various partners into a fully integrated, ERISA- and HIPAA-compliant product.
How it's changing healthcare: Endeavor Plus covers all the bases, including plan design, provider access, reinsurance coverage, risk leveling, and employee engagement. It demonstrates how startups and small businesses can cut costs and red tape while building fruitful relationships that keep employees happy and healthy after all the bills are squared up.
Founded: 2015
Funding: $225K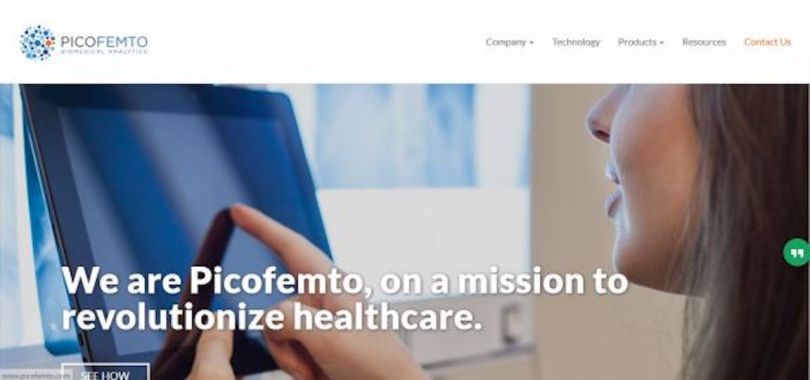 What they do: Big data gets bigger all the time. The biomedical analytics firm Picofemto provides healthcare pros with cloud-based Cliniscan software that crunches all those numbers into information they can use.
How it's changing healthcare: With "a mission to revolutionize healthcare," Picofemto does nothing by halves. It closed a $2.2M funding round in July 2015 and is expanding its product suite to include an examination of the human genome and more.
Founded: 2012
Funding: $2.21M

What they do: medCPU is a SaaS company that gathers and analyzes the treasury of information that previously existed only in Electronic Medical Records and the hand-scribbled notes of physicians. Its patented Context Engine breaks down the important clinical content in patient records and related documents, drawing a comprehensive portrait of the patient and utilizing the latest advances in decision support science.
How it's changing healthcare: 2015 was the biggest year yet for medCPU, bringing $3M in funding and a wave of attention from the technology, business, and medical press. It invites healthcare providers to "explore a new era" of precision, accuracy, and user-friendly data-crunching.
Founded: 2008
Funding: $50.94M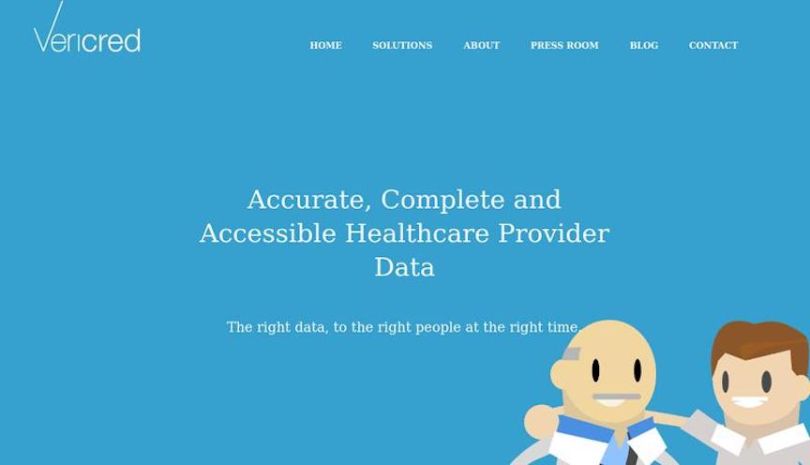 What they do: Woe be unto the patient who tries to gather healthcare provider data by his or her self. Information is hidden all over the place with no guarantees of relevance or accuracy. Vericred does what an army of Yelp users simply cannot—it gathers the most complete and useful set of provider data available.
How it's changing healthcare: In 2014, following a $1.125M seed round, Vericred launched PlanCompass, a "provider-centric search" tool for individuals. PlanCompass Pro, an enhanced version for providers, is now available as well.
Founded: 2014
Funding: $9.85M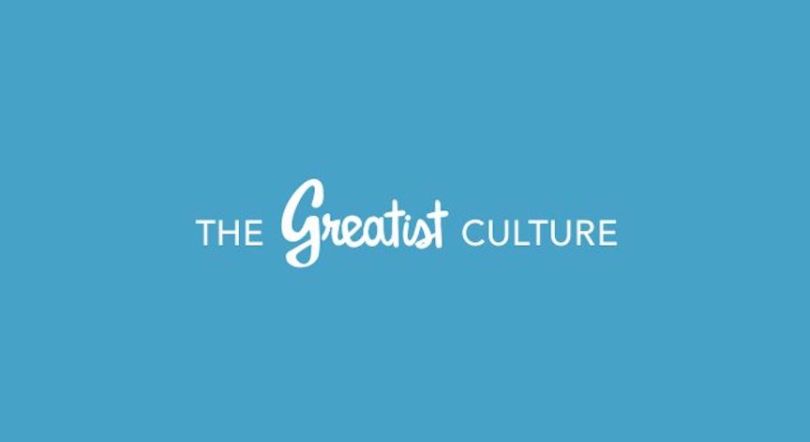 What they do: Greatist is a venture-backed media startup packaging health, fitness news, and advice for an enthusiastic 20- and 30-something audience. It has become a go-to resource for bite-sized articles and videos with an upbeat, positive attitude.
How it's changing healthcare: With a whopping $4.5M Series A round already on the books for 2016, and a 250% viewership increase year by year, Greatist is thriving in a difficult and rapidly changing new media landscape. Articles such as "34 Healthy Breakfasts for Busy Mornings" will doubtless prove useful for its staff as well as its audience.
Founded: 2011
Funding: $8M

What they do: Add BoardVitals to the booming roster of young companies driving the health information revolution. This healthcare education startup provides medical content and online assessment tools to prepare health professionals for certification exams, drawing on the work of leading publishers, universities, and providers.
How it's changing healthcare: The internet—it's not just for patients! BoardVitals applies crowd curation and machine learning to the arduous medical board review process, establishing a virtual community for pros in medical fields from child psychiatry to interventional cardiology.
Founded: 2013
Funding: $1.62M

What they do: Is there a doctor on the web? 1DocWay invented a new noun, "telepsychiatry," for its distanced treatment of emotional disturbances, behavioral disorders, and mental illness. The startup has become a leader in its young field, providing new resources to the underserved patient populations who most need them.
How it's changing healthcare: The software firm did so well that it was acquired by Genoa, a QoL Healthcare Company. It now operates as Genoa Telepsychiatry but retains its 1DocWay and its charming, friendly approach.
Founded: 2011
Funding: $1.7M